This trip covers the Iceland portion of a month-long Summer trip that also included a brief stopover in Western New York as well as New York City (with Julie's cousin) after the Iceland part of the trip. I'm including the New York City part of the trip in this itinerary, but the Western New York part is in a separate itinerary.
We timed this trip to sit in the height of Iceland's short Summer season, which also meant that we were visiting New York at some of its muggiest as well as slightly off-peak flow for its waterfalls.
We also had the benefit of staying at Julie's cousin's place for our last three nights in New York City, which saved a significant amount of money as New York accommodations aren't cheap (even if it meant sleeping on the floor of her tiny apartment). Speaking of expensive, Iceland was very expensive during the time of our visit so we persisted on a steady diet of hot dogs as opposed to mains that easily was upwards of $40 USD or more per plate.
Here are some highlights and logistics of how we managed to pull this trip off…
Trip Highlights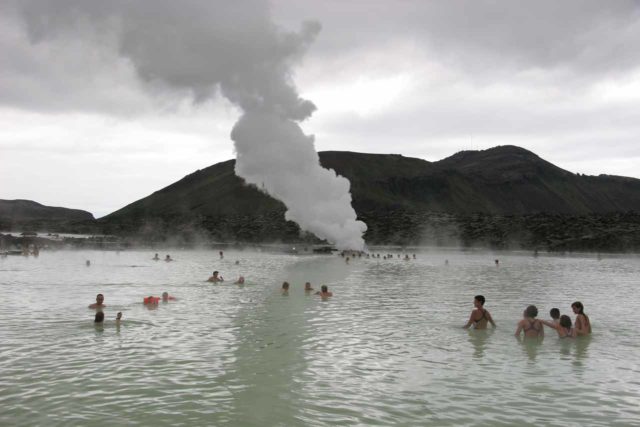 The Blue Lagoon – This was basically a thermal spa fed by runoff from a thermal power plant just upstream. And while it wasn't blue on our visit (due to the overcast skies), the warm waters with white mud made for quite an introduction to the country since it was situated near the airport at Keflavik. It definitely felt good being in the water to contrast the cold temperatures outside the water.
We were also quite impressed with the re-usable wrist band scheme where nothing went to waste. We certainly could learn a lot from things like this when it came to American wasteful practices concerning the environment.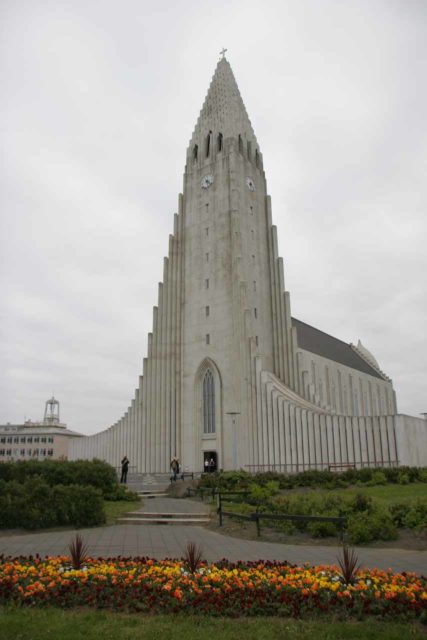 Reykjavik – This was Iceland's capital and it held its own in terms of the food scene as well as the impressive Hallgrimskirkja Church, whose organ-like exterior was said to be inspired by the basalt columns of Svartifoss at Skaftafell National Park further to the east. And although we weren't heavy drinkers, we did witness people stumbling home early in the morning after going on their Runtur pub crawl.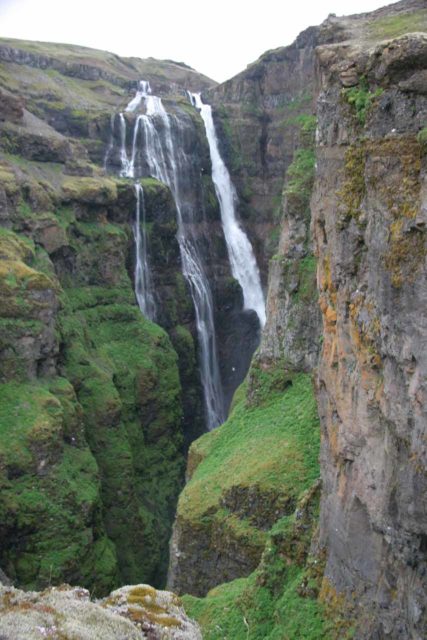 Glymur – When we made our hike to this majestic waterfall, it was proclaimed to be the country's tallest at nearly 200m in cumulative height. In addition to the precipitous views of the rather mostly hidden falls, we also walked through a natural double arch as well as some other intermediate waterfalls en route. And on the way back, we had gorgeous views back towards the Hvalfjordur.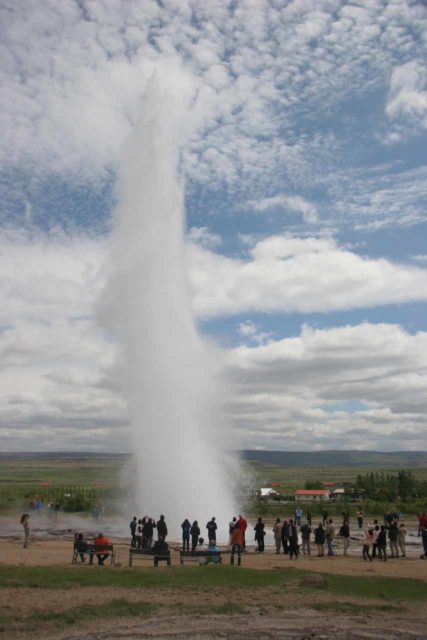 Geysir – This was part of the Golden Circle that included sights like Gullfoss and Thingvellir. It was a thermal area with a frequently erupting namesake geyser though the even larger one called Strokkur may go off but not regularly. There were also other colorful thermal pools in a scene quite reminiscent of what you might find in Yellowstone.
[expand title="MORE" swaptitle="LESS" trigpos="below"]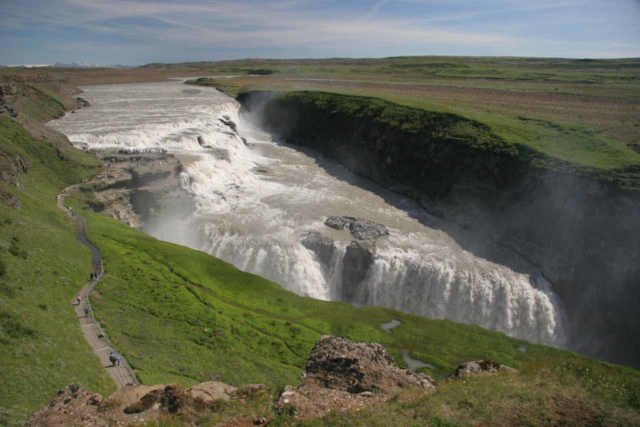 Gullfoss – This was one of our favorite waterfalls in the world as it featured two very wide drops on the Hvita River at almost right angles to each other. This is another one of the Golden Circle sights, and it's easy to see why it's so popular.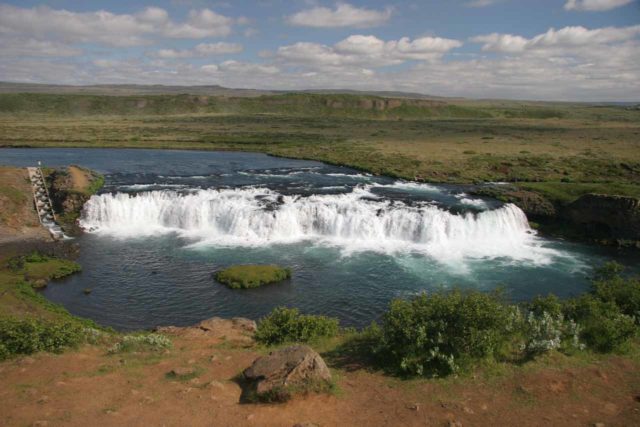 Faxi – This was actually one of the lesser known waterfalls even though it was on the Golden Circle route. Indeed, this was a wide waterfall with a salmon ladder, and waterfalls such as this seemed to be a dime-a-dozen in Iceland, though that doesn't take away from the fact that they're impressive and worth a stop.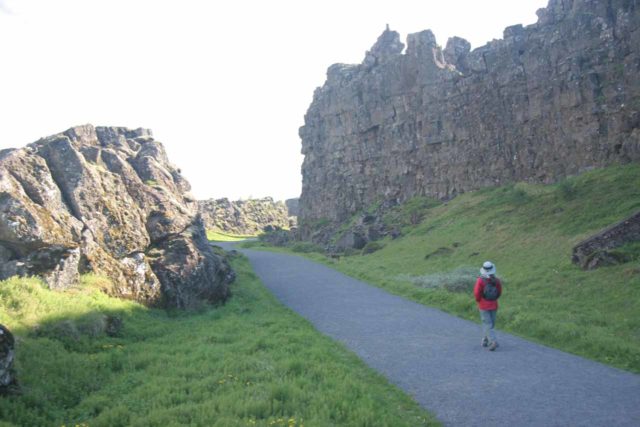 Thingvellir – This was actually a rift valley where Iceland's most important political decisions were first made as part of the assemblies or "althing") that were held in these hallowed grounds. In addition, since we were where the North American and European plates were drift apart from each other, we also saw impressive lava formations as well as a drowning pool and a waterfall.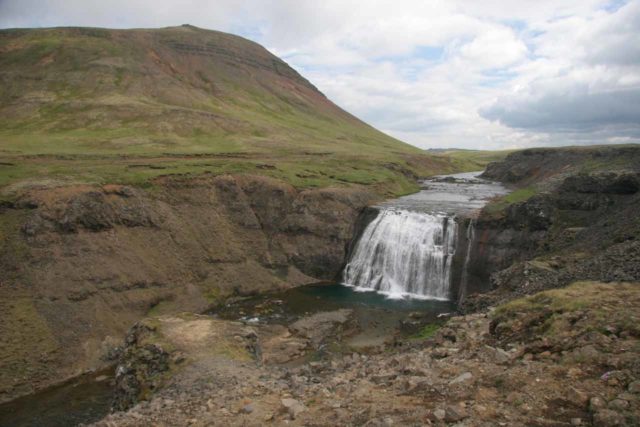 Thorufoss – This was another one of the incidental waterfalls we encountered as we drove back to Reykjavik from Glymur. This one had an attractive trapezoidal shape with grassy mountains flanking it as a backdrop, and it further solidified in our minds of how raw and beautiful Iceland can be even with places like this that weren't signed nor that well-known.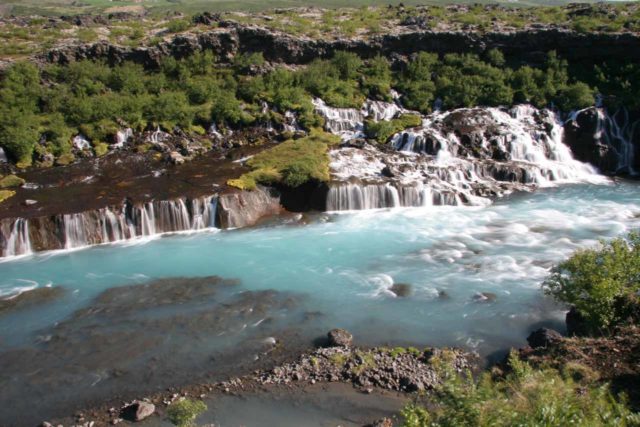 Hraunfossar – With this percolating waterfall, in addition to its colorful powder blue stream running across its base, this also happened to be a very long waterfall (there's no way you can capture its full width in one shot without some stitching trickery). Also nearby this impressive falls was the Barnafoss with its natural bridge remnants and other waterfalls spilling into the turbulent stream as well.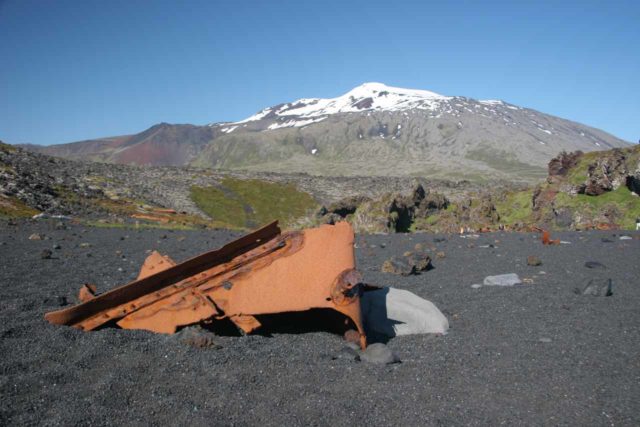 Djupalonssandur – This was one of a handful of attractive sights on the west end of the Snaefellsnes Peninsula. It featured a black sand beach with some surprise natural arches as well as views inland towards the Snaefellsjokull Glacier. Indeed, we could have spent more time here just lounging around and enjoying the beautiful weather here.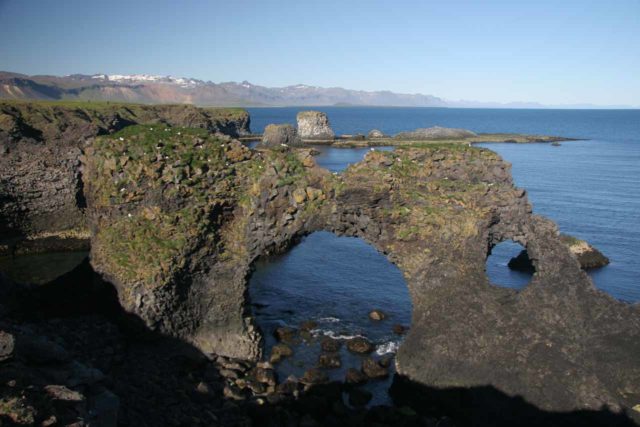 Arnarstapi – This was another one of the stops that we made while driving around the Snaefellsnes Peninsula. What made this one stand out was its series of natural sea arches. With snow-crusted mountains in the distance against the deep blue dark Ocean beneath and gulls flying around, the arches were very photogenic though we had to be mindful of the dropoffs.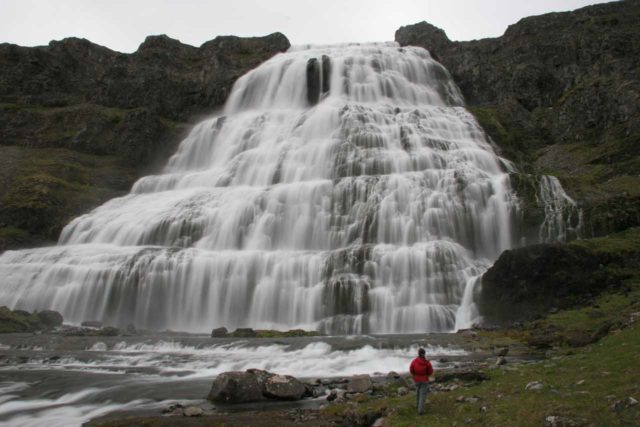 Dynjandi – This was the premiere waterfall in the remote Westfjords region of Iceland, and all the unpaved driving it took to get here was well worth the effort. We also had to hike up alongside several named waterfalls comprising the overall drop of this big waterfall, and looking back at the Arnarfjordur from such heights was also very rewarding.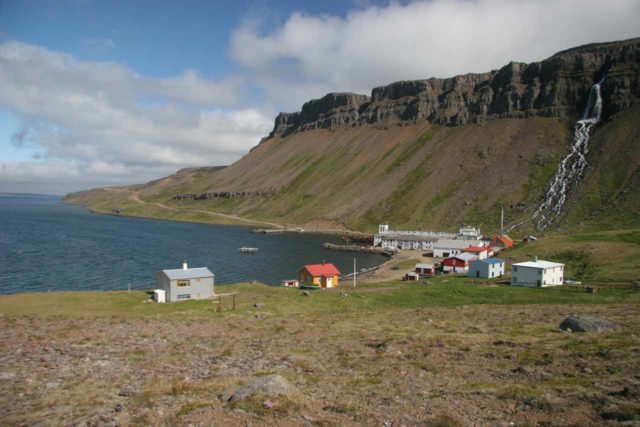 Djupavik – This was the site of the so-called loneliest hotel in Europe as we had to drive across the remote Westfjords then along the Strandir Coast to reach. Everything about this visit was haunting as the terrain felt isolated, and yet there was a deep beauty about such a place.
In addition to the ruins of the herring fisheries that once made this place boom, we also saw the Djupavikurfoss as well as other waterfalls in the area further adding to this place's mystical beauty.
Hvitserkur – This unsusual rock formation off the coast as we were heading south from the Westfjords featured a few natural bridges at its base. There was even a small cascade spilling into the beach where this shot was taken. Julie and I were also into natural arches and bridges so this was definitely a worthwhile highlight as far as we were concerned.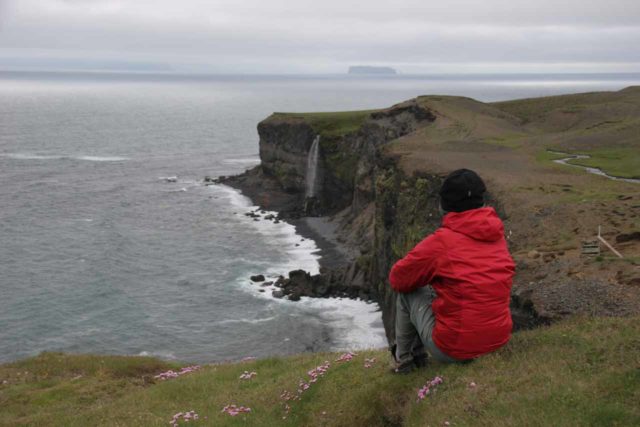 Ketubjorg – This was a cliff-diving waterfall almost spilling right into the sea. It was a little bit of a detour north of the Ring Road in Northern Iceland, but the isolation and sheer raw beauty of this place definitely made it memorable for Julie and I. We had to be very cautious about the cliffs here though as all the raw beauty also meant we had to be responsible for our own safety.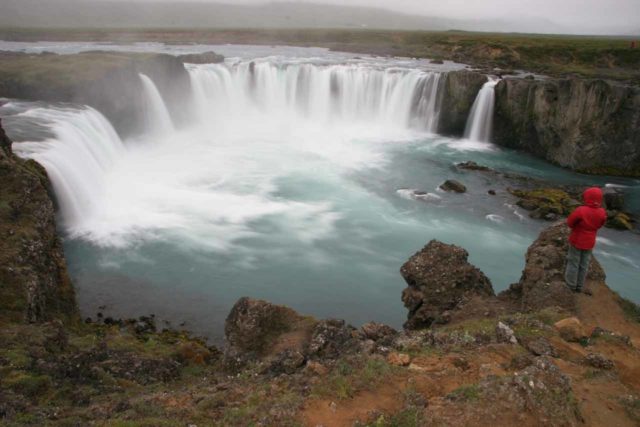 Godafoss – This was a waterfall seeped in legend as it was said to be the place where the country adopted Christianity (in lieu of Norse deities by force), it had a horseshoe-shaped crest that was reminiscent of a mini-Niagara Falls. Of course, this one featured the contrast of jagged dark volcanic rocks and powder blue water in its stream. Plus, we were able to experience it from both its sides.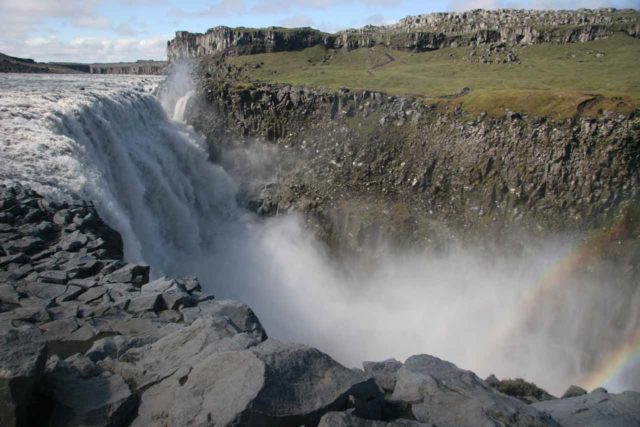 Dettifoss – This was perhaps Iceland's most powerful waterfall as its glacial meltwaters plunged into a deep ravine producing mist that wafted up into the sky producing rainbows on a sunny day. In addition to this waterfall, we were also able to walk further upstream to get close to another horseshoe-shaped waterfall in Selfoss. And like with other giant waterfalls, we were able to experience Dettifoss from its rugged western side as well as its busier eastern side.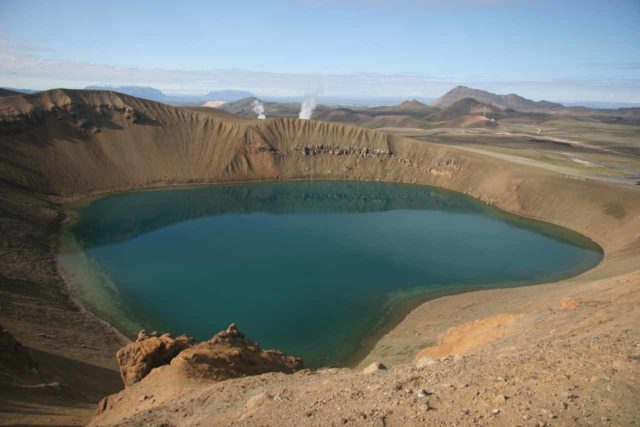 Stora Viti – This was one of the colorful crater lakes in an area full of geothermal features. While it sat near a geothermal plant, its shapely crater reminded me of a raw version of the Crater Lake found in Oregon. Also nearby were the thermal springs and vents of Namafjall as well as the lake Myvatn.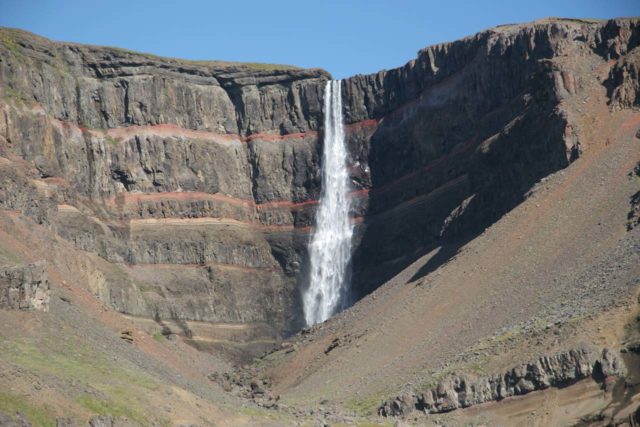 Hengifoss – This was the tallest waterfall in the less-populated Eastern Iceland, and it was often quoted as being the third highest waterfall in the country. The uphill hike to get close to it involved hiking along a precipitous cliff edge that included the Litlanesfoss with its basalt columns along the way. But a signature characteristic of the Hengifoss was its red striations in the underlying cliff. Plus the views back to the Lagarfljot both on the way here as well as from the waterfall plus the rare forest further added to the experience.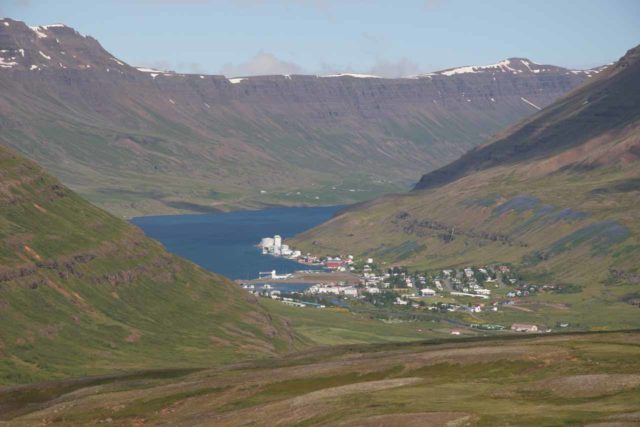 Seydisfjordur – This town in the far east of Iceland reminded me of one of the small fjord towns in Norway for some reason. Add to that the waterfalls tumbling to the town (such as Gufufoss) as well as the quiet and haunting feel of a seemingly less-visited part of Iceland, and we felt like we stumbled upon a gem when we made our visit.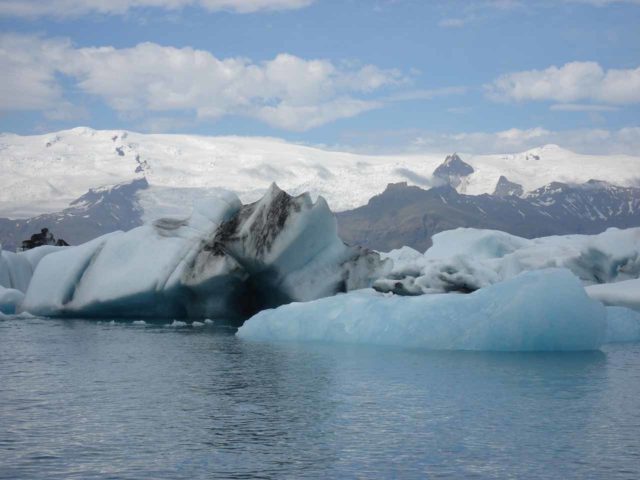 Jokulsarlon – Literally translated as the glacier lagoon, it featured floating icebergs as the vast Vatnajokull Glacier melts and breaks off into icebergs while growing the lagoon as they float into the North Atlantic Ocean. While places like this are critically endangered due to Global Warming, we're holding out hope that if we are fortunate to return to this country that we'll get to see it one last time before it's gone.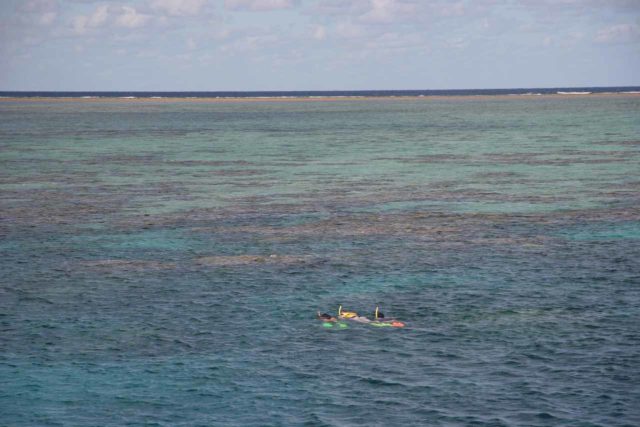 Great Barrier Reef – This critically endangered series of coral reefs can actually be thought of as one giant collective superorganism. In my case, as long as I controlled how seasick I get snorkeling, it really was a surreal experience to literally "find Nemo" in real life! While it may be depressing to think that this could all be bleached out before the year 2030 from Global Warming and government inaction, we hope to be able to see it again before it's gone.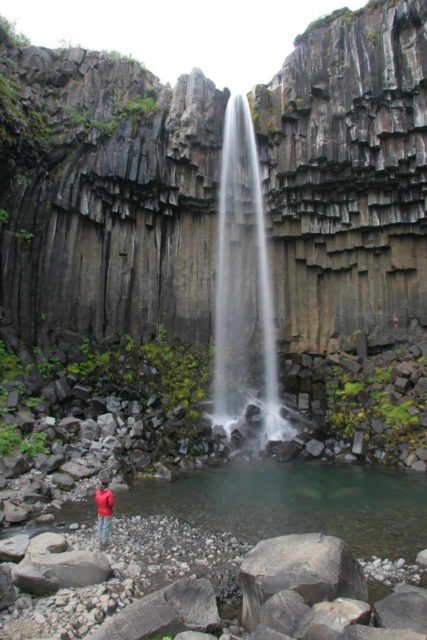 Svartifoss – Translated as the "Black Falls", the signature feature of this waterfall was the pronounced underlying basalt cliffs. In fact it was said to be the inspiration behind the design of the Hallgrimskirkja in Reykjavik, which further illustrates just what kind of a special feature it was.
The hike to reach the falls was also very scenic as we witnessed the wide and barren expanse of glacial sand from the plateau upon which the trail rested on, which further added to the overall scenic allure of the Skaftafell National Park. There were also other waterfalls we saw en route like the Hundafoss and Magnusarfoss. From a different trailhead, we even saw the Thjofafoss from a distance.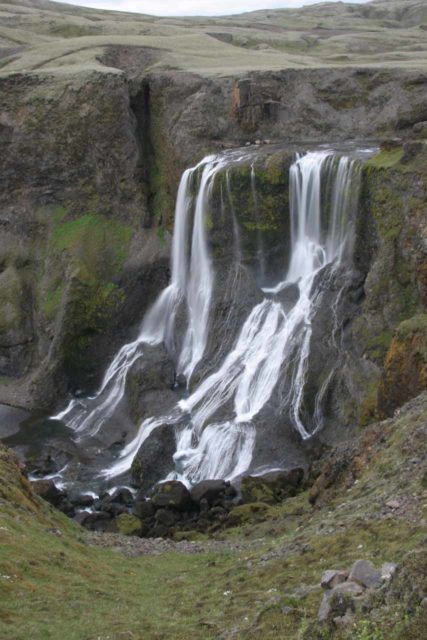 Fagrifoss – It took a real adventure in order to get our 4wd out to this waterfall as it involved driving over large lava rocks as well as a scary river crossing. But the remote feel of this place as well as the change to visit the craters of Lakagigur made this place a highlight as I'm not sure if we'll ever see a place like this anytime soon.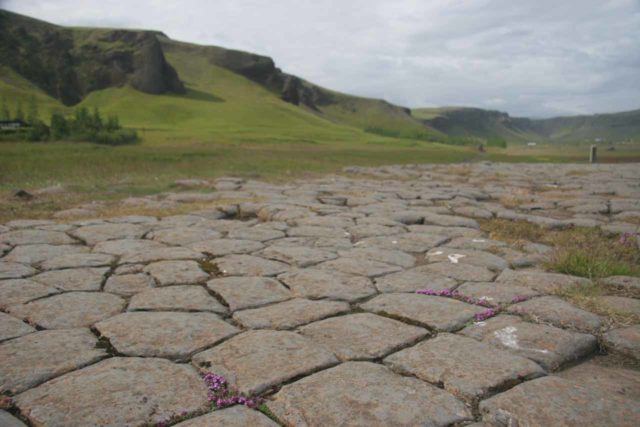 Kirkjugolf – The hexagonal tiling of the ground almost seemed too orderly to be something created in the randomness of Nature, but indeed, this was what happens when you're looking down at the top end of the basalt columns from an old lava flow that was quickly cooled. It was one of a handful of other attractions near Geirland and Kirkjubaejarklaustur where we also saw Stjornarfoss, Systrafoss, and even Fjadrargljufur Gorge.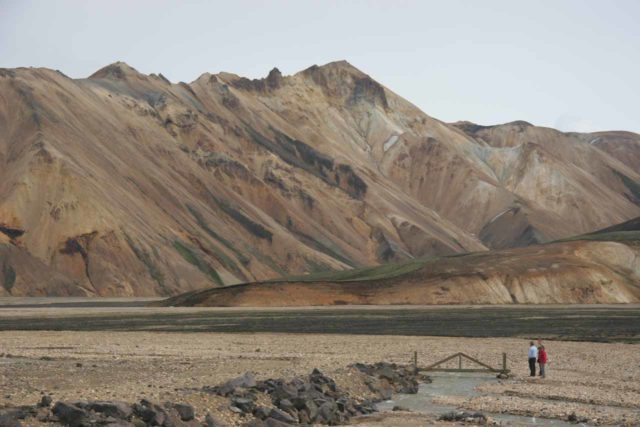 Ofaerufoss and Landmannalaugur – Deep in the Fjallabak Reserve (literally translated as "Behind the Mountain"), we took a 4wd tour to this technicolor landscape that also included a side visit to the Ofaerufoss Waterfall (which used to have a natural bridge span across its lower drop). In yet another place where the desolation and raw beauty of where the earth was turned inside out, we witnessed once again how this place surprised us and made us remember it long after our trip was over.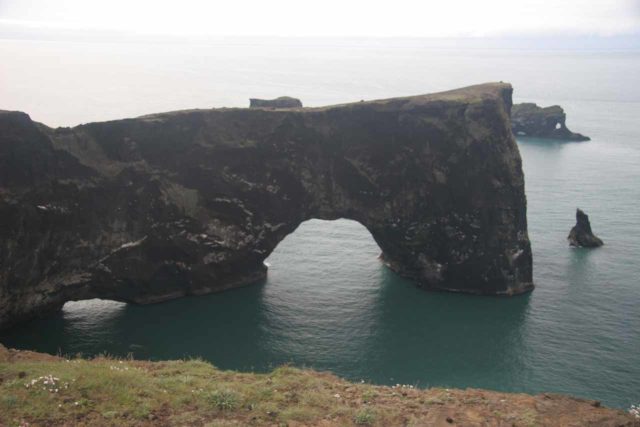 Dyrlohaey – This coastal area on the far southern end of Iceland featured impressive giant sea arches as well as coastal bluffs with beautiful views up and down the coast. In addition, we saw an attractive lighthouse, the eccentric Reynisdrangar formation, as well as other waterfalls along this part of the Ring Road to really add to the scenic allure of this spot.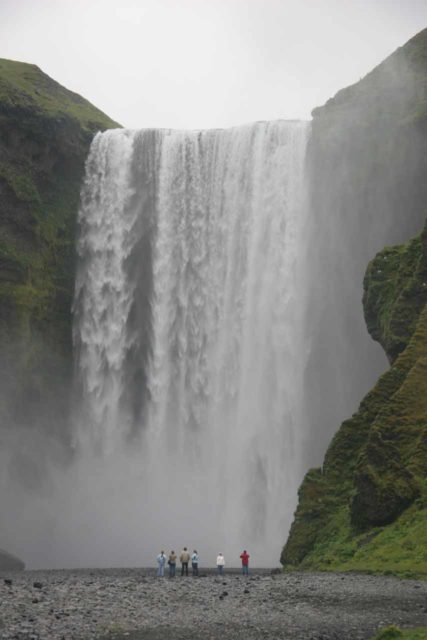 Skogafoss – This was perhaps the most famous and beautiful of the waterfalls in the south of Iceland as it featured a classical rectangular shape with the full volume of the Skoga River providing that wall of water look. It was also very easy to visit as well as serving as the start (or end) of a much longer waterfall-laced hike all along the Skoga River, which I found to be another highlight of Iceland.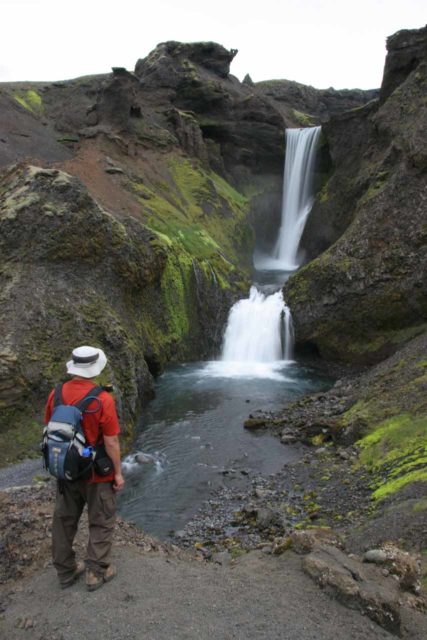 Waterfalls on the Skoga River – This waterfall-laced hike wasn't short as I had to go about 8.5km in each direction to fully explore it. And by the end of this hike, even waterfall lovers like myself might be a bit waterfall-saturated as I had to have counted at least 23 of them along this stretch of the Skoga River. Indeed, I was seeing waterfalls in my sleep, but yet the whole experience of seeing one after another just further exemplified the over-the-top raw beauty that Iceland presents.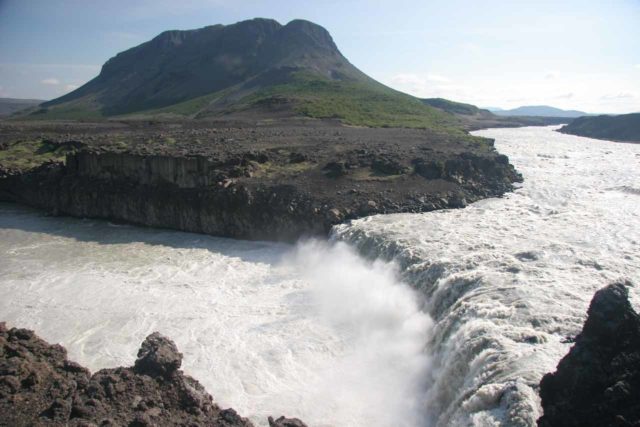 Thjofafoss – This attractively wide and milky waterfall watched over by the Burfell Mountain in the extensive Thjorsadalur Valley was another one of those waterfalling highlights that we had learned that Iceland was full of. It was the kind of backdrop to the dynamic scene before it that made this place stand out in our minds.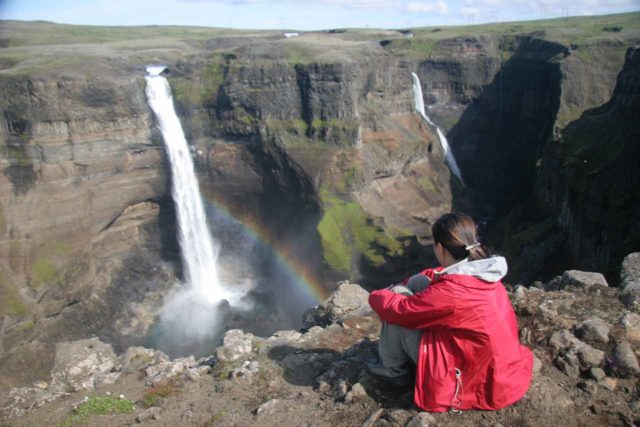 Haifoss – When it came to one of the biggest waterfall surprises of the trip, this one had to top that long list. Not only did we witness an impossibly beautiful scene of two waterfalls pluging side by side with each other in a very desolate and remote part of the Icelandic interior, but we also witnessed a bold rainbow. Indeed, the stars aligned so to speak on our visit, and we still remember this place fondly, even if the road to get here was a bit on the rough side.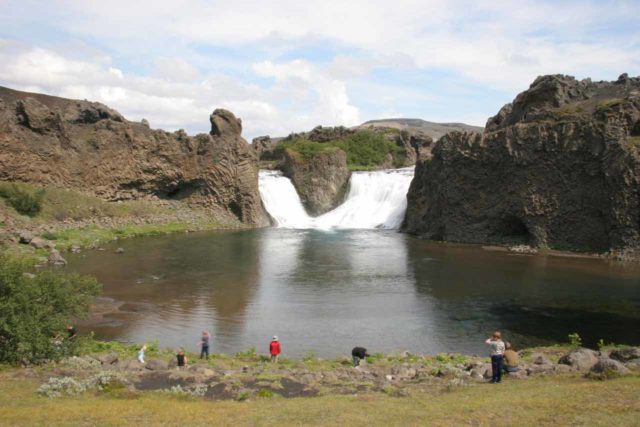 Hjalparfoss – This pair of converging waterfalls in the Thjorsadalur Valley was flanked by shapely lava rocks as well as a wide plunge pool. While it might be a bit too cold for a swim here, the scenery of this roadside waterfall could not be denied.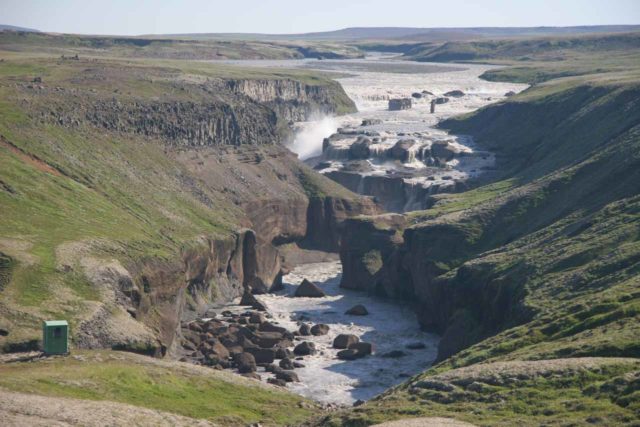 Dynkur – Every once in a while, we run into a situation where the outcome is not certain, but if we were successful, the success is that much sweeter. That was definitely the case with this waterfall as the harrowing 4wd road to get here (and back) was about as scary as I'd ever been on, and sometimes I wonder if we should have continued the drive even further to get closer to the waterfall than we did (as pictured here). Nonetheless, this was a major thrill and my heart still pumps as I write about this place in this itinerary!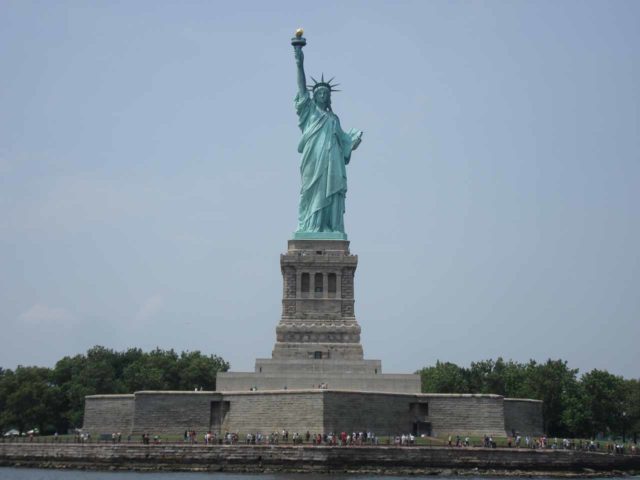 New York City – This dynamic city was where we laid over for the final three days of this trip, and with a cousin who lived here to show us around, we couldn't have asked for a better time as we explored places like Little Italy, the Statue of Liberty, Brooklyn, Central Park, Wall Street, and more!
[/expand]
Trip Advice

Because this trip involved quite a bit of self-driving, we had some things to share with you though I'm not sure if it could count as trip advice (rather it's something to be aware of though I'm not sure it's something you can do about)…
Improper Maintenance of Rental Cars: One of the flat tire episodes we had when we did our Western New York leg of the trip was through Hertz. Our longer car hire through Budget in Iceland had another flat tire episode early in the trip.
We wound up paying nearly $500 USD for replacement tires, and we had no evidence of the shape of the tires prior to the rental. In hindsight, we should have taken pictures of it so we had a clear record that we were given a tire with worn treads that was prone to a flat. I think this is something car rental companies do (having negligent maintenance cycles) because it's easier for the client to bear the burden of losing vacation time tending to these issues instead of the company losing on opportunity costs on maintenance before sending it back out to the fleet for another rental.
In Iceland, the person who took care of putting in the spares at the farm stay we were at in Northern Iceland said "the tires look tired" (i.e. they were very well worn). That once again proved that we were rented out a car with dud tires, and we had to sacrifice a few hours in Akureyri to tend to this issue as that was the only town of significant size in the North of Iceland. The company was going to charge us for the replacement tires, but eventually decided not to.
Again, even though in hindsight, we should take pictures of the tires before taking it out, I'm not sure you can stomach additional delays to get this fixed on the spot before going out on the road from the rental car center. Again, what's at stake is your own vacation time, which itself is very precious.
Travel Itinerary

Days 8: International flight from New York to Keflavik then drive to Reykjavik
This was basically a travel day where after laying over from our Buffalo-to-JFK flight, we then took the international flight to Keflavik Airport where we picked up our rental car. Then, some time at almost midnight, we checked into our accommodation.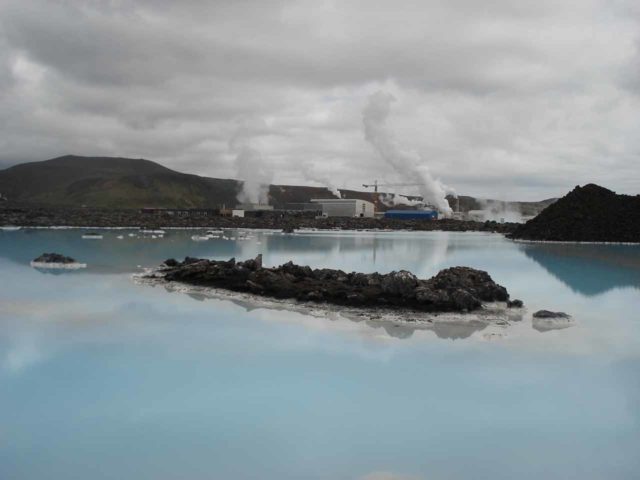 Day 9: Reykjavik and Blue Lagoon
On this day, we started the morning hanging out at the Blue Lagoon. Then, we spent the rest of the day exploring Reykjavik.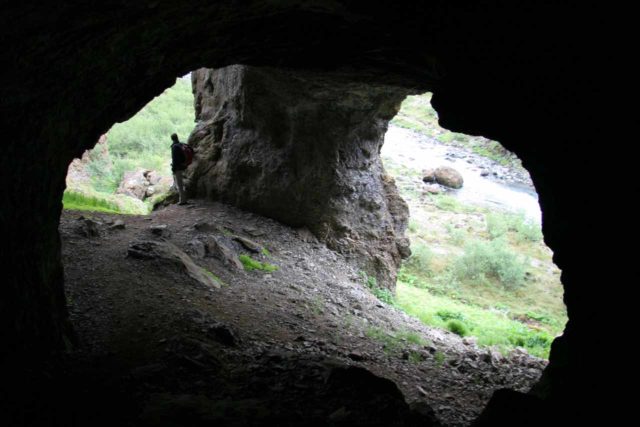 Day 10: Day Trips to Waterfalls from Reykjavik
On this day, we started off by visiting Glymur, then we visited Sjavarfoss. Afterwards, we drove along the Laxa i Kjos where we visited Thorufoss as well as making an attempt at visiting Trollafoss. Finally, we returned to Reykjavik.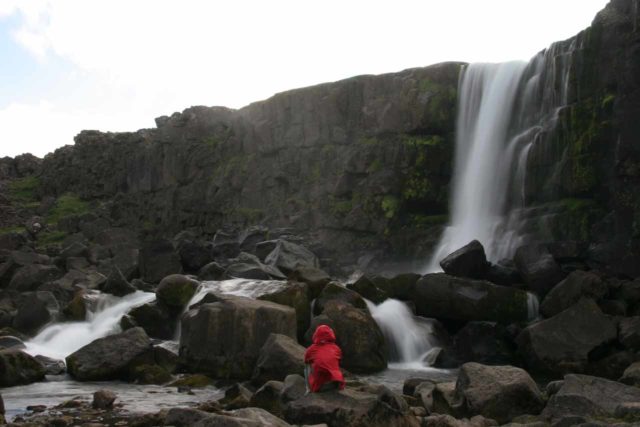 Day 11: The Golden Circle
This was our go at the Golden Circle self-tour, where we first visited Gullfoss, then visited Geysir. We then went to Faxi before returning to Gullfoss when the weather and lighting improved. Finally, we visited Thingvellir and the Oxararfoss before returning to Reykjavik.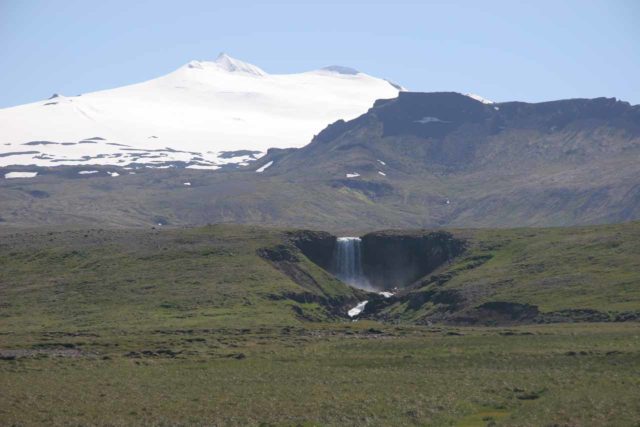 Day 12: Drive from Reykjavik to Olafsvik
Overnight: Hotel Olafsvik (Olafsvik, Iceland)
After leaving Reykjavik, we headed to Barnafoss and Hraunfossar. Then, we headed west towards Snaefellsnes Peninsula with a stop in Glanni and Bjarnafoss along the way. We also saw other waterfalls along the way.
After checking into Olafsvik, we continued driving around the west end of the Snaefellsnes Peninsula, checking out Svodufoss, Klukkufoss, Djupalonssandur, and Arnarstapi's sea arches along the way. All throughout this drive, we were able to see the Snaefellsjokull Glacier atop the mountain. At the end of the day, we did a post-dinner hike to Baejarfoss in Olafsvik.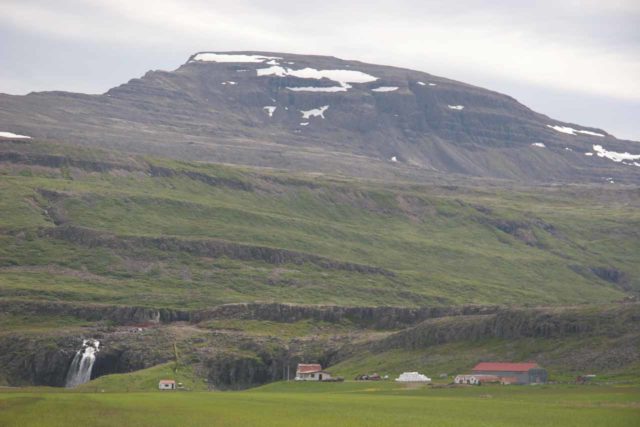 Day 13: Drive from Olafsvik to Isafjordur
Overnight: Hotel Isafjordur (Isafjordur, Iceland)
We headed along the northern strip of the Snaefellsnes Peninsula seeing Kirkjufellsfoss, Grundarfoss, and other waterfalls en route to the ferry at Stykkisholmur. Then, we caught the ferry to the Westfjords just in time for its 9am departure.
Once on the Westfjords, we headed north to Isafjordur while stopping for the waterfall at Foss, Dynjandi, and other Westfjords Waterfalls en route. Once we made it to Isafjordur, we did a visit to Tungudalur.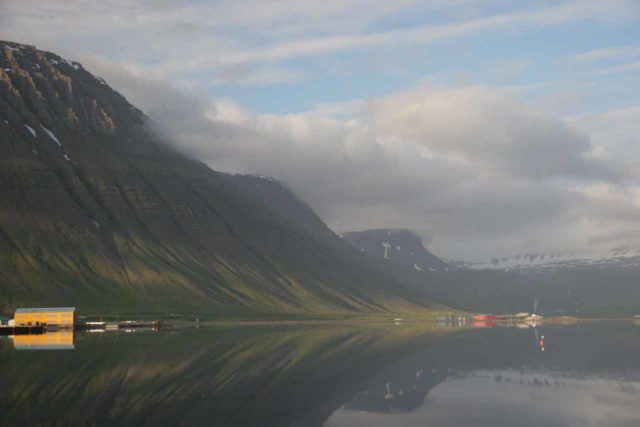 [expand title="MORE" swaptitle="LESS" trigpos="below"]
Day 14: Drive from Isafjordur to Djupavik
Overnight: Hotel Djupavik (Djupavik, Iceland)
We drove across the Westfjords to Djupavik. Along the way we saw many waterfalls, then followed the Strandir Coast to the loneliest hotel in Europe at Djupavik. Once there, we checked out the abandoned herring facilities and the Djupavikurfoss.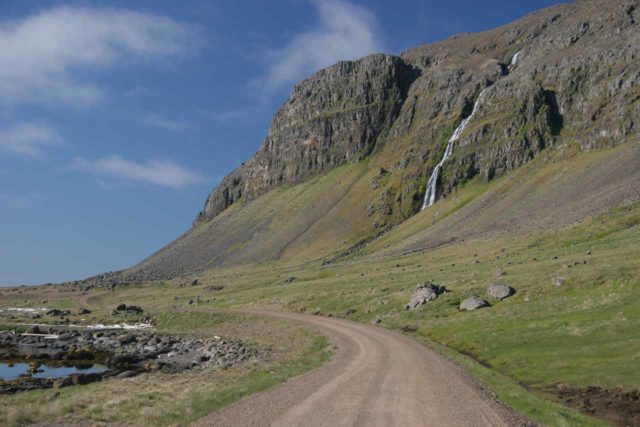 Day 15: Drive from Djupavik to Vatnsdalur
We drove south along the Strandir Coast then we stopped for Hvitserkur. After checking into our farmstay in Vatnsdalur, we then tried to visit Skinandi, but only made it as far as Stekkjarfoss.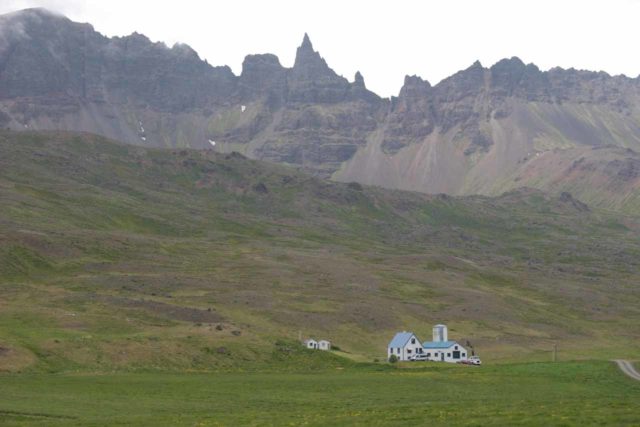 Day 16: Drive from Vatnsdalur to Akureyri
We woke this morning to a flat tire so the owner of the farmstay helped us change to spare tires with his tractor. Then, we drove to Ketubjorg before visiting the turf farms at Glaumbaer. Finally, when we got to Akureyri, we used the remainder of the afternoon to replace all the tires at an auto shop with coordination from the rental car company.
Day 17: Day trip around Myvatn and Jokulsargljufur National Park
On this day, we first drove out to Aldeyjarfoss, then visited the east side of Godafoss. Next, as the weather turned bad, we went up the rugged west side of Jokulsa a Fjollum River to visit Dettifoss, Selfoss, Urridafoss (including Katlar and Rettarfoss), and Holmafossar. On the way back to Akureyri, we stopped by the Namaskard thermal area.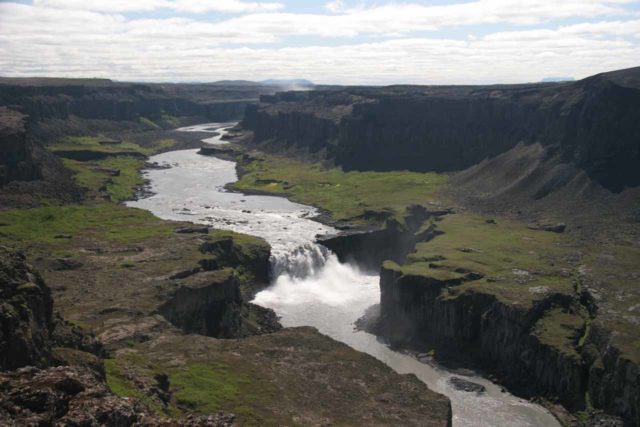 Day 18: Drive from Akureyri to Reykjalid
Overnight: Elda Guesthouse (Reykjalid, Iceland)
With the improved weather, we went to the other side of Godafoss, visited both sides of Dettifoss and Selfoss, and re-visited Urridafoss (including Katlar and Rettarfoss).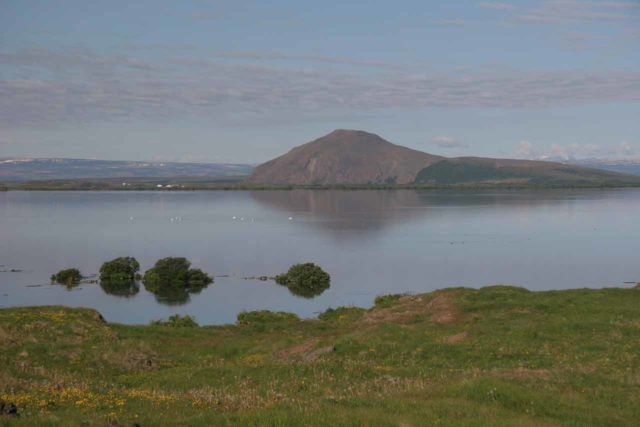 Day 19: Drive from Reykjalid to Egilsstadir
After leaving Myvatn, we checked out Krafla (and Stora-Viti crater lake) before driving out to Vopnafjordur to visit Draugafoss. We continued on the Ring Road visiting Rjukandi before making a fruitless detour to the dry Lagarfoss. Finally, we checked into Egilsstadir for the night.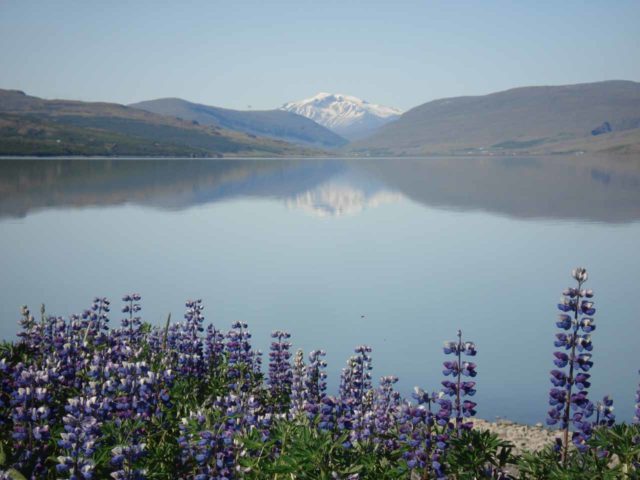 Day 20: Lagarfljot and Seydisfjordur
We started the morning by driving to the west side of Lagarfljot to hike to Hengifoss, then visit Jonsfoss. Next, we returned to Egilsstadir for a quick lunch before continuing east to visit Fardagafoss en route to Seydisfjordur. On the way down to Seydisfjordur, we visited more waterfalls, including Gufufoss before having dinner in town. Finally, we returned to Egilsstadir to crash for the night.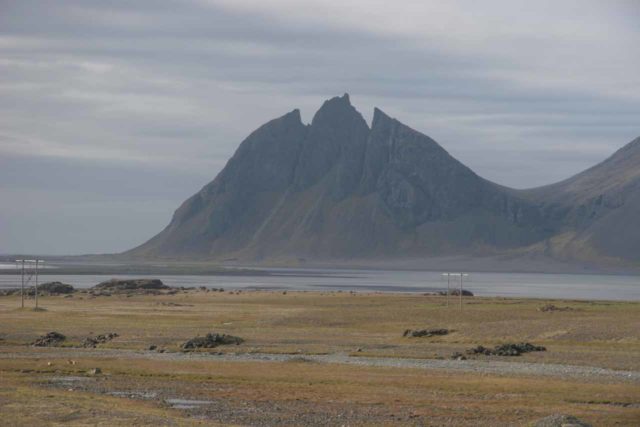 Day 21: Drive from Egilsstadir to Skaftafell
Overnight: Hotel Skaftafell (Skaftafell, Iceland)
This was a long day of driving along the southeast of Iceland. Along the way, we stopped for the waterfall near Djupivogur, Hofn, Jokulsarlon, and then we did a couple of hikes in Skaftafell National Park (to Skaftafellsjokull Glacier and to Svartifoss).
Overnight: Hotel Geirland (Kirkjubaejarklaustur, Iceland)
Continuing west through the desolate sandurs (glacially-scoured plains) we visited Foss a Sidu, Stjornarfoss, and Systrafoss. Once we checked into our accommodation in Kirkjubaejarklaustur, we then did a scary 4wd venture to Fagrifoss (though we didn't have the confident to make it to Lakagigur). Upon returning to Kirkjubaejarklaustur, we visited Fjadrargljufur and Kirkjugolf.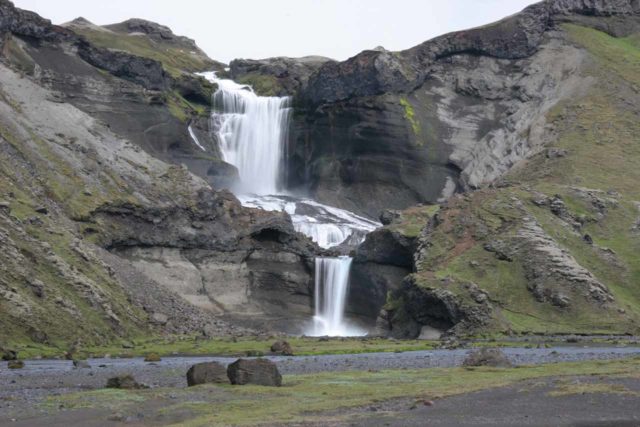 Day 23: Paid 4wd tour to Landmannalaugur
Overnight: Hotel Geirland (Kirkjubaejarklaustur, Iceland)
On this day, we were on a paid 4wd tour to the technicolor landscape of Landmannalaugur. Along the way, we stopped for Ofaerufoss.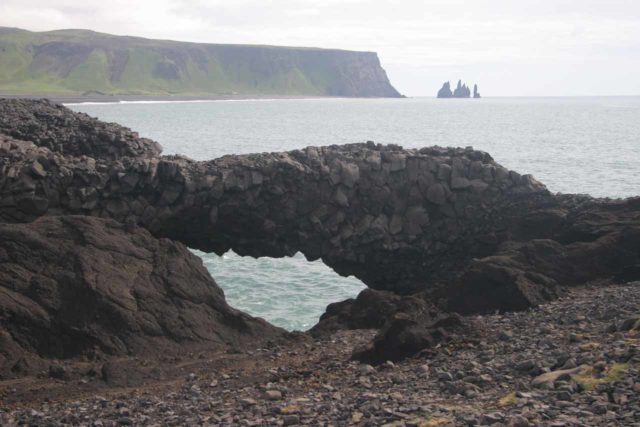 Day 24: Day trip to south of Iceland
Overnight: Hotel Geirland (Kirkjubaejarklaustur, Iceland)
With the extra full day in Kirkjubaejarklaustur, we used it to scout out the south of Iceland. Thus, we visited the coastline and arches at Dyrholaey, saw waterfalls by the Ring Road, visited Seljalandsfoss, and visited the waterfall by Holaskjol after noticing it on our 4wd tour yesterday.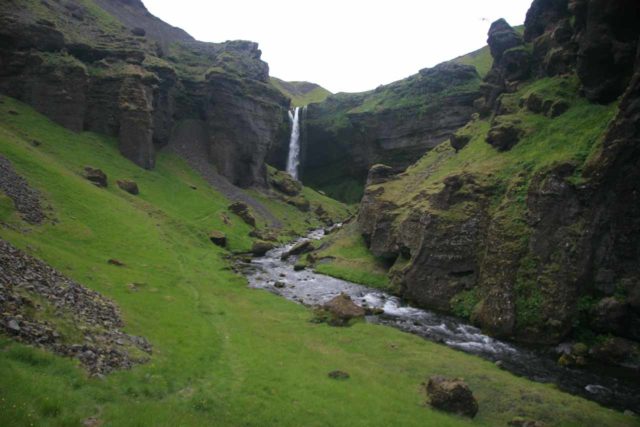 Day 25: Drive from Kirkjubaejarklaustur to Skogar
On this day, we returned to the south of Iceland and revisited the Dyrholaey, waterfalls by the Ring Road, then we visited Gljufurarfoss, Gluggafoss, AEgissufoss, Arbaejarfoss, Skogafoss, and finally Kvernufoss.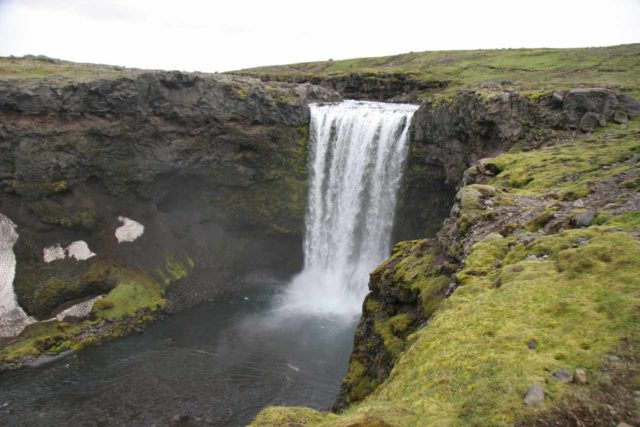 Day 26: Full day hike along the Skoga River
This was a full day of hiking solo along the Skoga River going as far as the sign and bridge (possibly about 17km round trip).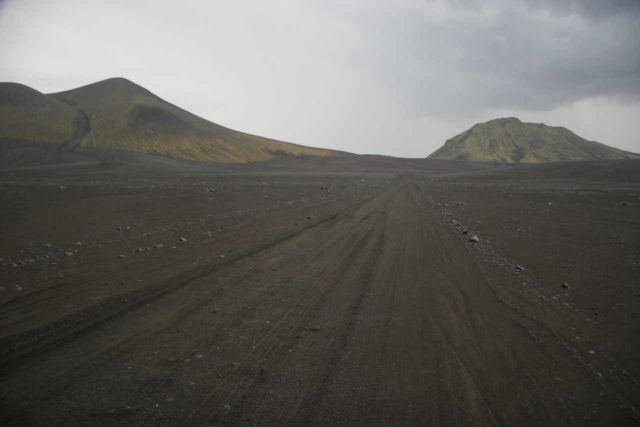 Day 27: Drive from Skogar to Hrauneyjar
After leaving Skogar, we headed inland along the Thjorsadalur Valley, where we stopped for Thjofafoss, Haifoss, Gjain, Stong Farm, and Hjalparfoss. At the end of the day, we made a brief out-and-back self-drive back to Landmannalaugur to see how the other approach from the north went (it was much easier than the 4wd route we were taken on earlier).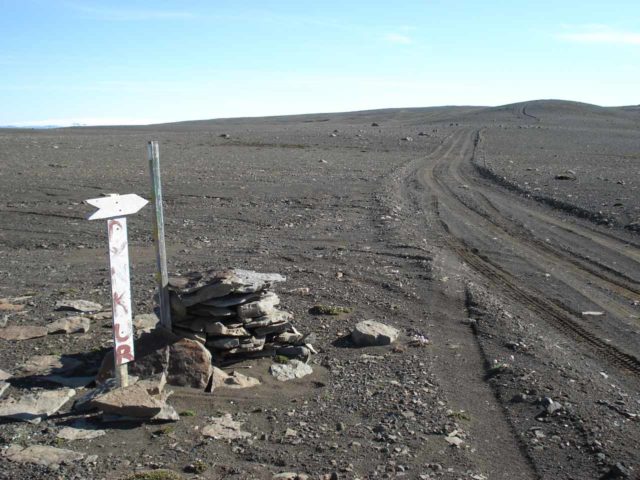 Day 28: Drive from Hrauneyjar to Reykjavik
In the morning, we did the scary adventure on the 4wd road to visit Dynkur. Then, we headed out of the Thjorsadalur and back towards the Golden Circle to re-visit Gullfoss. At the end of the day, we returned to Reykjavik to complete the grand circle tour of Iceland, and enjoyed a pricey dinner at Sjavarkjallarin.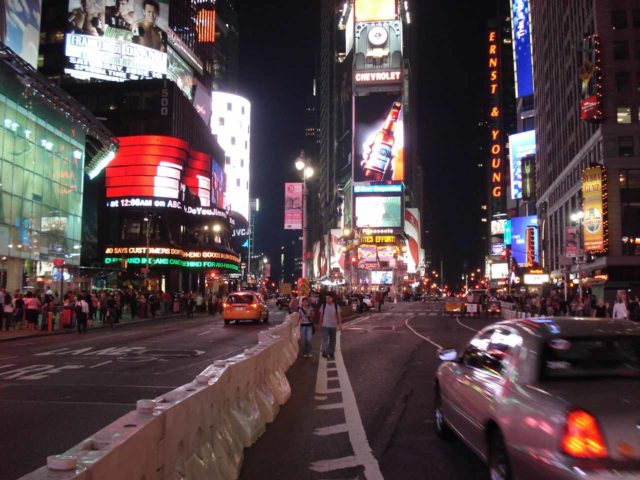 Day 29: Drive from Reykjavik to Keflavik, then fly to New York City
Overnight: Julie's cousin's apartment (New York City, New York, USA)
After leaving Reykjavik, we drove back to Keflavik to return the rental car and then catch the international flight back to New York City. Once there, we used the mass transit to get to Julie's cousin's place. And from there, we spent the evening visiting Times Square and hanging out with Julie's cousin.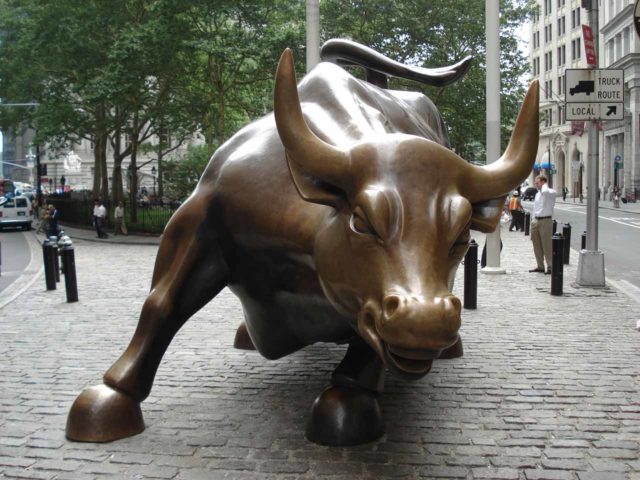 Day 30: Day at leisure in New York City
Overnight: Julie's cousin's apartment (New York City, New York, USA)
This was a day at leisure of touring New York City while hanging out with Julie's cousin. Among the things that we did on this day were primarily centered around Lower Manhattan (including Wall Street, World Trade Center construction site, and the Statue of Liberty).
Day 31: Day at leisure in New York City
Overnight: Julie's cousin's apartment (New York City, New York, USA)
This was another day at leisure in New York City while hanging out with Julie's cousin. This time, we visited Central Park and Brooklyn.
Day 32: Fly home from New York City to Los Angeles
This was a travel day to end off this trip.
[/expand]
Related Trip Reports
Waterfalls included in this itinerary
Visitor Comments:
Got something you'd like to share or say to keep the conversation going? Feel free to leave a comment below...
No users have replied to the content on this page