This trip was the second major leg of our epic around-the-world tour that consisted of Eastern Australia as well as selected countries of East Africa. The Africa portion of the trip consisted of a series of tours run by tour operators who each specialized in a given country or region.
I'm breaking each of these African safaris into individual itineraries. Hopefully, this modularization may help you with your trip planning by making it more manageable instead of coming to grips with the further complexity of stitching a bunch of these smaller safaris into a much longer one that lasted more than a month (or two months if you stitch Australia in there).
The premise of this itinerary was a guided tour covering two waterfalls on opposite ends of the country with some incidental wildlife viewing in Uganda. This was back to the similar custom tour like we did in Zambia except this particular tour was shorter and at least better run (though it wasn't without its snags).
Here are some highlights and logistics of how we managed to pull this trip off…
Trip Highlights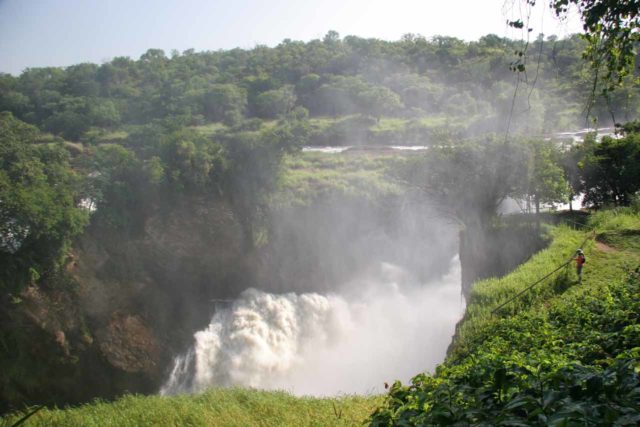 Murchison Falls – This was perhaps the main waterfalling attraction in the country. Not only did we get to experience the waterfall from near its base on a boat tour, but we also got to experience the falls from its brink via a short hike.
Perhaps the one thing that made this waterfalling stand out was the rather unique aspect of combining a waterfall sighting with a wildlife safari, which was exactly what that boat tour offered. Indeed, we witnessed hippopotamus, cape buffalo, kudus, monkeys, and even the odd Nile crocodile.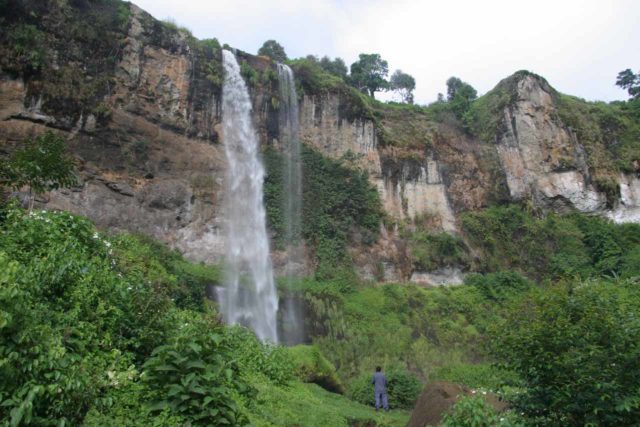 Sipi Falls – This waterfalling excursion on the slopes of Mt Elgon towards the Kenyan border was more of an off-the-beaten path adventure. This hike wasn't an easy one as it involved hiking through lots of mud, a bit of scrambling in some of the steeper spots, but then it took in three big waterfalls along the way as well as panoramas down the slope.
Travel Itinerary

Day 43: Fly from Arusha to Entebbe, then transport to Kampala
This was a long day of travel due to a connecting flight in Nairobi that was also delayed. Eventually, we arrived in Entebbe where we met up with our driver. He then took us to Kampala where we settled for the night.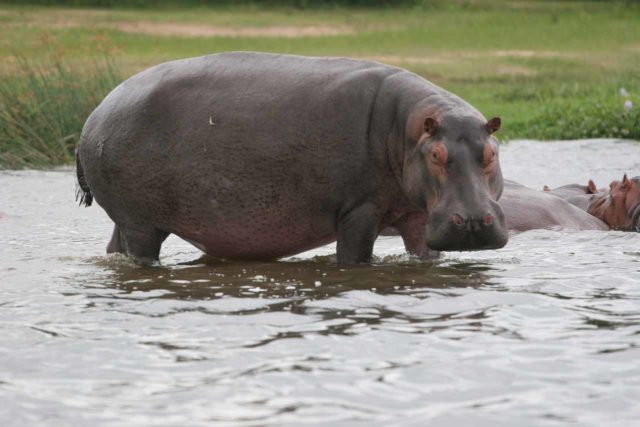 Overnight: Paraa Safari Lodge (Murchison Falls National Park, Uganda)
On this day, we did a very long drive that began in the early morning and eventually caught a ferry across the Victoria Nile River to our accommodation within Murchison Falls National Park. Then in the afternoon, we went on a boat safari to the bottom of Murchison Falls, which also doubled as a wildlife safari.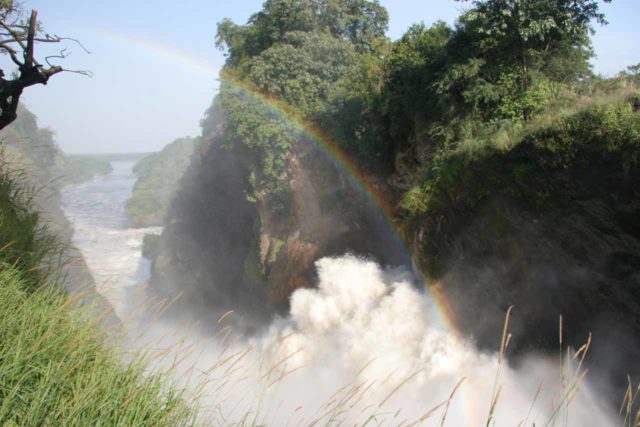 Day 45: Transport from Murchison Falls to Kampala
On this day, we first visited the brink of Murchison Falls before we made the long return journey to Kampala. We wound up taking a different route, but it was still riddled with potholes after an initial stretch of road that was surprisingly smooth.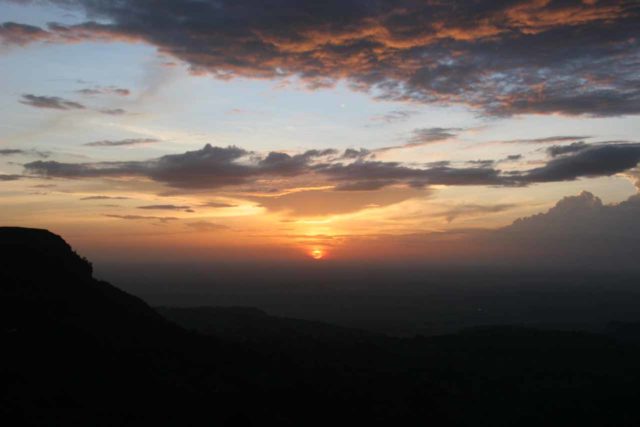 Day 46: Transport from Kampala to Mbale, then up the slopes of Mt Elgon
Overnight: Lacam Lodge (Mt Elgon, Uganda)
After an early morning visit to a clinic due to some kind of bacterial infection that Julie was suffering from (we had originally thought it might have been malaria), we were then driven to Mt Elgon. Once we settled at the eco-lodge there, I then went on a one-man guided hike with a local guide to visit all of the Sipi Falls.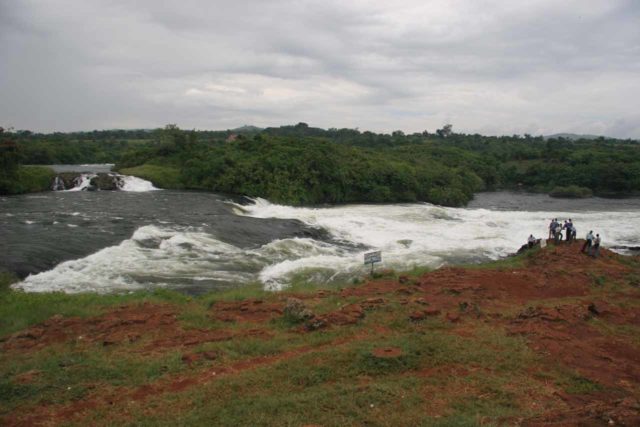 Day 47: Transport from Mt Elgon back to Entebbe, then fly to Nairobi
On this day, we were driven to Jinja to see part of the Bujagali Falls as well as the Source of the Nile, then we continued eventually to Entebbe to catch our flight to Nairobi to begin the Kenyan Safari leg of this epic around-the-world trip.
Related Trip Reports
Waterfalls included in this itinerary
Visitor Comments:
Got something you'd like to share or say to keep the conversation going? Feel free to leave a comment below...
No users have replied to the content on this page