This was a Spring Break trip where we took our daughter along for a bit of a trip to the heart of Texas as well as the Bayou, and even further to the north in the Ozarks and in Sooner Country. After starting off the trip with quite a bit of uncertainty concerning the weather and the floods that came along with it, our daughter got to visit her cousins who reside in Dallas.
Our visit just so happened to coincide with SXSW (also known as South By Southwest) as well as a visit from President Obama in Austin, Texas. So those things came with their share of interesting nuances which I'll spare such details in this itinerary.
Here are the highlights and trip logistics from this trip…
Trip Highlights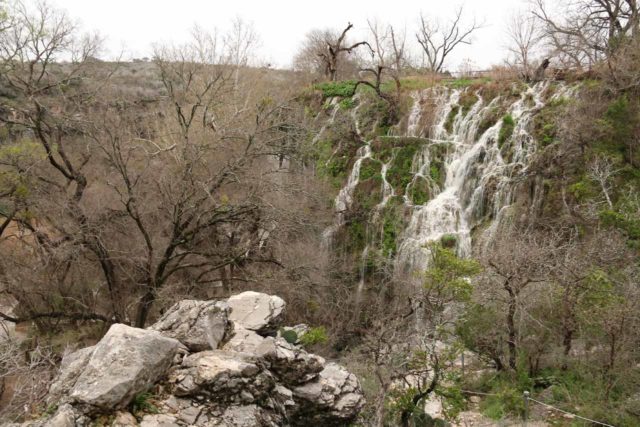 Gorman Falls – threatened with flooding and heavy thunderstorms as we drove south from Dallas to Austin, we managed to fit in a visit to this gorgeous waterfall before it got dark. It was a tremendous introduction to the waterfalling surprises that we otherwise wouldn't have imagined in the Lone Star State.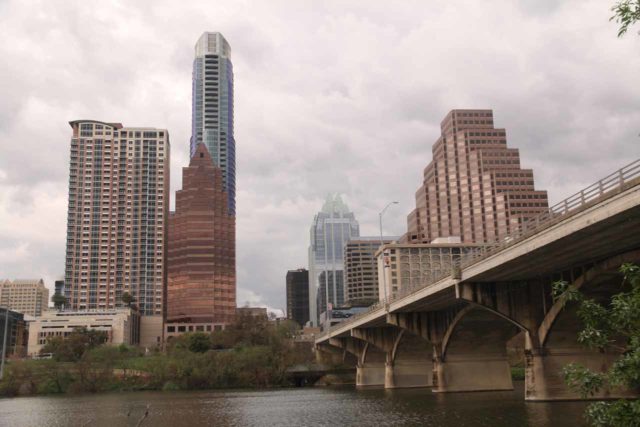 Austin – the state capital surprised us with the diversity of attractions from its state building to the happening city blocks that SXSW took place to the parks and skyline views across the river. And let's not forget the Texas barbecue, which we still crave years after we were done with this trip…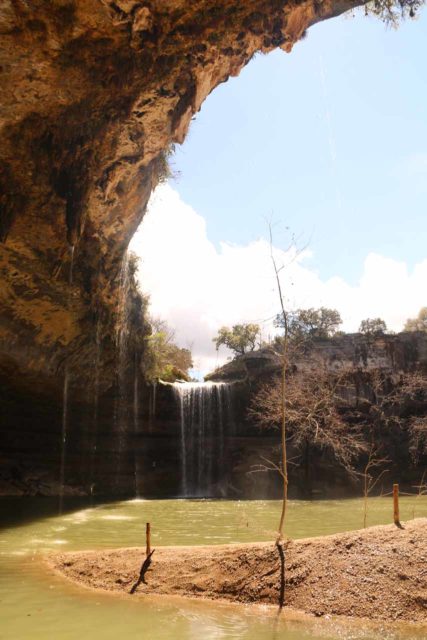 Hamilton Pool – this could very well be Texas' best waterfall as it featured a place to cool off, a really neat and deep alcove, and nice waterfall to boot! We had to earn our visit by waiting for flood waters to subside (which meant our long drive to New Orleans would happen deep into the late night), but in the end, it was well worth the trouble!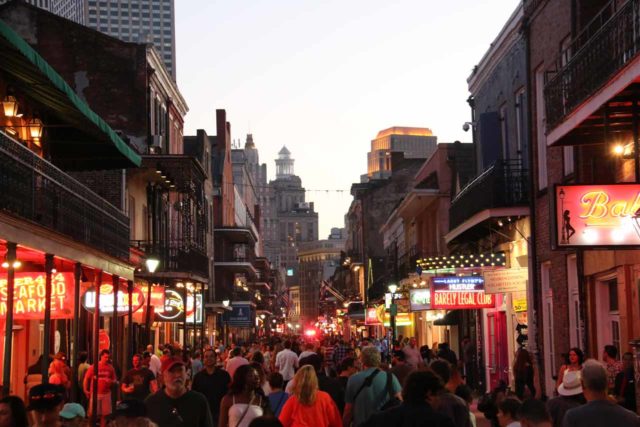 New Orleans French Quarter – no doubt about it, there's no city in the USA quite like the Big Easy with its unique blend of French and Creole culture mixed with the slice of Americana. By day, Royal Street and Jackson Square were the happening places in the French Quarter, but come night time, the legendary Bourbon Street took center stage.
[expand title="MORE" swaptitle="LESS" trigpos="below"]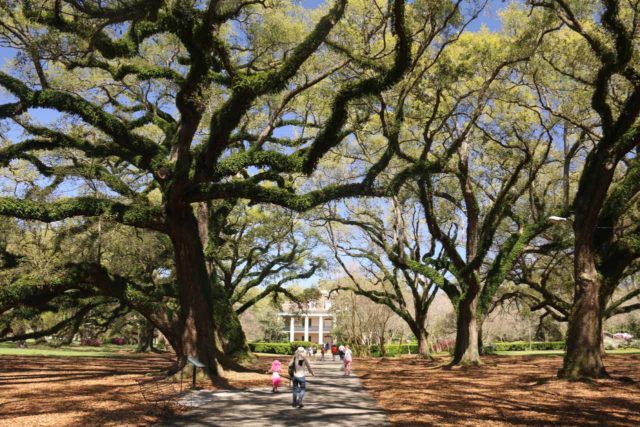 Plantations – We had to pick just two out of the handful of plantations that could be visited out in the suburbs west of New Orleans. It provided us with quite an immersive history lesson of what life as a slave was like, as well as how the acquired wealth was used to deck out the gardens along with some of the mansions.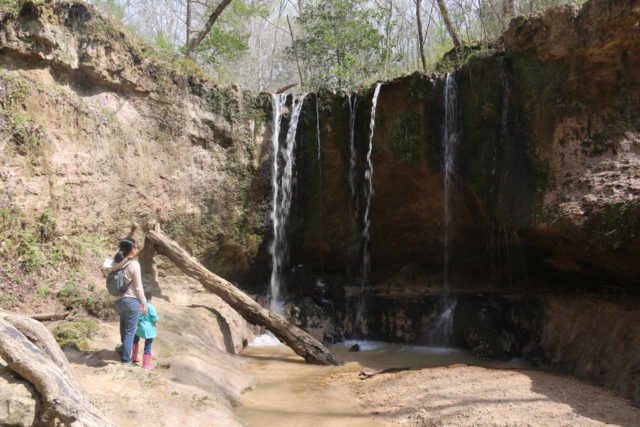 Clark Creek Waterfalls – Who knew that there could be waterfalls in the low-lying lands of the bayou? In this case, we visited a handful of waterfalls all within the Clark Creek Natural Area right on the border of Mississippi and Louisiana just north of Baton Rouge.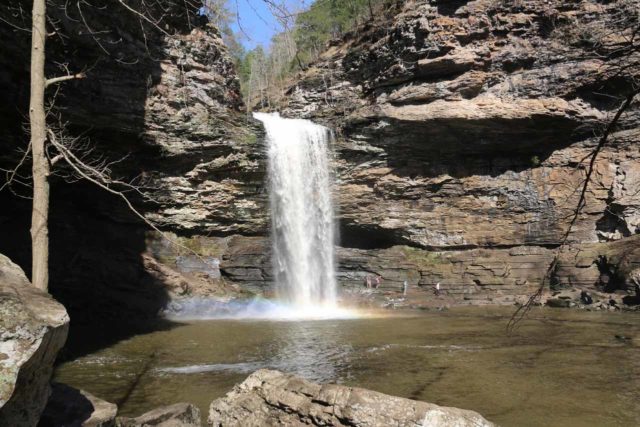 Cedar Falls – this was one of Arkansas' most impressive waterfalls as it resided in a gorge within the Petit Jean State Park. We not only saw a rainbow in its mist, but there was also a deep alcove as well as a nice hike and overlook along the way.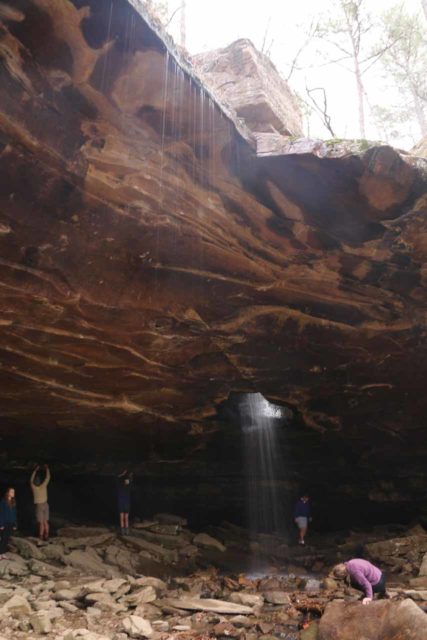 Glory Hole Falls – this waterfall was on our bucket list for quite some time as we never knew when we were going to make it to the Ozarks of Arkansas. But when the opportunity arose, we just had to see this freak of nature for ourselves. And it was quite the treat though we really had to watch out for not falling into that hole!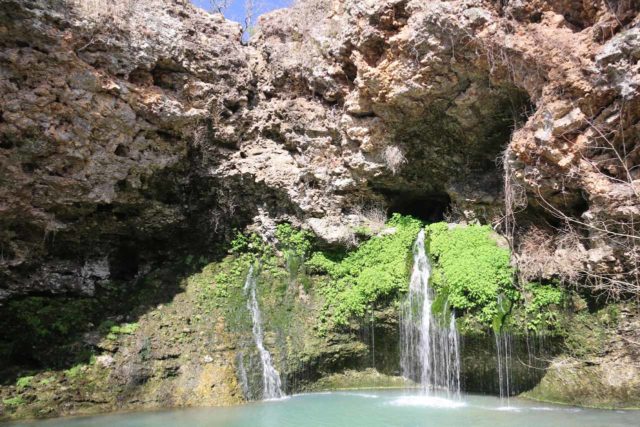 Natural Falls and Dripping Springs – situated way out in the far eastern part of Oklahoma, this unusual waterfall was attractive though it would have been nicer had there been more water so that there would have been a tall drop as well. Yet even without its full flow, that kind of tells you how much we like this place that we're calling it a highlight on this trip!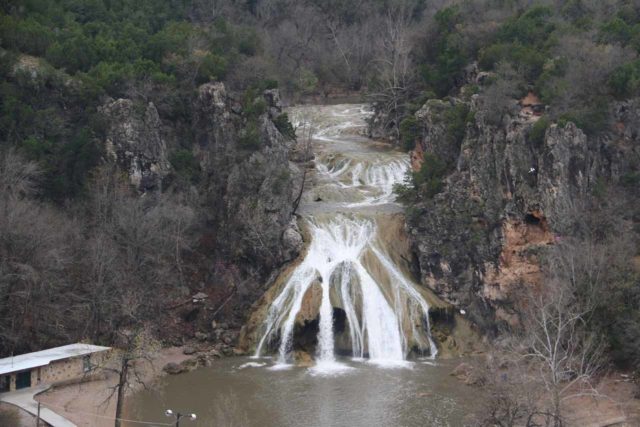 Turner Falls – we ordinary didn't think of Oklahoma as a state that could possibly have a pretty big waterfall with good volume, but ever since my Mom first visited this place and let us know about it, we've always been targeting a visit here when the opportunity arose. And so it did on this trip, though we really had to keep an eye out for heavy thunderstorms that threatened to wash out the access road to get here!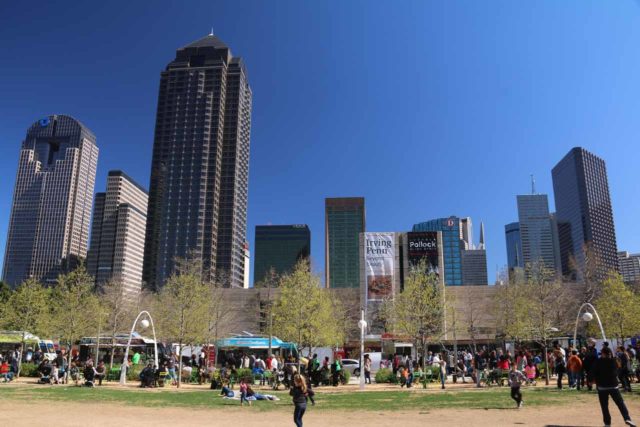 Dallas – this big city in the Lone Star state featured things like the fascinating 6th Floor Museum (scene of the crime of the JFK assassination and all the conspiracy theories that came from it), the Dallas Heritage Center, Klyde Warren Park, and the Reunion Tower among other things. And on top of that, we had some excellent Tex-Mex food as the city kept pleasantly surprising us.
Hanging Out With Family in Frisco – although this wouldn't count as a tourist attraction, personally, there's always something to be said about hanging out with loved ones in places far enough away that we hardly get to see them. So that absence definitely makes the heart grow fonder, and there were all around good vibes in the limited time we got to spend with Julie's cousins and their kids.
[/expand]
Trip Advice

Although this trip was born out of the convenience of using Tahia's Spring Break to go somewhere, it also came with a huge amount of risk when it came to the variability of the weather. All things considered, things worked out, but here were some of the lessons learned from this trip…
We Dodged A Bullet With The Weater: There were some severe thunderstorms that caused tornado warnings and flooding through a large swath of Texas as well as Louisiana (especially Northern Louisiana by Shreveport) just as we arrived for this trip. So that meant that on some of the excursions (like Hamilton Pool), we had to wait out the weather and high water before we could finally visit it.
We were very lucky that we did our loop drive in a counterclockwise direction (instead of the other way around) because we could have been in Shreveport when they got flooded, and we would have been caught in the closure of the interstate between Texas and Louisiana at the Sabine River as all the floodwaters draining out of Northern Louisiana went rushing to the Gulf of Mexico.
Indeed, by doing this trip the other way around, probably more than half of the trip took place with pretty nice weather, especially when we were in New Orleans, the Ozarks, and even our last full day in Dallas. The temperatures weren't too warm nor too muggy, and it would otherwise be a pretty good time to come as far as the climate was concerned. But all in all, it just shows how much of a difference timing and a little dumb luck can make or break a trip.
Uncrowded: Even though it was Spring Break, we didn't have much of an issue with overcrowding wherever we went. And actually, where it was busy (like in New Orleans), it was that way in a good way as that added to the overall atmosphere and ambience as well as the overall energy of the place. The same could be said of Austin during SXSW.
Hyatt Reward Points Are Valuable: For the amount of time we had invested in this trip, this was one of the cheaper ones we've done. The biggest reason why was that we took advantage of our Hyatt Points, which covered our three night stays in Austin as well as our three nights in New Orleans. So for around 15k points per night, we saved over $500 per night in Austin (because President Obama just so happened to be there as well as the SXSW Festival), and we were saving over $300 per night in New Orleans. The only cost out of those accommodations was parking.
Other interesting fringe benefits was that gas prices were way cheaper here than what we'd normally pay in California. I'm talking almost $1 per gallon cheaper! I guess with the amount of oil that gets pumped out of the ground and out of the Gulf, that had a lot to do with it.
Travel Itinerary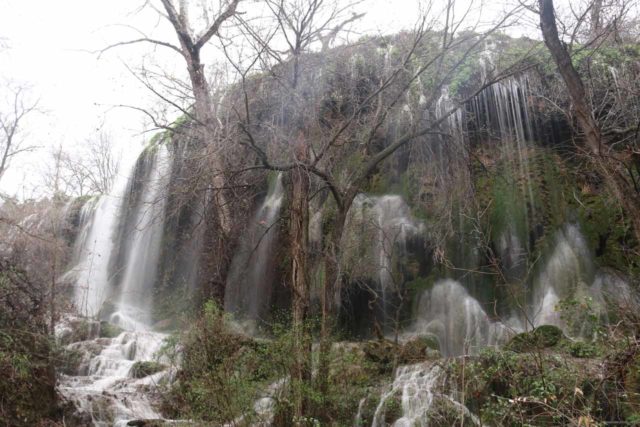 Day 1: Fly from LAX to Dallas-Ft Worth then drive to Austin
This was a long day that included the flight from LAX to DFW, then pick up the rental car, then make the long drive all the way south to Austin with a detour to Gorman Falls. With traffic near Waco on the interstate, this made the long drive even longer and it actually caused us to have to race the onset of night time at the falls.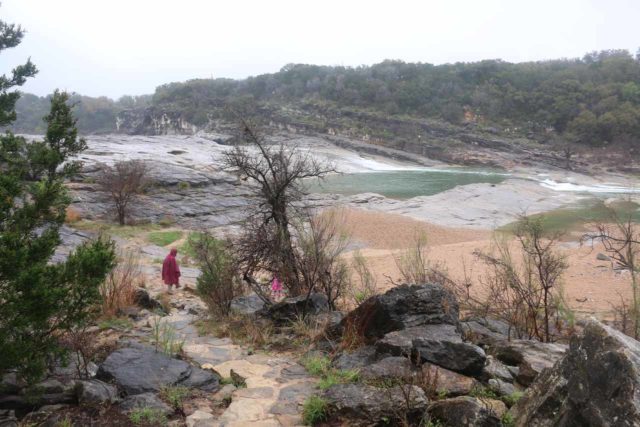 With a full day to spend in Austin, we spent the better part of the day visiting both the McKinney Falls and the Pedernales Falls. Given the rainy conditions, we wound up finishing those excursions by around early afternoon so that allowed us to do some errand shopping at the Whole Foods in Austin before spending most of the evening briefly checking out the city of Austin.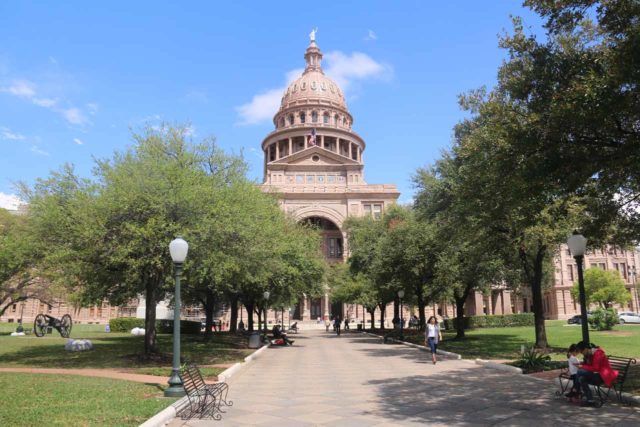 Day 3: Austin
The original plan for today was to visit the Hamilton Pool and maybe some other waterfall or cave around there. However, it was closed due to the creek being at flood level so today wound up being a no-driving day where we just spent the time in Austin city center. The sights included the state capital building, some of the city blocks hosting SXSW events, and visiting the parks across the river.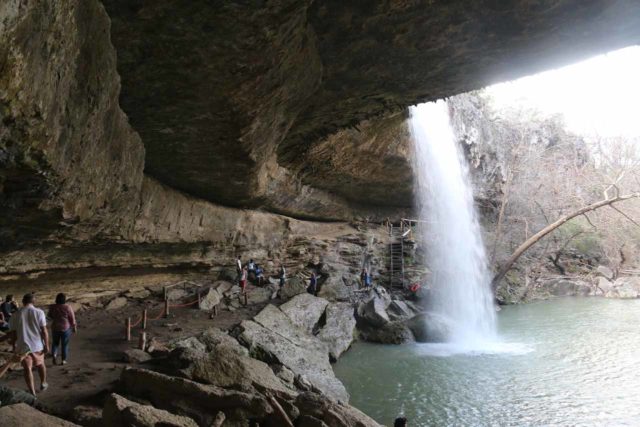 Day 4: Drive from Austin to New Orleans with a visit to the Hamilton Pool
Overnight: Hyatt House Downtown (New Orleans, Louisiana, USA)
Because it wasn't until about noon that the flood waters subsided and the Hamilton Pool finally opened, we killed the morning having early lunch of Texas BBQ at La-Barbecue. Then, after doing Hamilton Pool, we made the long drive late into the evening to New Orleans by way of Houston.
[expand title="MORE" swaptitle="LESS" trigpos="below"]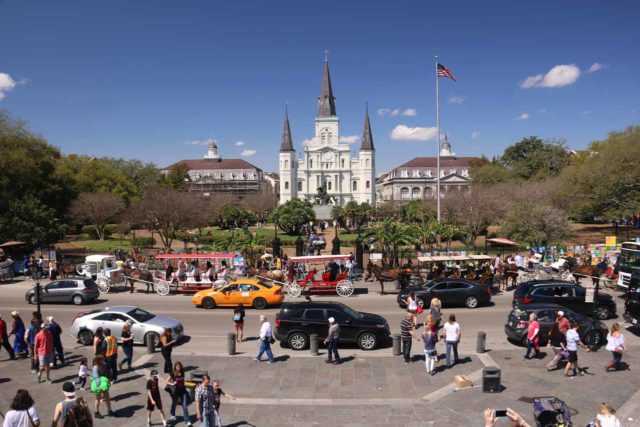 Day 5: New Orleans French Quarter
Overnight: Hyatt House Downtown (New Orleans, Louisiana, USA)
After the long day yesterday, we took it easy driving wise by spending the entire day in the French Quarter of New Orleans. It turned out to be a pretty exhausting day because there was so much to see and do.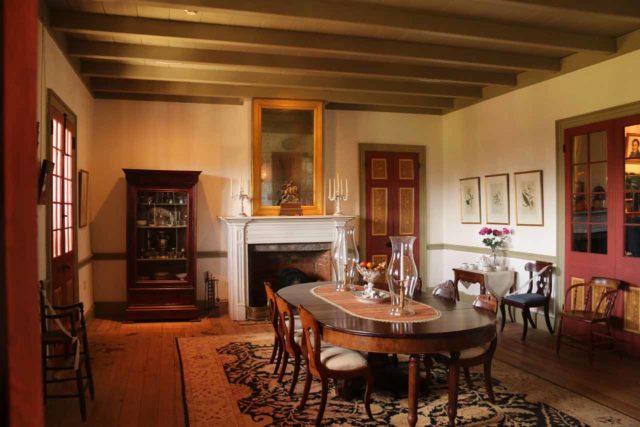 Day 6: Laura Plantation, Oak Alley Plantation, and New Orleans
Overnight: Hyatt House Downtown (New Orleans, Louisiana, USA)
We spent the better part of the morning and early afternoon visiting both the Laura Plantation and the Oak Alley Plantation. We then returned to New Orleans to savor the last bit of the French Quarter before we were back out on the road tomorrow.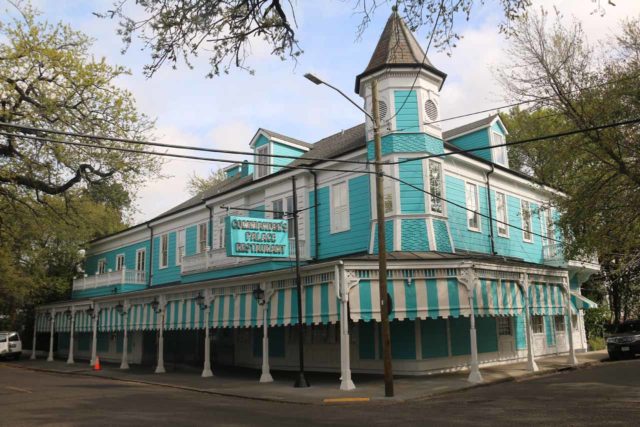 Day 7: Garden District, Lafayette Cemetery, and the long drive from New Orleans to Bossier City
Before making the long drive north to Bossier City, we spent the better part of the morning visiting both the Garden District and the Lafayette Cemetery in New Orleans. Then during the long drive up to Northern Louisiana, we made a detour to visit the Clark Creek Waterfalls.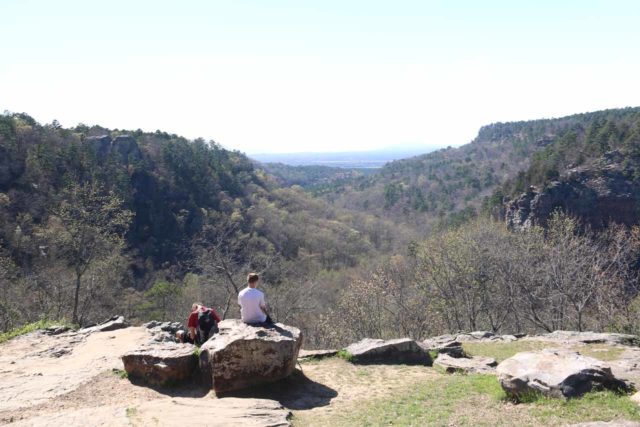 This was another long day of driving (especially due to traffic on the interstate between Texarkana and Little Rock) as we went from Bossier City to Cedar Falls State Park where we spent the better part of the day. Then, we fit in a later afternoon visit to the High Banks Twin Falls before settling into Clarksville.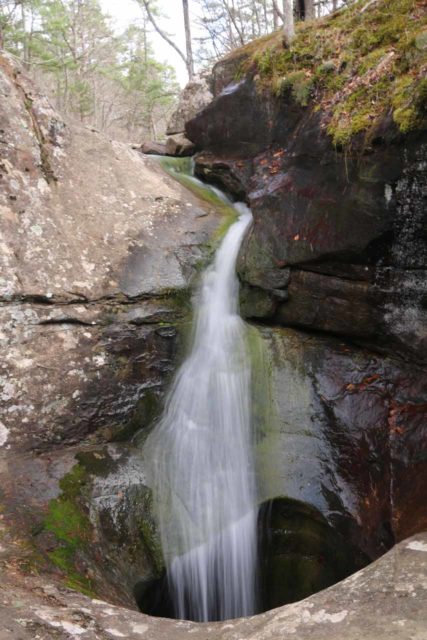 Day 9: Drive from Clarksville to Ardmore
Overnight: Springhill Suites (Ardmore, Oklahoma, USA)
We spent the morning visiting the Glory Hole Falls before making the long drive out to Ardmore. During that drive, we visited the Natural Falls and Dripping Springs.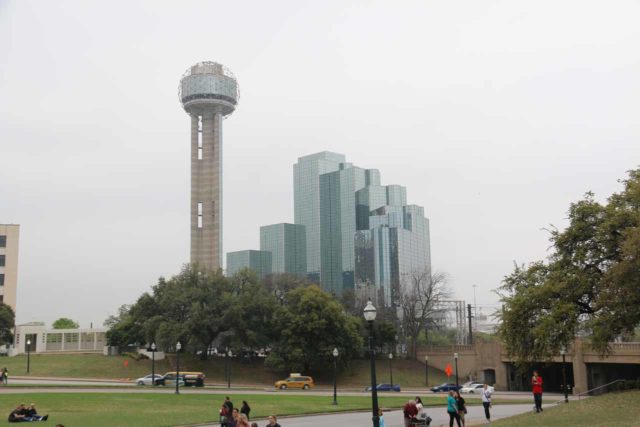 Day 10: Drive from Ardmore to Dallas
Overnight: Hyatt Regency (Dallas, Texas, USA)
The day began with a visit to the impressive Turner Falls before going across the state line back into Texas to settle in Dallas. The rest of the day was spent visiting the intriguing 6th Floor Museum before having dinner at Meso Maya, which was one of the best Tex Mex food we've ever had.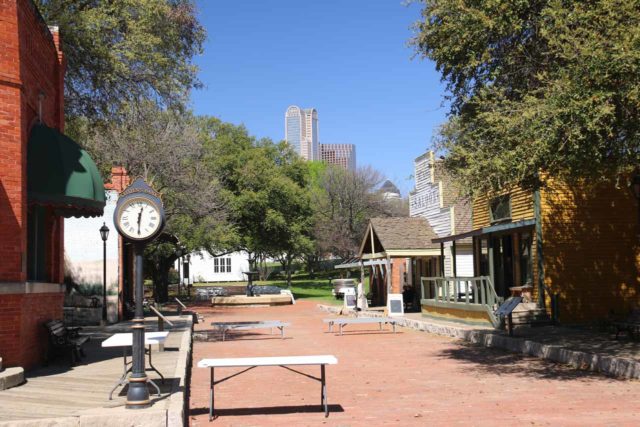 Day 11: Dallas
This was an eventful day where we spent pretty much the entire daylight hours in Dallas. The highlights included a visit to the Dallas World Aquarium, Texas BBQ at the Pecan Lodge with Julie's cousins, the Dallas Heritage Center, Klyde Warren Park, Reunion Tower, and dinner with Julie's cousins in Frisco. We moved accommodations to be closer to the airport so we wouldn't risk missing our morning flight.
Day 12: Fly home to Los Angeles
With most of the travel logistics out of the way, we merely had to be at the airport, fly home, then drive home.
[/expand]
Best Places We've Stayed At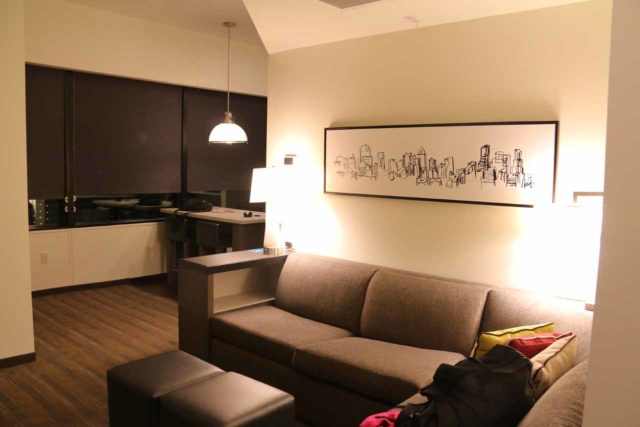 Hyatt House Downtown New Orleans – This accommodation seemed to have it all in terms of the amenities as it featured a nice kitchen, a comfortable room right at the corner, included breakfast, and beautiful views. The only catch was that it was a bit of a walk to reach the French Quarter (say around 20 minutes or so). The parking was also a bit on the expensive side.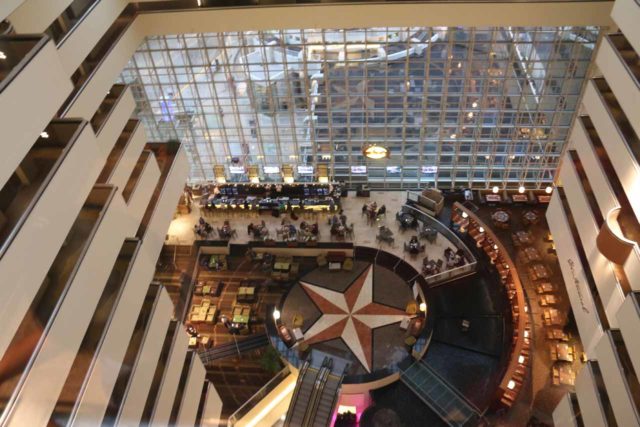 Hyatt Regency, Dallas – Although this place didn't have a kitchen, it was both centrally located and it had a nice view. It also had an impressive atrium in its interior. It was a welcome place to spend most of our time in Dallas, which helped to temper some of the foul weather we were having on upon arrival.
What to Bring

In addition to the equipment that we bring on all of our trips, there wasn't anything in addition that we needed for this trip.

Related Trip Reports
Waterfalls included in this itinerary
Visitor Comments:
Got something you'd like to share or say to keep the conversation going? Feel free to leave a comment below...
No users have replied to the content on this page