This itinerary was a follow-up to the Oregon trip that we had done about 5-6 months prior. Back then, Mother Nature threw a wrench into our plans with snow in the mountains. So we had to make last-minute cancellations and retreat to the coast.
This time, however, we went for those excursions that we couldn't do the first time around. And while we didn't have to deal with heavy rain and snow, we did have to deal with temperatures in the high 90s!
Here's a brief summary of what we managed to accomplish on this trip…
Trip Highlights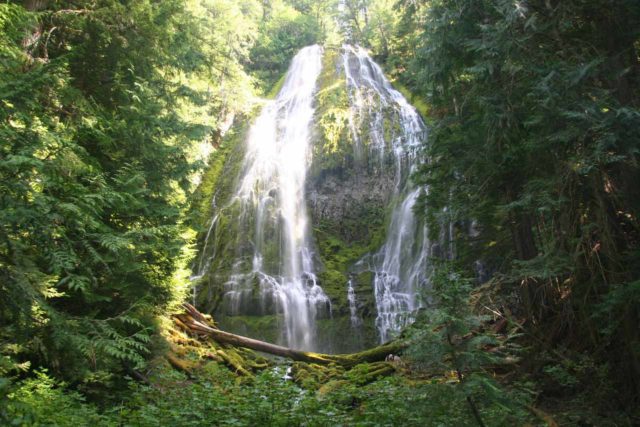 Proxy Falls – This waterfall was a casualty of the snow on our first visit so we made it point to come back under more benign conditions. And boy did it deliver. Also surprising us was a second waterfall where there seemed to be a plunge pool with no visible stream as an outlet, which seemed to be very unusual.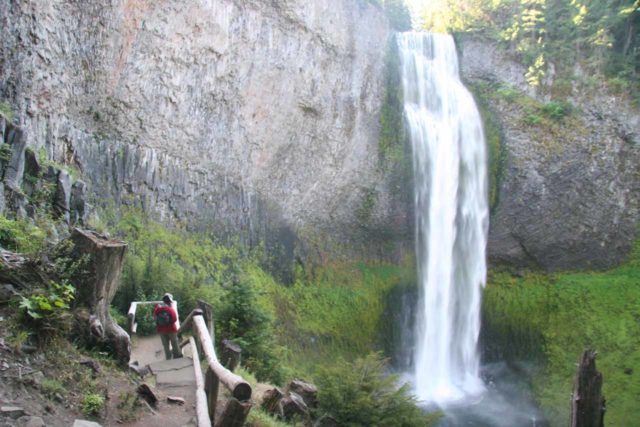 Salt Creek Falls – This gorgeous plunging waterfall was seen on the way to Crater Lake, and we could have easily taking in more than this waterfall, but the Diamond Creek Trail was damaged from the storms of earlier this year. Nevertheless, this waterfall not only was friendly for the camera, but it also gave us the excuse to soak in the views while also stretching our legs.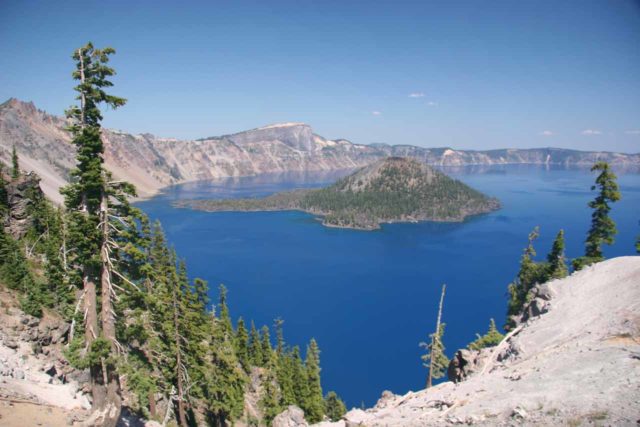 Crater Lake – As far as we're concerned, this was the main scenic attraction of the Southern Oregon area, and with its deep blue sapphire lake (said to be one of the deepest lakes in the world) with eccentric things jutting up out of the water like Wizard Island and the Phantom Ship, this place was worth the wait as we weren't able to make it here on the first trip due to heavy snow.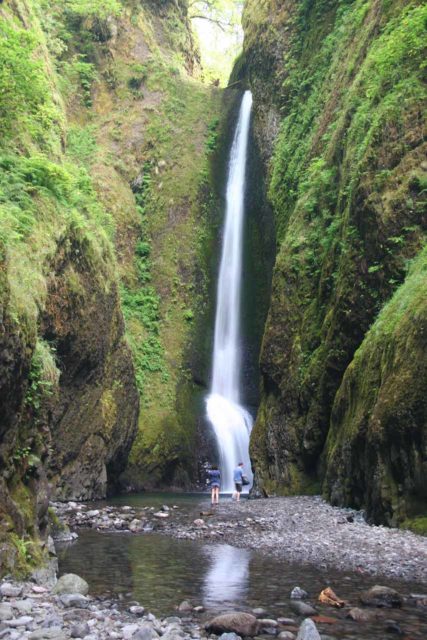 Lower Oneonta Falls – We had to earn our visit to this waterfall because we had to traverse a potentially dangerous logjam then wade in waist-deep water through a narrow slot where some pebbles and rocks have fallen from higher up the canyon. But once we got in front of this falls fronted by clear pools, it was clear that it was well worth the effort as you can see from this photograph.
[expand title="MORE" swaptitle="LESS" trigpos="below"]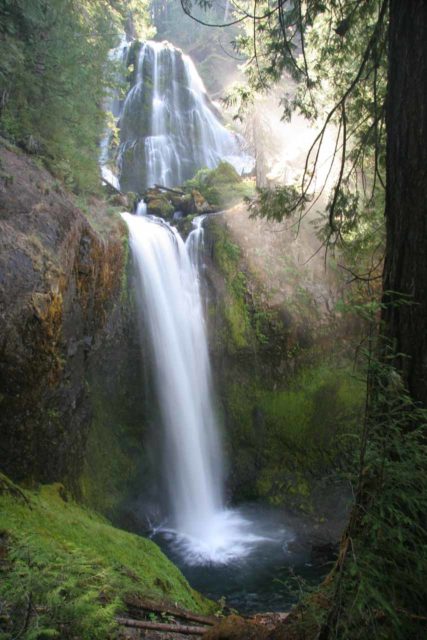 Falls Creek Falls – This attractive waterfall probably would get a lot more fanfare if it was situated in a different state or in a place where waterfalls wouldn't be taken as much for granted. But when you're talking about Southern Washington and the nearby Columbia River Gorge, only places like this can be so overlooked. Well, at least we didn't overlook it, and we were rewarded as a result.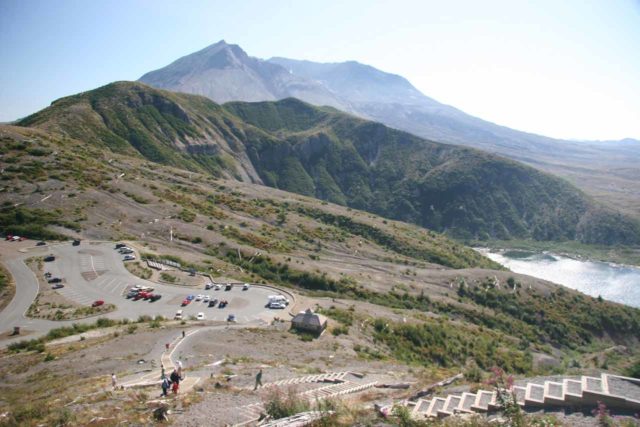 Mt St Helens – This was the site of one of the most disastrous eruptions to have taken place on US soil, and even after nearly 30 years since its eruption, there's still barren landscapes and dead driftwood floating about on some of the bodies of water still standing here. It humbled us to imagine that people were actually on or in the path of the pyroclastic flow that came from the eruption, and witnessing the extent of the barren expanse further hit home just how violent Mother Nature can be when she wants to be.
[/expand]
Travel Itinerary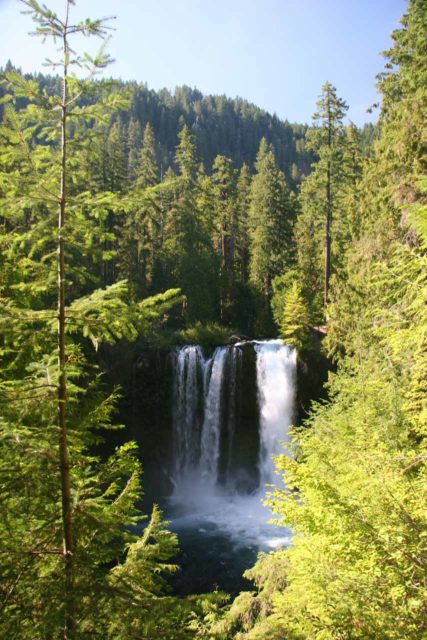 Day 1: Fly from Los Angeles to Portland, then drive to Eugene
Overnight: Comfort Suites (Eugene, Oregon, USA)
We caught a very early morning flight up to Portland, where we then picked up the rental car. From there, we drove south on the I-5 towards Eugene before veering east into the Three Sisters Wilderness. That was where we visited Proxy Falls, Sahalie Falls, and Koosah Falls.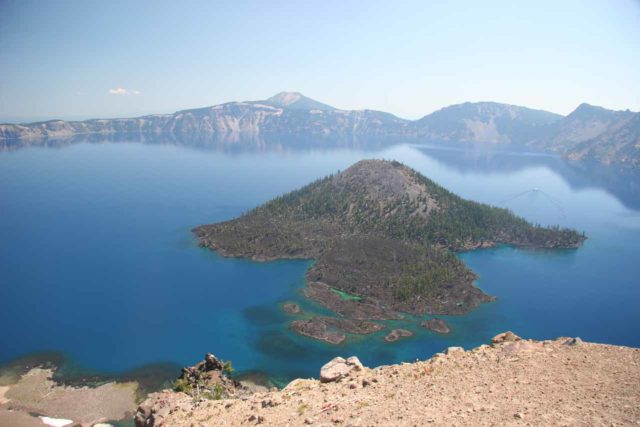 Day 2: Drive from Eugene to Diamond Lake
Overnight: Diamond Lake Resort (Diamond Lake, Oregon, USA)
On this day, we drove further south and to the east towards Crater Lake. Along the way, we visited Salt Creek Falls, but other waterfalls were closed due to the bridge leading to the Diamond Creek Trail being severely damaged from the strong storms earlier this year.
In the afternoon, we visited Crater Lake as well as visited Vidae Falls. We did the hike to the Phantom Ship Lookout as well as checked out the main visitor center area with its views.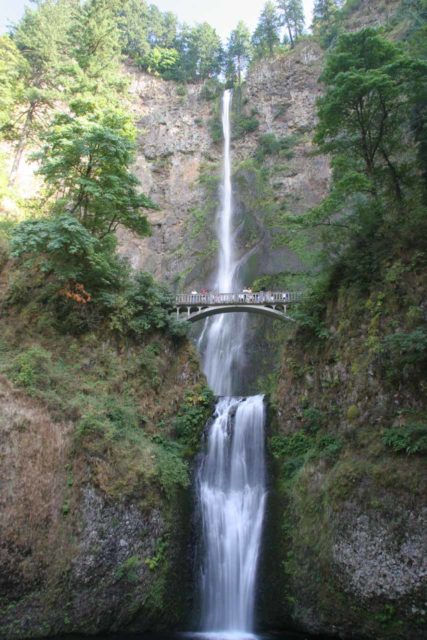 Day 3: Drive from Diamond Lake to Portland
After leaving the Diamond Lake Area, we headed to Portland. Along the way, we visited Watson Falls, Lower Oneonta Falls, and Multnomah Falls. Unfortunately, we weren't able to visit Toketee Falls on this trip due to storm damage inflicted upon its trail.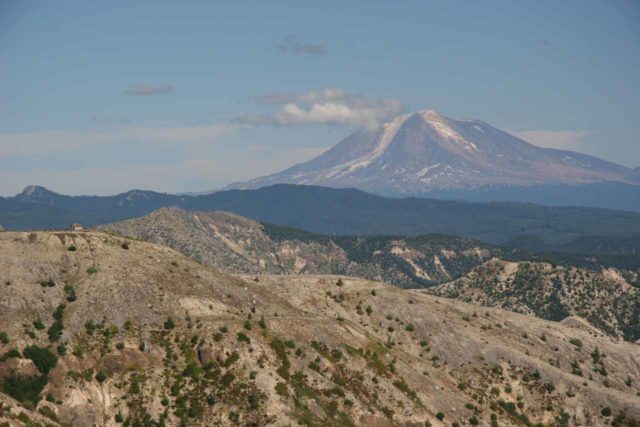 Day 4: Day trip to Gifford Pinchot National Forest and Mt St Helens
On this day, we went across the border into Washington State, where we visited Falls Creek Falls, Big Creek Falls, and Curly Creek Falls.
Then, we drove towards the Windy Ridge side of Mt St Helens to see the extent of the blast zone.
Day 5: Fly Home from Portland to Los Angeles
This was a travel day as we promptly returned the rental car, then we caught a morning flight home.
Trip Reports
Waterfalls included in this itinerary
Visitor Comments:
Got something you'd like to share or say to keep the conversation going? Feel free to leave a comment below...
No users have replied to the content on this page