This was a week-and-a-half of touring what I called the Grand Circle. This circle consisted of the natural attractions that covered Southern Utah and Northern Arizona, especially the National Parks since there were so many of them in this vast expanse of the desert southwest.
Among the National Parks visited were the Grand Canyon, Zion, Bryce Canyon, Capitol Reef, Canyonlands, and Arches. We covered quite a bit more beyond the national reserves, however, as we also visited state parks (like Kodachrome Basin) and National Monuments (like Grand Staircase) en route as well.
On this trip, Julie and I were accompanied by another couple, which made for a fun trip.
Here's a break down of some of the highlights and trip logistics that came out of this itinerary…
Trip Highlights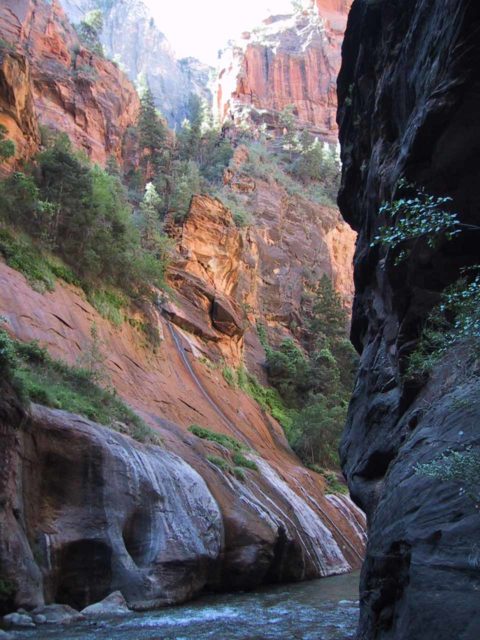 Zion Narrows and Orderville Canyon – We did this hike from the bottom, which didn't require a permit. Although it was quite chilly in the morning, we quickly warmed up as wading upstream in the Virgin River and Orderville Creek was a surprisingly strenuous activity. And with the Summer heat at the height of the day, it was a refreshing way to cool off while surrounded by towering sandstone cliffs while traversing waterfall and bouldering obstacles. Indeed, this was quite the adventure though it was a fun one at that!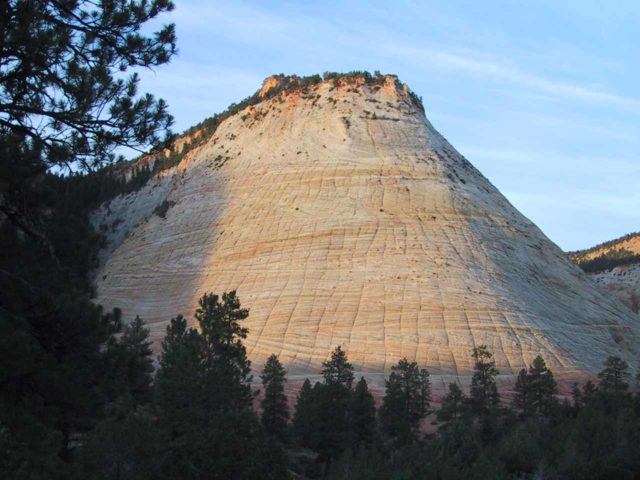 Zion National Park – This was the first time that we visited this reserve, and we were awestruck by how it almost felt like a reddish sandstone version of Yosemite Valley. It was so mesmerizing that we vowed to come back. In any case, we visited both the main part of the reserve at Zion Canyon, but we also checked out the picturesque Kolob Finger Canyons in a more detached part of the park further north near Cedar City. Furthermore, we also drove out to see more beehive like formations like the Checkerboard Mesa further to the east of the canyon and the Zion-Mt Carmel Tunnel.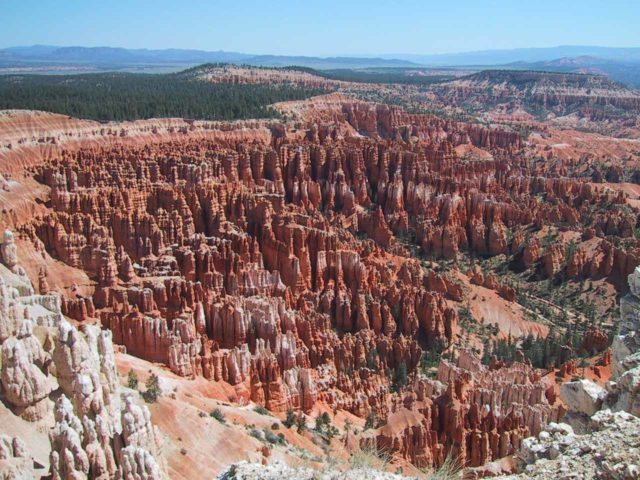 Bryce Canyon National Park – With this being the first time that we had ever been to the hoodoos of this reserve, we were also entranced by the strange formations with their reddish color literally populating the amphitheaters as if they were stone people! We experienced this place all from rim lookouts but it whetted our appetite to go into the amphitheaters to be amongst these hoodoos on future trips.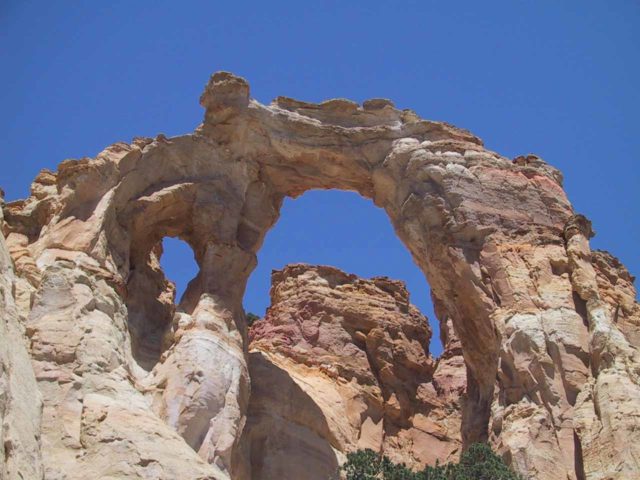 Grosvenor Arch – We weren't familiar with driving unpaved roads, but it certainly took a bit of doing that to reach this remote natural arch near the Cottonwood Canyon side of the Grand Staircase National Monument. Indeed, we weren't all that familiar with natural arches, but this intriguing double arch kind of resembled an imperial crown, which made it stand out to us.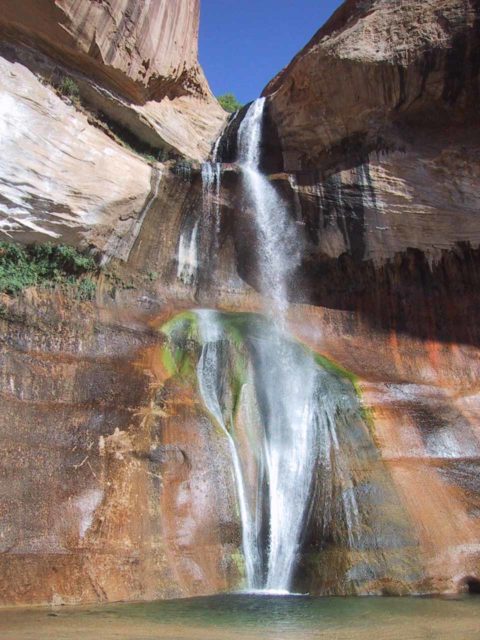 Lower Calf Creek Falls – When it came to big time surprises on this trip, I don't think you can top the paradox that was this year-round waterfall set in the middle of the harsh and unforgiving sandstone terrain of the Grand Staircase National Monument. Not only did we show up as the first ones with the morning light shining perfectly on its colorful algae-stained wall, but it opened our eyes to some of the hidden gems that we ought to be seeking out in future trips to this part of the American Southwest!
[expand title="MORE" swaptitle="LESS" trigpos="below"]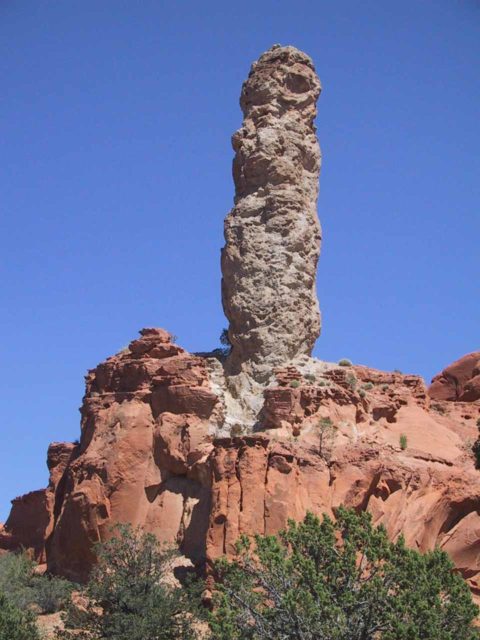 Kodachrome Basin State Park – This was one of the more intriguing spots we checked out as it was full of spires and strange-looking phallic rocks. Apparently, these were possibly geysers or something, which was the reason why these formations might have come about, and it might have also hinted at the former geologic activity that might have taken place in the earth's past.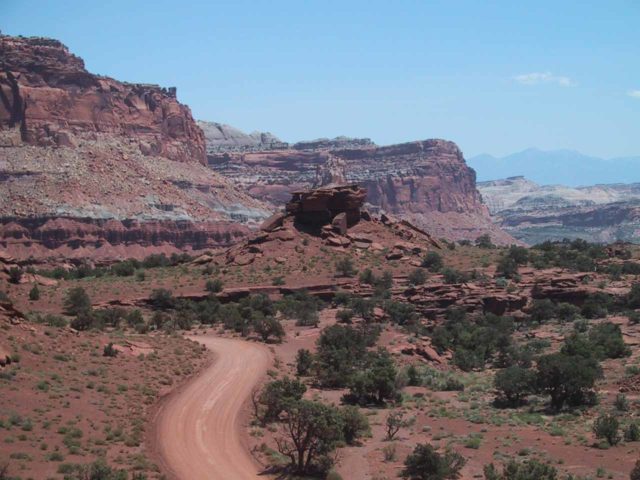 Capitol Reef National Park – Of the national parks that we visited, this was perhaps the least well-known of them all. However, we were treated to layered cliff formations, a Chimney Rock, a Capitol Dome, and we even spent time at one of the washes to get more of a taste of what hiking in this place would be like. Maybe one of these days, we'll really go off the beaten path and drive out to Cathedral Valley to be up close to giant monoliths in a remote backcountry setting.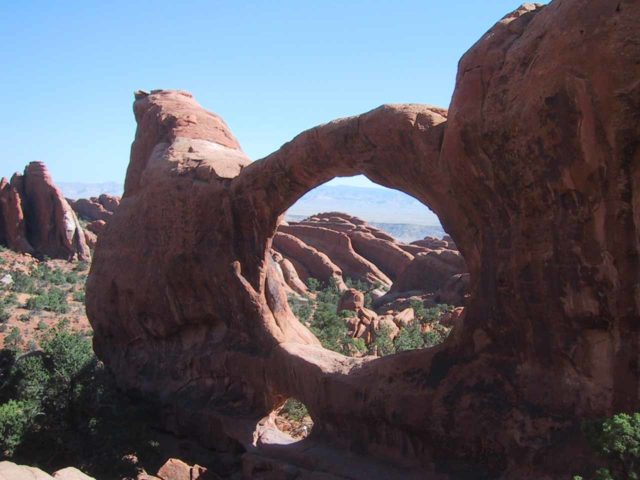 Devil's Garden Trail and the Arches National Park – This national park really wowed us with its plethora of giant natural arches (as the name would suggest). Not only did we experience places like Double Arch, the Spectacles, Turret Arch, Tunnel Arch, and more, but we also did a hot hike out to the Double O Arch in the Devil's Garden section, which took in Landscape Arch, Wall Arch, and many others. Even the non-arches were interesting as we saw the monoliths of Park Avenue, the Three Gossips, the Courthouse Towers, and even the Penguins as well as the Balanced Rock and Cove of Caves.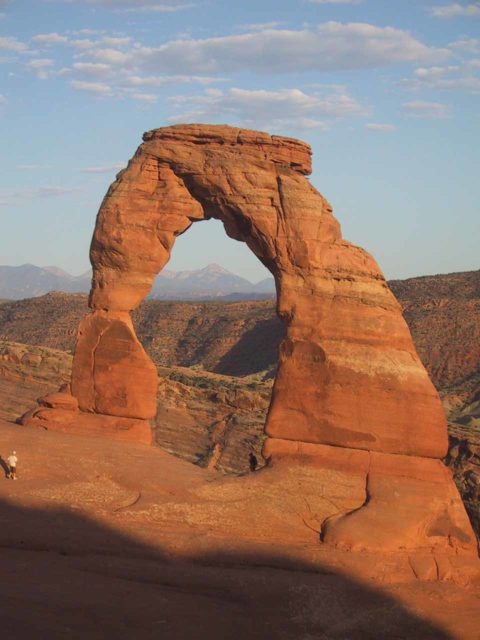 Delicate Arch – Even though this is in Arches National Park, I had to break it out into its own highlight because it was quite the atmospheric experience to witness one of Utah's most enduring symbols. Indeed this natural arch featured an attractive landscape of the La Sal Mountains in the background and its sandstone, slickrock terrain ensured that we'd linger here until the sun had set, which turned the sandstone even redder and more scenic with every passing moment!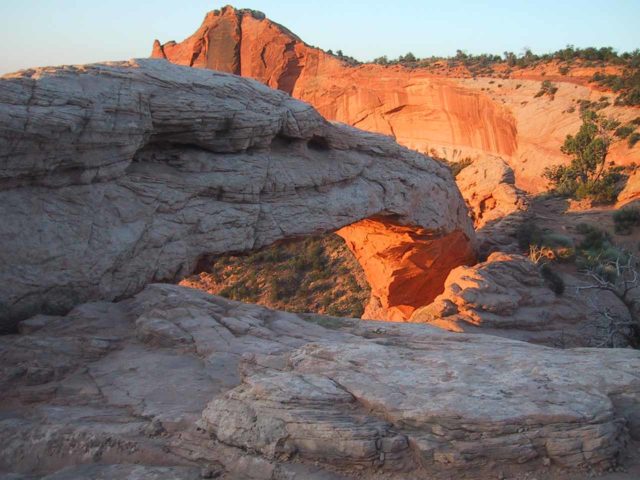 Mesa Arch Sunrise – This was one of the more "religious" experiences we've had on this trip though we had to earn it with an early wake-up to witness a sunrise through a natural arch perched atop a cliff with the Monster Butte and Washer Woman Arch in the distance. The colors of the cliffs changing as the sun was rising was quite a sight to behold, and it was every bit worth enduring the cold morning and early wake-up for it. In my mind, this place alone was worth visiting the Canyonlands National Park.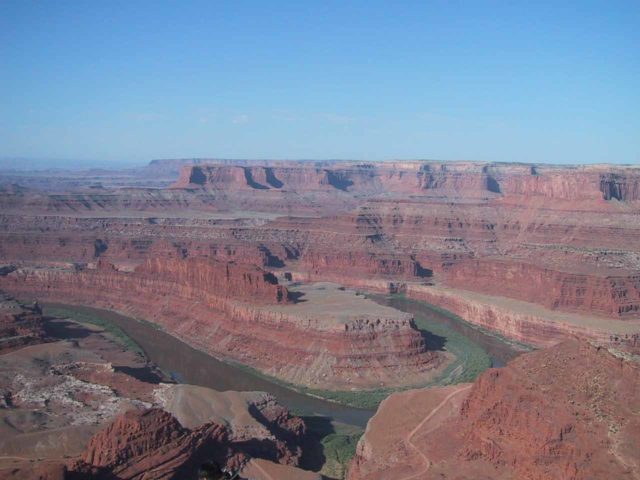 Dead Horse Point – As we were returning to Moab from Canyonlands, we made a stop to checkout a gooseneck of the Colorado River at this state park. Indeed, that juxtaposition of Grand Canyon-like cliffs with the greenish Colorado River going past was a sight to behold, and it further affirmed to us how beautiful the American Southwest was despite its harsh desert-like nature.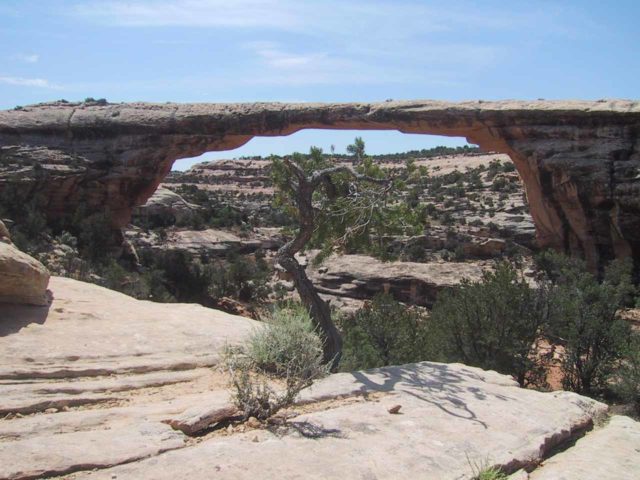 Natural Bridges National Monument – This was actually a trio of huge natural bridges all in a single reserve that was viewable along a one-way loop drive. Even though we only bothered to do the loop drive and lookouts from the rim, it teased a future visit here to get down amongst the natural bridges and really appreciate them up close.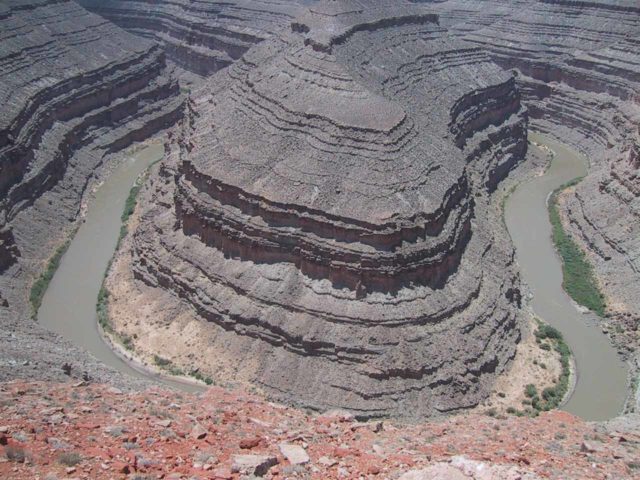 Goosenecks State Park – This was a surprise stop as we just made this detour to this precipitous overlook on a whim. While it wasn't as famous as the Horseshoe Bend by Lake Powell, it had its own charm as there were literally three goosenecks back-to-back here!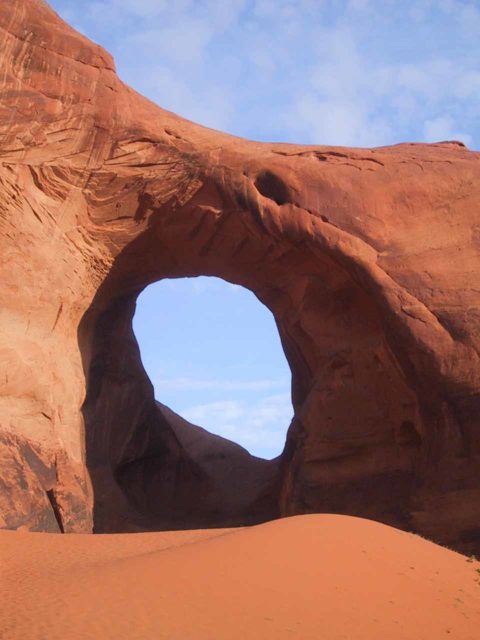 Monument Valley and its backcountry – This iconic part of the American Southwest on the Utah-Arizona border featured the familiar formations of the Mittens and Merrick Butte, but we also hired a Navajo guide to take us into the backcountry to see natural arches that most people wouldn't otherwise get to see. Included in this 4wd tour were arches like the Ear of the Wind, the Hogan, and a few other arches that I forgot the name of. The guide also pointed out other eccentric formations that can be seen with a bit of imagination, and he even serenaded us with a Native American song to put us in the mindset of feeling the landscape in addition to seeing it.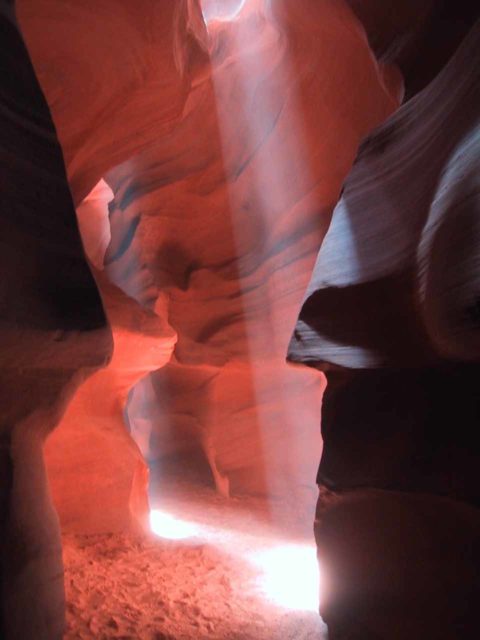 Upper Antelope Canyon and Lower Antelope Canyon – Of all the slot canyons that we encountered on this trip, perhaps none had the visual wow factor quite like the Upper Antelope Canyon with its sun beams. Watching such beams pierce through the cave-like darkness of this slot canyon bringing out some of the reddish colors of the canyon walls really made this place feel surreal (if not for the how busy it was here).
Not to be overlooked, but we also visited the Lower Antelope Canyon, which didn't have the sun beams but it was very twisty and psychedelic as we squeeze through the tight bends as well as other people (it was an out-and-back hike of self-tour) before making it down to a dropoff near a flash flood safety ladder. It was a great way to close out the Antelope Canyon experience, and I'd have to believe that this place is probably going to explode in popularity as more and more people know more about it.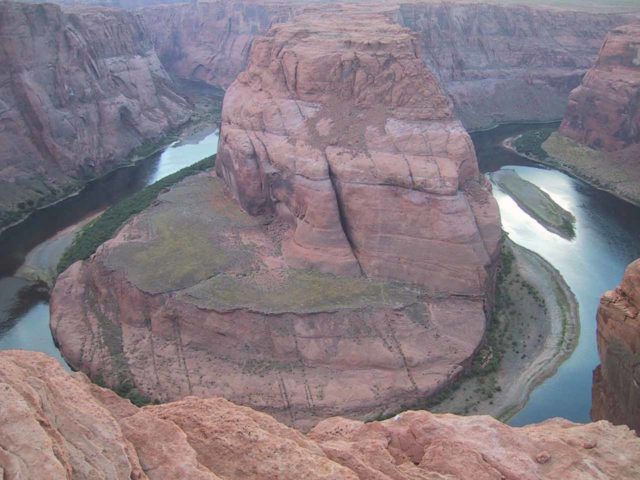 Horseshoe Bend – This place featured a signature bend of the Colorado River near Lake Powell. When we visited in the late afternoon, it probably wasn't optimal from a lighting standpoint, but just peering into the depths really made us contemplate how awesome the geologic forces and the Colorado River can be when Nature is left to do its work over millions of years.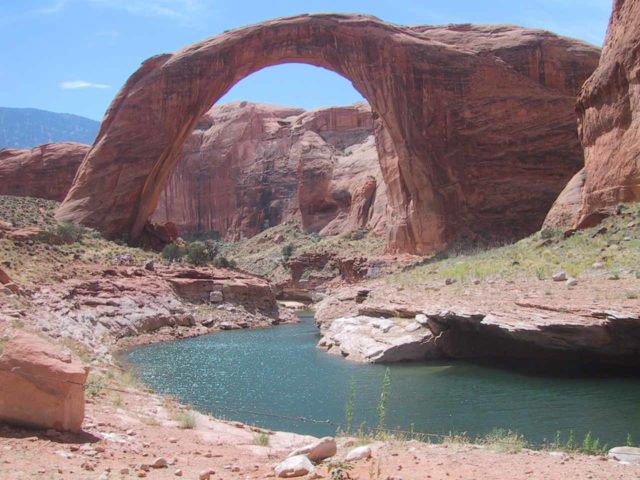 Rainbow Bridge National Monument – It took a bit of a boat ride across Lake Powell to reach this awesome natural bridge. And with a crazy juxtaposition of deep blue lake against the reddish backdrop of sandstone cliffs, that just further added to the scenic allure when we were then dropped off to hike closer to this giant natural bridge that was arched in such a way that it really could resemble the shape of its namesake rainbow!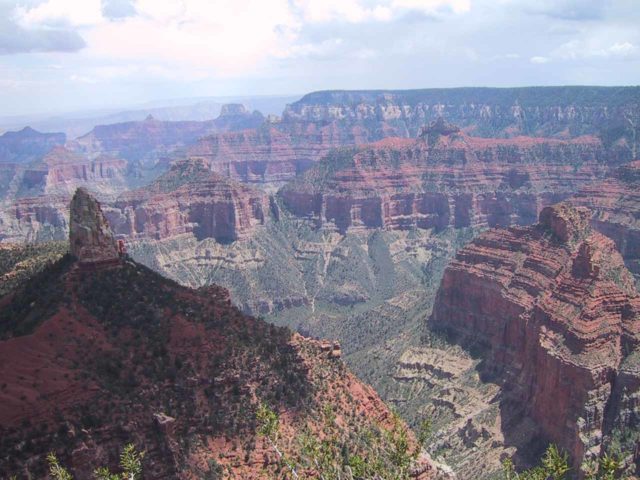 Grand Canyon North Rim – It was a bit quieter than the much busier Grand Canyon South Rim, but it was no less beautiful as we got to experience formations like Wotan's Throne, Nature's Window, and get a different look at the Bright Angel Fault from the attractive lodge here. We're definitely due for another visit to this part of the Big Ditch!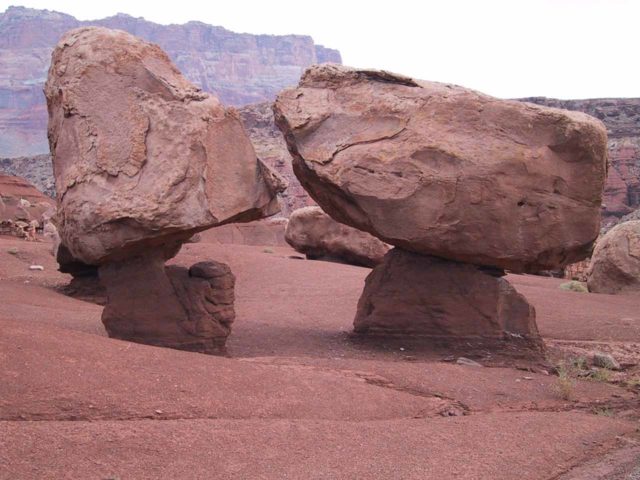 Cliff Dwellers – This was a spontaneous roadside stop on the way to the North Rim of the Grand Canyon from Lake Powell. This place featured lots of balanced rock formations as well as some interesting creative Native American uses of how the local environment was being utilized to make shelter and to live with the land. It was also a nice spot to take those cute people shots amidst the mushroom-like formations and peek-a-boo holes.
[/expand]
Travel Itinerary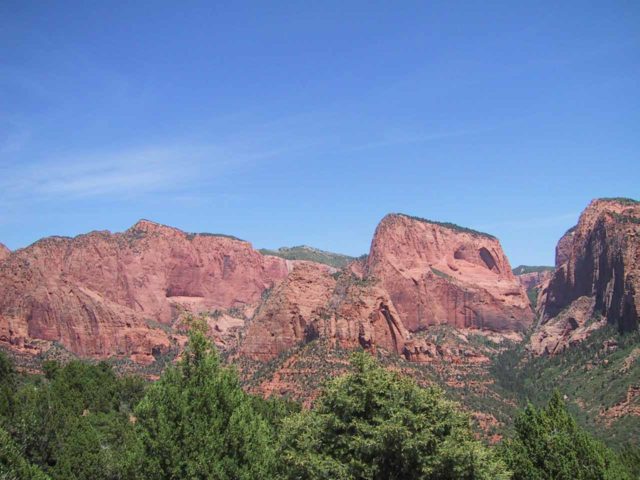 Day 1: Travel day from Los Angeles to Springdale
We picked up a high clearance car rental then made the long drive to Zion National Park. But before settling into Springdale, we made a stop over at the Kolob Finger Canyons.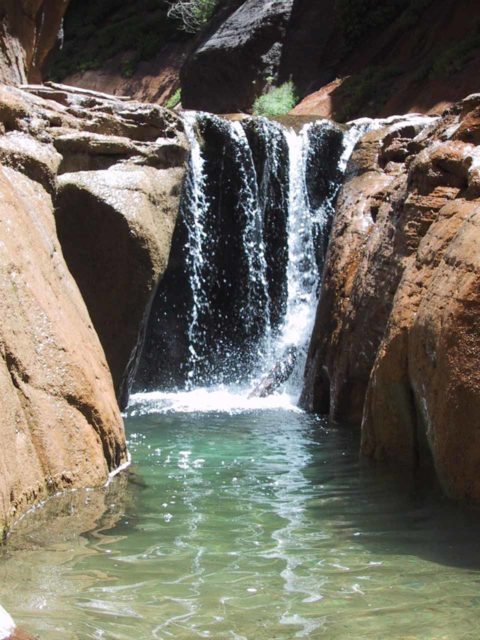 Day 2: Zion Canyon at leisure
This was a day at leisure in Zion Canyon. We started off with spending the better part of the day hiking the lower parts of the Zion Narrows then going out to the Orderville Canyon Waterfall. We then spent the remainder of the day hiking to the Lower Emerald Pools.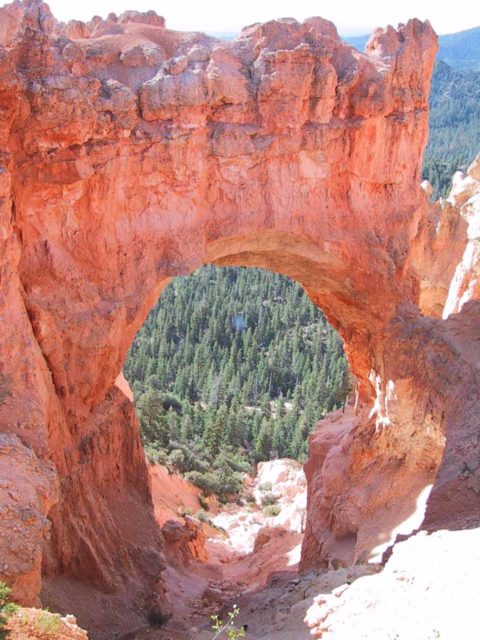 Day 3: Drive from Springdale to Escalante
On this day, we drove out towards Bryce Canyon with a quick stop at the Checkerboard Mesa on the way. Once in Bryce Canyon, we stopped by each of the main overlooks. Then, we drove out to the Grosvenor Arch before checking out the Kodachrome Basin State Park. Finally, we settled into the sleepy town of Escalante, where we enjoyed a magical star-filled night sky from the bed and breakfast.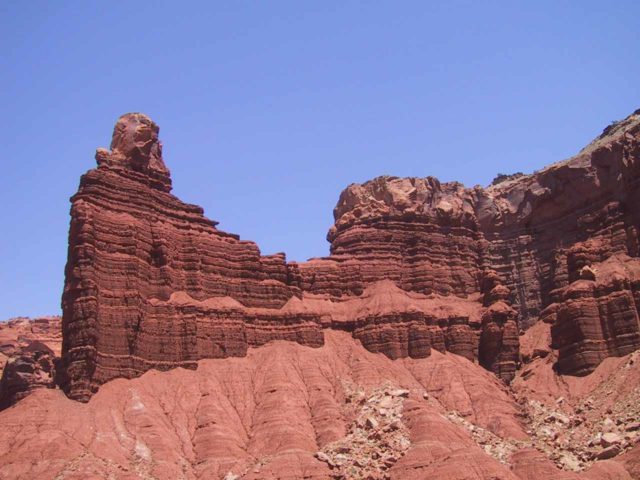 Day 4: Drive from Escalante to Moab
Overnight: Adventure Inn (Moab, Utah, USA)
We got up and left Escalante before sunrise. That allowed us to visit Lower Calf Creek Falls before the Summer heat would start to get intense. Then, we passed through Capitol Reef National Park stopping for Chimney Rock, the Grand Wash, and the Capital Dome among others. Next, we gunned it as we got to Arches National Park in the late afternoon, which allowed us to stop for the Balanced Rock and do a hike to experience the Spectacles (i.e. North Window and South Window from Turret Arch).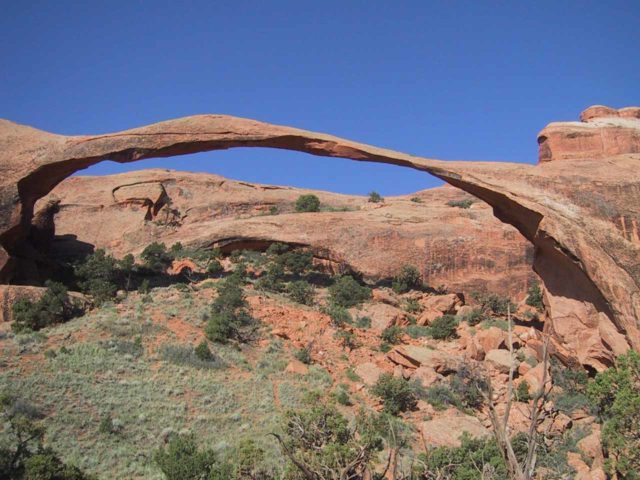 Day 5: Arches National Park
Overnight: Adventure Inn (Moab, Utah, USA)
This day was all about Arches National Park. We started off with a brief stop for the Gossips and Turret Arch. Then, we did the Devil's Garden Trail to see numerous natural arches like Tunnel Arch, Landscape Arch, Wall Arch, and Double-O Arch. Late in the afternoon, we then hiked to Delicate Arch in time for sunset.
[expand title="MORE" swaptitle="LESS" trigpos="below"]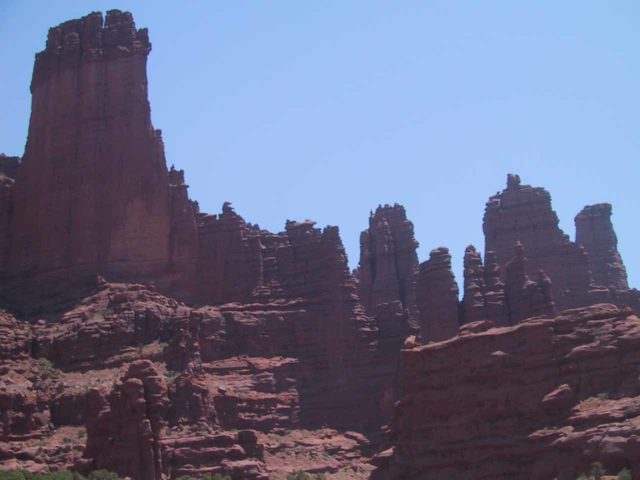 Day 6: Canyonlands National Park and Moab
Overnight: Adventure Inn (Moab, Utah, USA)
The day began with a pre-dawn start as we raced to Mesa Arch in Canyonlands National Park just time for sunrise. Then, we visited Dead Horse Point State Park on the way back to Moab. After getting some rest, we then spent the early afternoon in the heat going to Castleton where we visited the Fisher Towers and the Castleton Rock.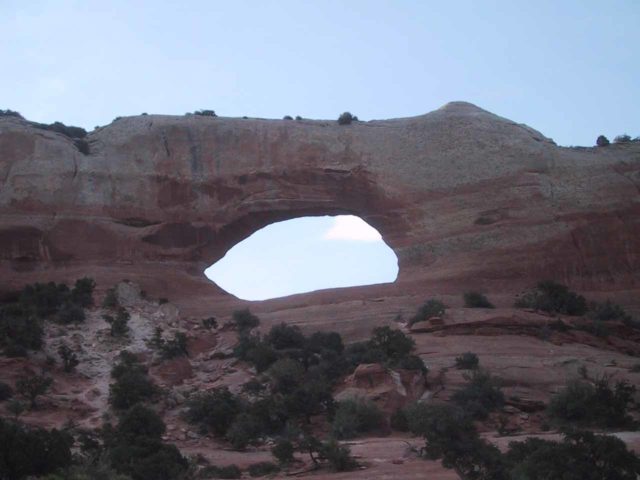 Day 7: Drive from Moab to Mexican Hat
Overnight: San Juan Inn (Mexican Hat, Utah, USA)
After leaving Moab, we headed south with a brief stop for Wilson Arch, the Needles Overlook, and Church Rock. Then, we visited Natural Bridges National Monument before going down the Moki Dugway and visiting the Valley of the Gods. On the way to Monument Valley, we stopped by the Goosenecks State Park as well as Mexican Hat Rock. Then, we visited Monument Valley's main overlook before settling in at San Juan.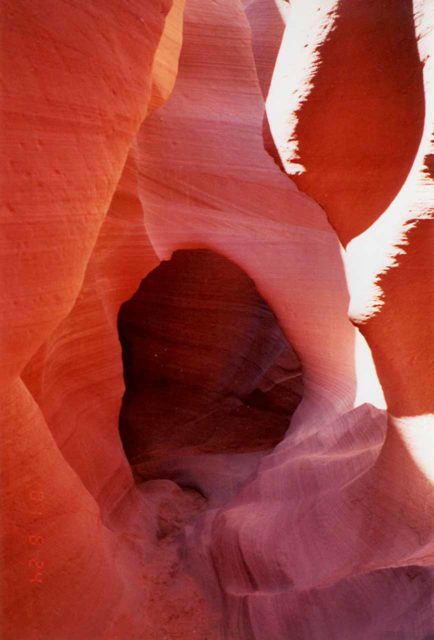 Day 8: Drive from Mexican Hat to Page
We started this day with an early visit to Monument Valley, where we hired a Navajo guide to take us into the backcountry. Then, we went to Page, where after settling in, we visited the Upper Antelope Canyon followed by the Lower Antelope Canyon. At the end of the afternoon, we went to Horseshoe Bend.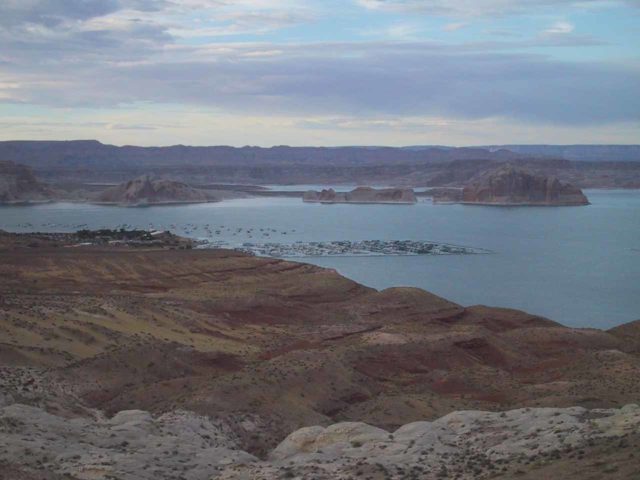 Day 9: Lake Powell
This was a day at leisure in the Lake Powell area. We spent the better part of the morning visiting the Rainbow Bridge National Monument by boat tour. The rest of the day, we took it easy after visiting the Lake Powell Dam.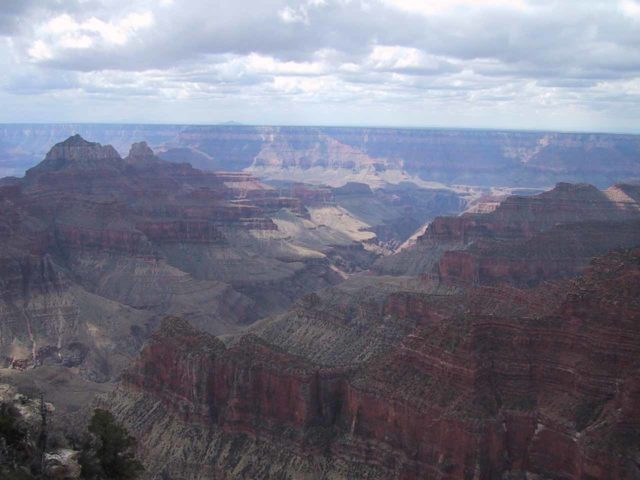 Day 10: Drive from Page to Las Vegas
Overnight: Excalibur (Las Vegas, Nevada, USA)
Upon leaving Page, we then drove towards the Grand Canyon's North Rim. Along the way, we stopped for the Cliff Dwellers. Then, inside the national park boundaries, we visited the Angel's Window and Wotan's Throne before having lunch at the North Rim Lodge. Finally, we made the long drive to Las Vegas for our final night of the trip.
Day 11: Drive Home
On this day, we made the morning drive out of Las Vegas and returned the rental car back at home.
[/expand]
Related Trip Reports
Waterfalls included in this itinerary
Visitor Comments:
Got something you'd like to share or say to keep the conversation going? Feel free to leave a comment below...
No users have replied to the content on this page