This itinerary covered a weekend visit to Yosemite National Park, but instead of coming in from the usual entrances in the west, we focused on going in and out of the park from its "back door" over the Tioga Pass.
Of course, this trip was motivated by not having visited the real Waterwheel Falls as our backpacking group managed to have missed it while camped at Glen Aulin just a week earlier. I only discovered this mistake after putting my GPS tracks and waypoints onto my Topo Map when I got home.
On this trip, I was joined by my Mom, who wanted to make sure I wasn't alone as this trip was so last minute (also physically demanding) that Julie couldn't take time off and come along.
And speaking of physically demanding, I think our day hike to Waterwheel Falls and back was at least 20 miles (with over 3,000ft elevation loss), which I think was our personal record for number of miles hiked in one day.
There were also other things we did on this laser-focused trip, which I'm summarizing here…
Trip Highlights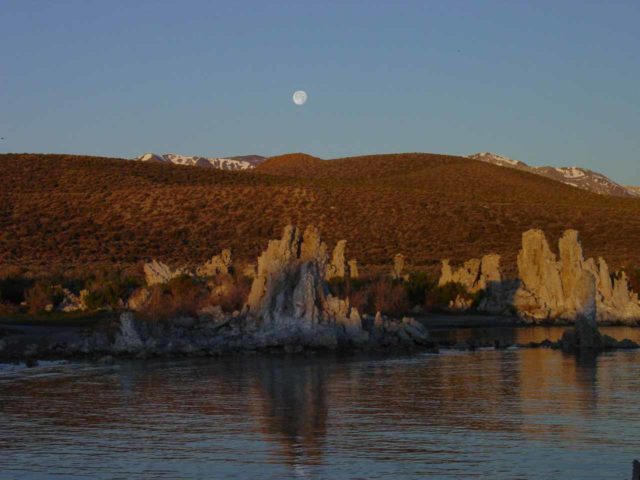 Mono Lake – Mom and I weren't expecting to make an early morning stopover to the South Tufa part of Mono Lake, but when we saw alpenglow against the Eastern Sierra mountains as we were approaching Lee Vining, we thought we mind as well seize the moment and experience this place when we normally wouldn't be. It was a good decision, and it set the tone for an eventful day of sightseeing the Tioga Road.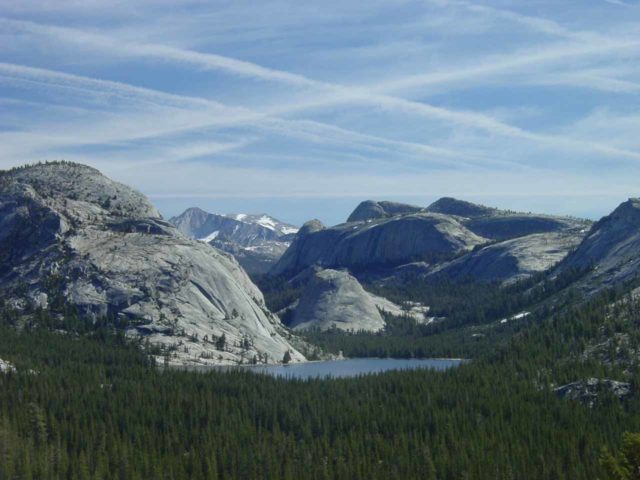 Tioga Road – Mom and I made a day trip out of autotouring the Tioga Road checking out the kind of vistas that we don't get to see most of the time (since we're typically in Yosemite Valley or in Hetch Hetchy). So we got to see the backside of Half Dome, see Tenaya Lake backed by granite domes, see small waterfalls like Quaking Aspen Falls and Lee Vining Canyon Waterfalls, and more. It was also the start of the Pywiack Cascade hike, which was definitely something we had never done before.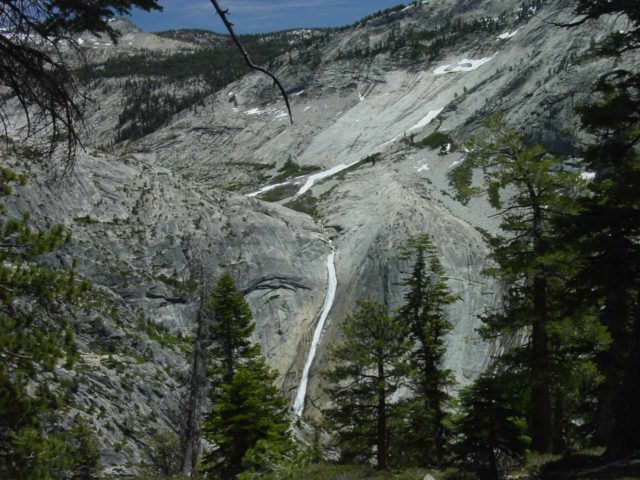 Pywiack Cascade – This was definitely one of the more obscure and hard-to-access waterfalls in Yosemite. The way we got the view you see here was to start at Olmstead Point and do a hike towards the Snow Creek Trail. We had to keep our eyes peeled for this though because there's no signage or anything hinting at where this can be seen.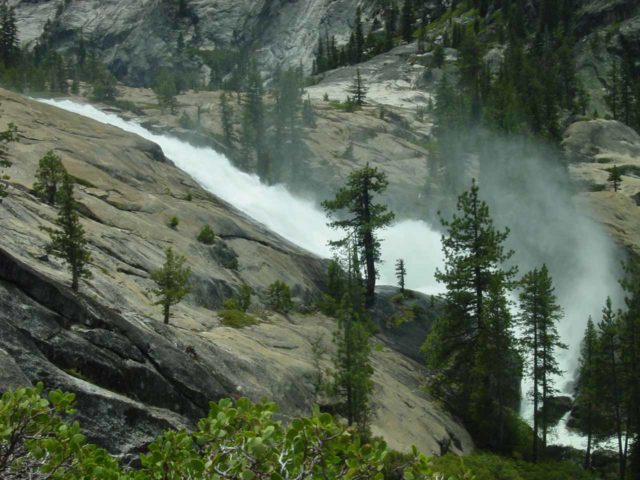 Waterwheel Falls – Of course this trip could not be complete without actually completing the hike to this most unusual of waterfalls where we cared more about how high up the water went instead of how far down it dropped! Indeed, we really had to earn it as we wound up hiking over 20 miles (maybe 22 miles from Return Creek, which was our turnaround point), but the rewards were definitely worth it as we really got to experience the Grand Canyon of the Tuolumne River for real!
Travel Itinerary
Day 1: Drive from Los Angeles to Mammoth Lakes
Overnight: Holiday Haus (Mammoth Lakes, California, USA)
This was basically a long travel day after getting off work, and I had to pick up Mom along the way, which extended the drive even more. We didn't arrive at our accommodation until around 1am in the morning.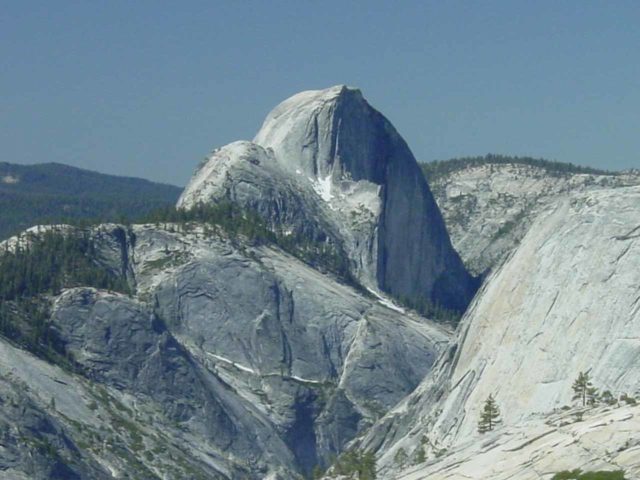 Day 2: Day on the Tioga Road
Overnight: Holiday Haus (Mammoth Lakes, California, USA)
On this day, we got an early start and visited Mono Lake. Then, we went up the Tioga Road entering Yosemite via Tioga Pass seeing some waterfalls along the way. We went as far as the Quaking Aspen Falls before backtracking.
Once we got to Olmstead Point, we then did the hike to Pywiack Cascade before returning to Mammoth but not before seeing Cathedral Lake Falls, Tenaya Lake, and Hot Creek along the way back.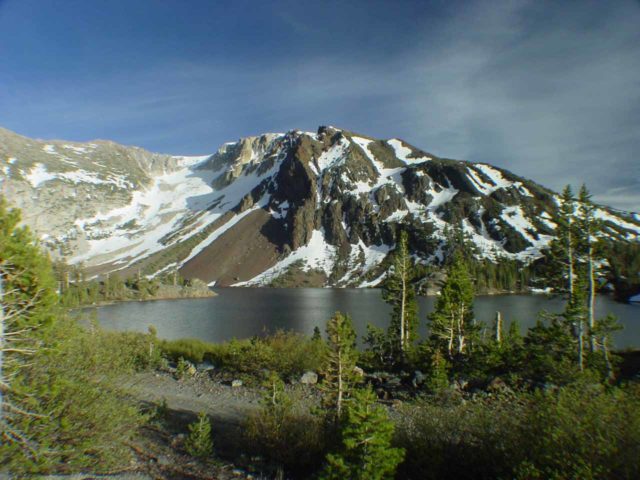 Overnight: Holiday Haus (Mammoth Lakes, California, USA)
This was another day where we got an early pre-dawn start. It was all about day hiking to Waterwheel Falls and back on this day. Along the way, we also saw Tuolumne Falls, White Cascade, Mattie Falls, California Falls, LeConte Falls, and of course the Waterwheel Falls. Also on the way back to Mammoth, we stopped for some more of the Lee Vining Canyon Waterfalls.
Day 4: Drive Home
This day was all about driving home.
Trip Reports
Waterfalls included in this itinerary
Visitor Comments:
Got something you'd like to share or say to keep the conversation going? Feel free to leave a comment below...
No users have replied to the content on this page