This itinerary covered another weekend spent at Yosemite National Park. However, what differentiated this particular visit was that we targeted some of the less-explored parts of the park. This included the backcountry of Hetch Hetchy Valley beyond Wapama Falls as well as the Foresta area.
To save on money, we camped, but as campsites were quickly booking up, we were only able to secure a site in the fairly out-of-the-way (at least as far as Yosemite Valley is concerned) Hogdgon Meadow. That said, this campground turned out to be well situated for both Hetch Hetchy and Foresta so it actually worked in our favor.
Here's a summary of what we accomplished in our limited time…
Trip Highlights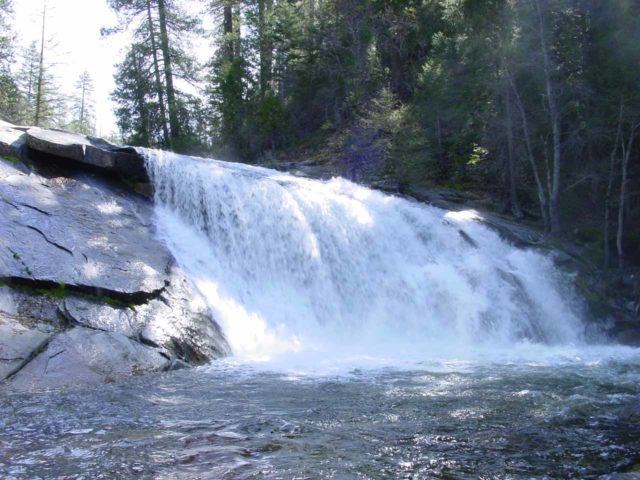 Carlon Falls – This waterfall hike actually started outside the Yosemite National Park boundary, but it does reside inside the reserve. It's quite an unknown waterfall to almost all visitors bound for Yosemite Valley, but if you happen to be in the know and you're on the Evergreen Road en route to Hetch Hetchy, then you might stop by and do this hike to see this slanted waterfall.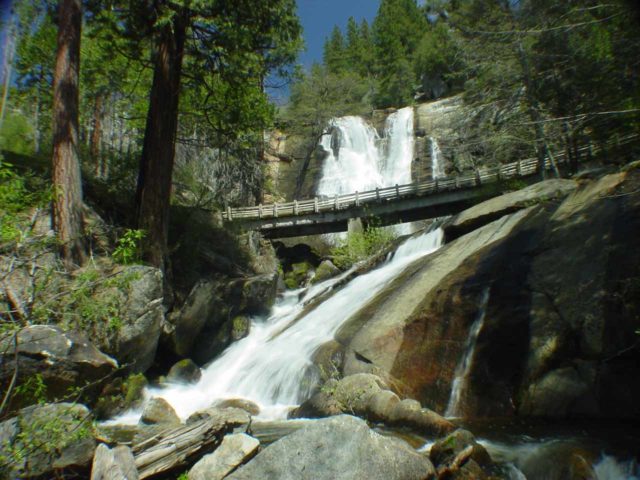 Foresta Falls – This surprising waterfall sat hidden away near the community of Foresta. It's almost guaranteed that the crowds that inundate Yosemite Valley will be non-existent at this waterfall since it's often missed by passerbys making a beeline for the Incomparable Valley. And as you can see from this photo, it's quite impressive in its own right.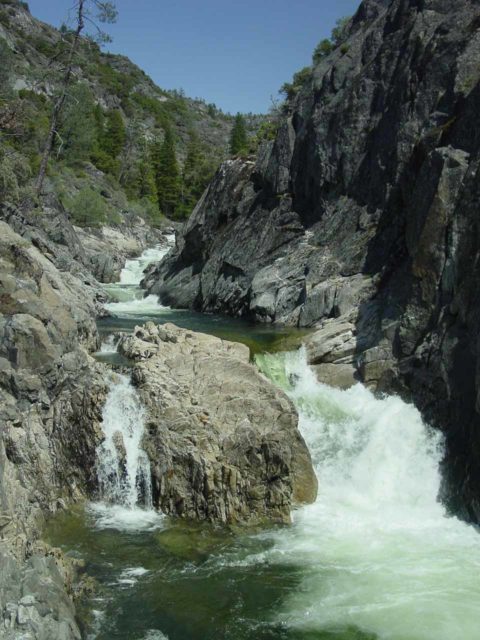 Rancheria Falls – It took a long hike to reach this remote waterfall upstream of the headwaters of the reservoir at Hetch Hetchy, but as a result of the effort put into it, we enjoyed a bonafide backcountry experience without needing to do an overnight backpack. In fact, the experience was so remote and wild that I even witnessed a rattlesnake going across the trail!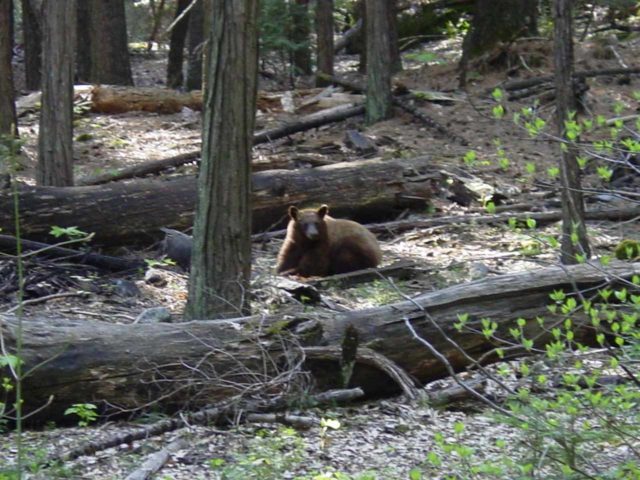 A bear sighting – This trip was probably the one where I had perhaps the best bear sighting that I was able to capture on camera (although it wasn't the sharpest shot). Still, you never know what you might find when you allow Nature to thrive, and that's what the National Parks do to ensure a healthy ecosystem by doing their best to leave it alone.
Travel Itinerary
Overnight: Hogdgon Meadow Campground (Yosemite National Park, California, USA)
This was basically a long driving day. No sightseeing on this day, especially since we didn't get to our camp until almost midnight.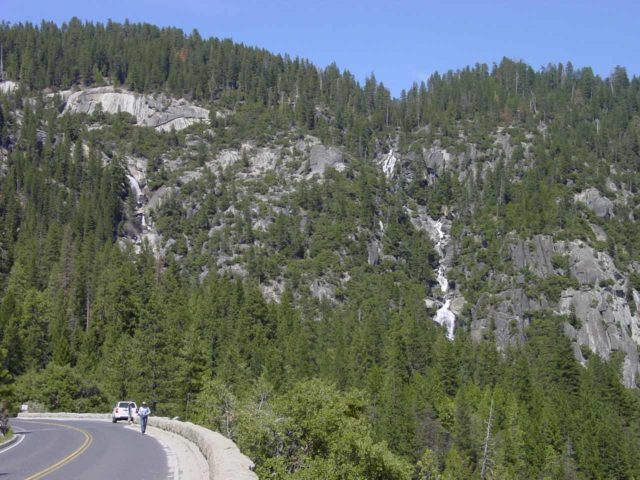 Day 2: Foresta and Yosemite Valley
Overnight: Hogdgon Meadow Campground (Yosemite National Park, California, USA)
On this day, we started by visiting Carlon Falls. Then, we went back to Yosemite Valley to visit the usual obligatory sights like Bridalveil Fall, Widow's Tears, Ribbon Falls, Lehamite Falls, and even a partial view of Snow Creek Falls from the end of the Mirror Lake Trail. On the way into the valley, we also saw Tamarack Creek Falls along with the Upper Cascades.
Towards the end of the day, we visited Foresta Falls.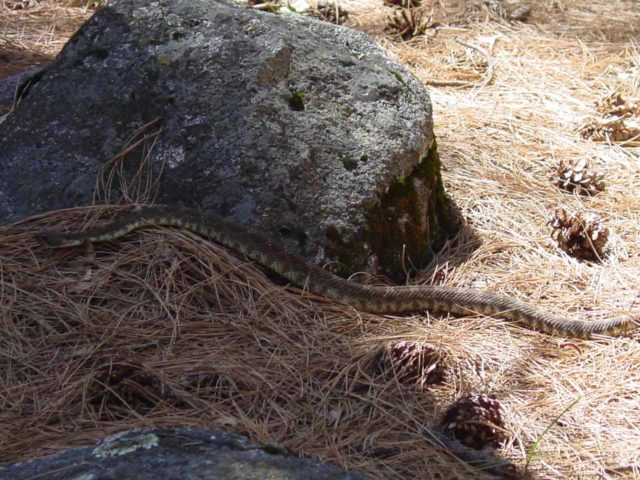 Overnight: Wawona Campground (Yosemite National Park, California, USA)
This day was all about hiking in Hetch Hetchy Valley, where we went as far as we could at Rancheria Falls. Along the way, we saw Tueeulala Fall, some unnamed waterfall, Wapama Falls, and Tilltill Creek Falls.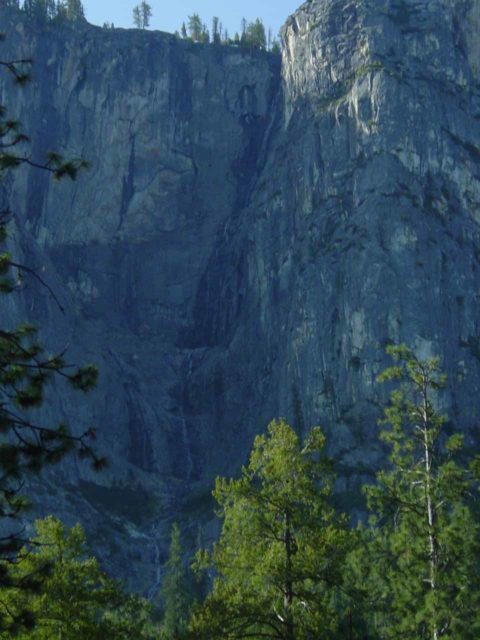 Day 4: Drive Home
After breaking camp, we drove into Yosemite Valley where we made a brief stop to check out Widow's Tears. We also chanced upon a bear. Then, we drove home.
Trip Reports
Waterfalls included in this itinerary
Visitor Comments:
Got something you'd like to share or say to keep the conversation going? Feel free to leave a comment below...
No users have replied to the content on this page