This trip was the very first time that we explored Yosemite National Park with the primary purpose of visiting waterfalls (or waterfalling, if you will). Since I'd imagine we were in the infant stages of our waterfall addiction, it turned out that the timing of this trip couldn't have been better!
Indeed, not only were the major waterfalls pumping at this time of the year, but on our very first ever visit to Hetch Hetchy Valley, we saw a turbulent scene at the foot of Wapama Falls while Tueeulala Fall was flowing well.
The magnitude of the waterfalls from this trip expanded our minds as this wound up being perhaps the catalyst trip that really ramped up our waterfalling passion. In fact, we're already thinking about and planning more waterfalling trips outside of our home state of California.
In any case, this trip was considered a group itinerary trip because our troup consisted of my parents, Julie and I, and a couple of good friends from UCLA. In addition to Yosemite Valley and Hetch Hetchy Valley, we also did the Panorama Trail as a shuttle hike.
Here's a summary of what we accomplished on this trip. Perhaps you can get a sense of why this could very well be the gateway trip that expanded our search for waterfalls beyond our local and familiar haunts…
Trip Highlights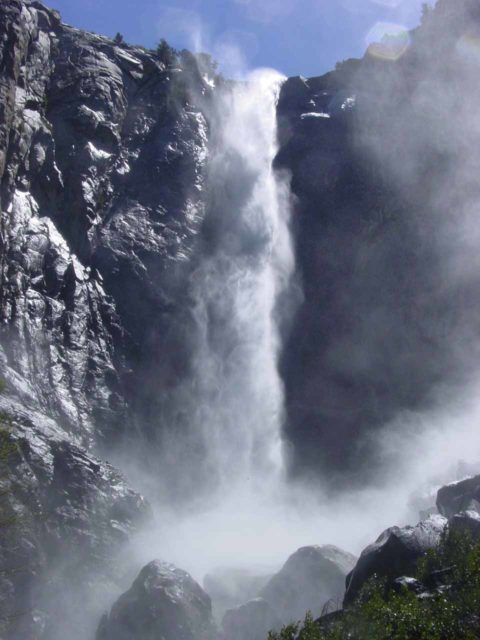 Base of Bridalveil Fall – It was quite a wet and turbulent experience at the base of this giant waterfall when we went. And we quickly learned why this place was called Pohono because it was definitely windy down here as the waterfall seemed to be creating its own weather! Looking across the valley, we also saw the Ribbon Falls as well as El Capitan.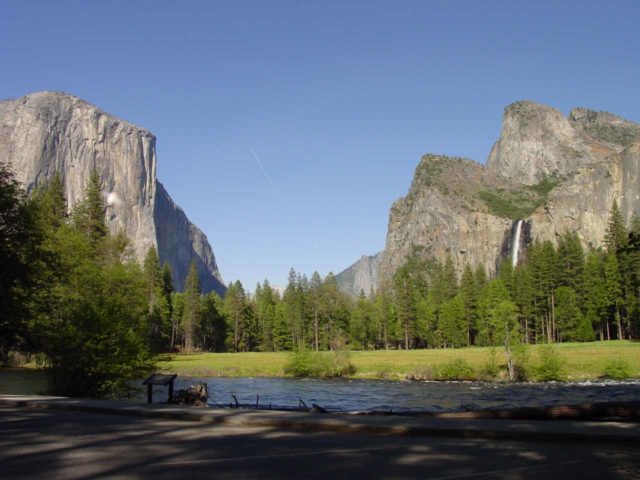 Yosemite Valley – For everyone on this trip, it was an eye-opening experience to see Yosemite Falls pumping while there were other waterfalls going like Sentinel Falls, Ribbon Falls, and of course Bridalveil Fall. Even the granite formations like Cathedral Rocks and Half Dome were captivating. Indeed, it was like we fell in love with this place all over again as we had never seen Yosemite quite like this even though we've been to this park before (but around Labor Day Weekend when most of the waterfalls would be dry).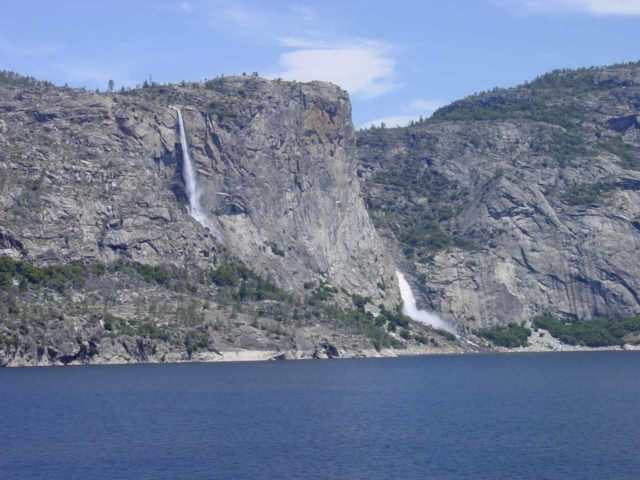 Hetch Hetchy Valley – This had to have been the biggest thrill of this trip as we not only saw both Tueeulala Fall and Wapama Falls pumping real hard, but there was flooding at the foot of Wapama Falls which made for one of the wettest and potentially dangerous situations as parts of the creek actually went OVER the trails and footbridges. Yet on a hot Summer-like day like the day we visited, all that soaking wetness wasn't such a bad thing. This was the first time we had ever visited this twin of Yosemite Valley, and I have a feeling it won't be the last.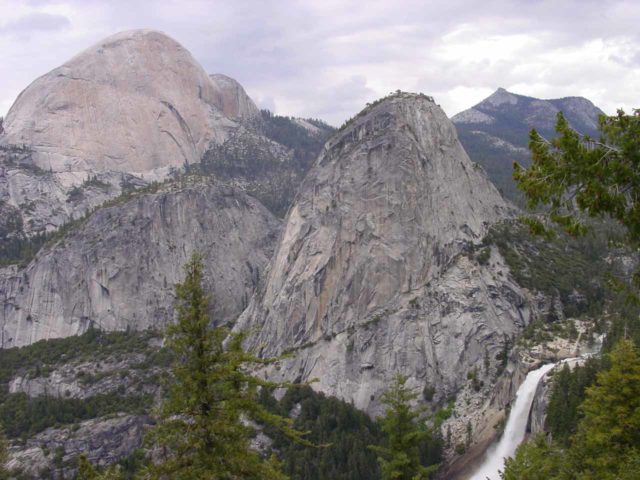 The Panorama Trail – It took a bit of logistics to set up this hike as we had to deposit one of our two vehicles at the end of this trail while driving the remaining vehicle to Glacier Point to start the hike. However, once we got onto this 8.5-mile one-way mostly downhill hike, it seemed like we had gotten the best of this side of Yosemite National Park all in a single hike as we started with the vistas of Glacier Point, then went down to Illilouette Fall (with a deer sighting), then climbed up towards the Panorama Cliffs, before descending the Mist Trail to experience both Nevada Fall and Vernal Fall along the way.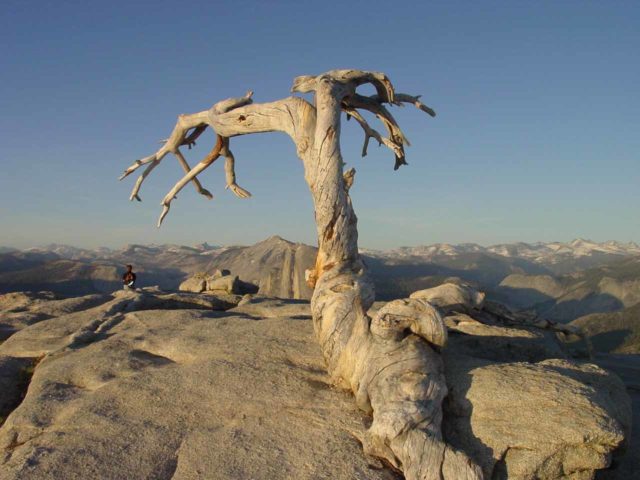 Sentinel Dome – We had never been up this dome before, but the once we finally did it, we witnessed the attractive lone Jeffrey Pine Tree while also getting full views of Yosemite Falls. It seemed like sunset was a magical time to be up here on a clear day, which was exactly how we experienced this spot.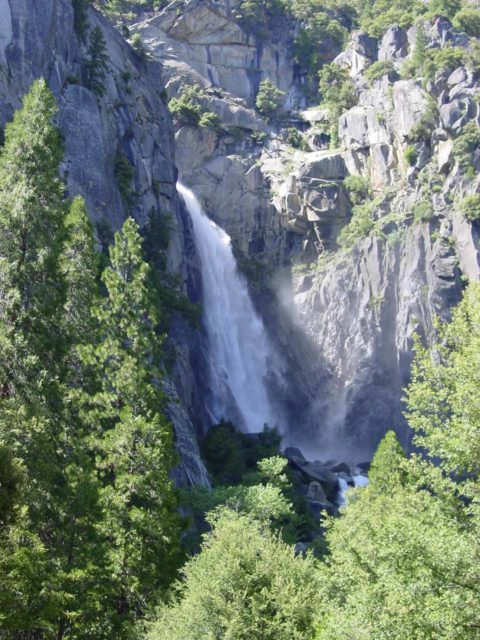 Cascade Falls and Wildcat Falls – In my naive days, I used to think that this waterfall was the Yosemite Falls! That kind of tells you how impressive this waterfall was even though it has got nothing on the real deal. Not only that, but we also did a short walk to the base of Wildcat Falls, which really felt like a private waterfall in a high traffic area because I have a feeling not many people even know this one exists!
Travel Itinerary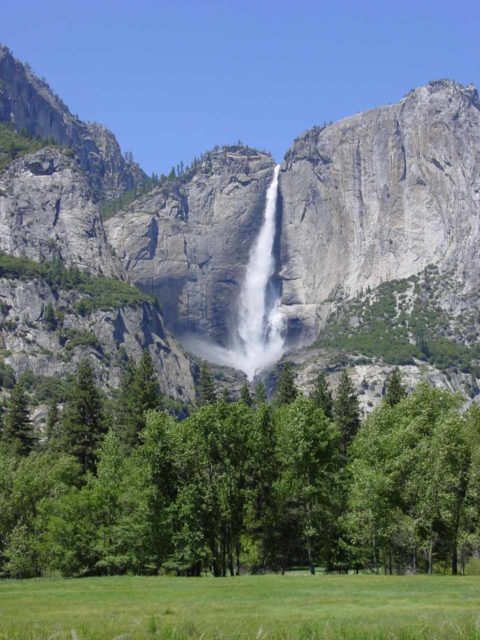 Overnight: Yosemite West Condos (Yosemite West, California, USA)
After getting an early start, we arrived in Yosemite Valley by around the early afternoon. We wound up doing the entire Southside Drive and Northside Drive loop before settling in the for the day. Among the sights from this day were Bridalveil Fall, Ribbon Falls, Sentinel Falls, Yosemite Falls, Cascade Falls, Wildcat Falls, Valley View, Tunnel View, and a hike to the top of Sentinel Dome.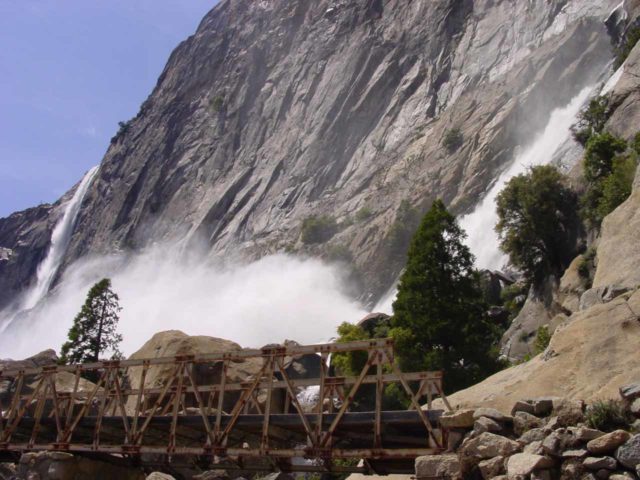 Day 2: Yosemite Valley and Hetch Hetchy
Overnight: Yosemite West Condos (Yosemite West, California, USA)
We started off this day visiting Yosemite Valley where we did a hike around Cooks Meadow before reaching the base of Yosemite Falls. We also checked out the Cathedral Rocks. In the afternoon, we were in Hetch Hetchy Valley where we did the hike out to Wapama Falls as well as Tueeulala Fall and other waterfalls of Hetch Hetchy in a very wet and thrilling day hike. On the way back to Yosemite West, we made a stop for a distant view of the Merced River Canyon and Bridalveil Fall while also checking out the Upper Cascades.
At night time, we drove one of the cars to the Curry Village area so we could set up the endpoint of our anticipated shuttle hike on the Panorama Trail tomorrow.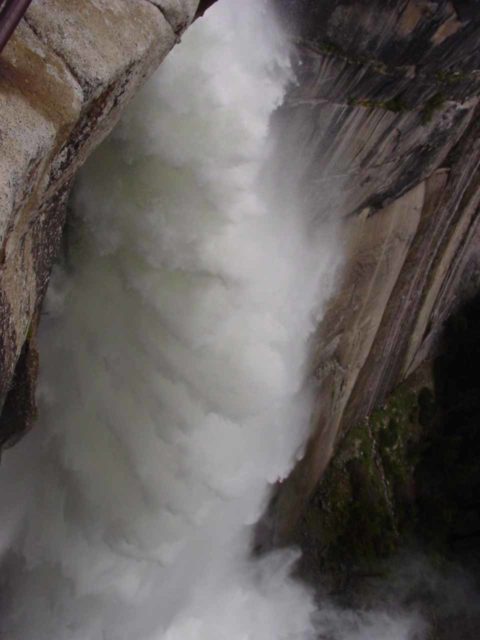 Day 3: Panorama Trail
Overnight: Yosemite West Condos (Yosemite West, California, USA)
This day was all about doing the Panorama Trail. We were at Glacier Point at sunrise, then we did the 8.5-mile one-way shuttle hike taking in Illilouette Fall, the Panorama Cliffs, the backside of Half Dome, then going down the Mist Trail with Nevada Fall and Vernal Fall. We ended the day back at Glacier Point to recover the vehicle while also enjoying late afternoon views including Yosemite Falls.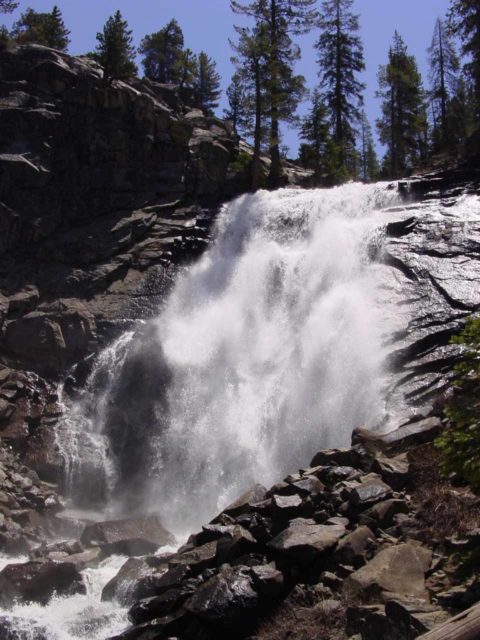 Day 4: Drive Home
This was a driving day to go home. However, we did do a bit of an extended detour to Rancheria Falls by the Huntington Lakes along the way.
Trip Reports
Waterfalls included in this itinerary
Visitor Comments:
Got something you'd like to share or say to keep the conversation going? Feel free to leave a comment below...
No users have replied to the content on this page