About Gaping Gill
---
Hiking Distance:
6 miles round trip
Suggested Time:
2.5-3 hours (hike); 5 hours (incl. winch)
---
Date first visited:
2014-08-17
Date last visited:
2014-08-17
---
Waterfall Latitude:
54.14939
Waterfall Longitude:
-2.38262
---
The Gaping Gill (I've also seen it referred to as Gaping Ghyll) was the name of a large and well known cavern or pothole (depends on how you look at it) deep in the moors at the boundary of the Yorkshire Dales National Park. Typically, the name pertains to the cavern, but I've noticed in the literature that it also pertains to the waterfalls (I counted three of them) within the cavern. And so I'll also adopt that convention since it was the waterfalls that drew me to this landmark in the first place though this cave was more typically known to caving enthusiasts. And I'd have to say that of all the waterfall experiences that I managed to have undergone in our travels (let alone in the United Kingdom), this had to have been one of the most memorable (if not the most memorable) adventures I had ever been on.
The reason why this was such a memorable adventure (besides the lure of finding Britain's highest unbroken waterfalls) was the unique experience of having to winch some 365ft into such a dark and forebidding cave as well as the uncertainty of even being successful on such an excursion given that winch meets only happen on the pair of weeks of bank holidays each year (May and August) weather permitting as well as the amount of hiking and preparation required to even get here. And all that trouble was totally forgotten the moment my eyes adjusted to the low light conditions while my ears were literally flooded with the echoing sounds of crashing water as they reverberated throughout the large chamber.
While Julie and I had been to
Ruby Falls
as well as the
Dan-yr-Ogof Showcaves
, where a lot of artificial things (like colorful lighting, altered or widened pathways, etc.) were done to enhance the visitor experience or increase the accessibility to a wider general public, I felt Gaping Gill was about as raw an experience as one could get as it didn't have such things that would have further deviated from Nature than it already had to be just to even enable visitation to non-hardcore cavers or potholers. I'm sure it's a fine balance between cave accessibility and altering the Natural environment (they had to divert one stream called Fell Beck so the winch wouldn't be even more dangerous), and it's for this reason that I'm apt to give Gaping Gill the benefit of the doubt in terms of scenic rating even if a diesel-powered winch is needed to drop into the forbidding pothole with just a minimum amount of LED lights in the cave to enable taking photos with typically a 20- to 30-second exposure (I was very glad that I had brought my tripod along on this adventure).
So what does it take to partake in this very unique experience? Allow me to describe the adventure while revealing some of the detailed logistics along the way.
The adventure began from the National Park Centre in the village of Clapham (see directions below). I then hiked for about 10 minutes through the village past a church, then past the manmade Clapham Falls before entering the Ingleborough Estate Trail, where there was a self-help ticket dispensing machine (yep, you're supposed to pay 65 pence per adult, 35 pence per child). Julie and Tahia slept in at the apartment in Kendal since I knew there'd be no way our three-year-old could ever do this excursion given the amount of exertion and safety concerns.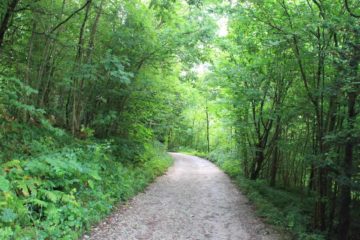 Past the ticket machine, the trail then started climbing as it meandered into a small forest where there was also a manmade lake flanking the trail. Around 20 minutes from the ticket machine, I noticed some stone building with a small cross on it. I wasn't sure what it was for, but it seemed to provide some shelter from the rain momentarily as it had started getting wet when I got there. Another five minutes of hiking later, I'd end up on the other side of the Ingleborough Estate Trail where I went past one of those swing fences (keeping livestock from getting through), then the scenery opened up into sheep farming pastures as the tree cover ended. The trail continued climbing, but the uphill was gradual along this stretch.
About another five minutes later, I then saw the entrance to the Ingleborough Cave (self-proclaimed to be "the best showcave in Britain"). I didn't have time to go into this cave so I can't comment on what's in there. Anyways, once I got past the cave entrance, I crossed through a handful of more stiles or sheep fences while sharing the trail with sheep, then the trail resumed its steeper climb as it eventually sandwiched into the head of a small gorge. At the very head of the gorge, the trail steeply climbed up past the surrounding cliffs before entering into a breezier and more open expanse of moors as the trail continued to climb even further and deeper into these moors.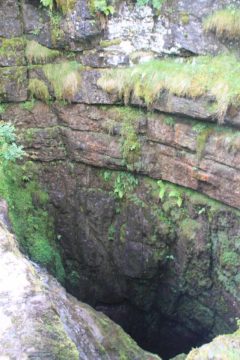 The footing was generally rocky and conspired to turn my ankle throughout the hike, but it was especially rockier and muddier in the moors as the trail skirted a long stretch of walls designed to keep sheep confined to an area. After another 15 minutes of hiking in the moors, I then crossed another stile before the trail became a bit more faint amongst the combination of moorish grass and rocks. Eventually, I'd see a series of tents up ahead that I knew came from the Craven Pothole Club running the winch meet for the Gaping Gill during my mid-August visit. After finally showing up to the registration area (some 90 minutes after I had set out on this hike), I paid my 15 pounds in cash, then got a numbered wrist strap essentially telling me when I should head down to the queue for the winch itself.
It would end up being about a half-hour wait for me (since I had shown up about 25 minutes after the first winch happened at 8am). When it was finally my turn to get on the seat, I sat in prepared as I was wearing a hard hat which they provide, while I was donning two layers of rain ponchos making sure my camera

and tripod

were within the waterproof gear. And under all that, I was wearing a jacket knowing full well that it would be cold and wet in the Gaping Gill. I was then lowered by winch into the darkness of the cave. The cave walls seemed to be very close to my body during my descent, which was why they told me to stay still and keep my legs tucked beneath the chair. I'm sure someone with a Go Pro headcam could probably best convey what it's like to descend on this winch than what I'm trying to describe here. Nevertheless, after about a minute on the winch, I was then within the swirling mist from the three waterfalls spilling into the Gaping Gill.
Upon landing, staffers in the cave itself then guided me immediately to a waiting area where I would wait for a few more participants before we'd briefly tour the chamber. Mist was everywhere, and it became clear why waterproofs and a jacket was necessary, especially given the amount of waiting in the mist. When we finally got to our short tour of the chamber, we walked to a darker side of the cave very close to a pair of the waterfalls. I was able to take tripod photos from here, but the falls were too close to really capture them without being cut off or totally filling in the frame. Indeed, these waterfalls were that tall!
Then, we were guided to a more spacious and drier part of the cave still within view of the three waterfalls of Gaping Gill. It was from this spot that we could take photos and explore at leisure for as long as we'd like. Naturally, I took my time trying to document everything I could while soaking in this most unique of experiences. When we've had our fill, we can then approach one of the staffers who'd then direct us to queue up within the misty torrent just a few paces from the winch path. Anyways, it was from this larger drier spot that I took the photo you see at the top of this page. It typically required about 30″ of exposure for enough lighting to fill into the photo using ISO400.
In the end, I probably spent a little over an hour in the cave before I was winched back up to the top. Then, it was pretty much an all-downhill hike that took me about 75 minutes to get all the way back to my parked car in Clapham. All in all, the entire excursion (including all the waiting and photo-taking) took me about 4 hours and 45 minutes (nearly 3 hours were spent on the hike itself). This time commitment could easily grow if you happened to be here when the queue contained more people as only one person at a time can be winched in either direction.
For more information concerning the exact prices, dates, times, terms and conditions, and other logistics, please see the Craven Pothole Club (who runs the winch on the August Bank Holiday period) and the Bradford Pothole Club (who runs the winch on the Spring Bank Holiday period in late May).
The Gaping Gill excursion begins from the village of Clapham. I managed to get there from Kendal so I'll describe my driving route from there.
Heading south from Kendal onto the A6 motorway, I followed this high-speed throughfare for about 6 miles as it passed the M6 interchanges then became the A65 road. Next, I continued on the A65 for about 16 miles along a narrower two-lane highway with limited opportunities to pass (this stretch is where most of the traffic tends to occur).
I then turned left at a signpost directing me towards Clapham along the B6480 road. After about 0.3 miles, I then turned left after crossing a bridge over the River Wenning, and drove about 100 yards to the National Park Car Park, where there was a pay and display area (I believe it was 2.5 pounds for up to 2 hours or 4.2 pounds for over two hours). Fortunately, I had found street parking where I noticed others were doing the same, and that appeared to avoid being subject to the pay and display fees.
From that point, I got out of the car and walked towards the north end of the village (going in the upstream direction) to approach the church, Clapham Falls, and the Ingleborough Estate Trail entrance.
This drive between Kendal and Clapham took me about 35 minutes in the morning when there was less traffic, but it took me 45 minutes to return when there were many more vehicles on the A65.
As for some geographical context, Kendal was 87 miles (over 2 hours drive) west of York, 73 miles (90 minutes drive) north of Manchester, 236 miles (4.5 hours drive) north of Bath, and 271 miles (over 5 hours drive or 3-4 hours by train) northwest of London.
Find A Place To Stay
Related Top 10 Lists
Trip Planning Resources
Nearby Accommodations
Featured Images and Nearby Attractions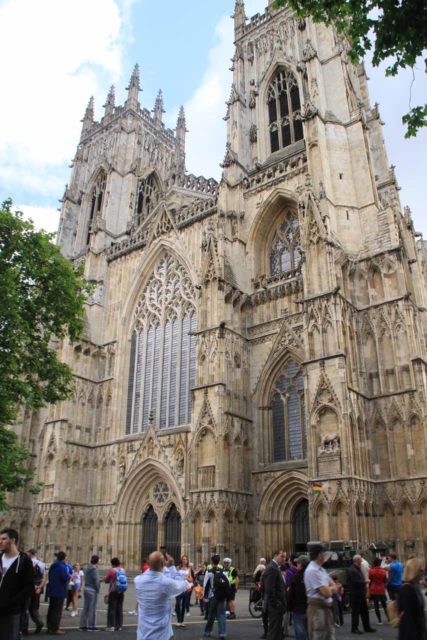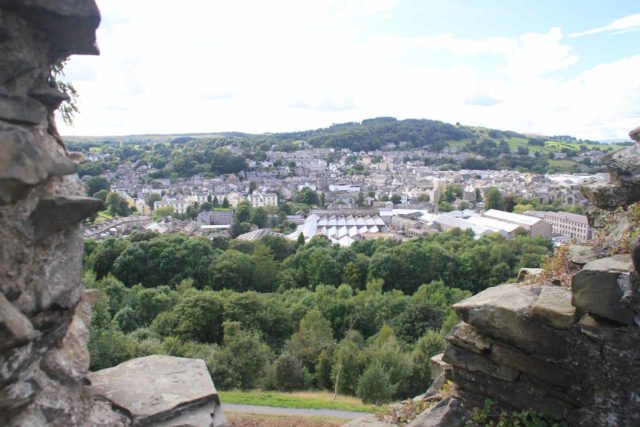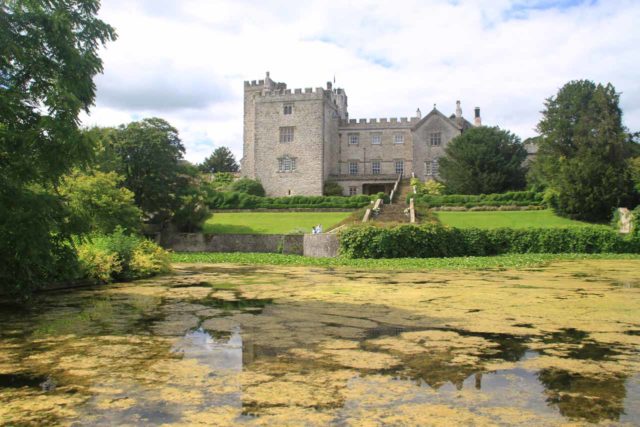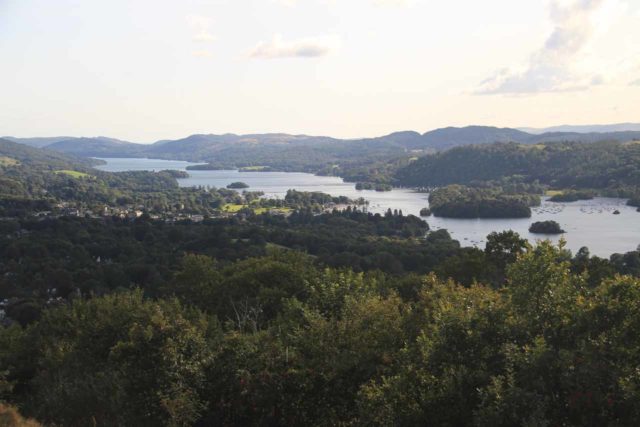 Tagged with:
ingleborough, clapham, yorkshire dales, national park, north yorkshire, england, uk, united kingdom, waterfall, underground waterfall, cave, winch, fell beck, clapham falls
Visitor Comments:
Got something you'd like to share or say to keep the conversation going? Feel free to leave a comment below...
No users have replied to the content on this page
Visitor Reviews of this Waterfall:
If you have a waterfall story or write-up that you'd like to share, feel free to click the button below and fill out the form...
No users have submitted a write-up/review of this waterfall