About Aber Falls (Rhaeadr Fawr)
---
Hiking Distance:
3.5 miles round trip (to both falls)
Suggested Time:
90 minutes (to both falls)
---
Date first visited:
2014-09-01
Date last visited:
2014-09-01
---
Waterfall Latitude:
53.21066
Waterfall Longitude:
-3.99551
---
Aber Falls (Rhaeadr Fawr in Welsh) for some reason took me by surprise with its size when I finally had a chance to visit it in person. Based on my pre-trip research, I had mistakenly thought I was pursuing some modestly-sized waterfall that happened to be worth visiting as I was in the vicinity of Conwy, where Abergwyngregyn was a short distance west of there. Perhaps the photos in the literature left me with the impression that the falls was smaller than it turned out to be. Even the literature claimed that the Afon Goch (Red River?) was said to drop about 120ft (37m) when in reality, it seemed to be taller than that. In any case, my preconception of this waterfall turned out to be quite far from whatever it was I was imagining. Plus, the impressive mountains and cliffs surrounding the falls as they all towered over the neighboring trees further impressed upon me that this was indeed an impressive waterfall. So, I ended up spending quite a bit more time here than I was anticipating just trying to take it all in!
Nonetheless, perhaps I should have anticipated the magnitude the Aber Falls once I figured out the meaning behind its Welsh name, Rhaeadr Fawr, which would be pronounced "HRHYE-uh-dur VAHW-ur". We knew the word rhaeadr meant "waterfall". However, according to my Welsh dictionary, the word fawr meant "not much", which didn't seem to make sense. Then, when I looked further on in the dictionary, I saw that the word mawr meant "big", and that the Welsh language was prone to mutations where the initial letter of some words could change depending on a myriad of factors including context. So with the mutation, I believe the Welsh name of Aber Falls would translate to mean "big waterfall". And if this translation is correct, it would explain why I shouldn't have been so surprised in the first place!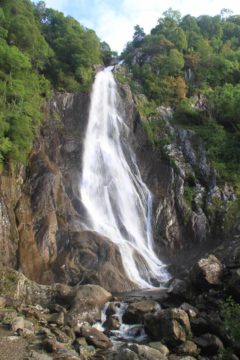 It also turned out that there was another companion waterfall on the hike to Aber Falls. This other waterfall was called Rhaeadr Fach [pronounced "HRHYE-uh-dur VAHKH"] in Welsh. It actually seemed taller than Aber Falls, but it had much thinner flow. So based on what I saw combined with my limited knowledge of the Welsh language, I could see that
fach
could very well be a mutation of the word
bach
meaning "small". Thus, Rhaeadr Fach could very well mean the small waterfall even though it really wasn't a slouch in its own right.
In any case, the overall hike I took to get to the foot of both waterfalls was roughly 3.5 miles total, where it was a little over 1.25 miles to get from the nearest car park (see directions below) to Aber Falls. Then, it was an additional 0.5 miles to get from Aber Falls to Rhaeadr Fach. I ended up spending roughly 2 hours for the entire hike, but I really didn't have much choice to linger longer because I had gotten a late start, and the authorities would close the gate leading to the upper car park by 7pm. I definitely didn't want to be locked in because I didn't get back in time!
Although I could have walked up from the much more accessible lower car park (which didn't have the threat of a gate to lock me in if I didn't make it out in time), I ended up deciding to save the extra 0.5 miles of round trip hiking by starting from the upper car park anyways. So from there, I followed a well-signed path that took me across a creek, then ascended into some sheep pastures as I veered right at the first junction past the bridge, then rejoined the main trail at the next junction. From there, I was on a very wide path that looked like local farm vehicles could drive it. Plus, there happened to be many sheep around as apparently I had shown up at a time when sheep herders were rounding them up.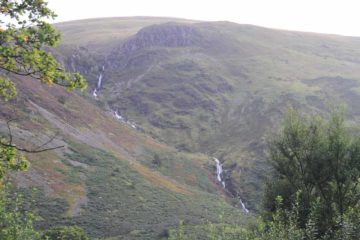 A short distance past what turned out to be a visitor center and exhibit, I then encountered another signposted junction. The left branch was very narrow and led steeply uphill into a forest, which was labeled as the "rough" path. I decided to stay on the right branch, which remained on the wide open but still ascending road through more sheep pastures. A few minutes past the last of the sheep fences that I would encounter on this stretch, I started to notice a very tall but thin waterfall way in the distance towards my right. This waterfall turned out to be Rhaeadr Fach. Continuing on a few minutes more, I would then start to see Aber Falls in the distance towering above the trees before me.
The terrain remained a mix of sheep pastures along with woods. After passing by what appeared to be a yard with some horses, I'd ultimately get to the base of Aber Falls after about an hour since I had gotten started on the hike. I noticed that the closer to the falls I had gotten, the smaller it started to appear. This was because its uppermost tiers started to be hidden by cliffs, and the lower parts of the drop started to be covered by the trees before me. Continuing past the next junction (where the right branch crossed a bridge over Afon Goch, I then was past the trees and right up to the base of the falls where I got photos very similar to what was already in the literature (making the falls appear smaller than they really were). Based on these observations, I started to wonder whether the 120ft drop only counted this main tier as it seemed to be discounting the rest of the falls.
In any case, I was able to get to the other side of the river via the path I didn't take earlier and check out the impressive Aber Falls from its base on the other side as well. Then, when I had my fill of Aber Falls, I continued past a gate onto what seemed to be a much narrower, rockier, muddier, and more overgrown trail. It was pretty clear to me that this section of the track was managed by someone different than the path to Aber Falls given how dramatically different the trail conditions were. Still, roughly less than 10 minutes later, I was finally at the footbridge crossing the smaller stream at the base of Rhaeadr Fach. Just like with Rhaeadr Fawr, Rhaeadr Fach looked a bit smaller than when I saw it earlier while in the sheep pastures. But it was still impressive as I could see birds circling the cliffs surrounding the top of the falls attesting to how high up those birds were flying, which also indicated that Rhaeadr Fach was indeed a tall cascade.
Looking downhill from where I was standing, I could see the expanse of woodland scenery covering much of the Aber Valley around me. Way in the distance, I could catch glimpses of the faint Irish Sea between the mountains. So once I had my fill of Rhaeadr Fach, this was my turnaround point so I would head back the way I came, which took me about 40 minutes as it was a mostly downhill walk. And for the record, I did make it back to the car park in time (there was actually another car parked there later than me, apparently) so I wouldn't be locked in and stranded here.
We stayed at Conwy so we'll describe our driving route from there. Leaving Conwy, I went through the town center towards its north end, then I continued going northwest on Bangor Road (A547). After a little over a mile, I got onto the A55 motorway and followed it for roughly 8 miles west to the signposted exit for Abergwyngregyn. Once I was off the motorway, I continued to go straight at a four-way intersection then onto a narrow road that would take me about 0.7 miles to the Lower Car Park, which was owned by the National Park Authority with a pay and display charge of 2 pounds for the day. Technically, I could have started from here, and the overall hike would only be roughly 0.5 miles longer round trip than what I ended up doing.
However, I decided to keep going past the bridge, then turned right at the next junction to continue the last 0.2 miles to the Upper Car Park, which was owned by the Forestry Commission. Again, there was the same pay and display car park charge of 2 pounds as well. This car park had picnic tables and a toilet. Overall, this drive took me about 15 minutes.
For some more context, Conwy was 27 miles (about 45 minutes drive) northeast of Caernarfon, 55 miles (over an hour drive) west of Liverpool, 83 miles (2.5 hours drive) north of Aberystwyth, 192 miles (4 hours drive) north of Cardiff, and 259 miles (4.5 hours drive) northwest of London.
Find A Place To Stay
Related Top 10 Lists
Trip Planning Resources
Nearby Accommodations
Featured Images and Nearby Attractions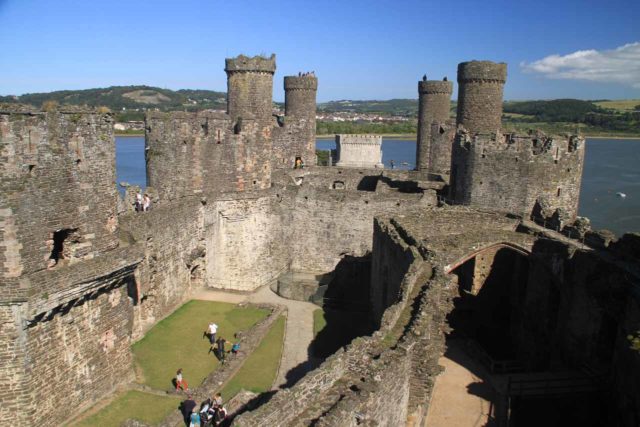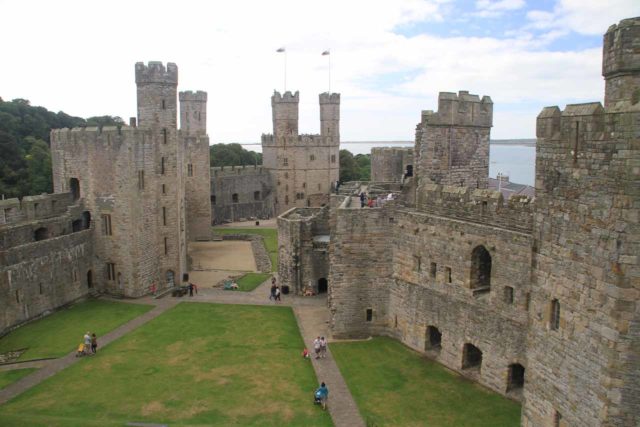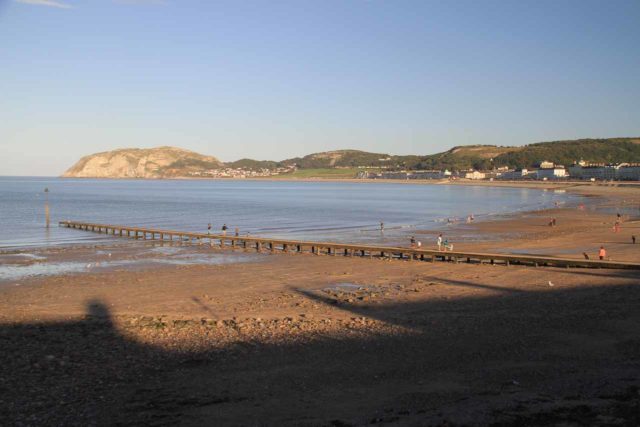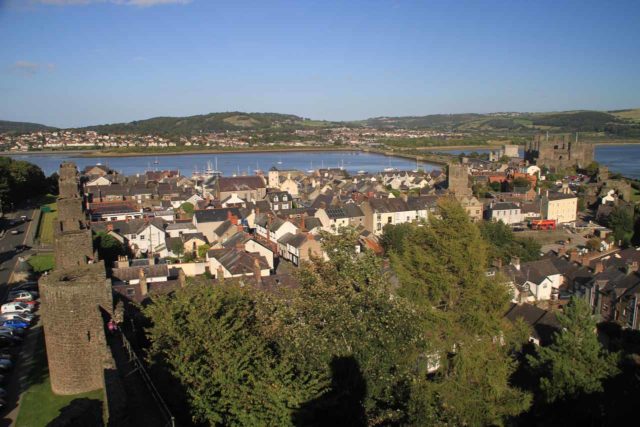 Tagged with:
abergwyngregyn, snowdonia, snowdon, national park, conwy, gwynedd, rhaeadr fawr, wales, uk, united kingdom, waterfall, rhaeadr fach, goch
Visitor Comments:
Got something you'd like to share or say to keep the conversation going? Feel free to leave a comment below...
No users have replied to the content on this page
Visitor Reviews of this Waterfall:
If you have a waterfall story or write-up that you'd like to share, feel free to click the button below and fill out the form...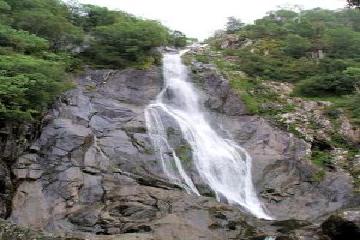 Aber Falls (North Wales UK)
October 14, 2012 5:55 pm
-
It is approximately a 3mile round walk to Aber Falls (Rhaeadr Fawr in Welsh). The path which leads up to the head of the Aber Valley is well maintained and not difficult. On the way there are panels and a small exhibition explaining the ecology and history of the valley which has been inhabited since… ...Read More