This itinerary covered our very first time visiting Tahiti (more formally known as French Polynesia). With the effects of 9/11 still being felt as far as Americans traveling abroad, Julie seized the opportunity to go for this trip for what turned out to be a very reasonable cost in the peak Dry Season.
While this trip was mostly reliant on tour operator arrangements, we did manage to go out on a couple of adventures on our own with self-drives on Moorea and Bora Bora Islands or even a little bit of an adventure taking the public transport in Tahiti Island.
So here's a brief summary of what we managed to do on this trip…
Trip Highlights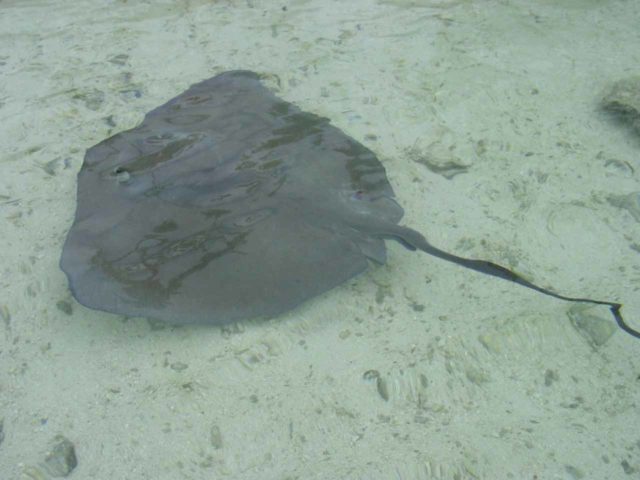 Moorea Maco Lagoon Tour – This was a little tour where a boat took us along the east shores of Moorea Island towards a motu (islet). Along the way, we saw thin waterfalls coming down over the Afareaitu Village. But once we got to the motu, it was pretty much the Robinson Crusoe experience with a bit of luxury as we had fresh caught and cooked lunch with local fruits as well as plenty of time to enjoy just lounging around on the motu itself. We also got to feed and pet sting rays (stingers were removed; though I wonder if this was an ethical way to interact with the local wildlife). Nonetheless, it was as relaxing a day as it could be, and we savored it.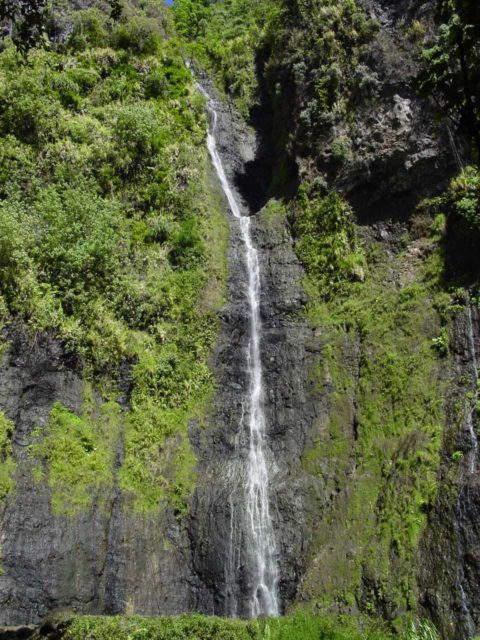 Faarumai Waterfalls and Arohoho Blowhole – The Vaimahutu Falls was the most impressive of the Faarumai Waterfalls we saw (and possibly the most impressive we saw this entire trip). We did an adventure to get here by taking the ferry and public transport from Moorea Island, but that also allowed us to check out the impressive Arohoho Blowhole as well as the black sand beach nearby. Unfortunately, we didn't get to see the other two waterfalls due to a trail closure, but we were definitely keen on seeing it on our next trip whenever that may be.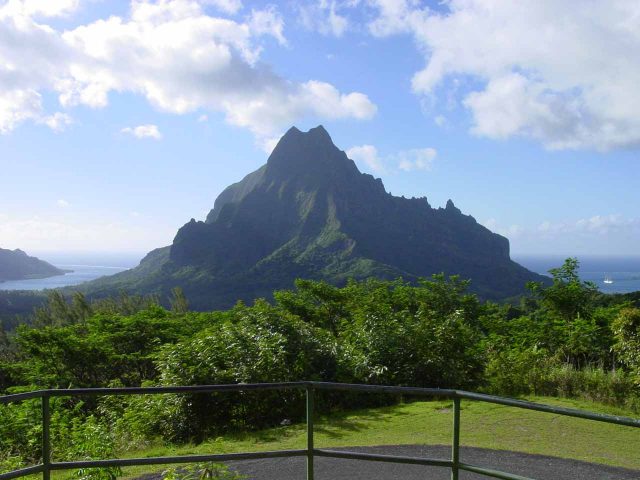 Circle Island self-drive of Moorea Island – One of the most fulfilling experiences we had while on Moorea Island was being able to self-drive the island. Our rental was for 24 hours so that let us check out things like the Belvedere as well as the quieter southern part of the island. Plus, we had a magical dinner at Le Bateau at La Linareva, which was a fine dining experience on a boat on the quiet side of the island that was only possible for us by self-driving.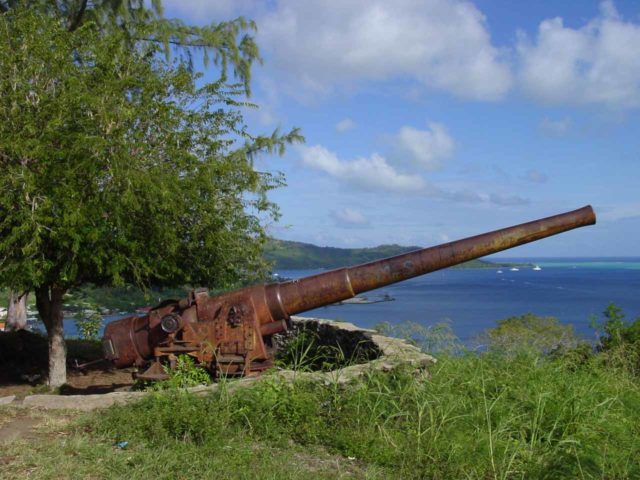 Going around Bora Bora Island – We managed to do this multiple ways like by self-driving and by 4wd interior island tour. The island was even small enough to just ride a bicycle and spend the better part of the day to go around the island at leisure. The benefit of doing the 4wd tour was to be able to go up to higher elevations and look down at the colorful lagoon around us. Regardless of which method that's done, the idea is to experience the visual splendor of this island, which is so captivating that people come here to honeymoon or celebrate anniversaries.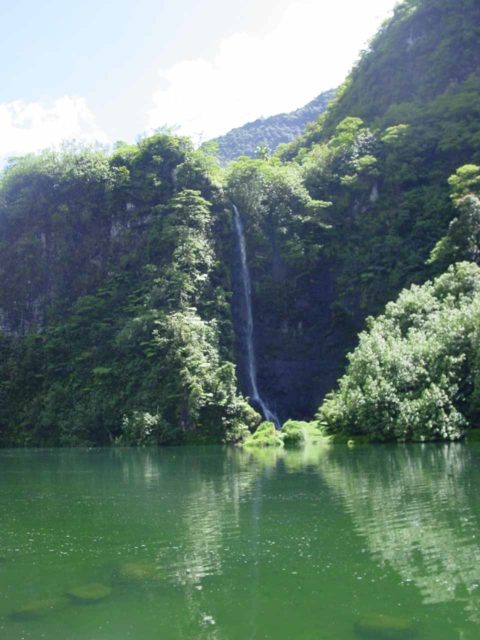 Papenoo Valley Tour – This full day tour took in three named waterfalls, a scenic valley, a mysterious lake with rare eels, and a few swimming holes as well as a delicious and satisfying lunch. Even though the ride was bumpy (it was a 4wd tour after all), there never seemed to be a dull moment on this tour. Indeed, this was the last excursion we did on this trip, and it was a nice send-off to end off our first trip to paradise.
Travel Itinerary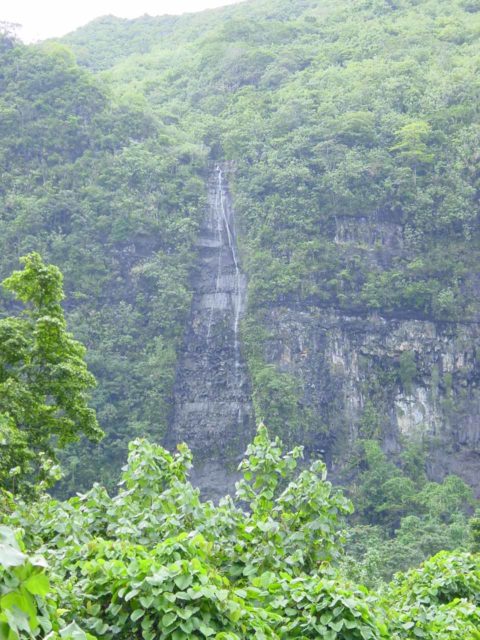 Overnight: Sofitel Ia Ora (Maharepa, Moorea Island, Tahiti)
This was basically a pair of travel days starting with a red-eye flight from LAX to Papeete, then we caught a connecting flight to Moorea Island. Once we checked in, we then took a half-day 4×4 circle island tour that took in a low-flowing Putoa Falls.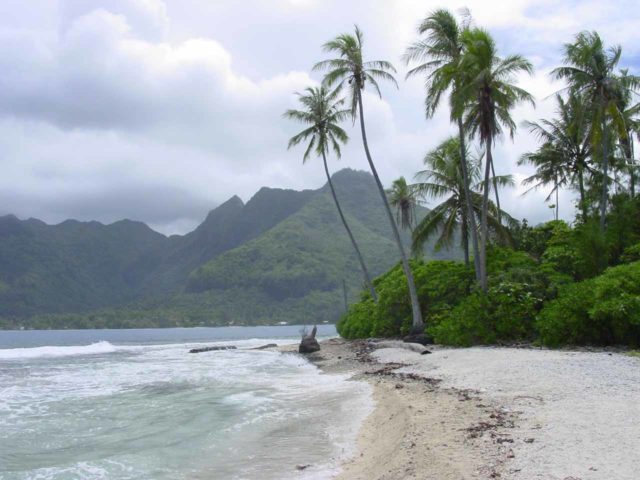 Day 3: Maco Lagoon Tour to Motu Ahi
Overnight: Sofitel Ia Ora (Maharepa, Moorea Island, Tahiti)
This was basically a day dominated by the nearly full-day Maco Lagoon Tour, which transported us from our accommodation to the Motu Ahi along the eastern shores of Moorea Island. Along the way, we saw the "woman looking up at the sky" mountain as well as thin flowing waterfalls over Afareaitu. Then, we relaxed on Motu Ahi for most of the remainder of the day while also playing with the sting rays at the lagoonarium.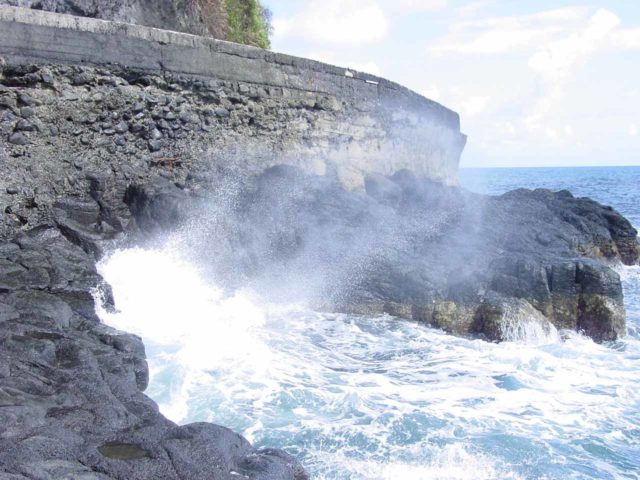 Day 4: Public Transport on Tahiti Island and self-driving Moorea Island
Overnight: Sofitel Ia Ora (Maharepa, Moorea Island, Tahiti)
We started this day following some Lonely Planet advice about catching local transport to the ferry dock on Moorea Island (we wound up taking a taxi), then we took a ferry back to Tahiti Island, where we then caught a bus towards Faarumai. Once we got off, we then walked to both the Vaimahutu Falls and the Arohoho Blowhole before catching the bus ride back to Papeete and the subsequent ferry ride back to Moorea Island.
We then taxied back to our accommodation, where we then rented a car for 24 hours. That allowed us to do our own circle island self-drive of Moorea Island, which was pretty cool, especially since the weather was clearing up. Then, we drove to Le Bateau at night for a magical dinner on a boat on the quieter side of Moorea.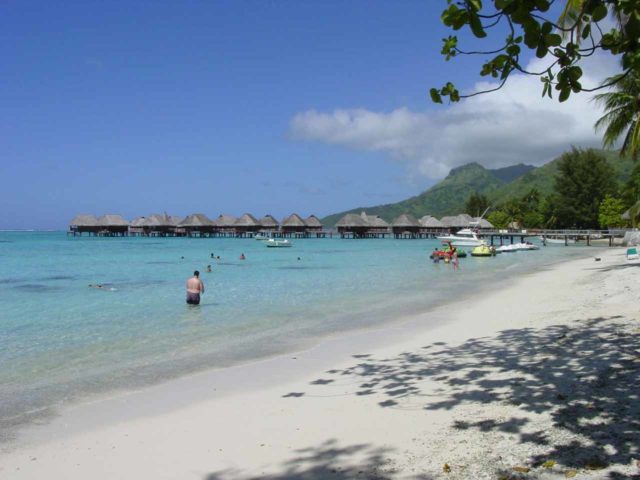 Day 5: Fly from Moorea Island to Bora Bora Island
Overnight: Sofitel Marara (Nunue, Bora Bora Island, Tahiti)
In the morning, we returned the rental car, then we transported to the airport so we could fly to Bora Bora. Next, we caught a transport to our accommodation where we then had the rest of the afternoon to explore the area around our resort as well as a convenience store run to stock up on cheaper foodstuffs to save up for dinner.
[expand title="MORE" swaptitle="LESS" trigpos="below"]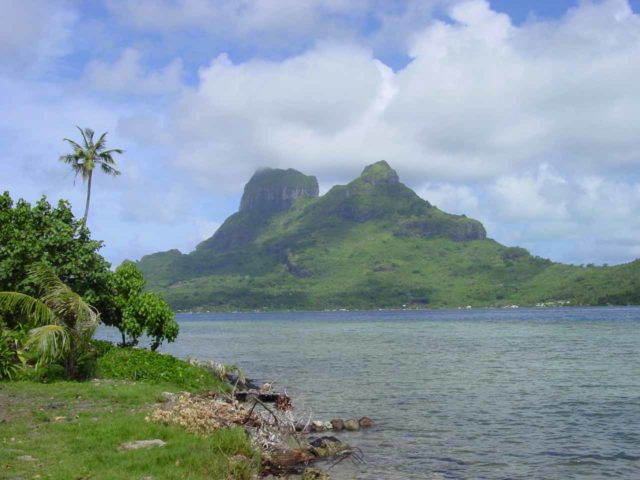 Days 6: Circle Island Self-Drive
Overnight: Sofitel Marara (Nunue, Bora Bora Island, Tahiti)
We started the day exploring the Hotel Bora Bora property before spending the rest of the day self-driving around Bora Bora Island. Then, we relaxed for the remainder of the day.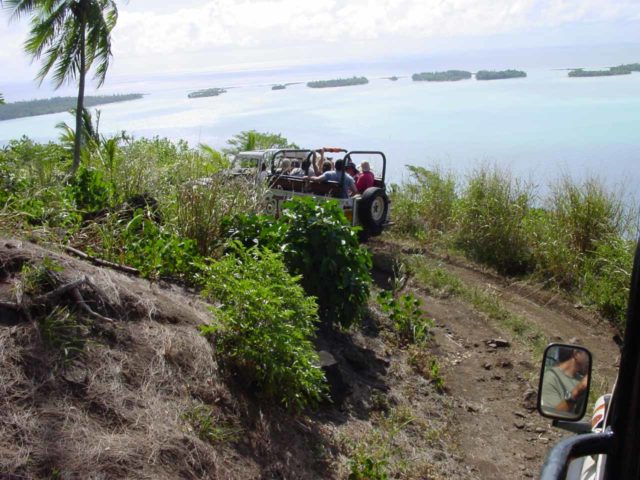 Day 7: Circle Island tours
Overnight: Sofitel Marara (Nunue, Bora Bora Island, Tahiti)
This was a day of doing half-day tours. In the morning, we did a circle island lagoon tour where we got to swim with black-tip reef sharks. In the afternoon, we did a 4×4 jeep safari tour for mindblowing views of the lagoons from atop bluffs.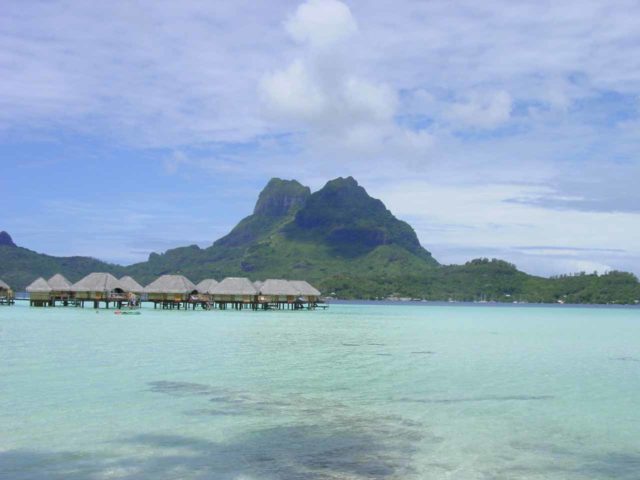 Day 8: Transport to Vaitape
This day was all about transferring from one accommodation to a more luxurious resort on a motu. Once we got there, we spent the rest of the day just relaxing and enjoying the views back towards the main island while paddle boating and just enjoying the rather unique garden bungalow experience (think outdoor showers and a pool in the "front yard").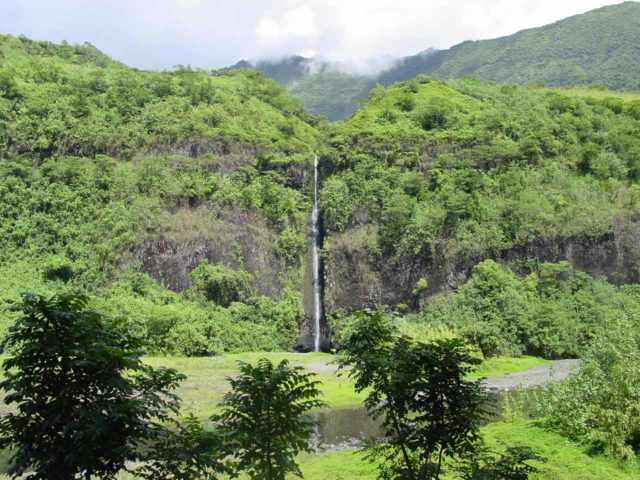 Days 9-10: Fly from Bora Bora Island to Papeete, then fly home
Because we had an early morning flight out of Bora Bora and a late evening flight home, we had the whole day at Papeete. So we used it by booking a full day 4×4 tour through Papenoo Valley. It was a wise decision as we got to experience the Papenoo Valley Waterfalls before going through a tunnel to the south side of Tahiti Nui where there were swimming holes and a mysterious lake with some kind of rare eel with ears.
Eventually, we were dropped off at the airport where we waited for our red-eye flight home.
[/expand]
What To Bring
In addition to the equipment that we bring on all of our trips, we've also found the following items were especially useful for this particular trip.
Keens: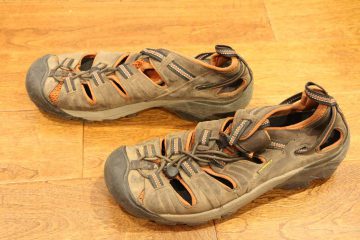 Generally in tropical environments, I tend to bring these because they're light, they have toe protection, and they're flexible in that I can use them on hikes (especially if there's water so I don't have to ruin hiking boots) and when out and about in the cities or the beaches.
They also worked for use on the plane though I had to wear some pretty thick wool socks to ensure that my feet wouldn't freeze in the cabin at over 30,000ft up in the air. Still, it's versatility meant that this was the de-facto shoe to use on trips like these and I could keep things light by not needing to bring anything else for footwear.
Trip Reports
Waterfalls included in this itinerary
Visitor Comments:
Got something you'd like to share or say to keep the conversation going? Feel free to leave a comment below...
No users have replied to the content on this page