This was a very last-minute, spur-of-the-moment trip where we just went for it and made our booking literally days before actually making the drive out here.  It was the perfect storm of saving money as well as capitalizing on a surprisingly wet Winter that surely should have revived the waterfalls even in a place as drought-affected as Santa Barbara.  At least that was the thinking.
We also brought Tahia along for this trip, and it was a small-scale test of what kind of limits we'd be faced with as we were testing what we could bring in our car and how her diet would impact other aspects of traveling.
Here are some highlights and trip logistics…
Trip Highlights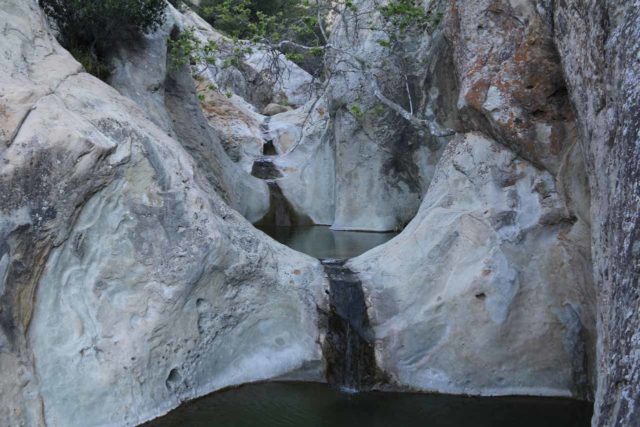 Seven Falls – even though this waterfall was struggling to flow when I made a return visit, at least it had water (unlike my first visit here when it was bone dry). No longer did I have to imagine what it would have been like had there been water, and the experience was like night and day…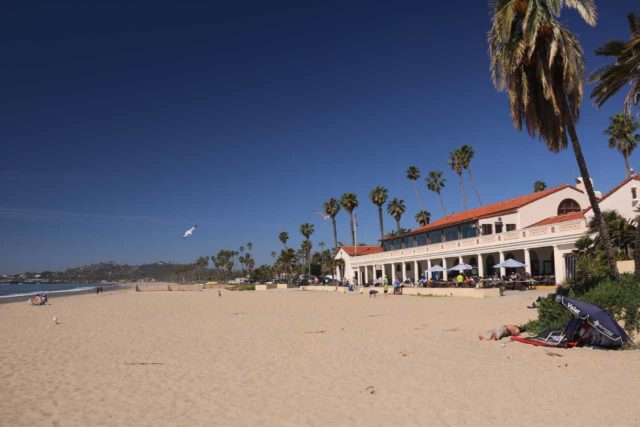 Santa Barbara Beaches – the beaches at the waterfront of the city were fine and extensive. They reminded me of the beaches found in Los Angeles except these beaches were more laid back and less crowded. Tahia definitely enjoyed her time here as she always looks forward to playing in the sand…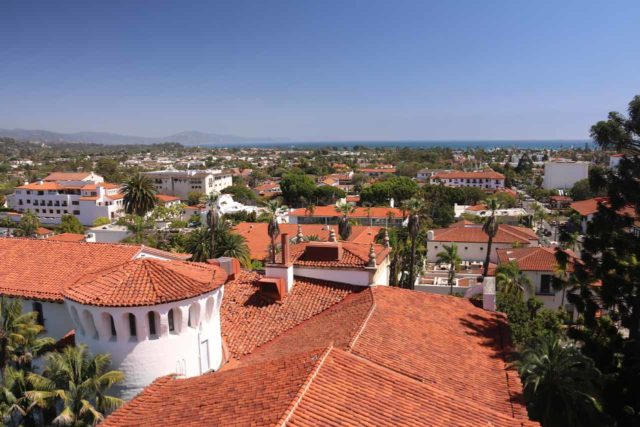 Santa Barbara Courthouse – this attractive Spanish style building was actually a working courthouse with designs and architecture that reminded us of our trip to Spain and Morocco two years prior. That said, the big highlight of our visit here was the views over Santa Barbara from the top of the clock tower.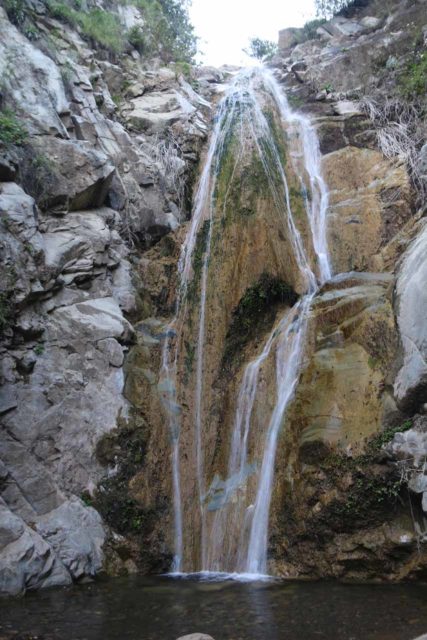 San Ysidro Falls – after all the years we had been to Santa Barbara, it was hard to believe that we had never visited this waterfall until this trip! While I had to earn my visit with a bit of a moderate uphill hike, I was richly rewarded with this beautiful waterfall as well as a taste of the canyon scenery that was carved out by San Ysidro Creek yielding even more smaller scale waterfalls and cascades along the way.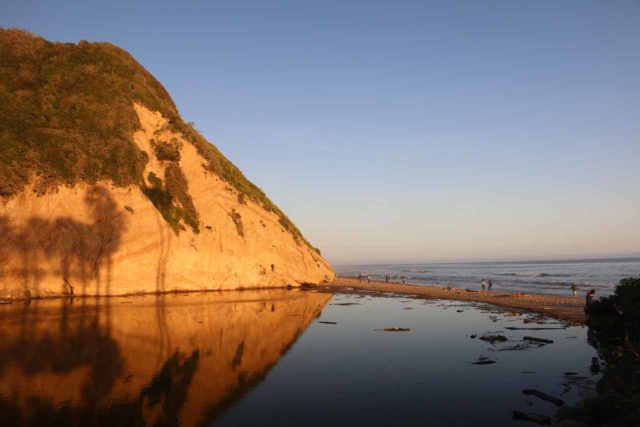 Arroyo Burro Beach – even though we only came to this beach in order to eat at the restaurant here, the long wait was actually our excuse to enjoy the beach itself as well as the sunset! The combination of lighting, ambience, and scenery made the overall experience magical, and it was probably the most memorable aspect of our spontaneous last-minute trip to Santa Barbara.
[expand title="MORE" swaptitle="LESS" trigpos="below"]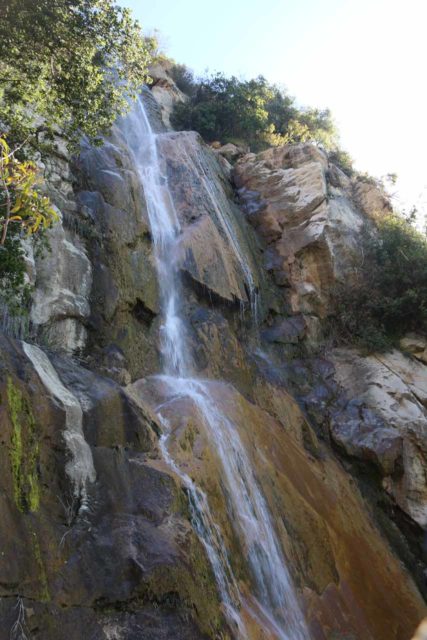 Tangerine Falls – I did this hike solo as I knew that the scrambling to get up to this waterfall wasn't easy. Nevertheless, the falls was pretty much as I had remembered it from nearly 8 years prior when Julie and I were last here. And this time around, I actually had the falls to myself! Indeed, it still felt like a locals' only waterfall and the view back towards the Pacific from the foot of the falls wasn't bad either!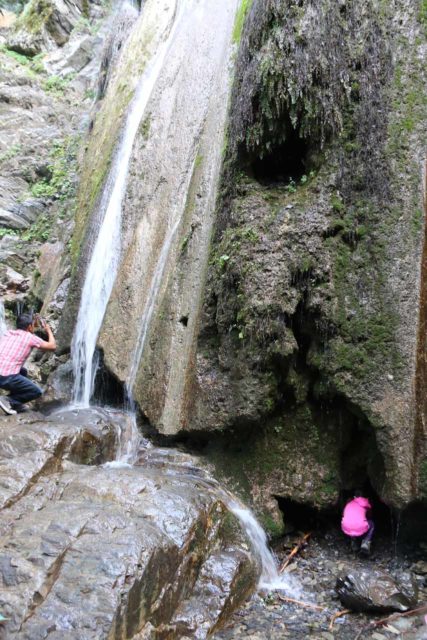 Rose Valley Falls – this was the first time that we visited this waterfall with Tahia, and she was the perfect candidate for crawling into the little cave behind the waterfall. That was something I didn't know about until a week prior when my Mom and I drove out here and some locals told us about the cave. It was great fun following Tahia in and out of the cave.
[/expand]
Travel Itinerary

Day 1: Drive from Los Angeles to Santa Barbara
We didn't begin our drive out to Santa Barbara until the latter part of rush hour. So we knew that we wouldn't make it until well into the evening, and that we'd have to contend with traffic (which wasn't as gnarly as I had anticipated). Still, there was no sightseeing on this day, and the lone stop we made was to a Wholefoods in Thousand Oaks, where we had dinner and stocked up on some supplies for this weekend.
Day 2: Waterfalls and Santa Barbara
I began the morning doing a solo hike of Seven Falls before rejoining the family for some time at the beach. We then spent the better part of the day checking out downtown Santa Barbara.
Later that day, I did another solo hike out to San Ysidro Falls before rejoining Julie and Tahia once again for a magical evening at Arroyo Burro Beach, where we caught the sunset and had some good seafood at the restaurant there, to boot!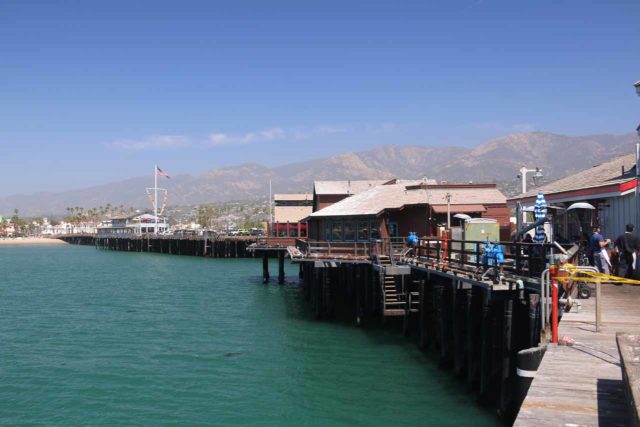 Day 3: Santa Barbara Pier, Drive Home
I began this morning doing another early morning solo hike, but this time, I went back to Tangerine Falls. After the adventurous excursion, I then rejoined Julie and Tahia, where we let Tahia play in the pool at the Hyatt. Afterwards, we seized the moment and enjoyed lunch at the pier before going back into town once again, then slowly making our way back home. Along the way, we made a detour to Rose Valley Falls, then had dinner in Thousand Oaks before continuing the long (and sluggish) drive back home through the late weekend traffic.
Best Places We've Stayed At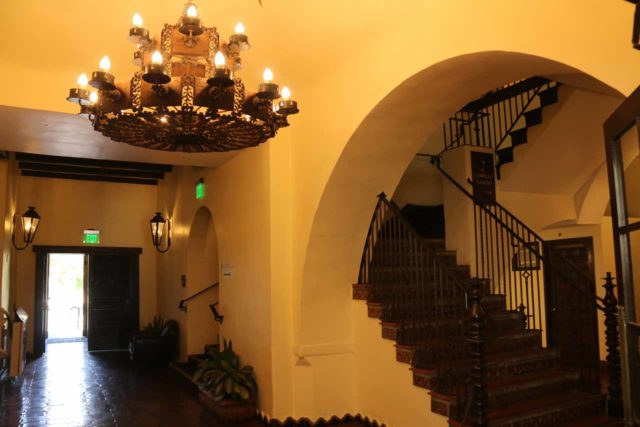 Hyatt Centric Santa Barbara – Generally, I don't introduce this section in the itinerary unless we've stayed at at least 3 or more different accommodations on a given trip, and at least one of the places stood out to us. However, I'm making an exception in this instance.
Even though we used our Hyatt Points to spend two nights here at the Hyatt Centric Downtown Santa Barbara, that didn't take away from the overall charm and historic feel of this accommodation. It almost seemed like it used to be a mission converted into a hotel. Anyways, while this place didn't have a kitchen (as Julie would have liked), the charm and spaciousness of our room more than made up for it. Plus, it had an ideal location as it was right across the street from the attractive beaches.
Related Trip Reports
Waterfalls included in this itinerary
Visitor Comments:
Got something you'd like to share or say to keep the conversation going? Feel free to leave a comment below...
No users have replied to the content on this page