This five-day Memorial Day Weekend itinerary was largely a result of one of Julie's cousins getting married in their home city of Seattle. Of course, we also saw this as an opportunity to fit in some waterfalling and sightseeing on the days that we wouldn't be active in any of the wedding activities or family gatherings.
So in the few days that we were able to do it, we visited three waterfalls (all under overcast, misty, or downright rainy conditions), and we saw firsthand why they called Seattle the Emerald City given how green everything was (for good reason given the moisture up here).
Regardless, here's a brief summary of what we managed to accomplish on this trip despite conflicting goals…
Trip Highlights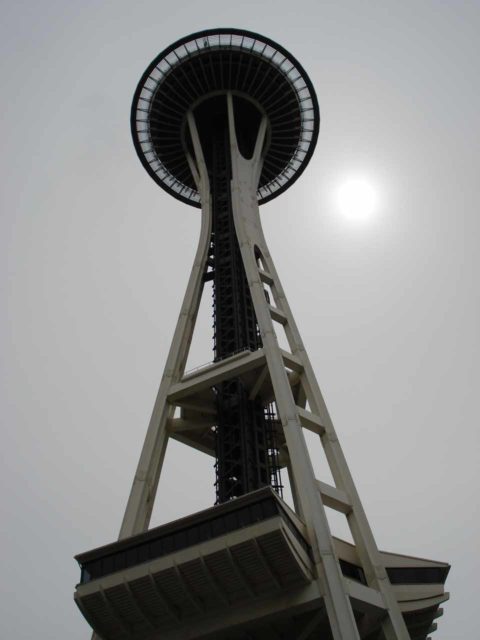 Seattle – We had some time to do a little exploring of the city center, including Pike's Market, going up the Space Needle, and visiting some of the other downtown sights including a tour of the underground.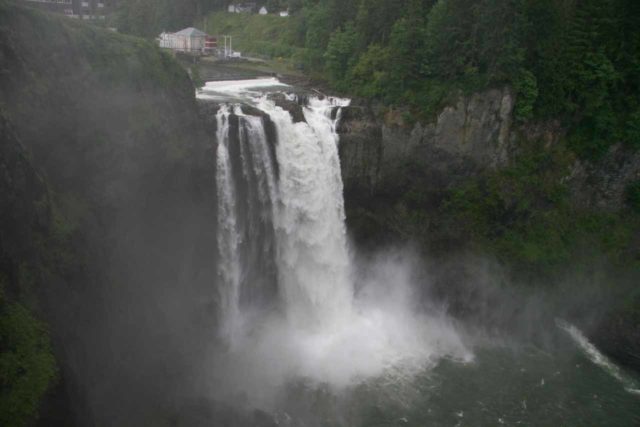 Snoqualmie Falls – This waterfall was probably the most famous one in the Seattle area and it was definitely gushing during our visit. We not only got to see it from lookouts at the gorge rim, but we also went to the bottom for a more frontal view as well.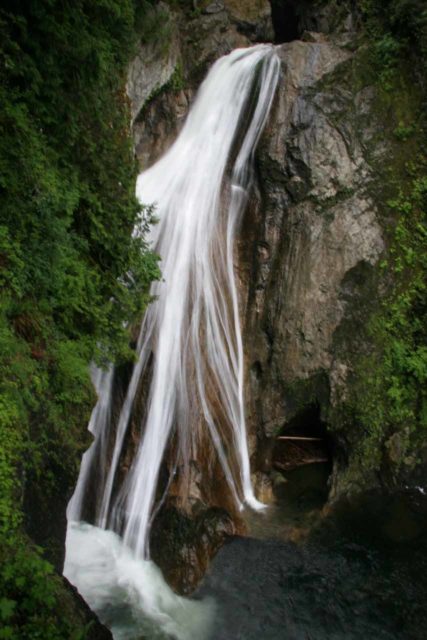 Twin Falls – This more elegant waterfall allowed us to get more immersed with the Nature by hiking to it. Along the way were some tall trees as well as some interesting creekside scenery.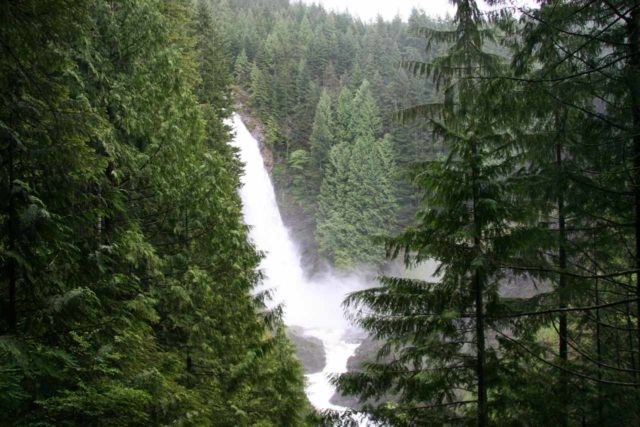 Wallace Falls – This was actually three significant waterfalls in one. The one you see pictured here was the middle waterfall. I managed to make it up to the uppermost waterfall with its over 100ft drop and do it all under some pretty wet conditions. And even though my clothes came back all muddy, I didn't regret doing this hike one bit.
Travel Itinerary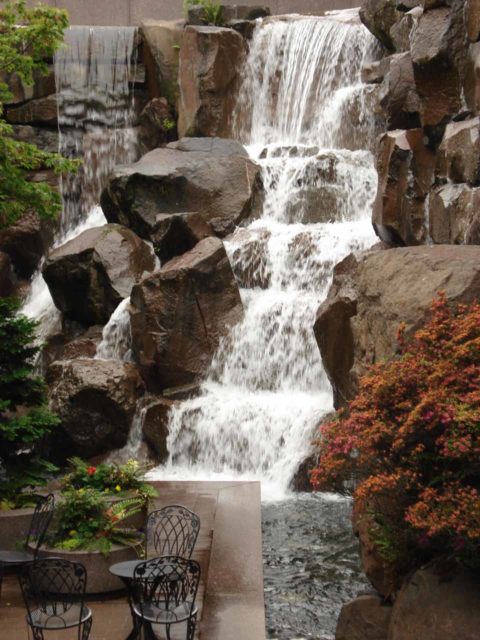 Day 1: Fly from Los Angeles to Seattle
Overnight: Julie's Cousin's Place (Seattle, Washington, USA)
After catching our morning flight, we then picked up a rental car and proceeded to drop off our stuff at Julie's cousin's place. Then, we were able to go off on our own to sightsee downtown Seattle. Among the things we did were going up the Space Needle, Pike's Market, and visit some of the financial district of the Seattle downtown. In the evening, we went to Issaquah for a rehearsal dinner.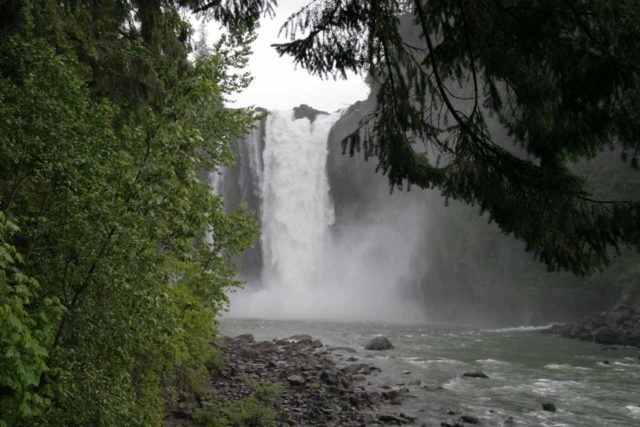 Day 2: Waterfalling
Overnight: Julie's Cousin's Place (Seattle, Washington, USA)
This was a waterfalling day starting with a visit to Snoqualmie Falls and the nearby Twin Falls. Then, I did a solo hike in the rain to all of the Wallace Falls.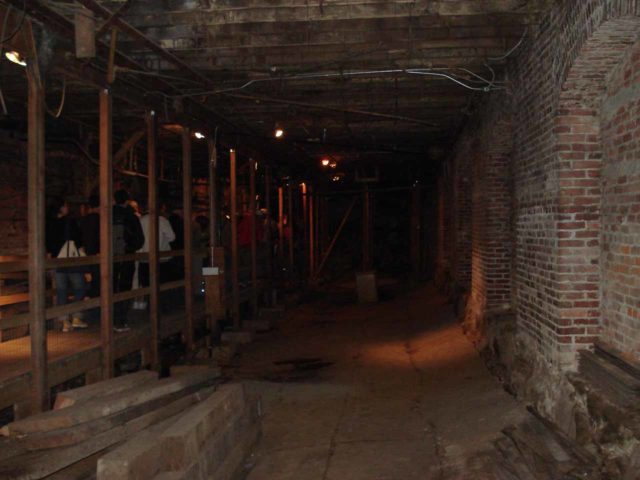 Day 3: Downtown Seattle
Overnight: Julie's Cousin's Place (Seattle, Washington, USA)
On this day, we had time to do a tour of the Seattle Underground as well as checking out Pike's Market. In the evening, we attended Julie's Cousin's Wedding.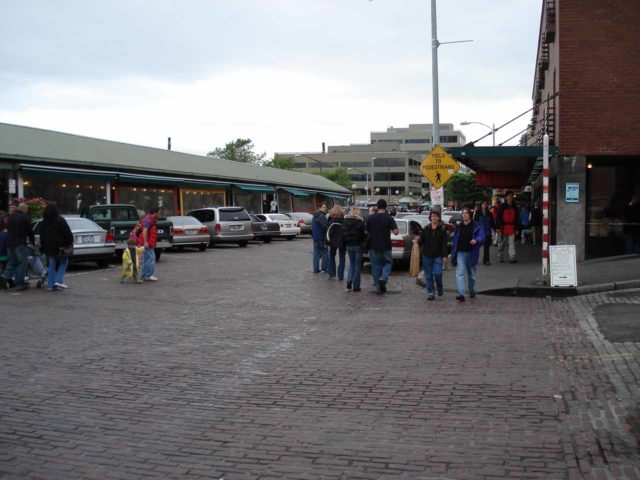 Day 4: Downtown Seattle
Overnight: Julie's Cousin's Place (Seattle, Washington, USA)
On the day after the wedding, we pretty much spent time hanging out with Julie's cousins while also visiting more of downtown Seattle. In the evening, the cousins took us up to Kerry Park for a night time skyline view of Seattle.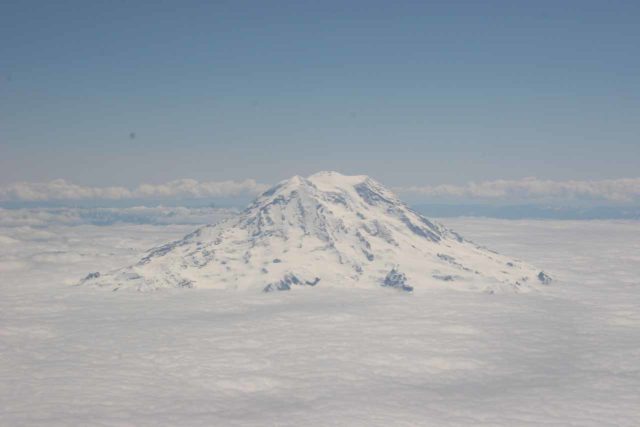 Day 5: Fly Home
First thing in the morning, we returned the rental car, then flew home.
Trip Reports
Waterfalls included in this itinerary
Visitor Comments:
Got something you'd like to share or say to keep the conversation going? Feel free to leave a comment below...
No users have replied to the content on this page