This itinerary was of a brief weekend overnight trip to Santa Barbara during the weekend of Valentine's Day. Unlike the similar trip to the area that Julie and I did nearly six years prior to this trip, this one was stricken by a crippling drought that gripped much of California over the past three years or so.
So given the circumstances, here's a brief summary of what we managed to do in response to the circumstances to salvage victory from the jaws of defeat (so to speak)…
Trip Highlights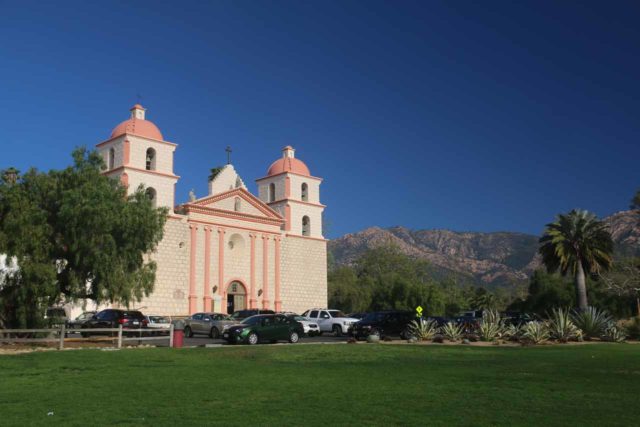 Old Mission Santa Barbara – in all the years we had been to Santa Barbara, we had never bothered to visit the old mission until this trip. It turned out that with the price of admission, we got to tour a variety of rooms within the church as well as a backyard area. Given that we were planning to go to Spain later on in the year, we had a keen eye towards the Spanish influences that might have shaped the history of California. And I think we certainly got what what we were seeking.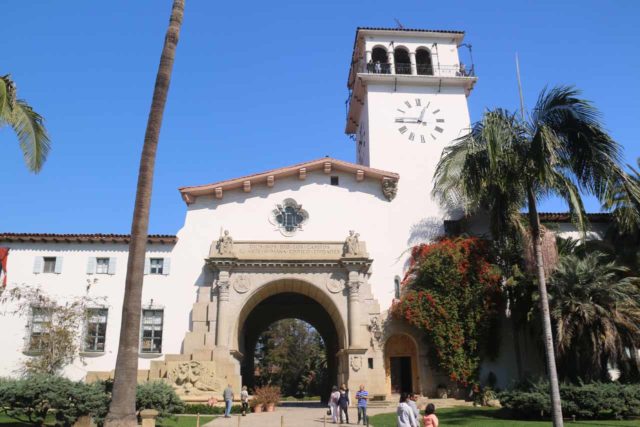 Santa Barbara County Courthouse – Who knew that such a building with a mundane civic function like a courthouse was also perhaps the city's top tourist attraction? Indeed, it rated high on TripAdvisor and Yelp reviews simply because it was free and it yielded beautiful views of the city towards both the mountains and the ocean. Plus, there was quite a bit of history exhibited in both the architecture and art that was on display, which helped to whet our appetites for an upcoming trip to Spain later in the year…
Trip Advice
Typically, we only visit Santa Barabara in the Winter time (Valentine's Day seemed to be the logical choice) because this was smack in the middle of California's Winter. However, there are years (especially recently with Climate Change) where we have been getting drier and drier Winters, and the year of this trip happened to be like that.
So that adversely impacted our trip, but we did find other things to do to make up for it. Here's some additional advice we can impart…
Dry Waterfalls: The waterfalls in and around the Santa Barbara area already had short seasons, but when you throw in a crippling multi-year drought to the mix, most of these falls didn't even stand a chance at flowing. It's one of the reasons why we don't go up this way that often (especially if we know it's going to be dry year). Just imagine how much more magical a visit to this coastal city would be like under a more functional climate.
Not Cheap: In general, the city of Santa Barabara is not cheap regarding its restaurants and accommodations. This is especially the case when you consider we made this visit on Valentine's Day weekend where other locals and Angelinos were thinking the same thing as we were. So generally what we try to do is to celebrate Valentine's Day not on the day of but on the prior weekend or on the weekend after. Besides, Valentine's Day menus typically lack choices because many restaurants would roll out the "special" menu which is pretty much a fixed price menu with very limited options.
Travel Itinerary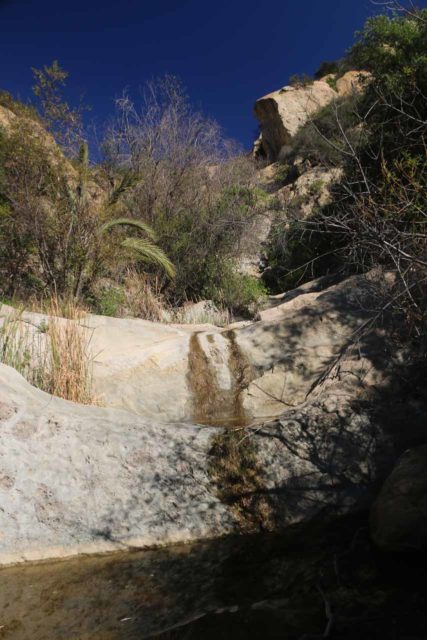 Day 1: Drive from Los Angeles to Santa Barbara
This was a driving day, but we actually waited until Saturday morning to start the drive (so we wouldn't have to fight Friday night traffic and pay for the additional night). We managed to squeeze in a visit to Seven Falls (which was dry) before spending the rest of the day in downtown Santa Barbara.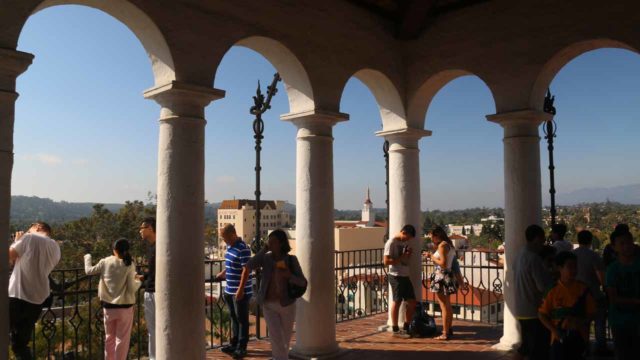 Day 2: Drive from Santa Barbara to Los Angeles
Julie and I returned to Santa Barbara after checking out of our place in Carpinteria. That was where we checked out the Old Mission Santa Barbara, the Santa Barbara County Courthouse, and took it easy having a lunch and dessert in the city before finally making the late afternoon drive home to face the workweek the next day.
Trip Reports
Waterfalls included in this itinerary
Visitor Comments:
Got something you'd like to share or say to keep the conversation going? Feel free to leave a comment below...
No users have replied to the content on this page