This itinerary covers our visit to Patagonia from both the Argentina as well as Chile sides. Included in this two-week trip were a few days spent in Buenos Aires (the capital of Argentina) as well as a fruitful layover in Miami's South Beach.
This trip took place during the pricey Winter holiday season, but in this instance, we were more constrained by time as opposed to funds so we opted to seize the moment and take advantage of the national days off to help minimize days taken off work.
Even though both Chile and Argentina were considered developing countries, we were able to self-drive throughout Patagonia. However, we relied more on taxis and public transport in the cities like Buenos Aires and Miami. We also had to stomach a lot of flying since Patagonia was much closer to the South Pole than it was to the equator.
Julie and I also encountered a bit of rental car drama when we arrived in Patagonia at El Calafate, Argentina. Even though we had advanced bookings through Budget, no representative was at the airport (they didn't even have a kiosk). When the airport emptied out, we had no choice but to take a taxi to a remote Budget office, but no one was there nor did anyone pick up the phone.
Eventually, we had to walk our luggages to the main part of El Calafate, where we were fortunate to see a Hertz on the main drag and it was open! Eventually, we booked our car hire on the spot through them, and our trip was ultimately saved. Lucky for us, we didn't pre-pay for any of our rental with Budget so the unrealized reservation didn't result in additional losses on our part. But based on this experience, we vowed we'd never hire with Budget again.
Anyways, here are some highlights and the trip logistics behind the execution of this trip…
Trip Highlights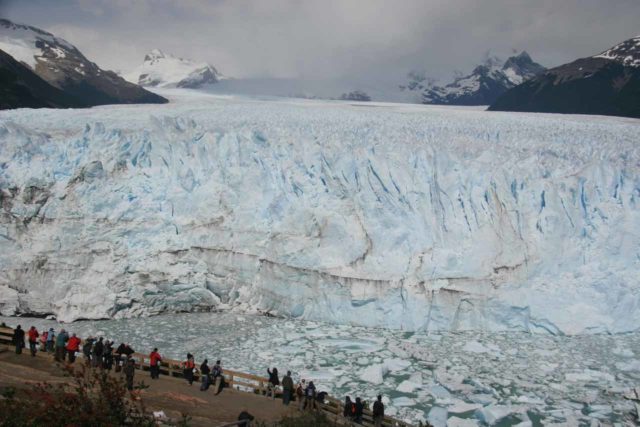 Perito Moreno Glacier – This was our first experience with a glacier this massive that we were able to see so closely. Not only that, but we could hear the scary cracking and booming of the glacier terminus calving! And while witnessing a sight like this might seem assuring in that we'd like to think it's going to be around for a long time, the truth is that with Global Warming, there's no telling how much longer this has to thrive and do its thing.
So regardless of what state it's in, I think it's worth going out of your way to see before it's gone (not that it's that out of the way because it's not far from El Calafate).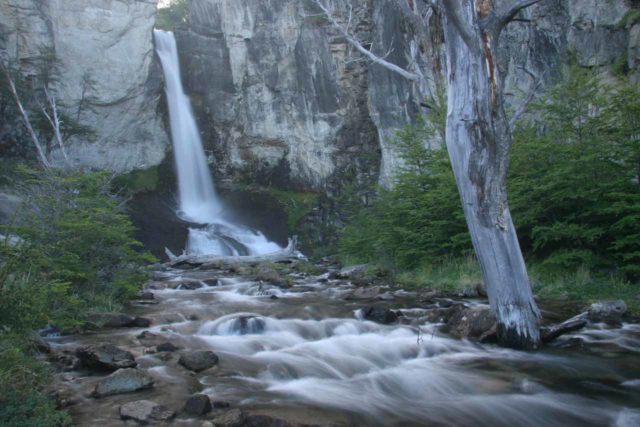 Chorrillo del Salto – This quaint waterfall was perhaps the only named one with a dedicated trail that we were aware of in the Fitz Roy Massif near El Chalten. It was a nice quiet experience since it didn't seem to get any tour bus traffic during our visit, which was surprising considering it didn't require that much effort to reach once we found the correct car park.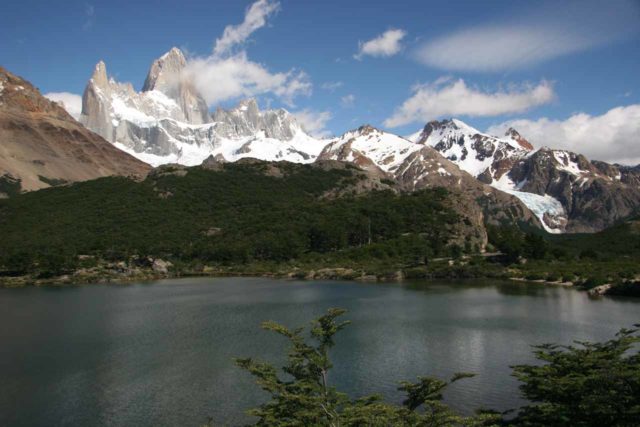 Fitz Roy Massif – This was the skyline backing the town of El Chalten, and in my mind was the best place to experience the Patagonian peaks from the Argentina side. We managed to experience the towering glacier-pressed mountains from a grueling day hike to Laguna de los Tres as well as a couple of shorter day hikes to vistas across lakes as well as overlooks themselves.
Considering that El Chalten had no paved roads when we visited, it was nice that it was a place for hikers who had to earn their experiences. That made the views and the hikes to get further immersed in the scenery here all the more special.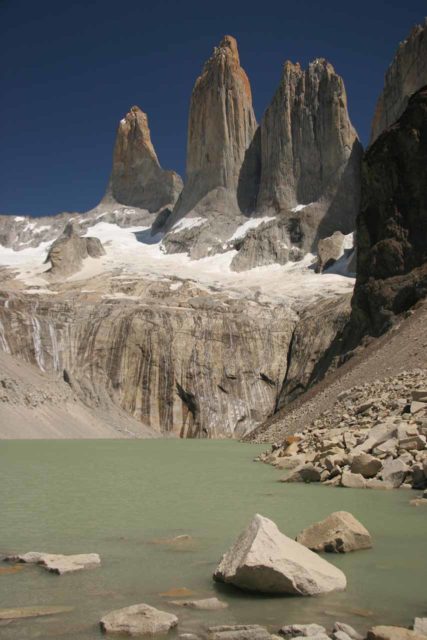 Torres del Paine – These were the towers or pinnacles that the national park in Chile was named after. And as you can see from this photo, they were very pronounced and memorable as they seemed almost impossible to imagine how Nature could come up with such designs.
Now in order to earn the view you see in this picture, Julie and I did a difficult full-day hike with a crazy boulder scramble climb at the end. Along the way, there were some waterfalls as well as some attractive valley and riverside scenery.
Of course, these towers were also visible from the road and even over some smaller lakes or lagoons, which further added to their mystique.
[expand title="MORE" swaptitle="LESS" trigpos="below"]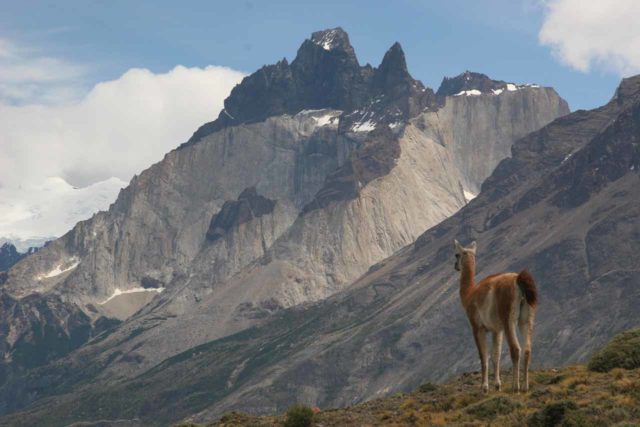 Cuernos del Paine – In addition to the trio of towers, there were also shapely peaks on the same massif. We were lucky to catch guanacos posing before these mountains for awesome wildlife shots. There were also foreground subjects like lakes (e.g. Lake Pehoe in the hero photo at the top of this page) or even waterfalls like Salto Chico can act as foregrounds to this backdrop.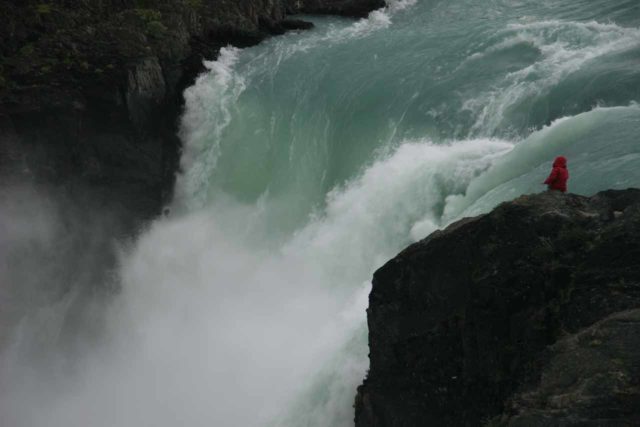 Salto Grande – This powerful gushing waterfall was probably the lone major waterfall we encountered on the Chilean side of Patagonia. Not only was the hike to its brink short, but we were also able to enjoy the panoramic backdrop of the Cuernos del Paine along the way. Apparently, it was even possible to continue the hike to get an even closer view while checking out the upper waterfall (though we didn't do that on our visit).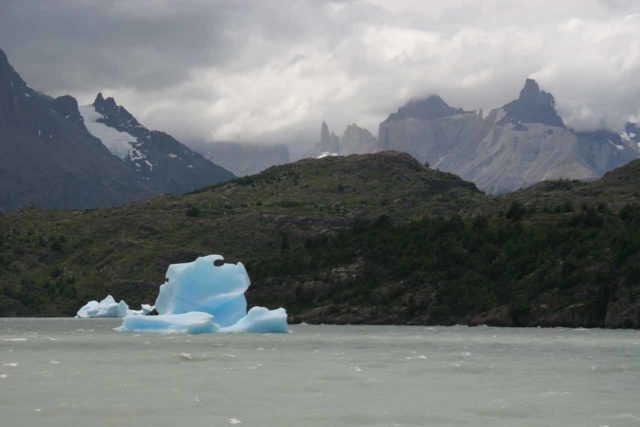 Lago Grey – Another lake that was actually the result of a receding glacier terminus, we saw deep blue floating icebergs backed by the main glacier and hints of the Cuernos del Paine in the background.
Despite the threatening turbulent weather, we enjoyed our visit walking on the sandbar islands to get closer to the icebergs as well as the scenery throughout. Plus, there weren't that many people during our visit, which further enhanced the overall experience.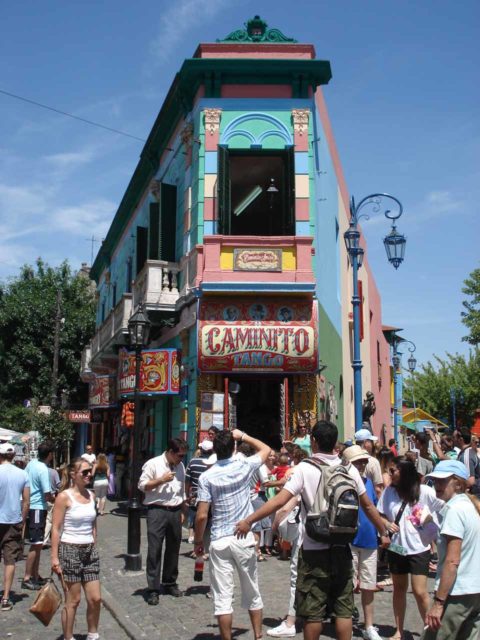 Buenos Aires – This city felt like a place where culture, history, and energy all converged on this city. It was almost as if there was a slice of Europe on display in South America.
Indeed, we checked out places like the Recoleta Cemetery (where the beloved Evita Peron was buried), the Plaza de Mayo (with its government buildings), Puerto Madero, the colorful Barrio de La Boca, and we even checked out a tango show at El Viejo Almacen.
[/expand]
Travel Itinerary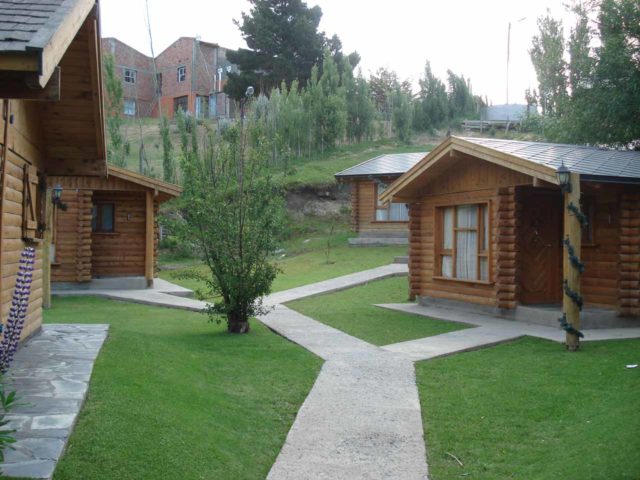 Days 1-2: International flight from Los Angeles to Buenos Aires, then regional flight to El Calafate
This was basically a long couple of days of travel. We had a little rental car drama at first, but eventually things started to straighten out when we luckily were able to hire a rental car at the Hertz in town.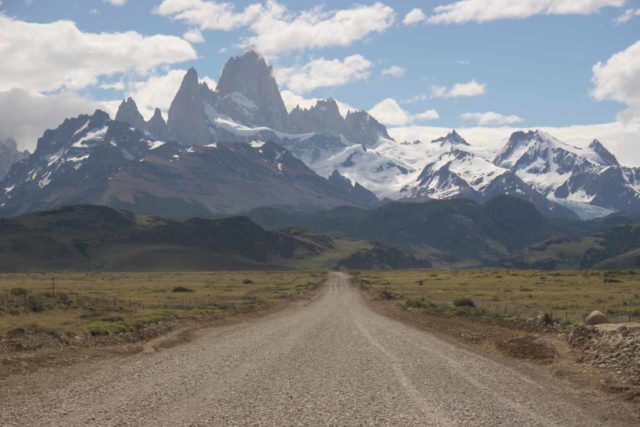 Day 3: Drive from El Calafate to El Chalten
We started the day with a drive out to the impressive Perito Moreno Glacier. Along the way, we saw the Los Notros Cascade. Afterwards, we then drove north to El Chalten, where we checked out the Chorrillo del Salto after checking in.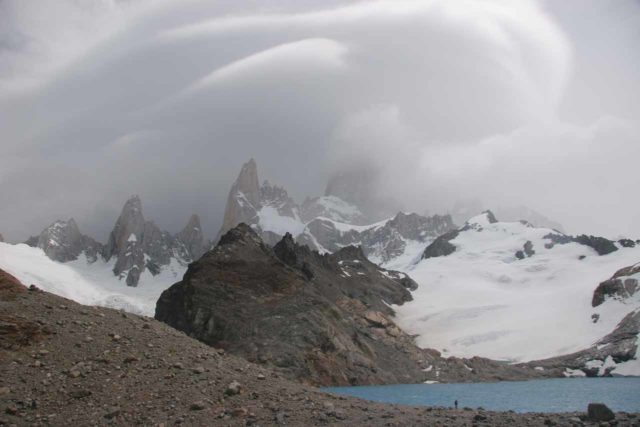 Day 4: Day hike to Laguna de los Tres
This day was dominated by the full day hike to the Laguna de los Tres, which was one of the alpine tarns sitting at the foot of the Fitz Roy Massif. Along the way, we saw some waterfalls in and around the glacial lagoon.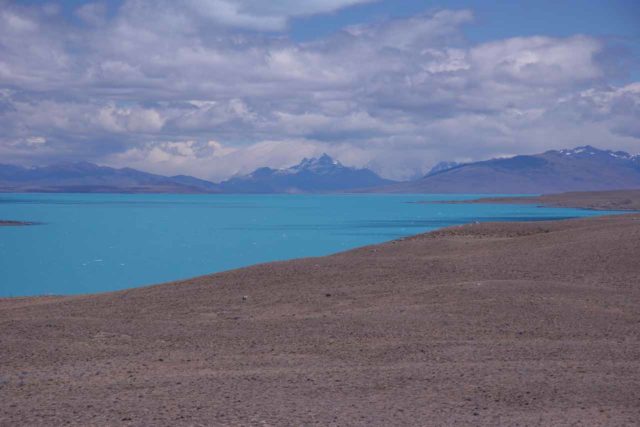 Day 5: Drive from El Chalten to El Calafate
We began the day with a hike to some panoramic views of the Fitz Roy Massif with the clearer weather (i.e. Mirador de los Tres and Laguna Capri). We then drove back to El Calafate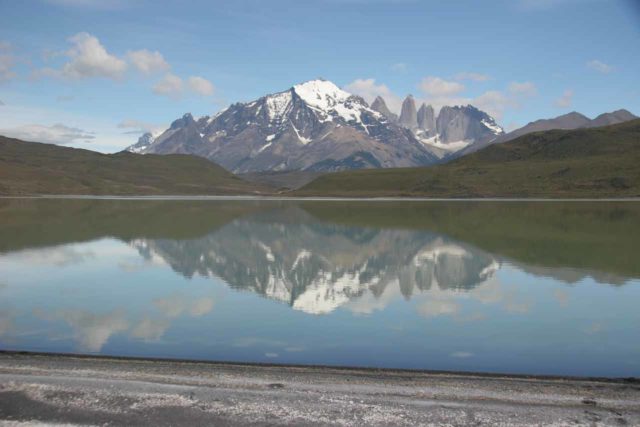 Day 6: Drive from El Calafate to Torres del Paine
We drove to Chilean border, where we took care of the slow border crossing before continuing on to our accommodation in Chilean Patagonia. Among the sights we saw on this day were Cascada del Rio Paine, Salto Chico (at Explora en Patagonia), and Lago Pehoe.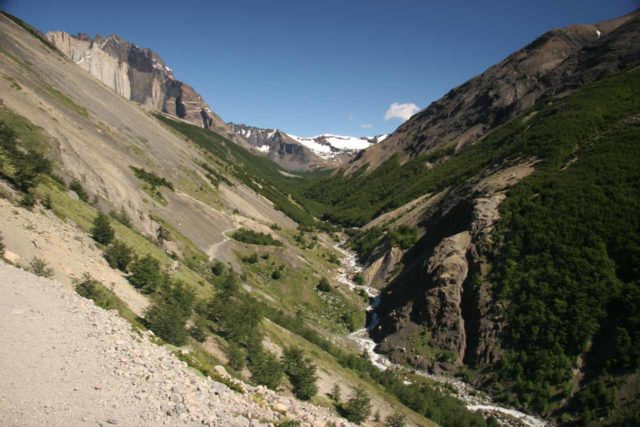 [expand title="MORE" swaptitle="LESS" trigpos="below"]
Day 7: Day trip in Torres del Paine
This was a full day hike to the signature las Torres del Paine. Along the way, we saw waterfalls. Finally, we returned to our accommodation in time for dinner.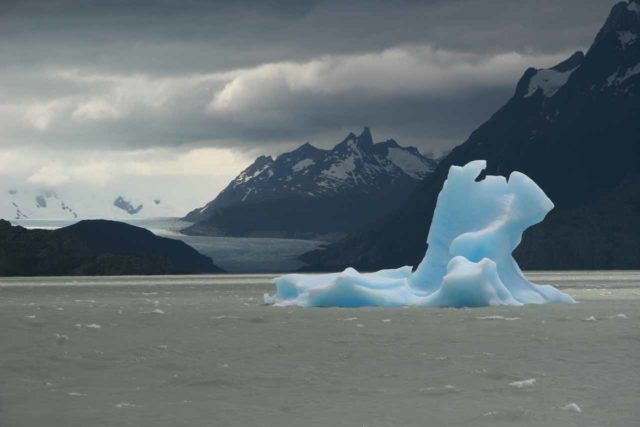 Day 8: Day trip in Torres del Paine
On this day, we visited the Salto Grande and Lago Grey. Then, we returned to our accommodation.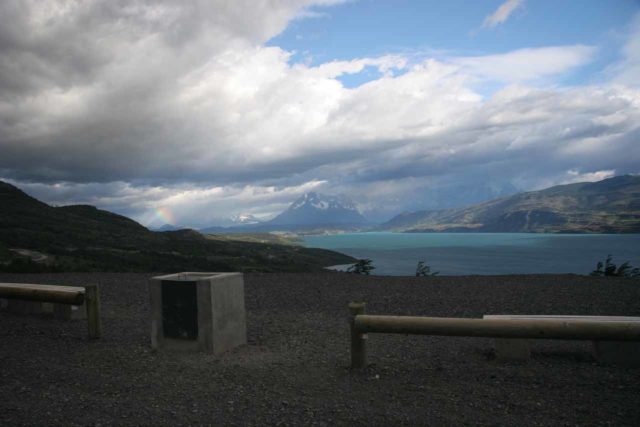 Day 9: Drive from Torres del Paine to El Calafate
This was pretty much a driving day as we went back across the slow border crossing, then returned the rental car in El Calafate. The rest of the day was just spent walking around town.
Day 10: Fly from El Calafate to Buenos Aires
Overnight: Vain Hotel (Buenos Aires, Argentina)
This was basically a travel day where we flew out of El Calafate and arrived in Argentina in the evening. Most of the day was spent doing nothing in El Calafate due to the inconvenient flight schedules.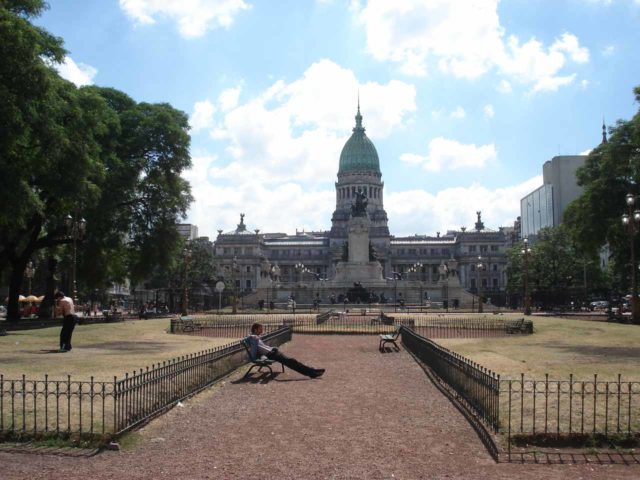 Day 11: Full day in Buenos Aires
Overnight: Vain Hotel (Buenos Aires, Argentina)
With only this full day to enjoy Buenos Aires, we made the most of it by visiting the Recoleta Cemetery, the Plaza de Mayo, Puerto Madero, and having cheap Argentina steaks for our meals. At night time, we saw a tango show at El Viejo Almacen.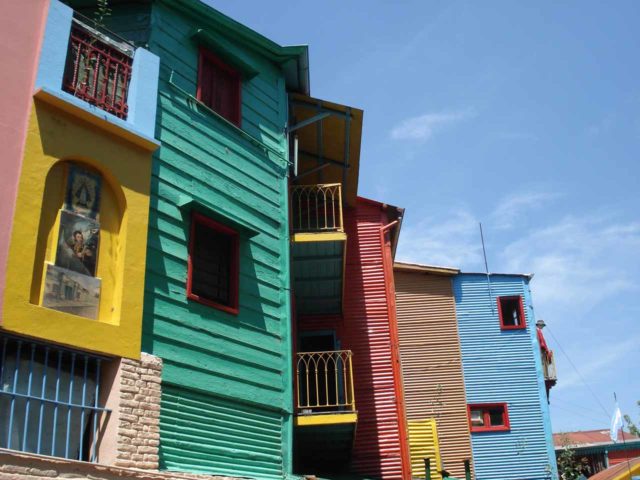 Day 12: Transport from Buenos Aires to Miami
We spent the better part of the morning visiting the happening La Boca in Buenos Aires. Then, checked out the Plaza de Mayo once more. Finally in the late afternoon, we returned to be transported to the airport so we could catch a red-eye flight to Miami.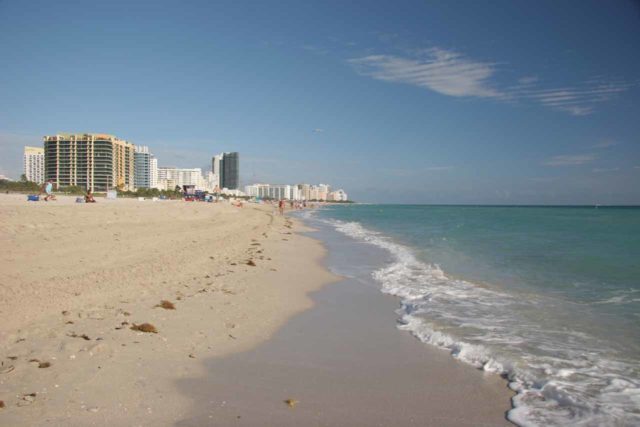 Day 13: Fly home from Miami to Los Angeles
After arriving in Miami on the red-eye flight, we had a long layover before our evening flight back home in time for New Years at LAX. During that layover, we transported to South Beach to spend the better part of the day there (and by dumb luck seeing a co-worker there).
[/expand]
Best Places to Stay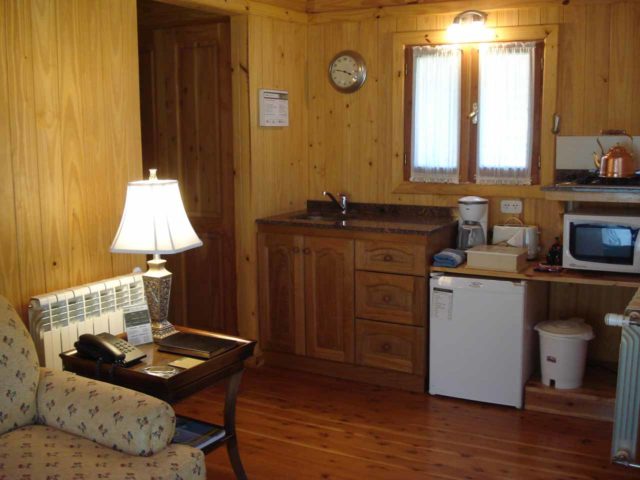 Santa Monica Aparts – Of the accommodations we stayed at on this trip, this grouping of all-wood cabins was the standout.
Not only did we have our own private cabin, but it was well stocked with a full kitchen, plenty of space in the living room, a warm and inviting bedroom, and a pretty extensive bathroom. There was also ample parking, which came in handy since we did ultimately self-drive around Patagonia.
Julie and I really liked it here though we wound up spending three disjoint nights as El Calafate was not really a base for us (more like a stopover to places like El Chalten or Torres del Paine, which were in opposite directions after long drives). If there was more to keep us in town for consecutive nights, then we really could have benefited from such a nice place without constantly needing to check out and check back in.
So for us to only enjoy a single night at a time and still call this the premiere place we stayed at on this trip, what does that say about this place?
Related Trip Reports
Waterfalls included in this itinerary
Visitor Comments:
Got something you'd like to share or say to keep the conversation going? Feel free to leave a comment below...
No users have replied to the content on this page