This itinerary covers our first taste of the Big Island of Hawai'i as well as a brief stint on the island of O'ahu. Thus, I guess you can say this was our "island hopping" trip.
The goal of this trip was to wrap up on some unfinished business on O'ahu, where there were a couple of waterfalls to visit taht we didn't get around to (or didn't complete) the first time around.
Meanwhile, we spent the remaining days on the Big Island of Hawai'i, which included a night time hike in Hawai'i Volcanoes National Park as we pursued flowing lava.
As you can see in the itinerary below, we managed to accomplish quite a bit on the Big Island, but it left more to be desired so we were waiting for an opportunity to do a follow-up trip (hopefully in the following year).
Trip Highlights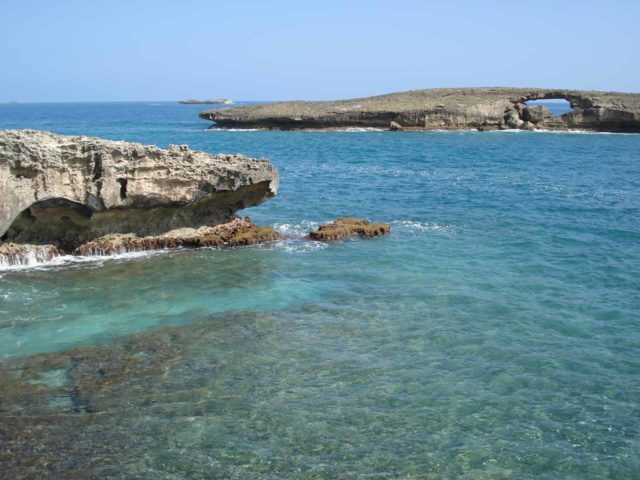 La'ie Falls and La'ie – Although the primary reason for us to hang around this town on the northeast side of O'ahu was for the waterfall, we found the tsunami-caused arch to be interesting as well as the nearby Polynesian Cultural Center where they hold one of the better luaus in all the Hawaiian Islands.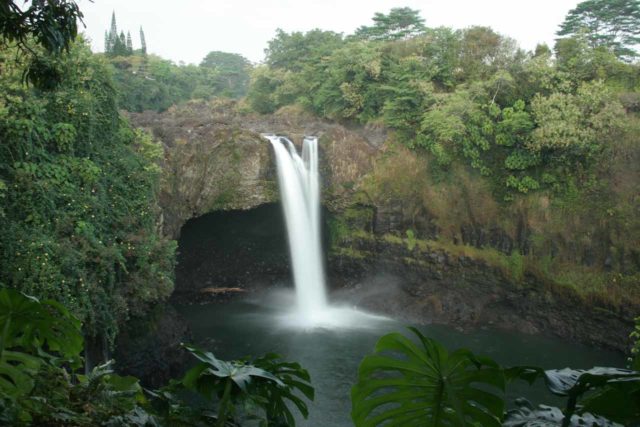 Rainbow Falls – This was one of the easiest waterfalls to visit, and it was also one of the most scenic ones on the Big Island of Hawaii. In addition, further upstream were a couple of other reasonably-accessible waterfalls in Pe'epe'e Falls and Wai'ale Falls. All of them were rare year-round waterfalls as far as Hawaiian Waterfalls were concerned.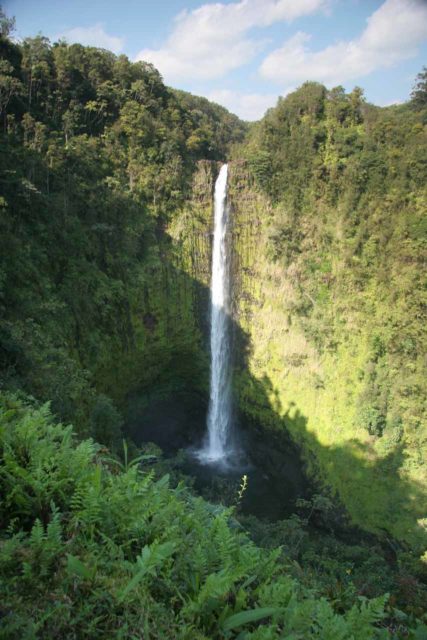 Akaka Falls – At about 440ft, this was definitely one of the taller permanent waterfalls found in all of the Hawaiian Islands, and the fact that this one was so easy to visit (not requiring a helicopter ride) made it all the more special. And as if that wasn't enough, there was a second waterfall called Kahuna Falls that we were able to see from the side in the same state park.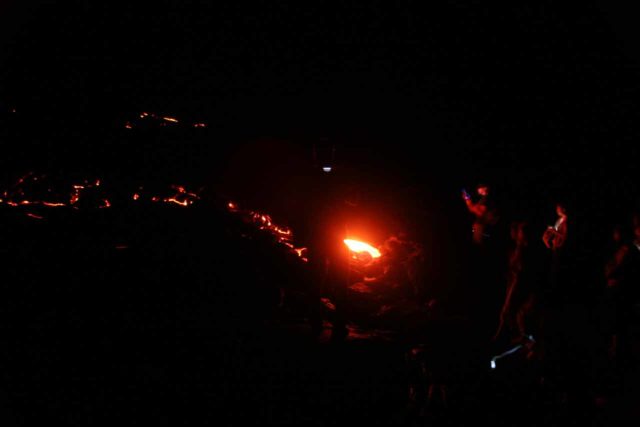 Hawaii Volcanoes National Park – Although this excursion took us way out of our comfort zone as we had to hike in darkness armed with only a combination of headlamps and a handheld flashlight (along with the aid of some construction blinkers placed strategically on the hardened lava), we wound up hiking nearly 7 miles under such conditions (and it was drizzling so it was slippery), but our persistence paid off as you can see in this photo.
Indeed, seeing Madam Pele at work like this was quite surreal and it just made us marvel that much more at the awesome geologic processes at work that were on display for all to see in the Big Island.
Travel Itinerary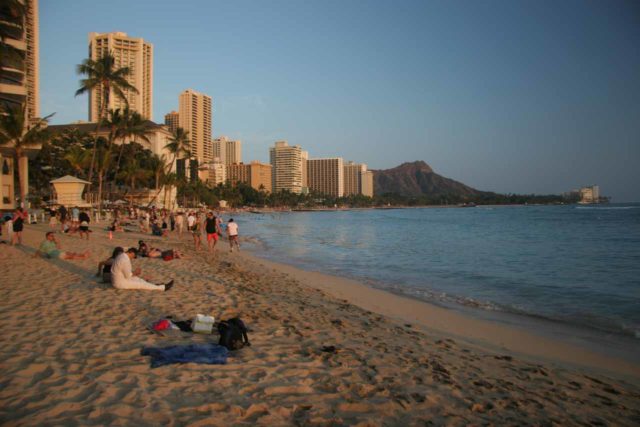 Day 1: Fly from Los Angeles to Honolulu
This was a travel day where we flew to Honolulu, then picked up a rental car, and we then visited Jackass Ginger Pool and Kapena Falls before watching the sunset at Waikiki Beach.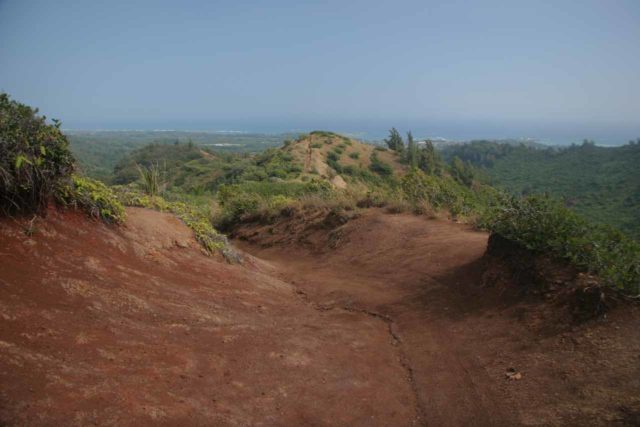 Day 2: Fly from Honolulu to Hilo
With a late afternoon flight, we spent the better part of the day getting a permit and visiting the La'ie Falls. After lunch in Wailuku, we then returned the rental car at the airport and flew to the Hilo side of the Big Island. Once there, we picked up a different rental car so we were free to move about the Big Island.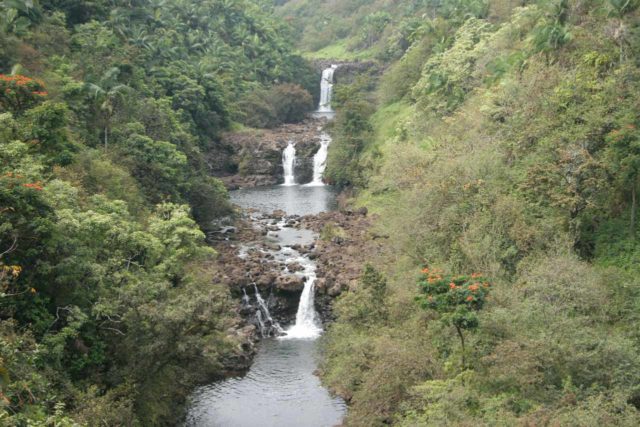 Day 3: Hilo and the Hamakua Coast
This was a day of visiting waterfalls both in Hilo and along the Hamakua Coast. Among the waterfalls we saw on this day were Rainbow Falls, Pe'epe'e Falls, Wai'ale Falls, Onomea Falls, Akaka Falls, "Kolekole Falls", Umauma Falls, and Hanapueo Falls with Lower Umauma Falls.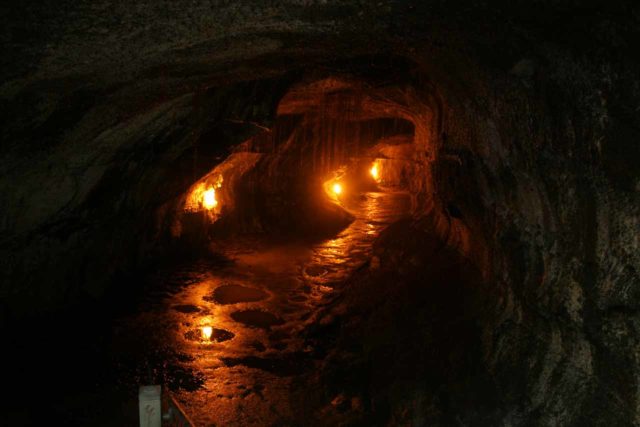 Day 4: Circle Island Self Drive
This was a very long circular self-drive of the Big Island, where we first arrived in Kona via Waimea, then we continued to drive all the way south around the southernmost point of the Big Island. Eventually, we then entered the Hawaii Volcanoes National Park, where we explored the Thurston Lava Tube, the Holei Sea Arch, and finally the unforgettable night hike to a lava flow. We ultimately made it back to Hilo late at night.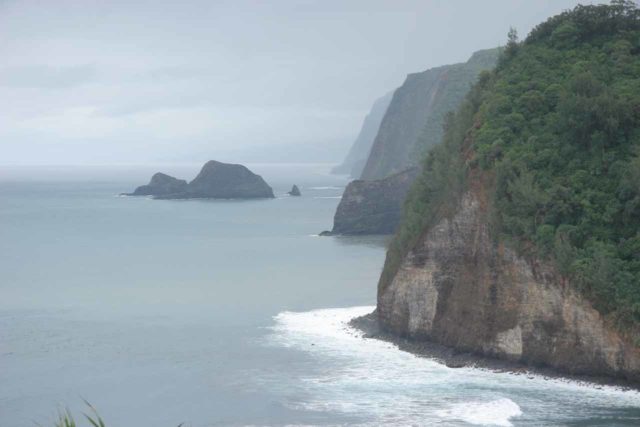 Day 5: Kohala Mountains
On this day, we went back up the Hamakua Coast towards the Kohala Mountains. Along the way, I scrambled to Nanue Falls. Ultimately, we made it to Waipi'o Valley, where we walked into the valley to check out Hi'ilawe Falls (dry) and Waiulili Falls. After making it back up to the top, we then drove over to the Pololu Valley Overlook before going back to Hilo with a second visit to Akaka Falls.
Day 6: Fly home to Los Angeles
After checking out of our accommodation, we went to the Hilo Airport to return the rental car, then we flew home.
Trip Reports
Waterfalls included in this itinerary
Visitor Comments:
Got something you'd like to share or say to keep the conversation going? Feel free to leave a comment below...
No users have replied to the content on this page