This itinerary was actually the latter half of a two-country, nearly two-month trip encompassing China and Japan. In this itinerary write-up, we're only focusing on Japan since this leg of the trip could easily stand out on its own separate from China.
By modularizing the itinerary in this manner, we're de-emphasizing the fact that this was a very long trip. When you split it up into distinctly separate roughly month-long trips, then it becomes more manageable as you can tailor what you see here for your own trip planning.
One thing that made this trip different from most of our self-touring endeavors is that we tested the Japanese Public Transportation System. In fact, with the exception of Hokkaido, we pretty much relied on mass transit exclusively (largely driven by using the Japan Rail Pass).
So here are some the highlights and the trip logistics of how we made the Japan leg of this trip happen…
Trip Highlights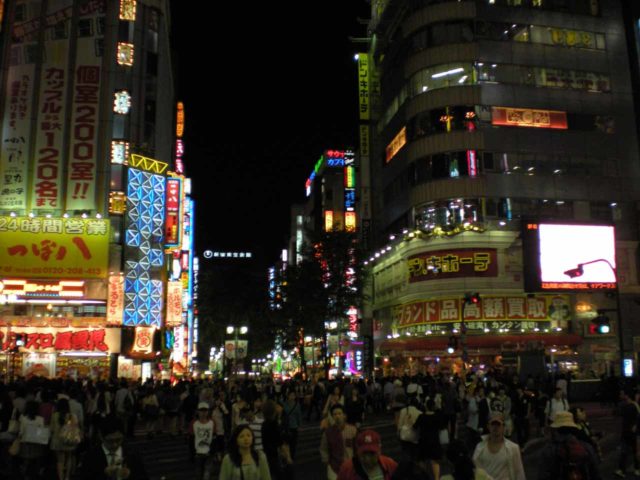 The Tokyo Night Life – if you think the energy at night in New York's Times Square is something to behold, wait until you experience the multitude of Times Square-like energy of Tokyo. On this trip, Julie and I got our first taste of it the very first night we stayed in the city. And it was hard not to get swept up in the electricity and energy of the place.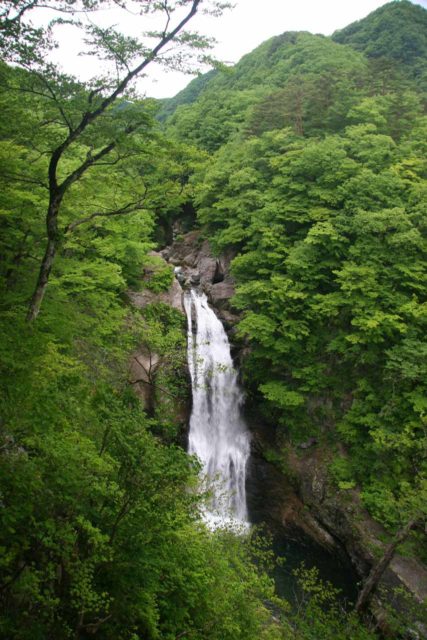 Akiu Waterfall – This was our first Japanese waterfall of the trip, and while it was a bit of trouble to get to using public transportation, it was one of Japan's "Great" Waterfalls. It even provided us with the excuse to stay near here where there's an onsen as well as the Rairaikyo Gorge.
Nikko's World Heritage Sites – Even though it was raining during our visit, the atmospheric shrines that held enough history here to earn it UNESCO World Heritage status made our visit here memorable. For amongst these shrines was the "see no evil, hear no evil, speak no evil" monkeys as well as a mausoleum and pagodas among others. It's no wonder why the tour bus crowd likes this place.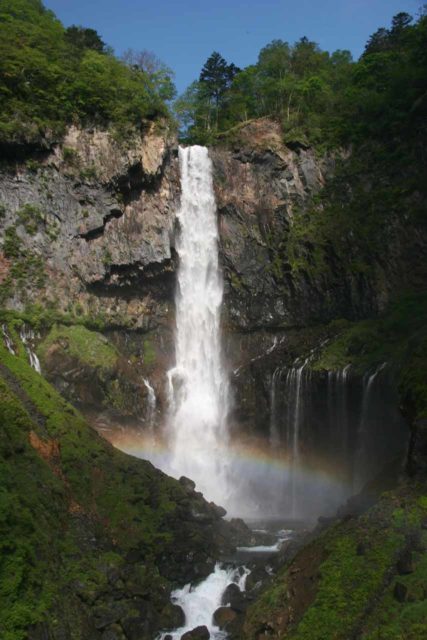 Kegon Waterfall – While Nikko is rich with heritage, it also harbored very impressive waterfalls. In addition to Kegon-no-taki, there was also Yudaki, Ryuzu-no-taki, Urami-no-taki, and even Kirifuri-no-taki among others.
[expand title="MORE" swaptitle="LESS" trigpos="below"]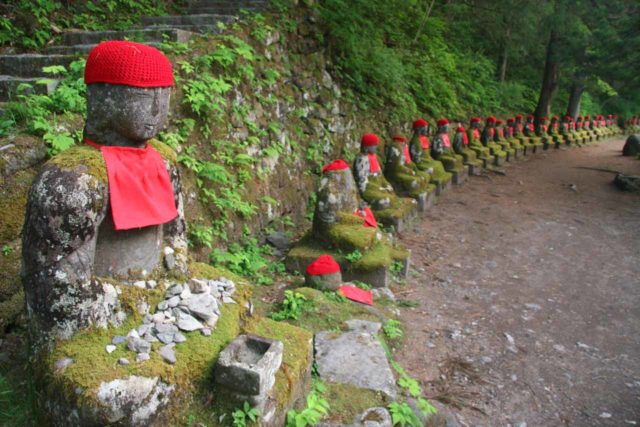 Bake Jizo – Amongst the many heritage sites in Nikko, perhaps none was as atmospheric and moody as this series of statues where people had set up red caps and bibs. It was almost felt like something was watching us as we were walking along this quiet area by a stream not far from our accommodation.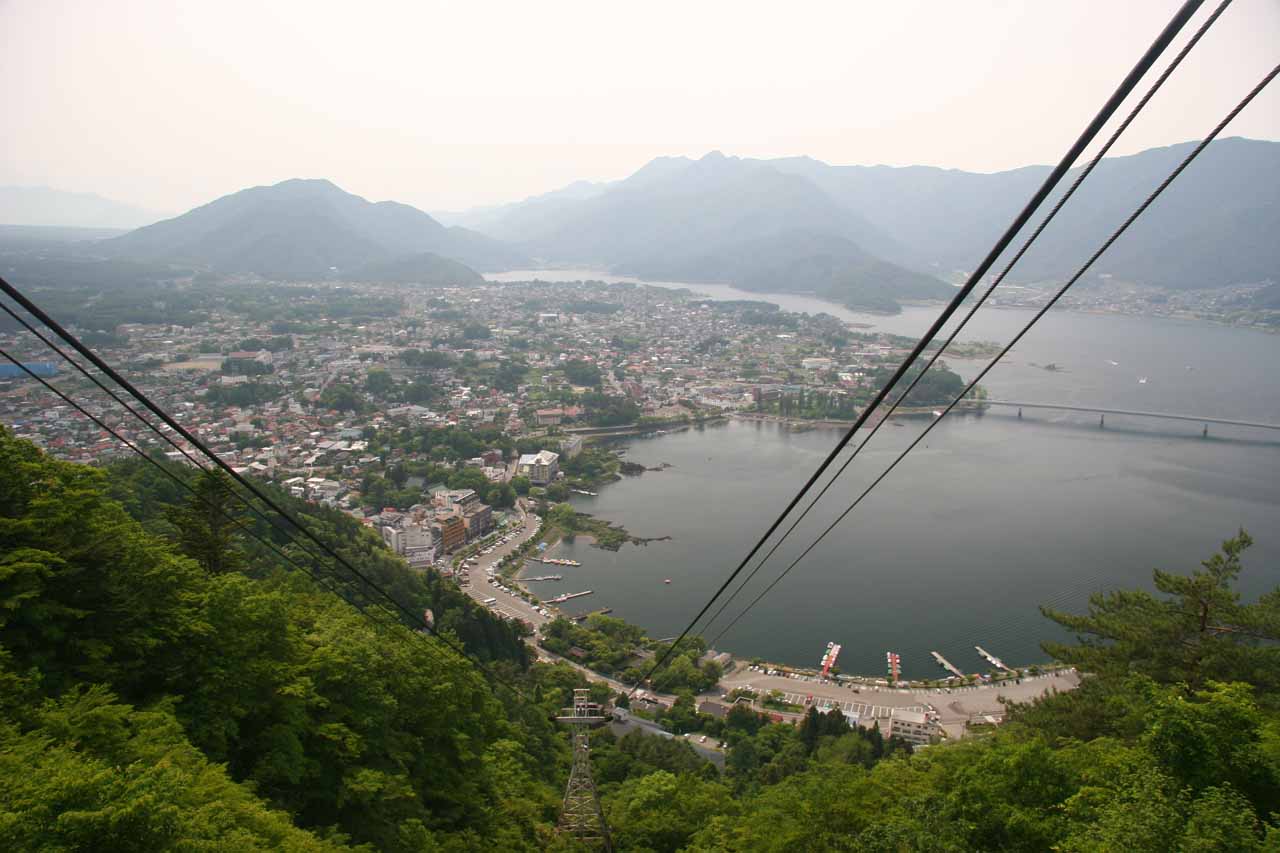 Kawaguchiko – This town in the lakes north of Mt Fuji provided us with views of the iconic mountain as well as views from a cable car. It was also nice place to walk around the lake to get views of Mt Fuji reflected in Lake Kawaguchiko, and we were even able to use this town as a base to use the bus to explore lesser-visited parts of Mt Fuji.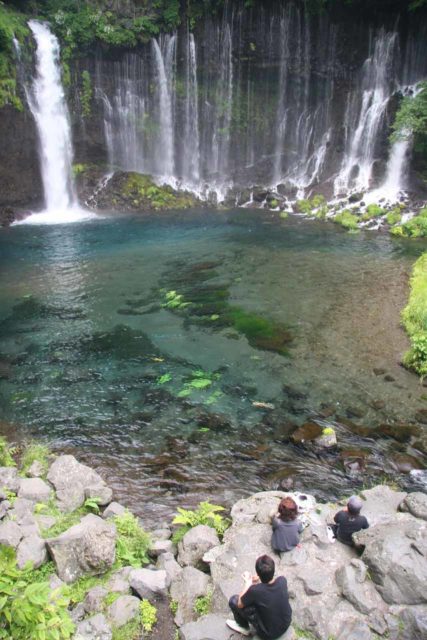 Shiraito and Otodome Waterfalls – Using public transportation, it took a lot of time and effort to reach this pair of waterfalls on the western slopes of Mt Fuji. But when we made it, we felt like it was worth it. In hindsight, we probably could have saved a lot of time and money by self-driving here so we could spent more time amongst the percolating springs of the Shiraito-no-taki as well as the plunge of the Otodome-no-taki.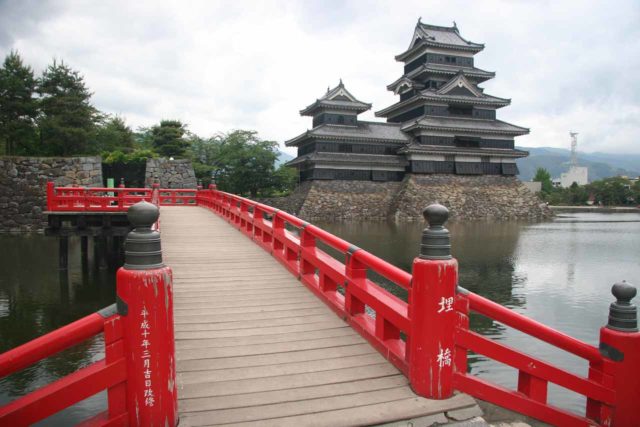 Matsumoto – This city featured an attractive wooden castle surrounded by a "moat" as well as a charming walking street combining shops, shrines, and little alleyways just begging to be explored.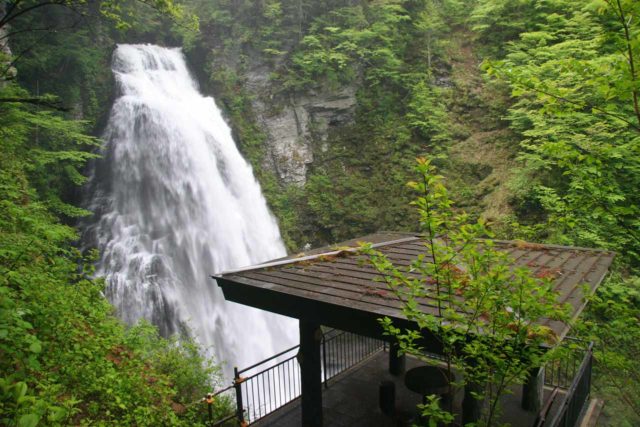 Bandokoro Waterfall – It was definitely not easy to make it to this waterfall by way of public transportation, and in hindsight, we should have self-driven here. Still, we managed to not only take in this big waterfall in the Norikura Highlands, but we also did a walk further upstream that took in a Little Bandokoro Falls as well as other smaller attractive waterfalls as well.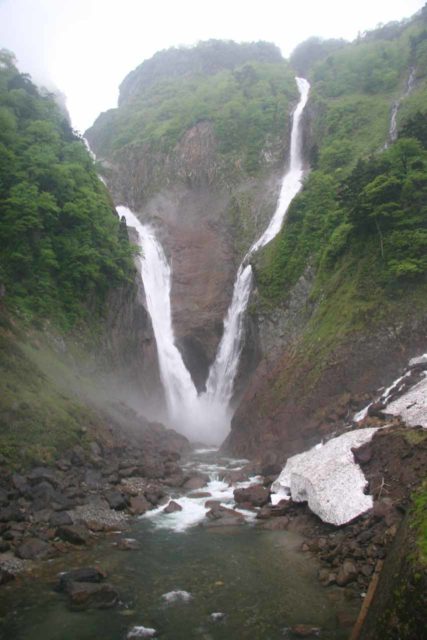 Shomyo and Hannoki Waterfalls – Even though we didn't do the entire Kurobe Transalpine Route, we did do enough to see this pair of waterfalls. The thinner one was said to be Japan's tallest in terms of cumulative height though I wonder if that's debatable. We had to battle a rain storm to get here, but we were glad that the clouds cleared up just enough for us to see this waterfall in its entirety despite how dire it looked when we first started the walk.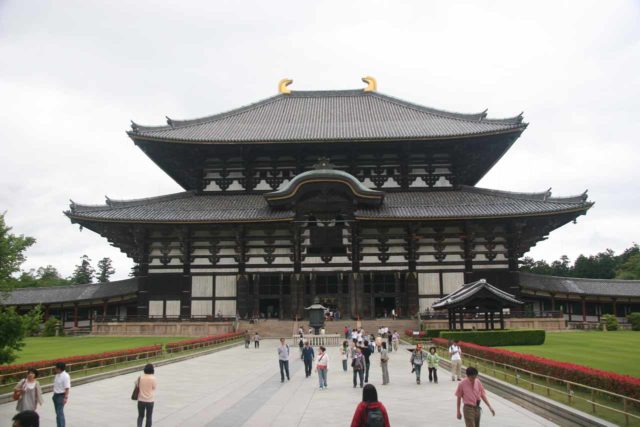 Nara – We made a brief detour to check out this town which featured the impressive Todai-ji Shrine as well as a park where there were deer roaming about amongst the pagodas watching over everything.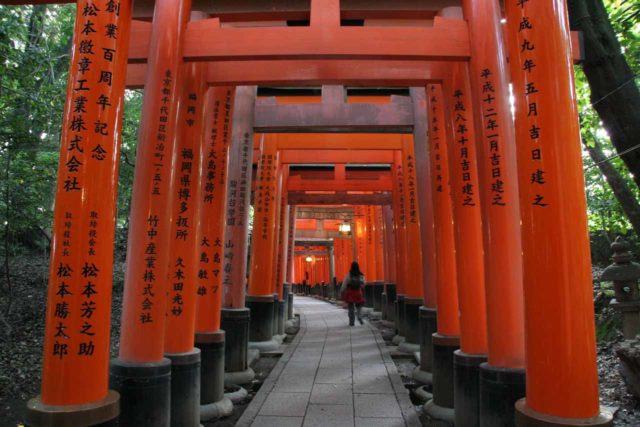 Kyoto – It seems like a crime that I'm only devoting a single entry in this list to this great city. That's because this list can easily blow up with just the sights from this city alone! Amongst the highlights from here were the Fushimi Shrine (seen here), the Nijo Castle, the Gion District, Kiyomizu-dera, Ishibei-koji, Kinkaku Temple, and much more. It felt like we only scratched the surface of what could be experienced here, and we're always keen on coming back during the cherry blossom.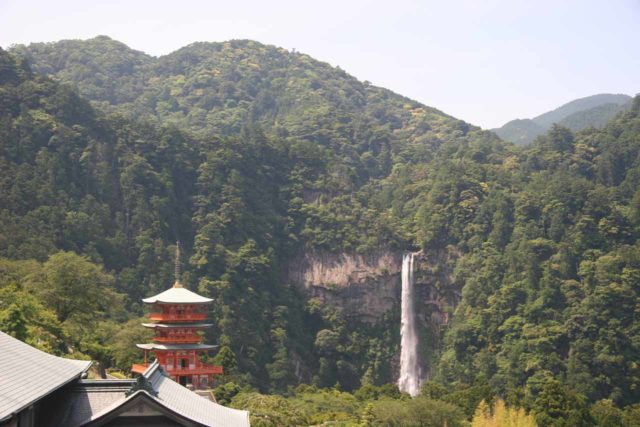 Nachi Waterfall – This was probably our favorite waterfall on this Japan trip because it had an atmospheric temple with nice lookouts towards the falls, and it was one of Japan's tallest freefalling waterfalls. Plus, it sat a bit out-of-the-way from all the commotion in Osaka, Kyoto, and even Nara so this quiet experience in the Kii-Katsuura Peninsula made the experience even that much more memorable. Our only regret was how rushed this visit was by trying to make our visit exclusively with public transportation. I think this would have been better as a self-driving destination.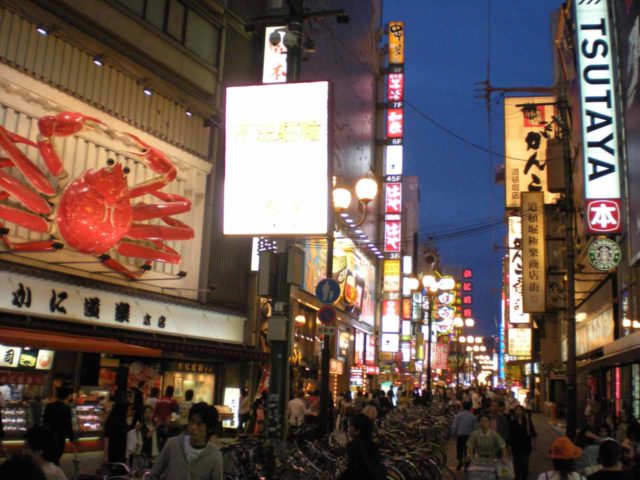 Osaka – This was said to be Japan's second largest city, and it had its share of attractions like the Osaka-jo and the happening Dontombori District, which comes alive at night time.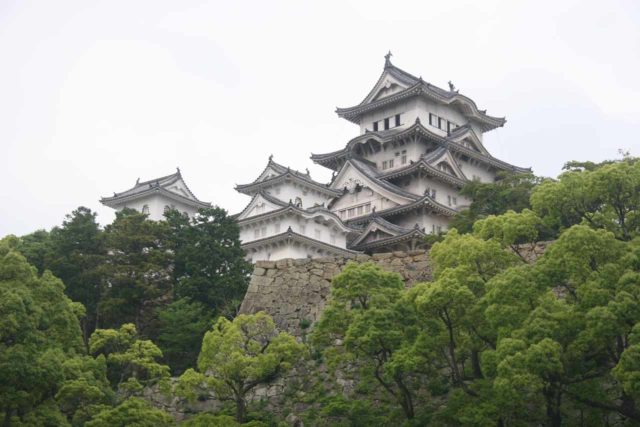 Himeji Castle – This was quite possibly our favorite Japanese castle (though Matsumoto's Castle was also nice to visit, too). Not only did we get to visit most of its rooms, but we also got good views from within the castle as well as from the exterior where it towering over its surroundings.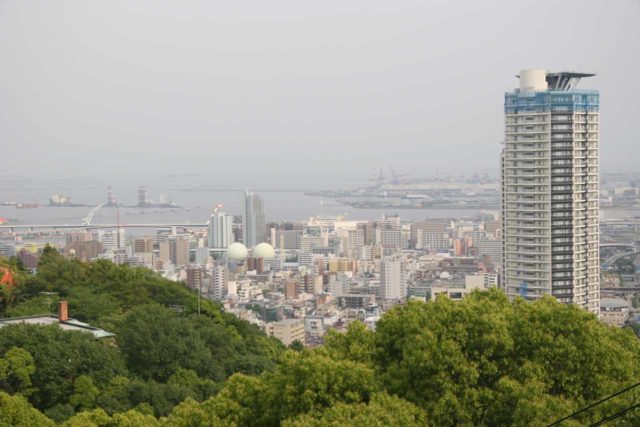 Nunobiki Waterfall and Kobe – It's hard to believe that this waterfall was easily walked to from a subway stop. But we didn't just settle for the waterfalls. Indeed, we kept going up, which earned us a surreal view over the city of Kobe. There were also cable cars higher up the mountain but we didn't do it though I do wonder what else we were missing. In any case, it was a richly rewarding walk, and it was yet another example of how Japan could surprise us.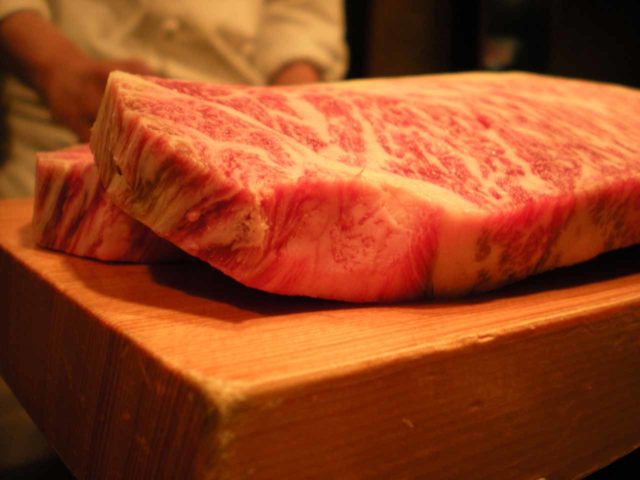 Kobe Beef – Julie wasn't a big fan of the fatty marbled interior of the real deal beef, but I found the whole experience to be fascinating as there was a teppanyaki chef who prepared the beef in front of us along with other veggies. And while the dinner was definitely not cheap, we can now go home knowing that we had the real deal and everything else they had back at home were mere imitations (Wagyu doesn't come close).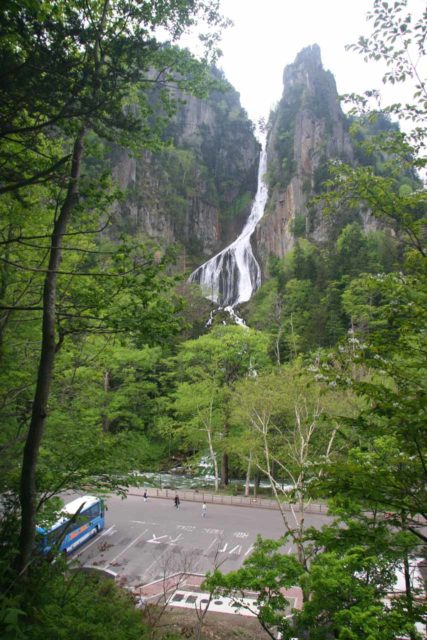 Ginga and Ryusei Waterfalls – This waterfall tandem was one of the highlights of Hokkaido. It didn't take much effort to climb up to the overlooks for a more direct view across the valley towards this pair split by a big rocky protrusion.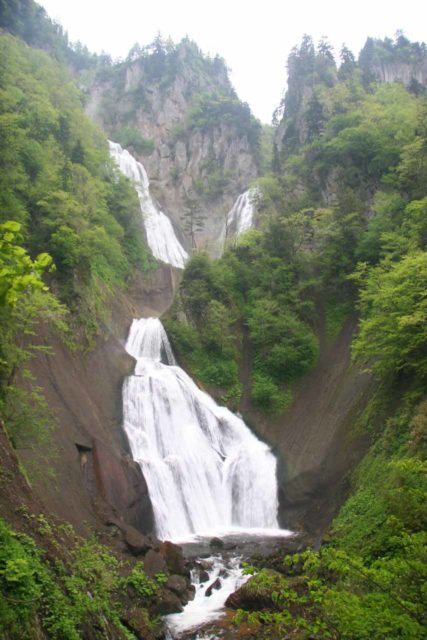 Hagoromo Waterfall – This was another one of the impressive waterfalls in the Daisetsuzan National Park in Hokkaido. Said to be named after an angel's robe, it had a Y-shaped characteristic. That seemed to be unique amongst the Japanese waterfalls we had seen. We also had a chance to visit the Shikishima Waterfall though we were turned back by a bear warning closure.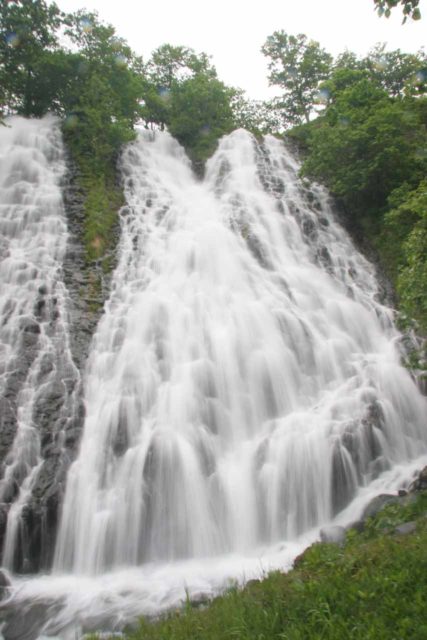 Oshinkoshin Waterfall – This attractive roadside waterfall was a worthwhile stop as we were headed to Utoro and the Shiretoko National Park. It's size alone made it a bit tricky to photograph since the walkway put us so close to its base.
Shiretoko National Park – This was perhaps the wildest part of Japan as this place was all about Nature. We did an offshore boat ride to take in the waterfalls spilling into the Sea of Ohkotsk while backed by volcanic peaks along with the chance at spotting wildlife like bears. And when we didn't do the boat ride, we drove into the Five Lakes, which reflected almost like a perfect mirror while the deer were grazing in the more open spaces.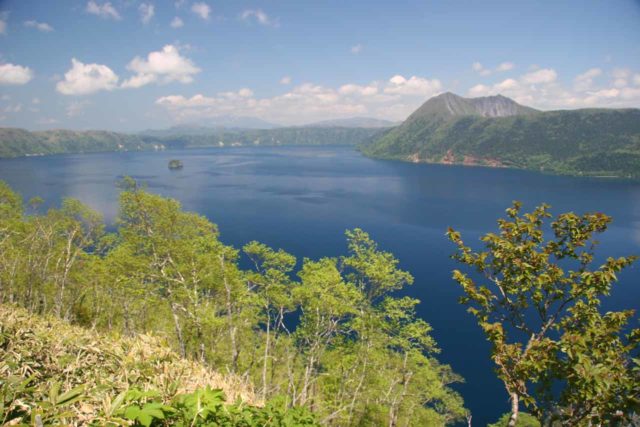 Lake Mashu and Akankohan – This lake along with other thermal features in this eastern part of Hokkaido kind of reminded me of a Japanese version of Crater Lake. When the sun was out, the lake exhibited that deep sapphire blue color that we would expect to see on a visit to that famous Southern Oregon Lake. Julie and I were also able to dip our feet in the geothermally heated waters of the Wakoto Onsen not far from here.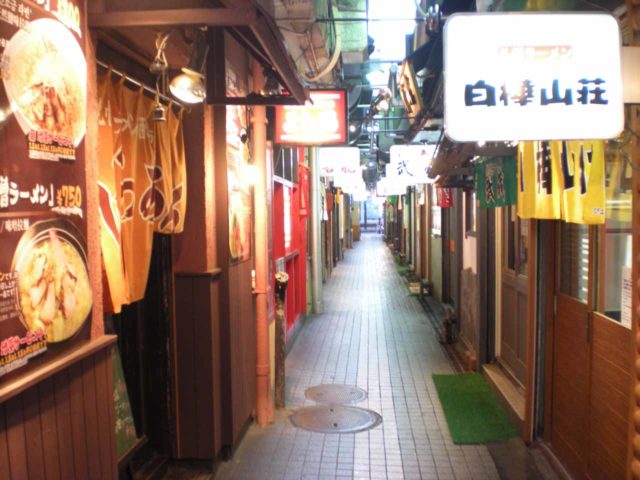 Sapporo – This was the largest city in Hokkaido and it had a bit going for it like the Ainu Museum, the TV Tower, the Nijo Fish Market, and even the quaint Ramen Alley, where we wished we could have had this meal twice for I wondered if we'd ever have ramen like this again.
[/expand]
Trip Advice

One of the refreshing things about a visit to Japan was how clean, safe, and orderly it was. It really seemed like personal responsibility was infused in the culture, and that definitely stood out to us since it contrasted mightily with our visit to China just before going to Japan…
Language Barrier: One thing that was a bit of an issue on our trip (especially since we went off the beaten track to visit waterfalls) was the fact that we didn't speak Japanese yet most of the locals we encountered didn't speak English. This was further exacerbated by the written language, where even written English wasn't seen in several practical situations (e.g. like on the bus where we missed a stop or two as a result, or when we tried to get an explanation as to why we were being "overcharged" on a train and bus combo ticket).
So to help mitigate this situation, we've learned that when we're in a major train station (something we became quite familiar with given our heavy utilization of the JR Rail Pass for three weeks), the first thing we did was to go to a tourist information center where someone who speaks English works. From there, we'd get a map, get our bearings, and then be a little better prepared to be on our own.
Cash Is King: Japan is one country where credit cards aren't that commonly accepted (we definitely got the universal Japanese "no" gesture when they cross open hands edge-on like an X). So to get around this, we found that the 7-11 and Circle K convenience stores happened to have ATMs that accept foreign bank cards. Elsewhere (even in banks), we had no such luck. So definitely make sure you have plenty of cash on hand when in the country. Also, the ATMs tend to have pretty hefty bank charges to use them so that's another consideration to make.
Driving on the left: This was a bit of surprise to us, but in this country, they do indeed drive on the left. This was driven home to me when I self-drove in the island of Hokkaido (I wasn't confident enough to do this on Honshu). Fortunately, the driving was quite light on the island and you get used to it pretty quickly (just like how I had to get used to it in New Zealand and Australia in prior trips).
Public Transportation has pros and cons: While it seems to be a widely help belief that taking advantage of Japan's mass transit system is the way to go when touring in Japan, I'd have to say that that particular rule works fine if all you're doing is visiting the major cities and doing the same things everyone else is doing (e.g. Tokyo, Kyoto, Osaka).
However, even this system has its limits, especially in the mountains and rural countryside where you get a very different (and perhaps even more authentic) experience. Indeed, on this trip, we were slaved to train, bus, and boat schedules. Many of them were quite inconvenient and caused us to rush on some parts of our trip while waiting around on others. With the freedom of a car, we would be able to hit the spots we wanted to in a much more timely and flexible manner. No need to force a particular solution or itinerary.
We went over this more in depth in this article.
Travel Itinerary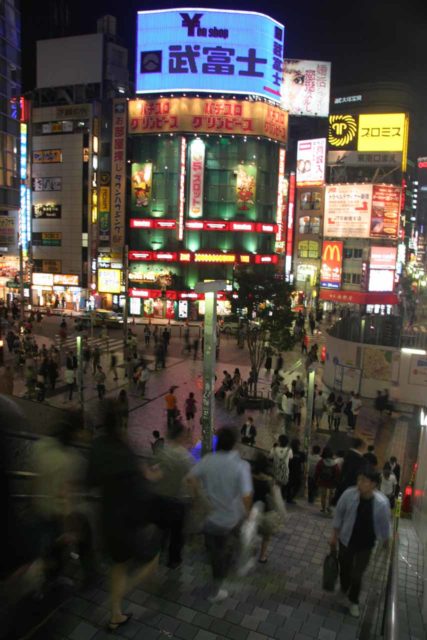 Day 37: Fly from Beijing to Tokyo
This was a travel day where we flew out of Beijing and landed in the Narita Airport. Then, we took the train into the city center of Tokyo to get exposed to the night life there.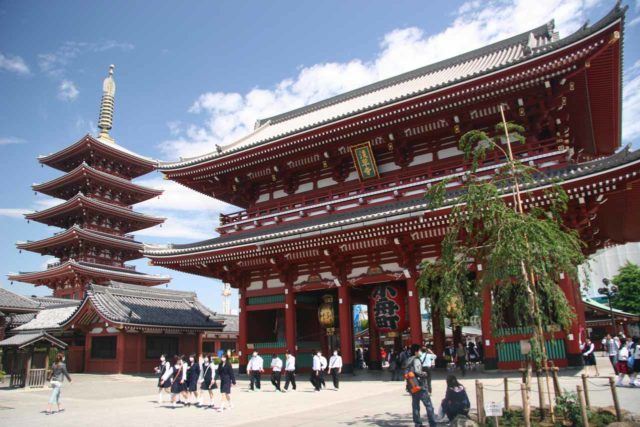 Day 38: Day at leisure in Tokyo
We started off the morning with an early visit to the Tsukiji Fish Market. Apparently, we weren't there early enough because most of the auctioning was already done by the time we showed up. We then had morning sushi before going around the city visiting hte Sensho-ji, Ueno Park, Akihabara Electronic City, Shibuya, and Harajuku.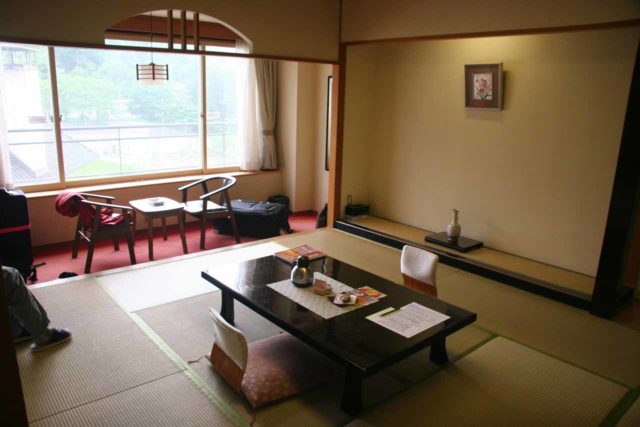 Day 39: Transport from Tokyo to Sendai, then transportto Akiu Onsen
We took a shinkansen to Sendai (only 3 hours!) before taking the bus to Akiu Onsen. Once at the Akiu Onsen vicinity, we visited the Rairaikyo Gorge as well as taking an infrequent bus to the Akiu Waterfall.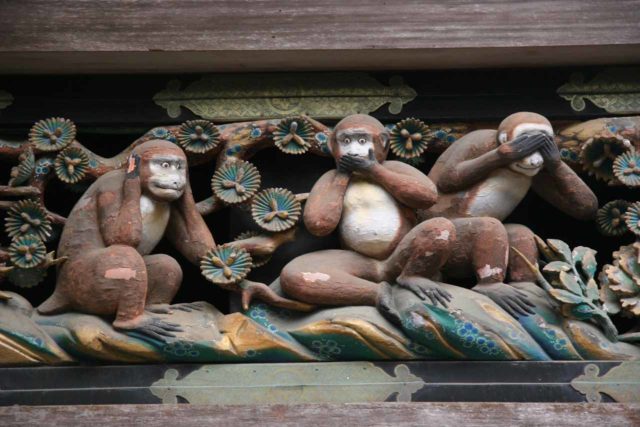 Day 40: Transport from Akiu Onsen to Nikko
We spent the better part of the day taking public transportation from Akiu Onsen to Sendai, then to Utsunomiya, then finally to Nikko. Once in Nikko, we took advantage of the All Nikko Pass to do some exploration, especially seeing places like the Rinnoji Temple, Toshogu Shrine, Taiyuin Mausoleum, and the Shinkyo Bridge.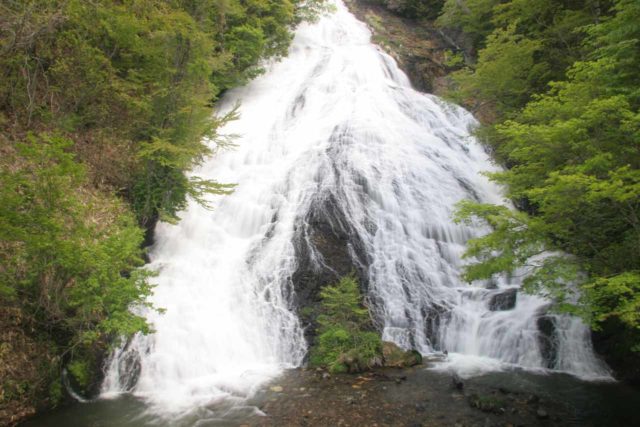 Day 41: Waterfalling Nikko
We started the day going to the Kegon Waterfall right when they opened. Then, we took the bus up to the Yunoko Lake as we walked to the Yudaki before catching the bus to Ryuzu Waterfall as well as the hike to Urami Waterfall.
The All Nikko Pass didn't cover the ride to Kirifuri Waterfall but we went there anyways. Finally, at the end of the day, we visited the eerie Bake Jizo just walking distance from our accommodation.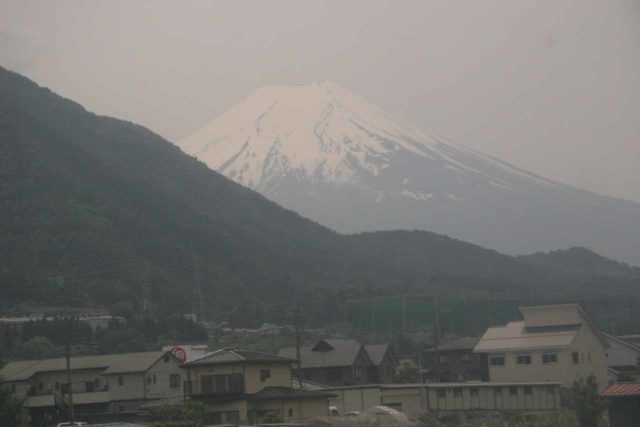 [expand title="MORE" swaptitle="LESS" trigpos="below"]
Day 42: Transport from Nikko to Kawaguchiko
After taking the train back to West Tokyo, we then took a private (non-JR) train to Kawaguchiko. Once we got to the town and checked in, we then went up the Kawaguchiko Cable Car for some elevated views of Mt Fuji.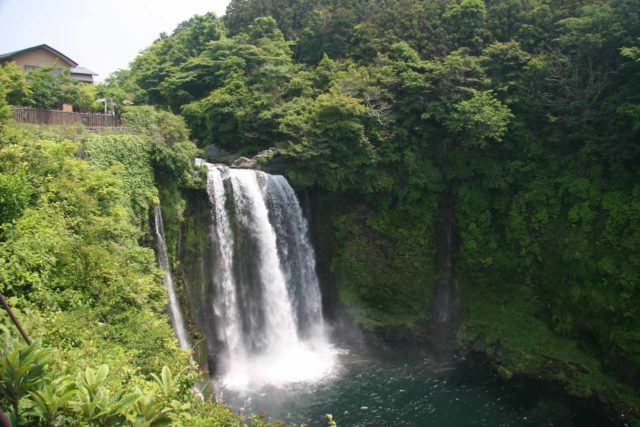 Day 43: West end of Mt Fuji
We started off this morning by doing a walk around part of Lake Kawaguchiko for a look back at Mt Fuji. Then, we took the bus to Shiraito and Otodome Waterfalls. Later in the afternoon we made it to Lake Saiko though the clouds and haze conspired to obscure Mt Fuji by then.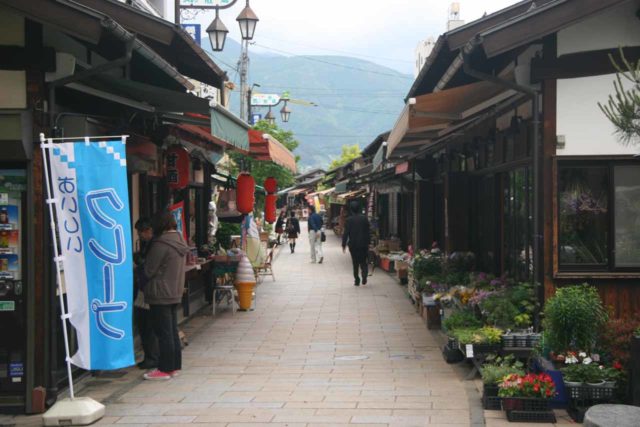 Day 44: Transport from Kawaguchiko to Tokyo, then to Matsumoto
Overnight: Marumo Ryokan (Matsumoto, Japan)
After spending some time taking the bus back to Tokyo, then the train to Matsumoto, we then visited the Matsumoto Castle as well as the Nakamachi-dori.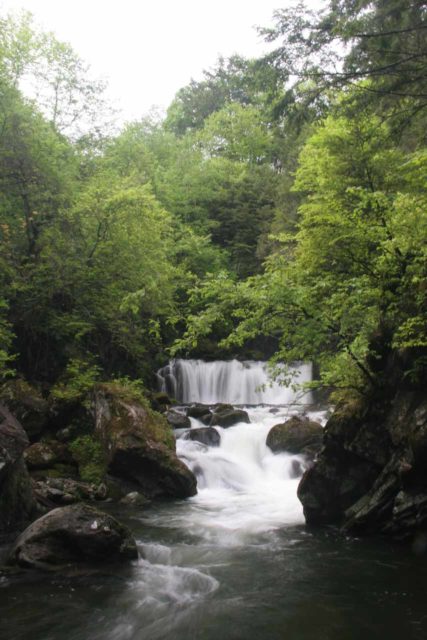 Day 45: Norikura Highlands
Overnight: Marumo Ryokan (Matsumoto, Japan)
On this day, we took a combination of private train and bus to visit the Bandokoro Waterfall. It was the only waterfall that we were able to visit given the mass transit restrictions. Back in Matsumoto, we visited the Nakamachi-dori once again.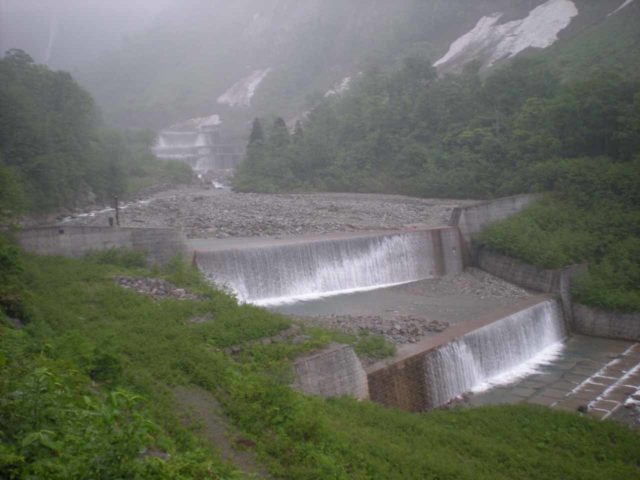 Day 46: Transport from Matsumoto to Toyama
This was a long day of travel as we took various connecting trains to get from Matsumoto to Nagano to Toyama. After checking in, we then did a trip to Tateyama (one end of the Tateyama Kurobe Alpine Route), where we visited Shomyo and Hannoki Waterfalls.
Day 47: Transport from Toyama to Kyoto
We checked out and took the train towards Kyoto, where we left our luggage at the accommodation. Then, we headed back in the other direction towards Nara to visit Nara Park and the Todai-ji. When we returned to Kyoto, we visited the Nijo Castle and the Fushimi Shrine.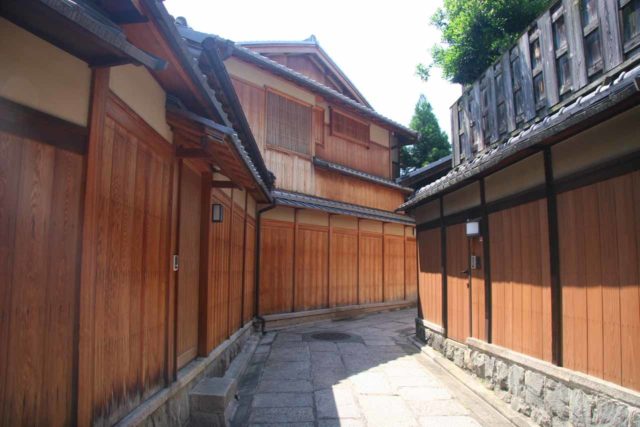 Day 48: Day at leisure in Kyoto
We pretty much spent the entire day strolling around the streets of Kyoto. Among the things we checked out were the Gion District, Kiyomizu-dera, Ishibei-koji, the willow tree (not cherry blossoms this late in the season though), Yasaka-jinja, Kennin-ji, and the Kinkakuji Temple.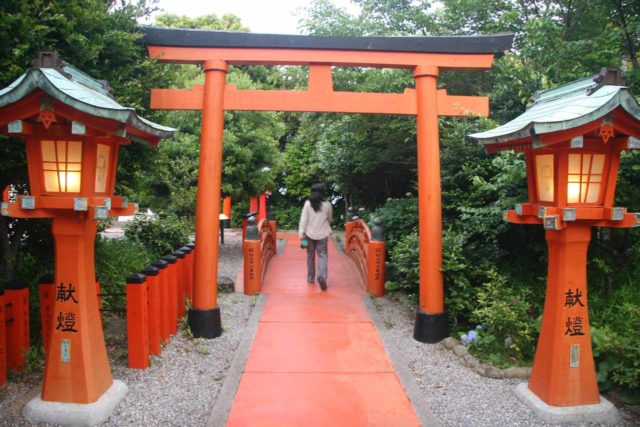 Day 49: Transport from Kyoto to Nachi
Overnight: Hotel Urashima (Nachikatsuura, Japan)
This was a long travel day where based on the inconvenient boat schedule (for our accommodation), we had to rush our visit to the Nachi Waterfall. We spent the rest of the evening in the Hotel Urashima Complex.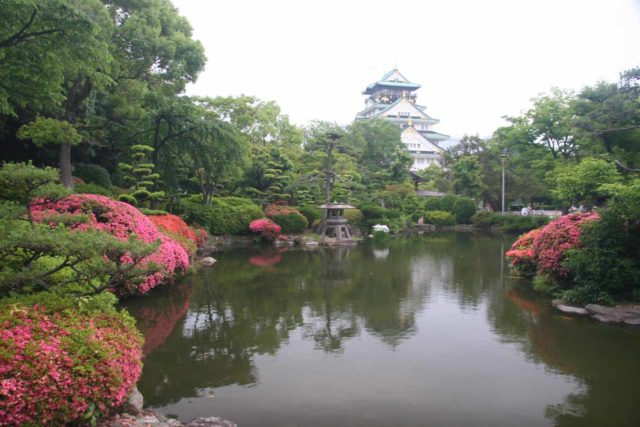 Day 50: Transport from Kii-Katsuura to Osaka
Overnight: Ramada Osaka (Osaka, Japan)
This was a similarly long travel day back to Osaka. Once there, we visited the exterior of the Osaka Castle as well as soaked in the night life ambiance of Dontonbori.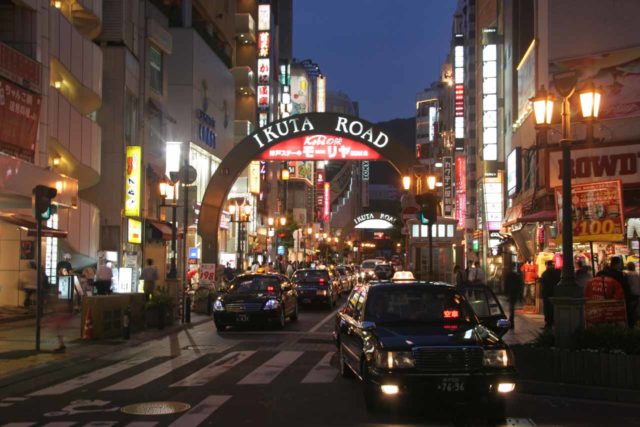 Day 51: Transport from Osaka to Kobe
On this day, we spent the morning visiting the impressive Himeiji Castle. Then, we returned to Kobe to check in. Afterwards, we visited the Nunobiki Waterfall as well as the Kobe Overlook and the Higashimon Street.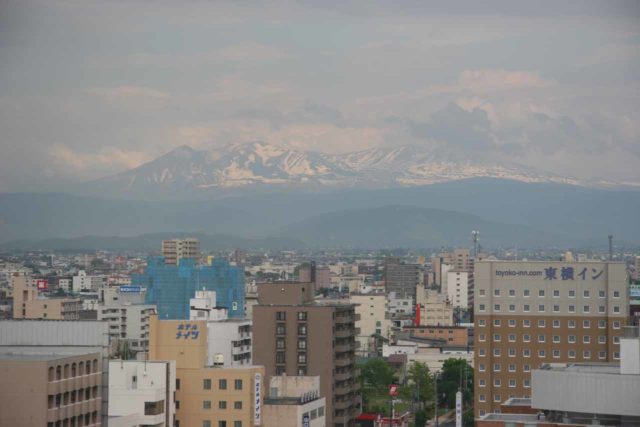 Day 52: Transport from Kobe to Sapporo, then transport to Asahikawa
This was a travel day where we flew from Kobe to Sapporo. Then, we took the train to Asahikawa. The rest of the evening was spent walking the city center of Asahikawa.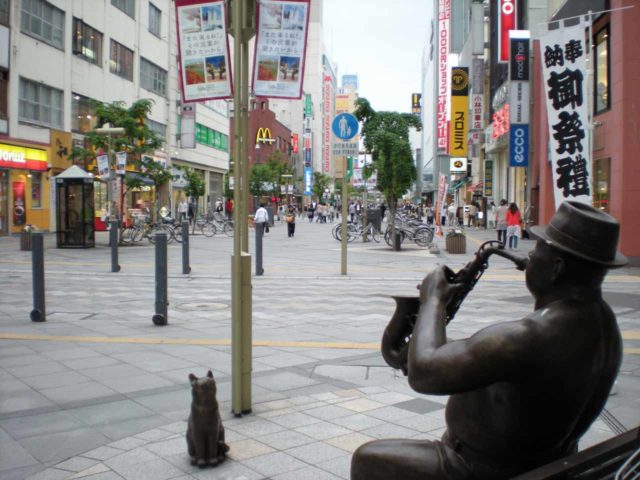 Day 53: Daisetsuzan National Park
On this day, we picked up the rental car, then we drove to Ginga and Ryusei Waterfalls before swinging around the mountain to the Tenninkyo Gorge to visit the Hagoromo Waterfall. We ended the day back at the Asahikawa City Center.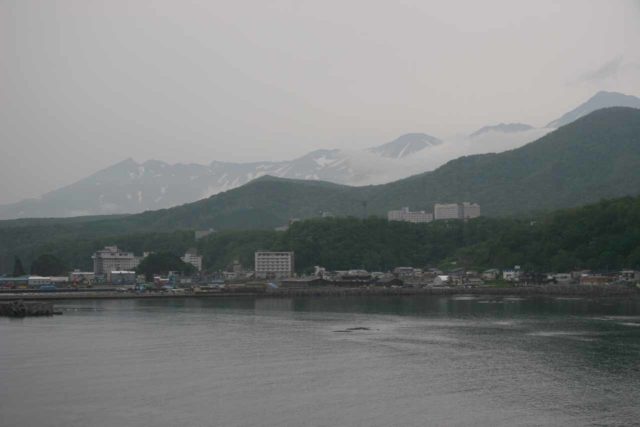 Day 54: Drive from Asahikawa to Utoro
Overnight: Iruka Hotel (Utoro, Japan)
This was a long driving day where we visited the Oshinkoshin Waterfall on the way to Utoro.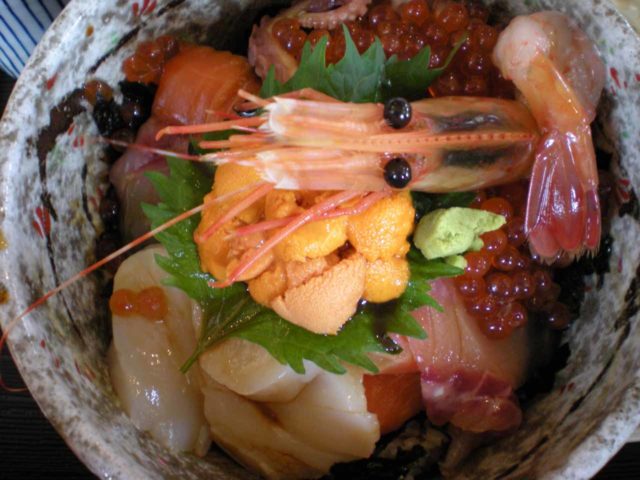 Day 55: Shiretoko National Park
Overnight: Iruka Hotel (Utoro, Japan)
On this day, we spent most of the morning doing a boat tour of the western coast of the Shiretoko Peninsula. Among the highlights included Kamuiwakka Waterfall, Furepe Waterfall, and many other Shiretoko Waterfalls. When the boat tour was over, we drove into the Shiretoko Peninsula and visited the Shiretoko Five Lakes.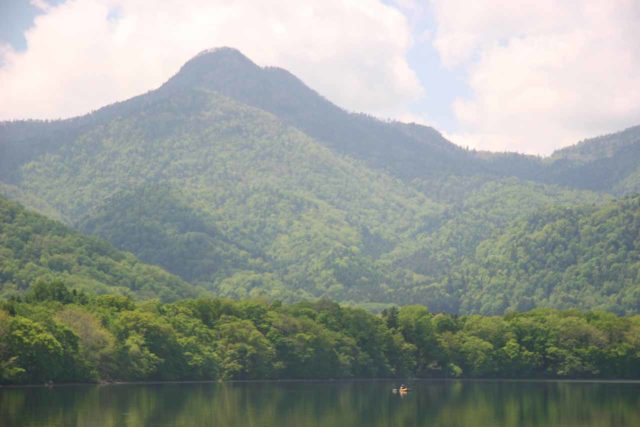 Day 56: Drive from Utoro to Kushiro
On this day, we visited Lake Mashu, the Wakoto-hanto (public natural thermal pools), and the Kushiro Shitsugen (possible crane sightings).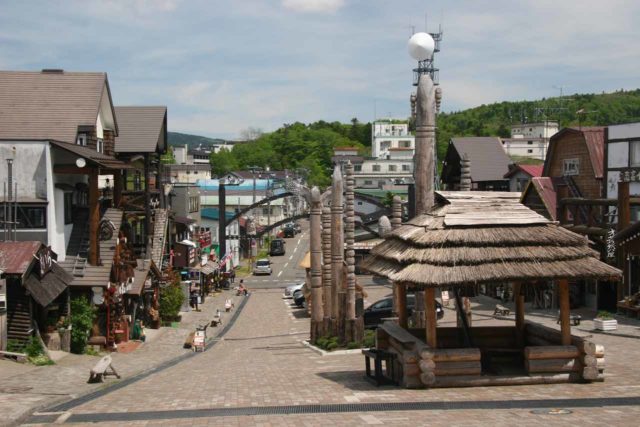 Day 57: Drive from Kushiro to Asahikawa, then transport to Sapporo
Overnight: Chisun Inn (Sapporo, Japan)
On this day, we took our time driving back to Sapporo. Along the way, we stopped by the Akankohan Ainu Village (for Marimo Balls and Eco Museum), then we returned the car in Asahikawa before taking the train to Sapporo.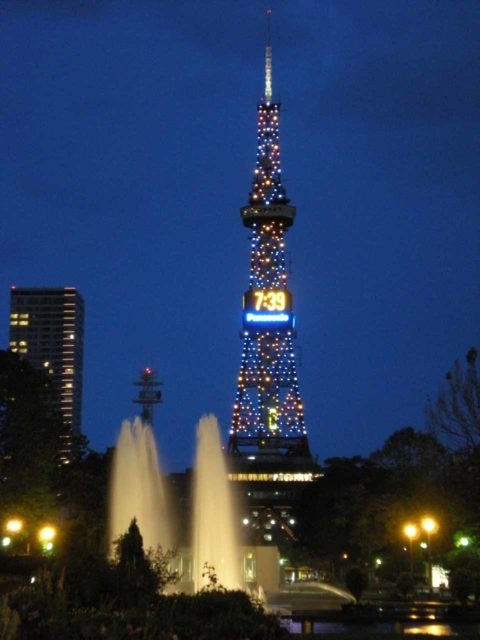 Day 58: Day at leisure in Sapporo
Overnight: Chisun Inn (Sapporo, Japan)
We pretty much just toured the city for our last full day in Japan. This included checking out the TV Tower, the Nijo Fish Market, the Hokkaido University Botanical Garden, the Ainu Museum, and the Susukino District.
Day 59: Fly from Sapporo to Los Angeles
This was pretty much a long travel day to go from Sapporo to Tokyo, and then return to Los Angeles.
[/expand]
Best Places We've Stayed At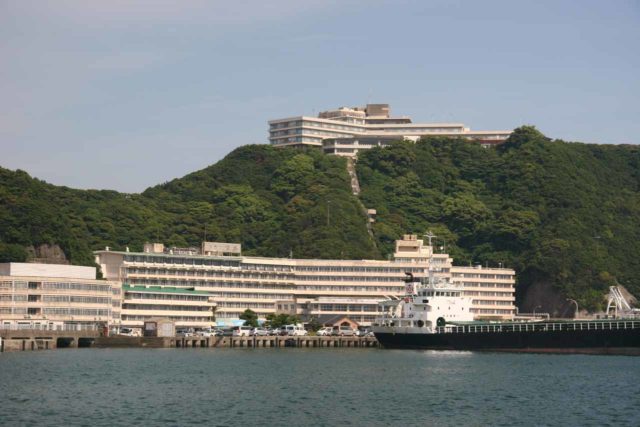 Hotel Urashima – Of all the places we stayed at, this probably was by far the most memorable. Not only did we enjoy the tatami-style room (which was also present in other accommodations we stayed at throughout Japan), but it was the overall experience of exploring the property as well as soaking in its onsen.
Indeed, this property was built within a mountain so the onsen actually opened out to the sea from within a cave! I couldn't imagine a more unique onsen experience, and it was too bad it was not cool to take pictures of the scenery (since people bathe in onsens buck naked).
And that wasn't all! The seemingly endless escalators up the cavernous interior of the hotel ultimately led up to the top where there was a garden with temple and even a path to a cave (though that path was closed during our visit). Still, the views from up here out to surprise sea arches or inland back to Kii-Katsuura were stunning. And it was too bad we only had one night to stay here.
The only downside to this place was that we needed to use their boat taxi to get from the mainland to the property. However, the boat schedule was very inconvenient (we could be stranded in one place or the other for at least three hours if we didn't rush to catch the lone morning or afternoon transports). I guess the way things were arranged here, you really needed to spend at least two nights here. Hopefully, we can do that next time…
Related Trip Reports
Waterfalls included in this itinerary
Visitor Comments:
Got something you'd like to share or say to keep the conversation going? Feel free to leave a comment below...
No users have replied to the content on this page