This itinerary was the first part of our 3.5-week trip that encompassed both Indian and the Maldives. That first leg of the trip focused on India.
This trip was definitely way out of our comfort zone, but I would also argue that we probably learned way more on our short time here than in most of our other trips.
Our India portion of the trip was fully escorted as there was absolutely no way I could get by trying to drive (way too chaotic).
As for coverage, this part of the trip could be further split up into three main sections – Central India (namely Delhi and Ranthambore), the far northeastern corner (Meghalaya), and the Western Ghats. Due to the amount of real-estate being covered, we had to fly numerous times to get from place to place in such a short amount of time.
Our original itinerary had Chitrakoot Falls and Simlipal National Park, but our tour operator wouldn't go there at the time due to separatist group activities.
Here are some highlights and the trip logistics behind the execution of this trip…
Trip Highlights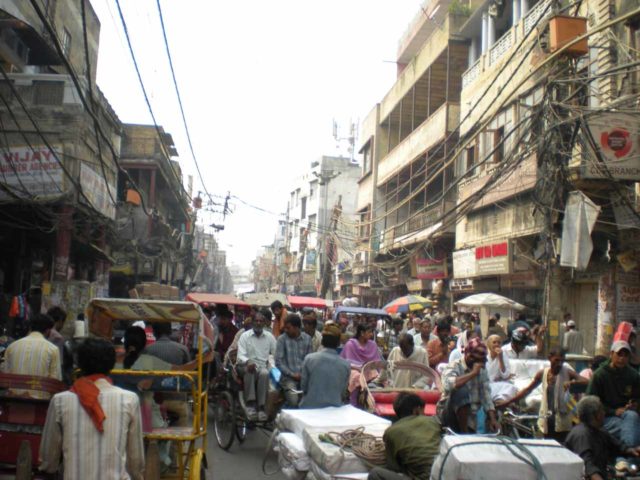 New Delhi – This is India's capital city. And while there's quite a bit of chaos, we've also found gems like the Humayun's Tomb, the India Gate, the Jami Masjid Mosque, and the Qutb Minar. There's even cases where the chaos is welcome like the really atmospheric Chandni Chowk Bazaar where we tried authentic Indian Food and had probably the best tandoori chicken we'd ever tried in these chaotic alleyways.

Taj Mahal – This is practically the mandatory sight to see when visiting India. It's actually a couple hours drive south of New Delhi to reach the town of Agra (where this monument is located), and once there, there's no need for words to realize just how beautiful and extraordinary this place was.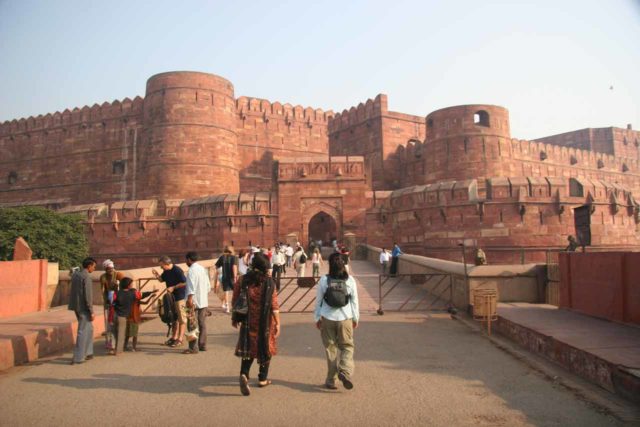 Agra Fort – This imposing structure was also not far from the Taj Mahal. Strolling amongst the imposing walls of this structure was also atmospheric if not popular. Even the views from the fort were impressive.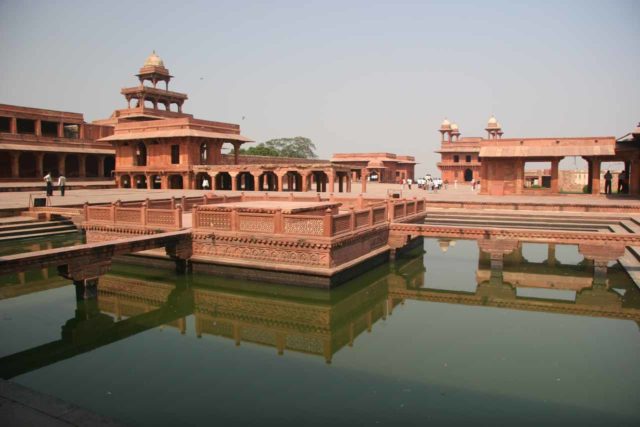 Fatehpur Sikri – This town featured quite a bit of history, and we managed to get a taste of it by visiting a series of elegant buildings featuring ponds, towers, minarets, arches, and more!
[expand title="MORE" swaptitle="LESS" trigpos="below"]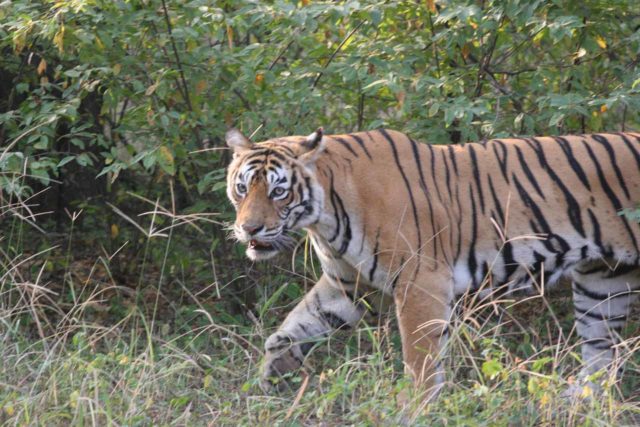 Ranthambore National Park – No question about it. Our visit to Ranthambore was all about the tigers. And we were fortunate to have seen the one dubbed the "Lady of the Lake". Indeed tigers in Asia are extremely endangered, and after having seen it in person, everything else we saw after that was just icing on the cake.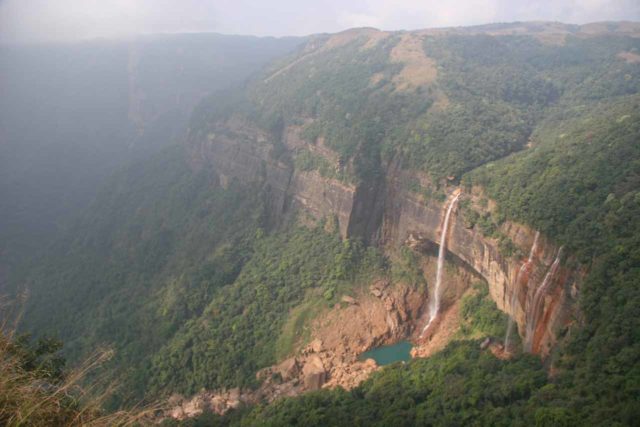 Nohkalikai Falls – This plunging waterfall was said to be one of the tallest in India, and indeed it was majestic as it sat in the country's remote corner in Sohra (or Cherrapunji) near Bangladesh. The falls also was accompanied by other minor waterfalls, which further added to its scenic allure.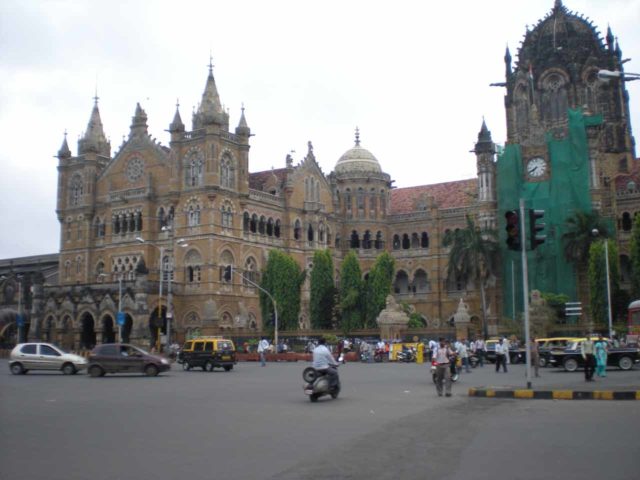 Mumbai – Even though we didn't have much time to actually see this city on our own pace, what we did get to see and experience was mind blowing. Mixed in with the grit of the Dharavi Slums right next to some crazy rich Bollywood Estates plus some historical architecture, coastlines, and more, there was definitely a lot to absorb by the senses. If we're fortunate to come back here, for sure we'll try to spend more time here and really get to experience this place from outside the tour car.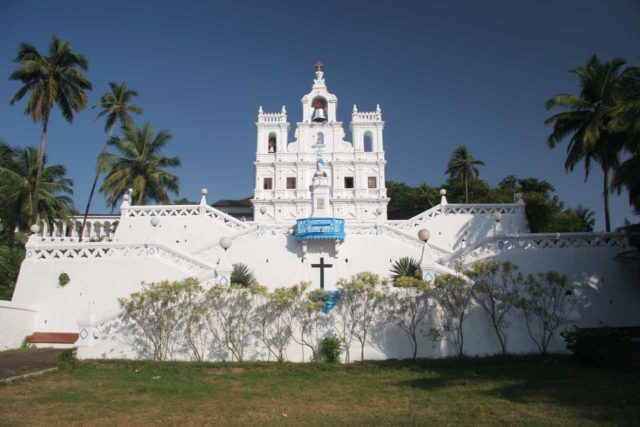 Goa – While many Indians think of this place as a beach vacation destination, I was more charmed by the Portugese influence in the area, which was very evident in some of the streets and buildings in Panaji (Panjim) as well as Old Goa. It's what made this place stand out more so than the other Indian cities and towns that we encountered throughout this trip.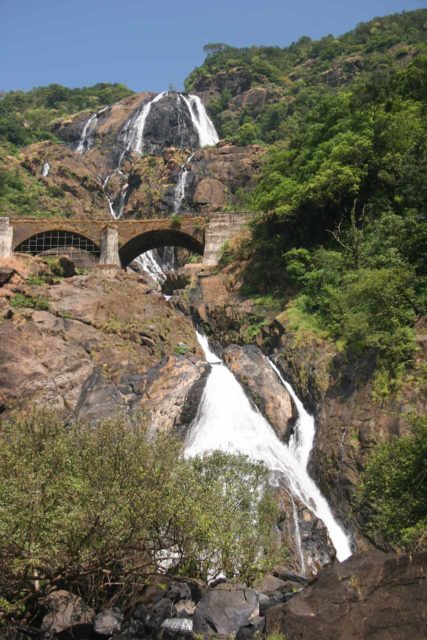 Dudhsagar Falls – This was said to be one of the tallest waterfalls in India in terms of cumulative height. We did an excursion that involved vehicular river crossings, monkeys, and a chance to swim at its base. I would have also liked to have seen the falls looking more regal from a higher vantage point, but apparently such a view is only reserved for train riders.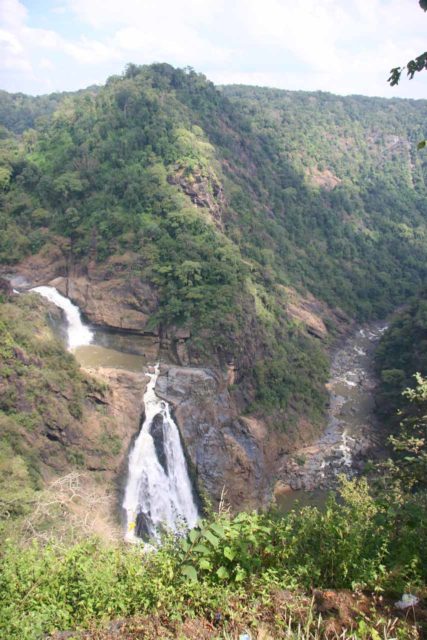 Magod Falls – This was one of the unsung waterfalling surprises found in Karnataka State as this big waterfall sat in a remote canyon that only allowed us to experience it from the top down. It took a bit of effort to reach in terms of how far off the beaten path that our driver had to go, but the physical exertion wasn't much once we got there.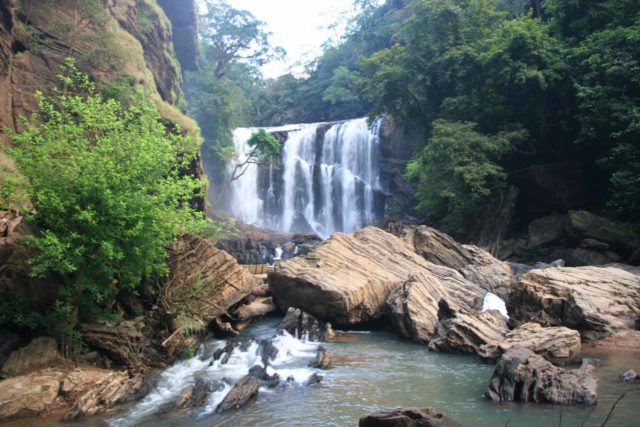 Sathodi Falls – This was one of the more graceful block waterfalls that we encountered in India (possibly the only one of this type that we saw on our trip), and even though we had to work for this one (both as far as the driver was concerned and in terms of the hike to get to it), we found the effort to be worthwhile. There were other Indian visitors who were surprised to see that foreigners would even come here, and that led to all sorts to friendly conversations in getting to know each other. Such little pleasantries are what makes off-the-beaten-path spots like this so worthwhile.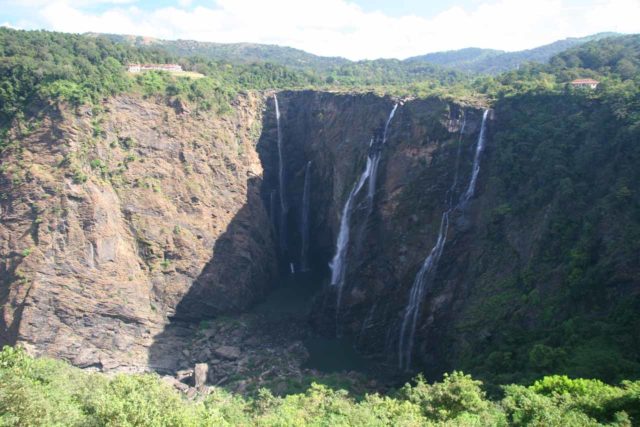 Jog Falls – Even though our visit to this waterfall was on the disappointing side, we're still calling it a highlight because it was still beautiful and grandiose even in its diminished state. So imagine how much crazier this falls would be had the hydro scheme further upstream hadn't robbed it of its water or if we happened to time a visit for the heart of the Monsoon Season.
Unchalli Falls – We found this waterfall to have possibly stolen the show from Jog Falls as this one had a very healthy flow with a fairly unique slanted shape. It also had a bold rainbow across it so our visit couldn't have been timed better. Apparently, visiting this waterfall used to require a bit of a long muggy 5-mile hike, but we wound up only walking for 15 minutes from an apparent closer trailhead. So it was also accessible.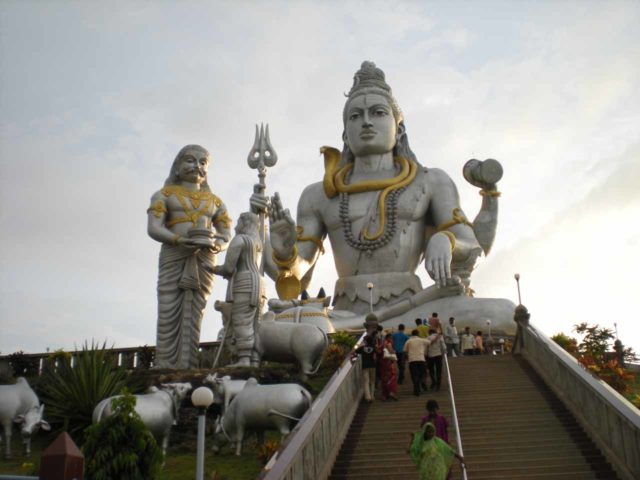 Murdeshwar – This beach town was surprisingly scenic and atmospheric as many Indian visitors played in the water (fully clothed in saris) or sharing the beach with cows and chickens, or checking out the temples and statues that face the Indian Ocean.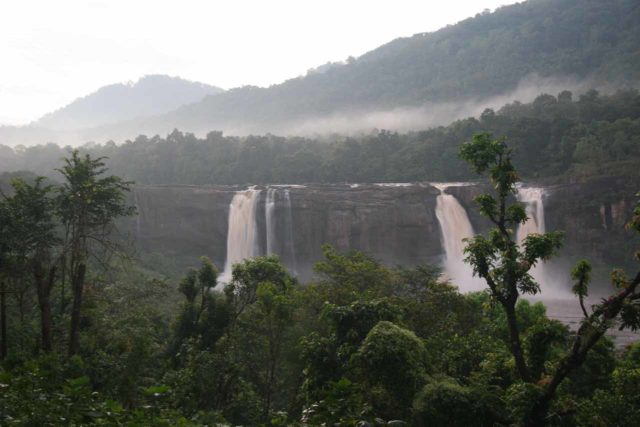 Athirappilly Falls – This wide waterfall was the main attraction when we stayed at a very nice Rainforest Hotel, which featured a direct view of it. But we also got to experience it up close when we went into its main entrance and enjoyed it from both the top and the bottom. Even though the flow of this falls was affected by hydroelectricity further upstream, it still seemed very naturesque when we visited.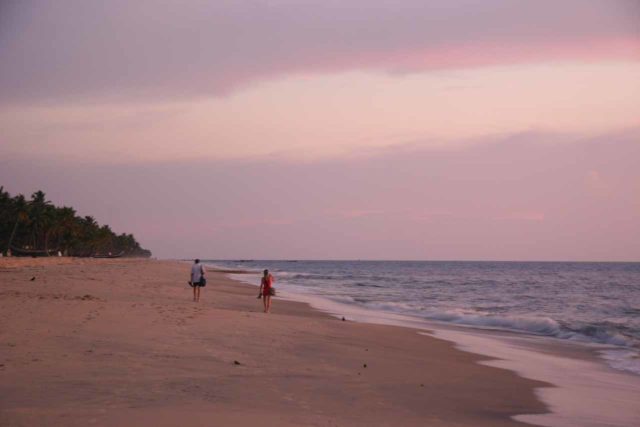 Marari Beach – Even though Goa seemed to have the reputation of possessing India's most beautiful beaches, in my experience, I thought this beach had the better scenery and atmosphere. Indeed, the sands were white, the sunsets were magical, and it was as uncrowded as they come. I even found myself explaining baseball to some kids playing soccer on the beach here while they were trying to teach me cricket. It's one of those memorable moments that can only come when you're off-the-beaten-path like this.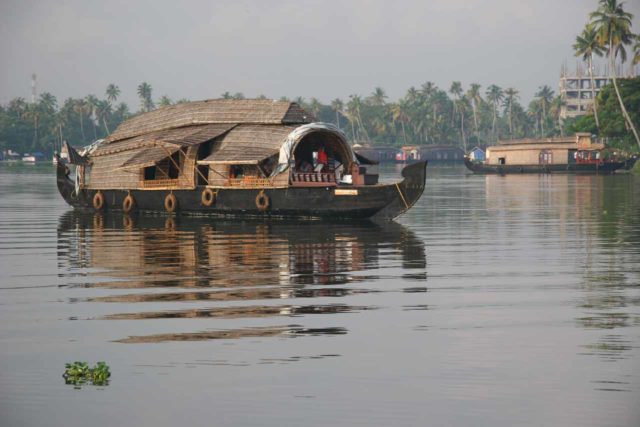 Kerala Backwaters – This was definitely one of the more unique experiences that we did where we got to cruise like royalty in the swamps of the Kerala Backwaters. Not only did we eat authentic Indian food well here, but we also got to tour local villages, check out traditional dragon boats, and even sleep out on the water in the houseboat. I can totally see why the Beattles did such a thing.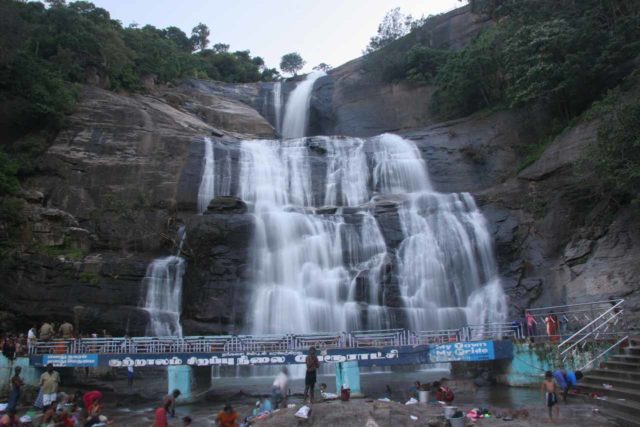 Courtallam Falls – This waterfall was one of several that Indian visitors got to bathe under its reportedly Ayurvedic waters. We also visited Old Courtallam Falls, Kutralam Five Falls, and Palaruvi Falls. So given the popularity of these places as well as the marketplaces and temples in the area, it all just added to the atmosphere that you can't get anywhere else in the world.
[/expand]
Travel Itinerary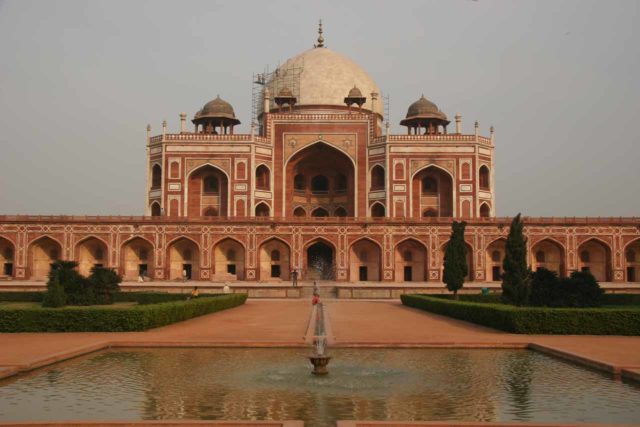 Days 1-3: International flight from Los Angeles to New Delhi
This was a long series of travel days since we were going to the exact opposite side of the world. Once we made it to Delhi, we visited Humayun's Tomb as well as the India Gate.
Day 4: New Delhi
On this day, we were taken around by a local guide to visit the Qutb Minar, the Chandni Chowk Bazaar, the Jama Masjid Mosque, the Red Fort, and the Akshardham Temple.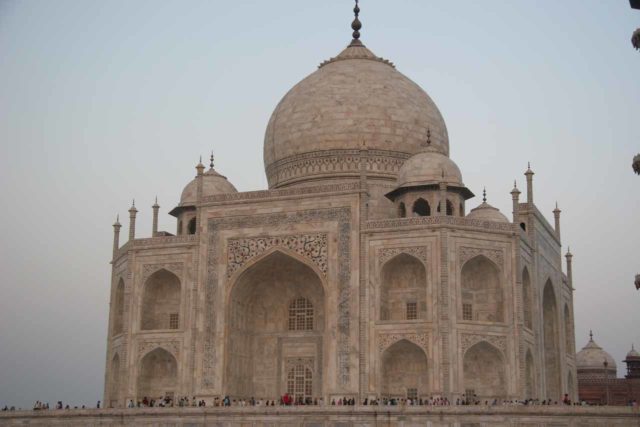 Day 5: Transport from New Delhi to Agra
Overnight: Gateway Hotel Agra (Agra, Uttar Pradesh, India)
After checking out of Delhi, we were driven south to Agra. Once there, we visited the Sikandra Fort, then we spent the rest of the day visiting the Taj Mahal.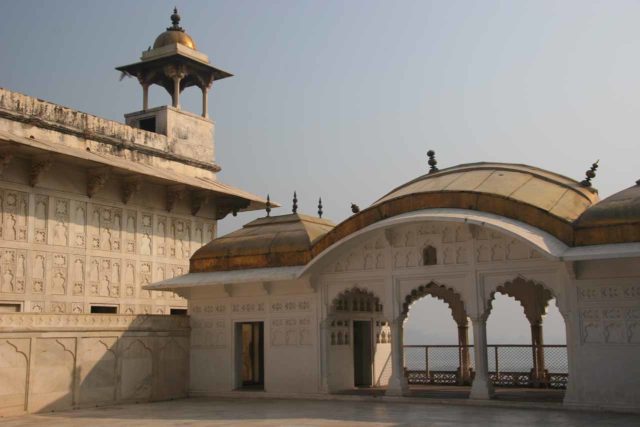 Overnight: Khem Villas Cottages (Ranthambore National Park, Rajasthan, India)
On this day, we visited the Agra Fort and Fatehpur Sikri. Then, we took a train towards Sawai Madhopur before we were transported to our accommodation within the national park boundaries.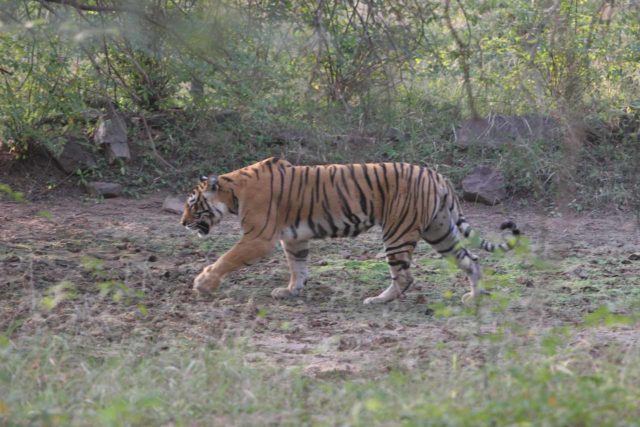 Day 7: Ranthambore National Park
Overnight: Khem Villas Cottages (Ranthambore National Park, Rajasthan, India)
We went on a jeep safari to spot tigers as well as other wildlife.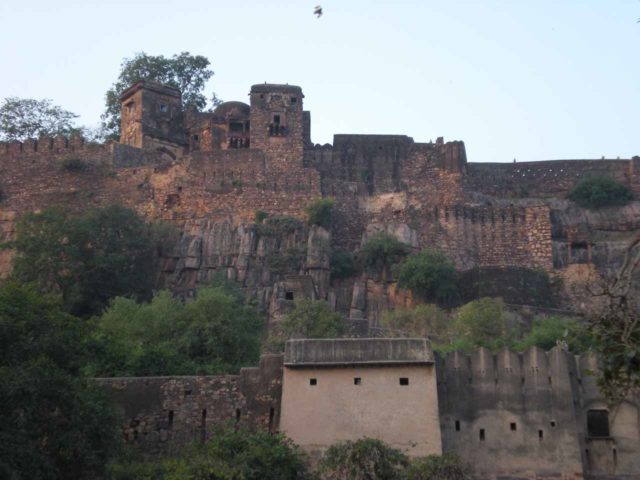 [expand title="MORE" swaptitle="LESS" trigpos="below"]
Day 8: Transport from Ranthambore National Park to Delhi
We started off the morning with a Ranthambore Jeep Safari (to see Ranthambore Fort as well as other wildlife), then we were transferred to Delhi. The original itinerary called for a stop in Jaipur to tour the sights there, but an unfortunate incident where our tour vehicle hit a child running onto the road resulted in delays where we had to abort those original plans.
Day 9: Fly from Delhi to Guwahati then transport to Shillong
We had to stomach quite a long flight delay before finally leaving Delhi. Once we arrived in Guwahati, we were then driven south to Shillong. Along the way, we stopped for Dumdam Falls.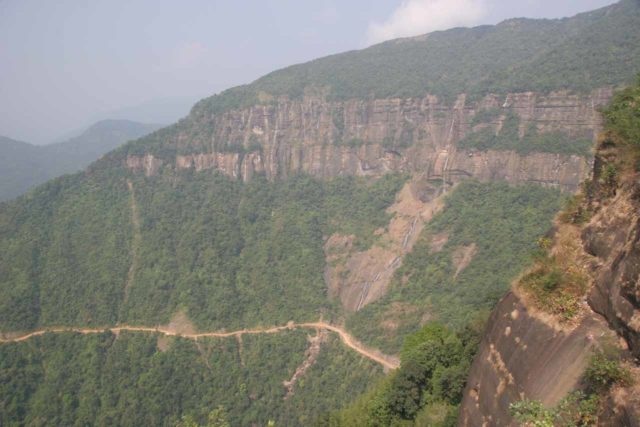 Day 10: Day Tour to Cherrapunji
This was a day where we went to Sohra (Cherrapunjee) where we visited a slew of waterfalls. Among them were Nohsngithiang Falls, Kynrem Falls, Missing Falls, Nohkalikai Falls, Elephant Falls, Bishop Falls and Beadon Falls. We also saw the Shiva's Lingam as well as gotten a panorama at Shillong Peak.
Unfortunately, we were also supposed to visit Sweet Falls, but we had run out of time (probably spending too much time on the lesser waterfalls).
Day 11: Transport from Shillong to Guwahati then fly to Mumbai
Overnight: Taj Lands End Hotel (Mumbai, Maharashtra, India)
On this day, we briefly checked out Bishop Falls and Beadon Falls before continuing on to Guwahati to catch our flight. However, this flight was delayed for several hours due to the threat of a cyclone. Eventually, we made it to Mumbai late at night.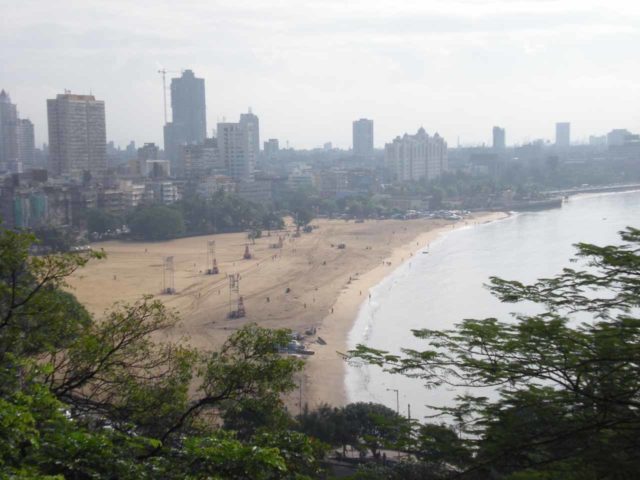 Day 12: Fly from Mumbai to Goa
Overnight: Casa de Goa (Calangute, Goa, India)
We spent the morning on a whirlwind tour of Mumbai (Colaba, Gate of India, Chowpatty Beach), then we flew to Goa. After checking in, we visited Calangute Beach.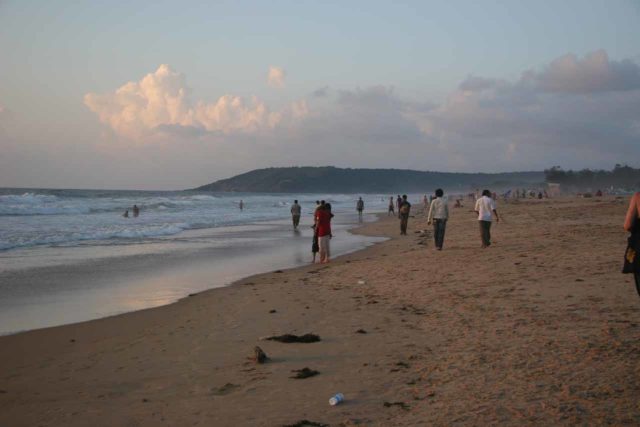 Day 13: Exploring Goa
Overnight: Panjim Peoples (Panaji, Goa, India)
We started the day being taken east to Dudhsagar Falls, then we visited Old Goa (Basilica de Bom Jesus and Se Cathedral). Finally, we self-toured the town of Panaji, where we visited the Church of Our Lady of the Immaculate Conception.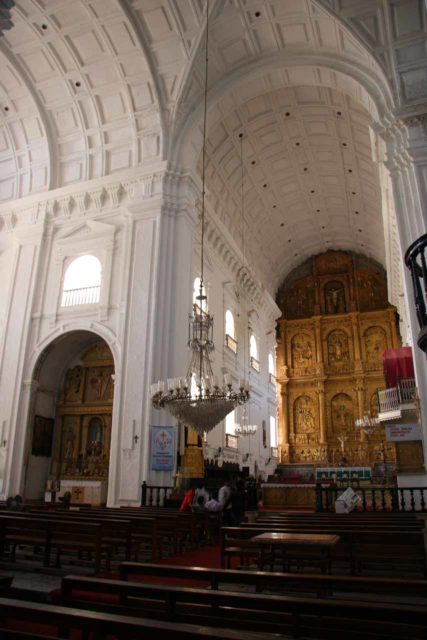 Day 14: Transport from Panaji to Sirsi
Overnight: Hotel Shivani (Sirsi, Karnataka, India)
After leaving Goa, we made the long drive south into Karnataka State. While there, we visited Magod Falls and Sathodi Falls.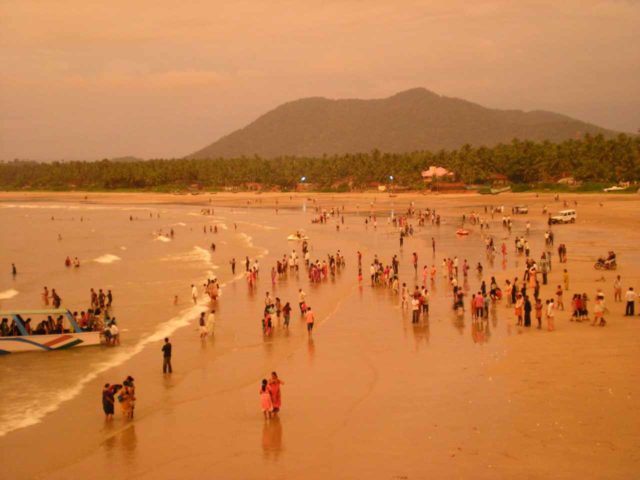 Day 15: Transport from Sirsi to Murdeshwar
Overnight: Naveen Beach Resort (Murdeshwar, Karnataka, India)
On this day, we were driven to Jog Falls and Unchalli Falls. We ended the day at Naveen Beach (Shiva Statue).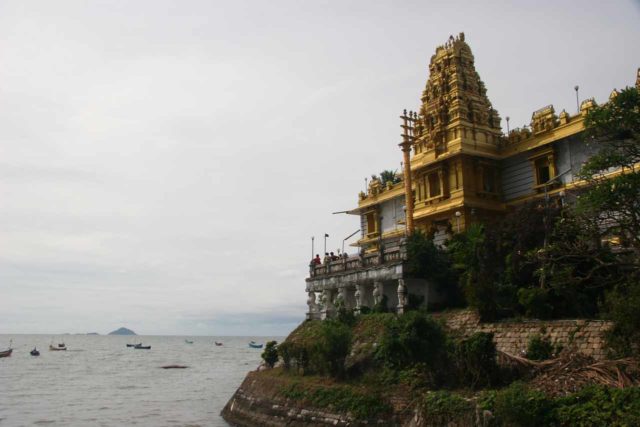 Day 16: Transport from Murdeshwar to Thrissur
Overnight: Rainforest Resort (Thrissur, Kerala, India)
After spending the better part of the morning enjoying Naveen Beach, we were then taken to a regional airport, which flew us into Kerala. From there, we were transported to our accommodation in Thrissur.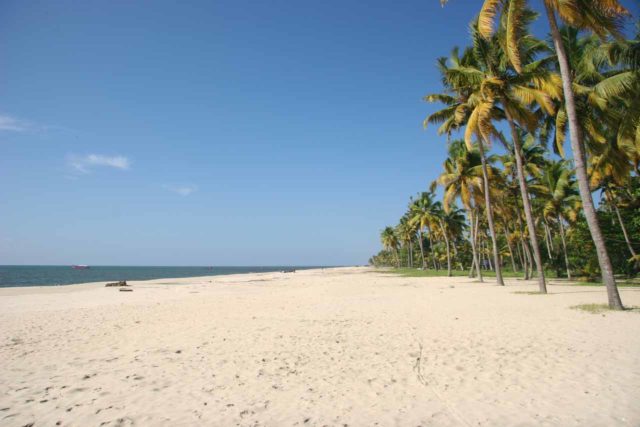 Day 17: Transfer from Thrissur to Alleppey
We spent the morning visiting Athirappilly Falls before being driven to Marari Beach. That was where we spent the remainder of the day.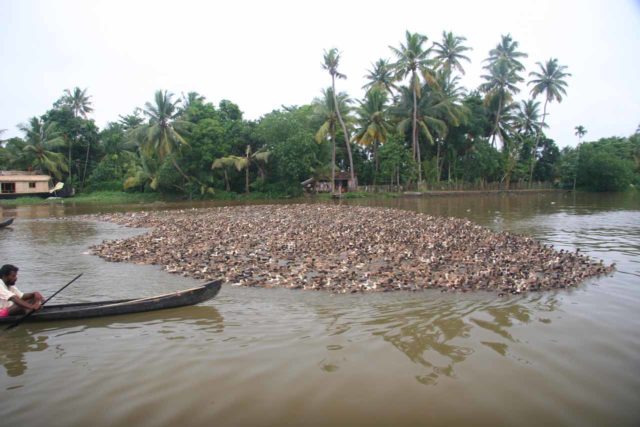 Day 18: Kerala Backwaters
After spending part of the morning at Marari Beach, we were then taken to our Kerala Backwaters Cruise. That was where we got to tour by river before sleeping on the house boat.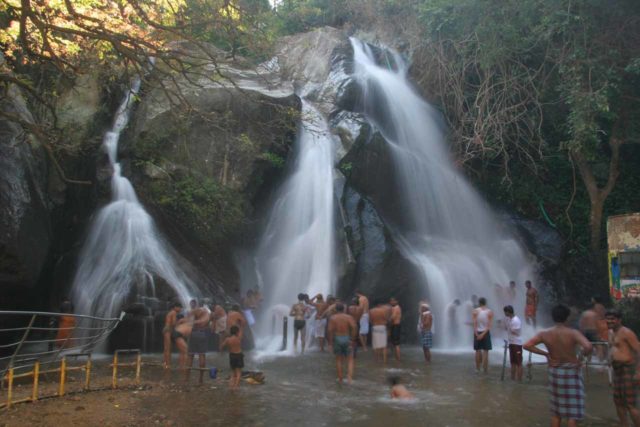 Day 19: Transport to Courtallam
Overnight: Saaral Resort (Courtallam, Tamil Nadu, India)
On this day, we ended the Kerala Backwaters cruise then we were driven to a bunch of waterfalls – Palaruvi Falls, Kutralam Five Falls, Old Courtallam Falls, and Courtallam Falls.
Day 20: Transport from Courtallam to Kochi Airport then fly to Maldives
This was a travel day where we were taken back across the border into Kerala before going south to the airport so we could catch our flight to the Maldives.
[/expand]
Related Trip Reports
Waterfalls included in this itinerary
Visitor Comments:
Got something you'd like to share or say to keep the conversation going? Feel free to leave a comment below...
No users have replied to the content on this page