This itinerary encompassed a weekend trip to the Grand Staircase National Monument in Southern Utah. I was joined by my Mom, and the timing of this trip was kind of like a little birthday celebration for her.
Meanwhile, Julie was with her Mom in Europe. Thus, this was kind of a redux of that mother-son bonding trip that we had earlier back in Memorial Day Weekend in 2003.
The difference here was that we were aiming to essentially get back to those sights that had either been overlooked or had defeated us in the past. Especially in the case of Upper Calf Creek Falls, this was my third attempt at it so we weren't going to be denied this time around.
Another pleasant surprise about this trip was that there seemed to be surprisingly good waterflow even though we were one week before the official start of Autumn. I suspect that this was due to the Summer Monsoons when the deserts of the American Southwest would see their most precipitation in the year.
In any case, here's a brief summary of what we managed to do on this trip…
Trip Highlights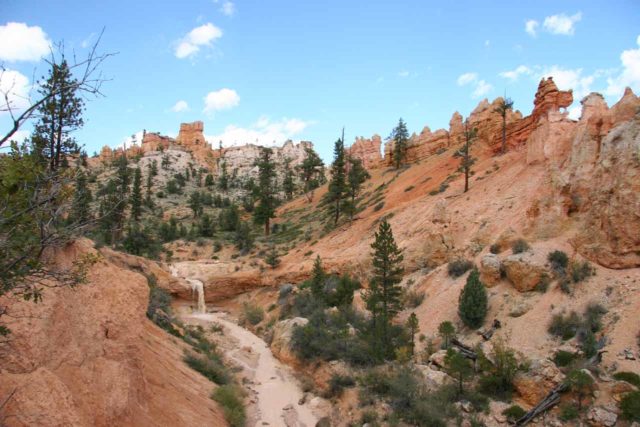 Mossy Cave – The first time we visited this area, the waterfall wasn't flowing. So imagine our surprise when we saw it gushing with a milky color as it fell and rushed before the familiar Scooby Doo formation at the top of the cliffs. It gave us the confidence that the waterfalls ought to be doing well on this trip.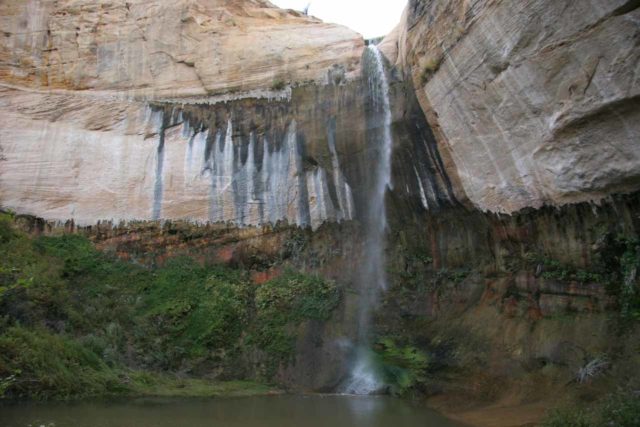 Upper Calf Creek Falls – This was one of the more elusive waterfalls as it wasn't until my third attempt at it that Mom and I were finally successful. Indeed, it wasn't the easiest waterfall to find, and the steep and unforgiving terrain didn't do us any favors in terms of making it easy to find either. But the payoff for our efforts was this nearly 90ft waterfall that we had all to ourselves for a totally different experience than the Lower Calf Creek Falls further downstream. Indeed, the effort it took to get here certainly made us savor this victory.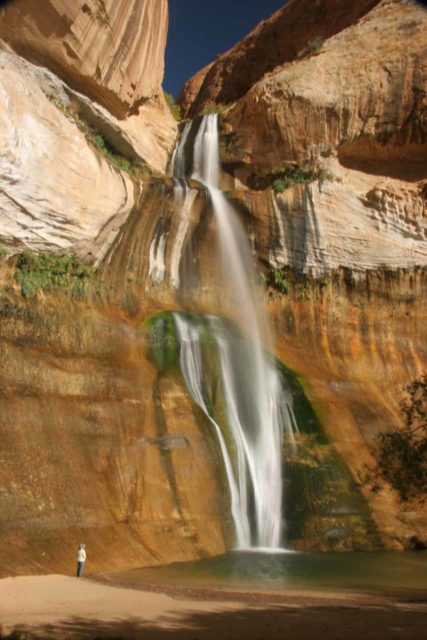 Lower Calf Creek Falls – This reliable and popular waterfall requires a bit of a sandy hike to reach, but with so much scenery from the cliffs to the pictographs along the way, this desert oasis never disappoints. And it certainly didn't disappoint on this visit when once again we had it all to ourselves with our early start.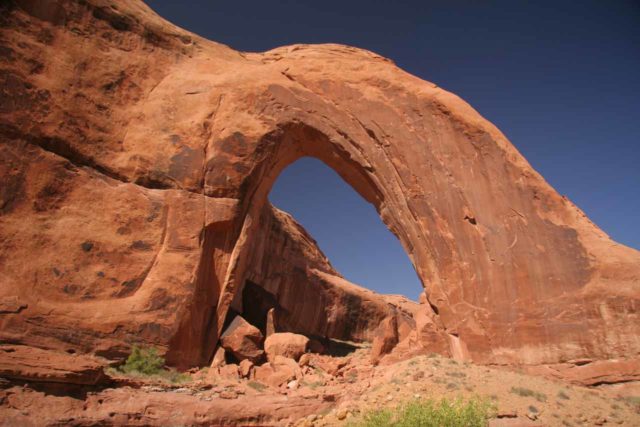 Broken Bow Arch – Mom and I had never been down the Hole-in-the-Rock Road until this trip, but this huge natural arch was certainly a taste of what I'm sure would come if we make more visits to this remote part of Southern Utah. Nonetheless, the fairly accessible natural arch was a sight to behold and worth all the uncertainty we had in the drive to get here as well as the hike in such desolate terrain.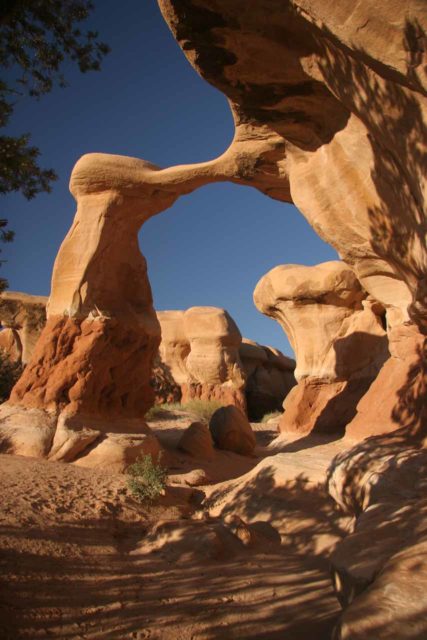 Devil's Garden – This was another stop we made along the Hole-in-the-Rock Road and this series of weird formations and natural arches was a lot easier to experience and reach than Broken Bow Arch. But it still didn't feel crowded here, and the weather was perfect for contrasting the blue skies against the bright shapely rocks for those photos you want to share and show off.
Travel Itinerary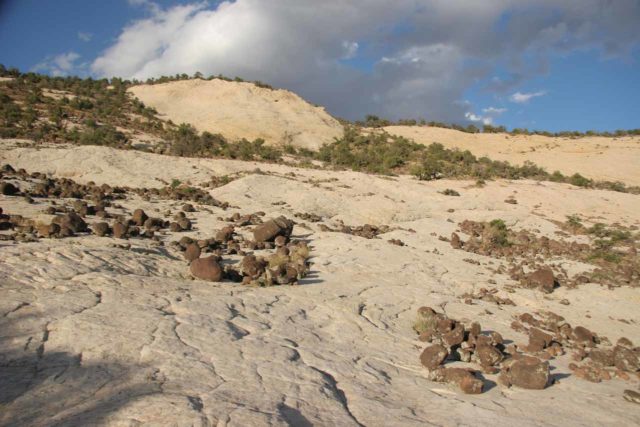 Day 1: Drive from Los Angeles to Escalante
Overnight: Prospector Inn (Escalante, Utah, USA)
This was a long day of driving but with our very early start, we had time to visit both Mossy Cave Falls and Upper Calf Creek Falls before settling in Escalante for the night.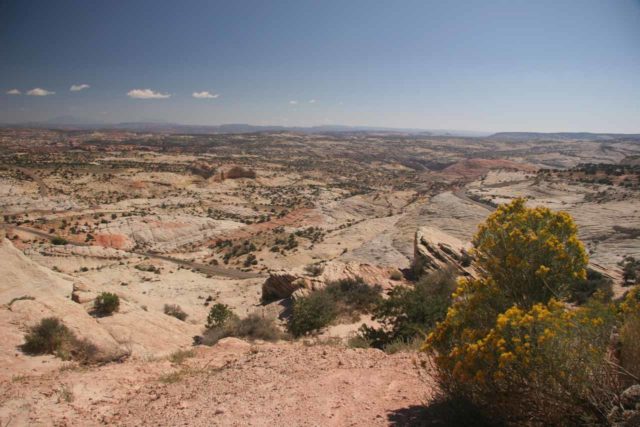 Day 2: Day Trip in Grand Staircase National Monument
Overnight: Circle D Motel (Escalante, Utah, USA)
We started the day doing the Lower Calf Creek Falls hike, then we spent the better part of the afternoon along the Hole-in-the-Rock Road visiting the Broken Bow Arch and the Devil's Garden, which itself harbored the Mano and Metate Arches as well as other interesting formations.
Day 3: Drive home
This was a day of no sightseeing as we just went straight home after a pre-dawn start.
Trip Reports
Waterfalls included in this itinerary
Visitor Comments:
Got something you'd like to share or say to keep the conversation going? Feel free to leave a comment below...
No users have replied to the content on this page