Although I had been to the Eastern Sierra of California (particular around the Mammoth Lakes vicinity) many times, this was the first time our daughter got to experience it for herself. It was also Julie's first time back here in a little over a decade.
Adding to the fun factor was that we got to join some good friends of mine who brought their kids along for a couple of days on their trip. This allowed our kids to interact with each other in and around the sights that they wouldn't otherwise experience normally.
Meanwhile, us older adults could spend some quality time and catching up when things aren't so hectic (except for the kids). I guess that's the balance between maintaining the kids' interest while still maintaining our own by doing some of the adult things or things that was worthwhile for the whole family.
Here are some highlights and a summary from this trip itinerary…
Trip Highlights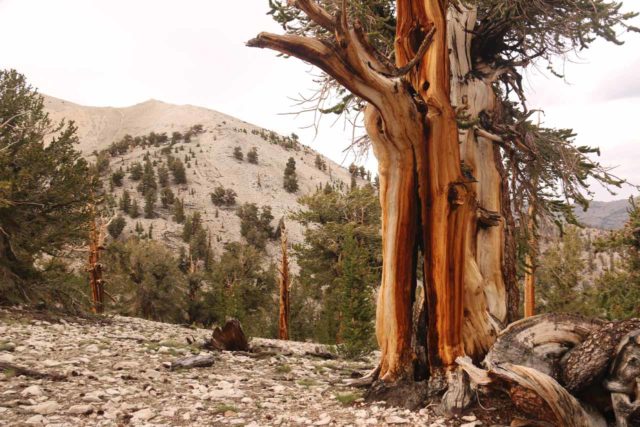 Patriarch Grove – while it didn't require much hiking to get up close to the ancient bristlecone pine trees here, it definitely took a bit out of our car as the road beyond the Methuselah Grove was a bit on the rough side. Still, the trees were fascinating though we did have to watch out for a rapidly approaching thunderstorm…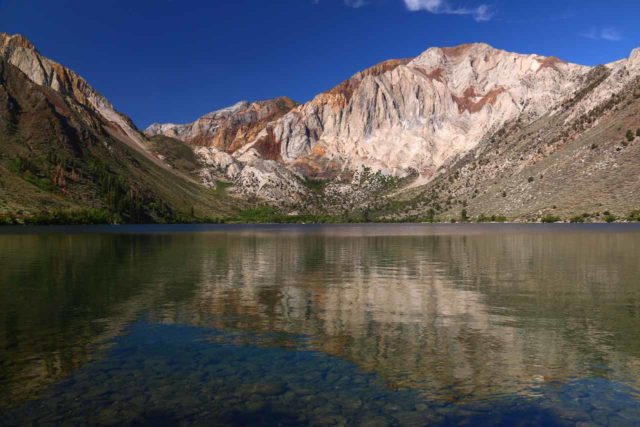 Convict Lake – Eastern Sierra lakes like this aren't supposed to be easy to visit (they normally require pretty tough overnight backpacks at high altitude). But with this lake that we tended to overlook over the years, we were pleasantly surprised by how beautiful it was. Of course we had to be here early given how popular it was.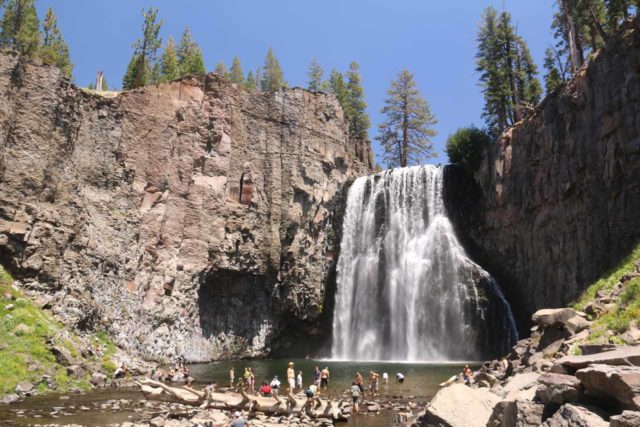 Rainbow Falls – we always knew that this was a reliable waterfall to visit throughout the Summer. But when you have kids with you, it made the experience here that much more special as a combination of healthy flow and places spots to play and cool off certainly kept everyone having fun while also relaxed with the beautiful surroundings…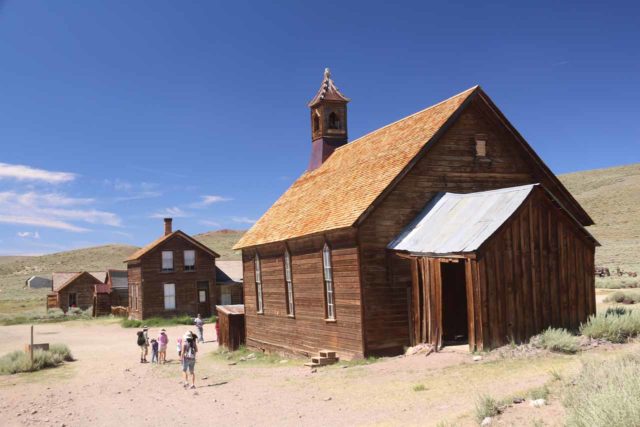 Bodie – This was a bit of a new experience for us, but with the kid factor, we thought it was perfect for letting the kids' imaginations run wild while also learning a bit about the history of California, especially in the prospecting days where people went to great lengths for a new life and new opportunities.
[expand title="MORE" swaptitle="LESS" trigpos="below"]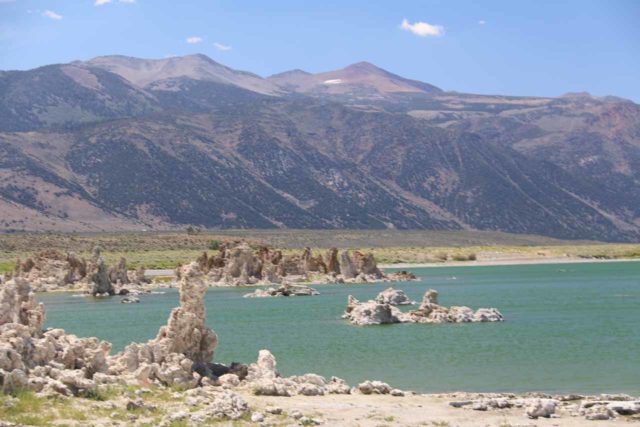 Mono Lake – even though it was a pretty hot day in the middle of Summer with budding thunderstorms not too far away, the opportunity to let the kids experience the unusual tufa scenery and the strange colonies of black flies (that move then settle with every step you take) made it a no brainer to stop by this easy-to-visit attraction, especially after a satisfying lunch at the familiar Tioga Gas Mart.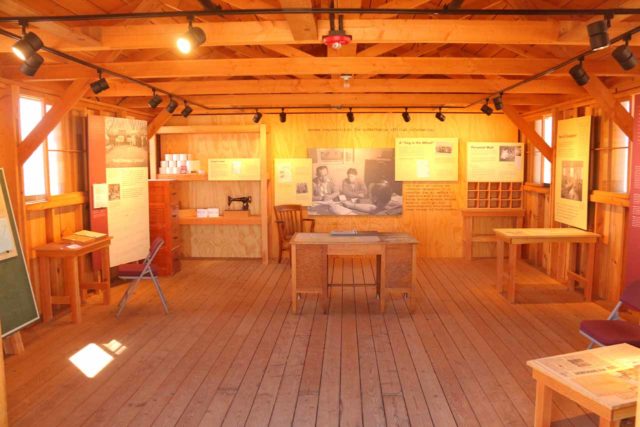 Manzanar – the beauty of the Eastern Sierra mountains belied a darker history of these internment camps aimed at Japanese Americans during World War II when Japan and the US fought over control of the Pacific. It was definitely one of the country's more shameful moments but lots could be learned here in order to deal with ongoing racial issues that still seem to persist around the world to this day.
[/expand]
Travel Itinerary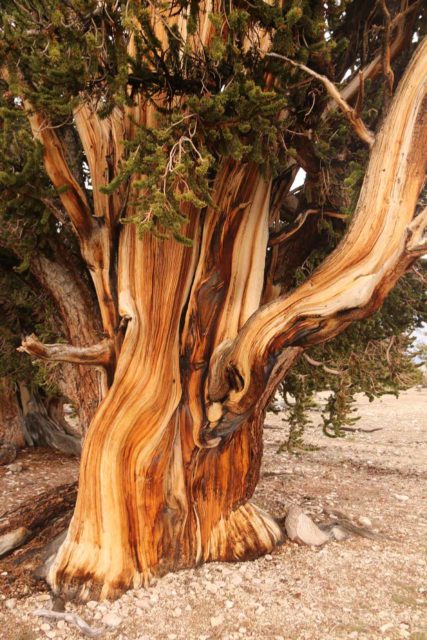 Day 1: Drive from Los Angeles to Bishop
Overnight: Motel 6 (Bishop, California, USA)
All Eastern Sierra trips begin with a driving day for us. We made an intermediate overnight stop in the city of Bishop so we could visit the Ancient Bristlecone Pine Trees before it got dark, then get some supplies at the supermarket.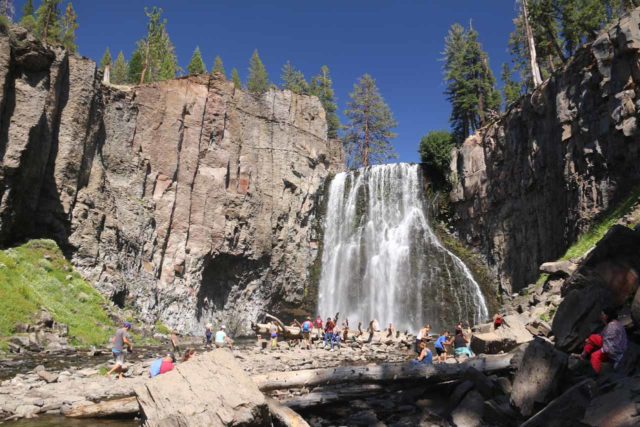 Overnight: Sierra Manor (Mammoth Lakes, California, USA)
On this day, we checked out of Bishop, drove to Convict Lake for a photo run, then spent the better part of the day hiking to both Rainbow Falls and the neighboring Lower Falls, before checking into Mammoth Lakes for some more hanging out in the evening.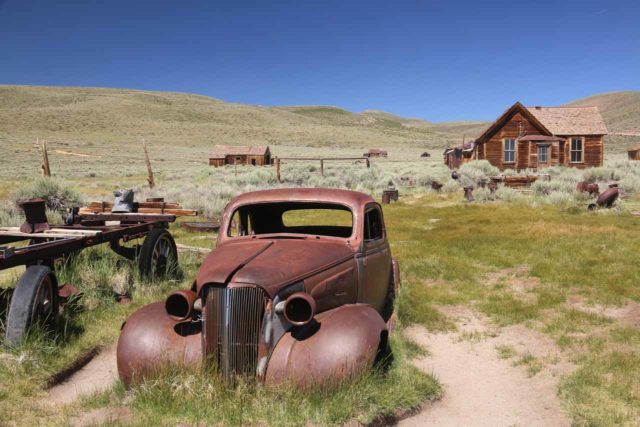 Day 3: Bodie and Mono Lake
Overnight: Sierra Manor (Mammoth Lakes, California, USA)
With no vagabonding necessary on this day, we took advantage by visiting the Bodie Ghost Town (which was something we had never done before) then spending a chillaxed time at Mono Lake after fish taco lunch at the Tioga Gas Mart. The evening was spent hanging out once again with the kids playing in the jacuzzi.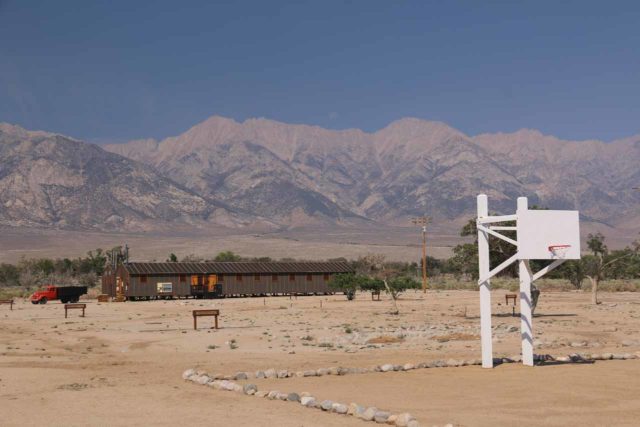 Day 4: Drive Home with stop in Manzanar
Knowing that it would be hellishly hot at Manzanar, we got an early start so we could be here before the heat would become unbearable. That early start also allowed us to get home at a reasonable hour.
Related Trip Reports
Waterfalls included in this itinerary
Visitor Comments:
Got something you'd like to share or say to keep the conversation going? Feel free to leave a comment below...
No users have replied to the content on this page