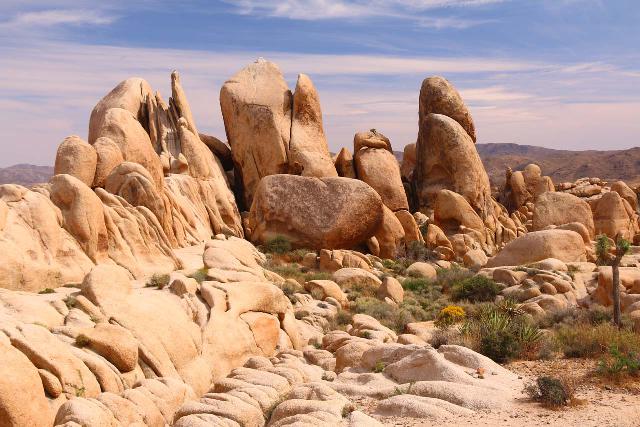 17-May 2019 to 19-May 2019:
Indeed, by about 11:30am, we had returned to camp. I didn't bother doing Mastodon Peak, especially since it was getting hot on this day. But I did contemplate doing the 2-mile loop hike and meeting the crew back at the Cottonwood Campground since it all happened to be quite close by.
Our lunch consisted of more hot dogs and veggies, but I also happened to finally give into the indulgence of fried dumplings that my parents had brought and offered me.
I really hoped that I wouldn't be paying the price for that, but only time would tell.
For the next couple of hours, the combination of food coma and desert heat started to set in for all the adults. Meanwhile, the kids were playing Pharoah or something like that where Joshua buried himself in the sand by camp. Clearly he was oblivious to the fact that he wasn't going to shower for another night…
[Show Trip Report As Single Page]