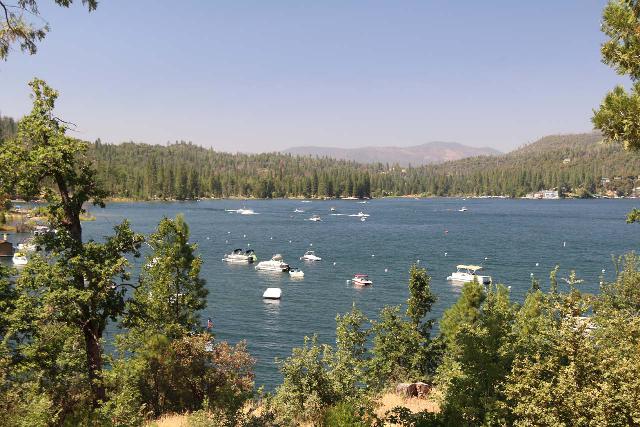 16-August 2019 to 18-August 2019:
Oh well, in any case, after seeing another attractive water slide that seemed inaccessible from this side of Willow Creek, I ultimately caught up to the rest of the family at a different attractive cascade.
Julie thought this was the Angel Falls, but I had a feeling that it wasn't. Regardless, they decided that this was going to be their chill-out spot while I'd continue to pursue the Angel Falls (assuming this one wasn't it) and the Devil's Slide Falls further on.
And while I was busy taking pictures before heading out, we noticed that Sophia slipped and fell into a shallow part of Willow Creek.
Dad aggressively went into the creek after her when he, too, slipped and fell into the shallow part of the creek…
[Show Trip Report As Single Page]