This was a quick weekend getaway trip to celebrate Julie's birthday. Given that we needed some time off from Tahia and from all my troubles with the big website migration as well as the usual day job dramas, Julie and I did this trip alone.
Here's a brief summary of what we managed to do on this trip…
Trip Highlights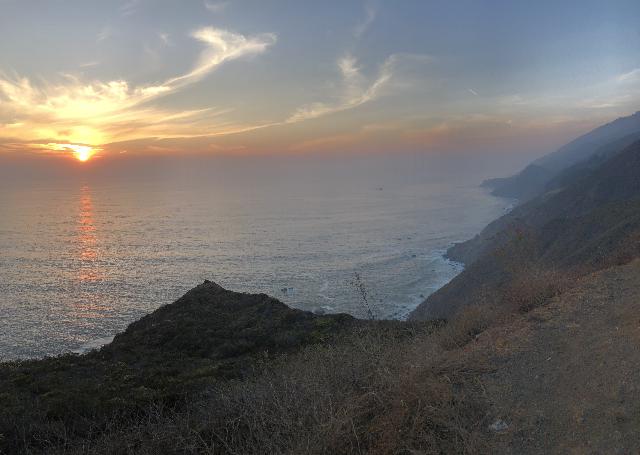 Big Sur Sunset – it's hard not to be entranced by a sunset at one of the best places to watch where the ocean meets the sky. And so we were fortunate enough to experience such a sunset despite a combination of haze from wildfire smoke as well as an incoming marine layer.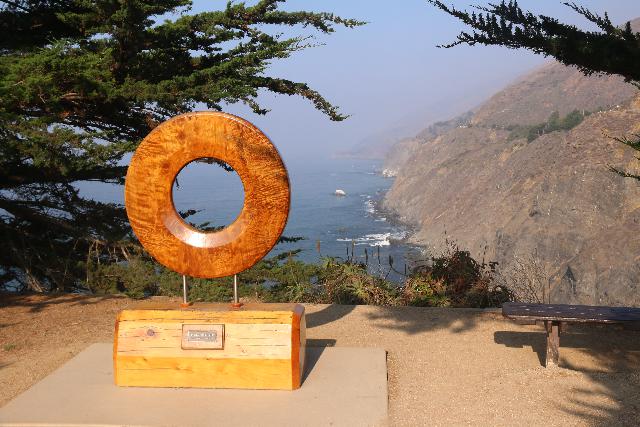 Coastal Views – there were plenty of moments to pull over and stop to take in the breathtaking scenery along the Big Sur Coast. Of course, we also stayed at the Ragged Point Inn, which also yielded great views as well (without the need to drive extra for them)…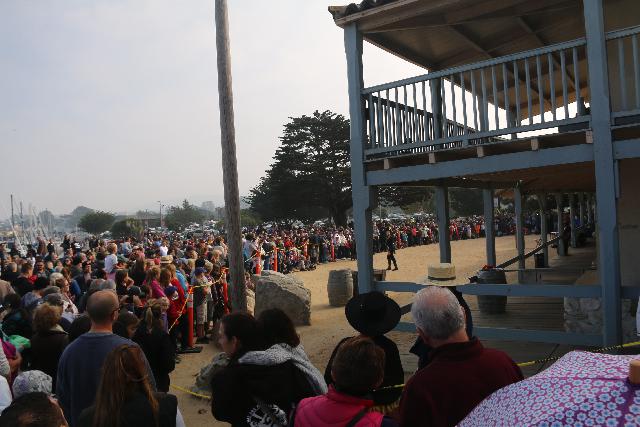 Bicentennial Re-enactment of the Battle of Monterey – this was an unexpected surprise for us as we happened to stumble upon a re-enactment of the battle that resulted in the founding of the historic city of Monterey. While the Old Fisherman's Wharf itself was the main reason for us to show up and enjoy the place, I think it was this accidental event (complete with window-rattling cannon shots) that really made this experience memorable…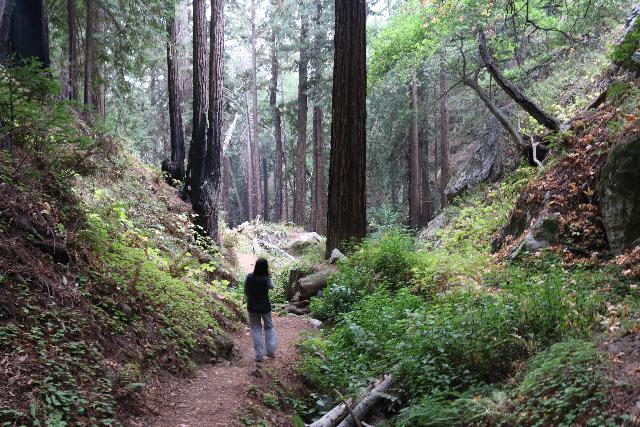 Canyon Falls – over the years, we tended to be a bit jaded when it came to diminutive waterfalls like this, but after realizing how old favorites became overrun with crowds from the social media effect, we've come to appreciate the peace and quiet as well as subtle scenery of places like this. Plus, its healthy year-round flow in a time when California was facing its worst wildfires (from Global Warming) that made this place grow on us.
[expand title="MORE" swaptitle="LESS" trigpos="below"]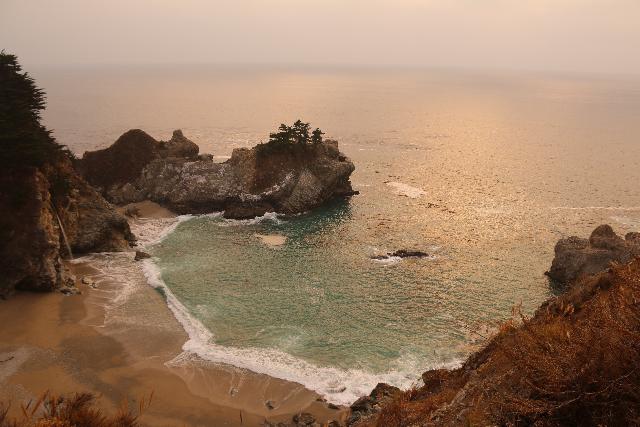 McWay Falls – even though this place is now quiet crowded as a result of its popularity, we still find the scenery captivating, especially when we realized that there was a sea arch behind the falls that we had overlooked all these years!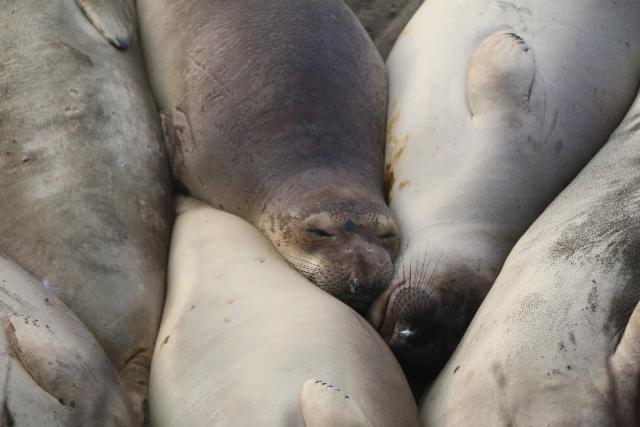 Elephant Seal Rookery – another thing we had overlooked over the years was this lookout that yielded views of a whole colony of big elephant seals. We're definitely going to stop by here the next time we bring our daughter to this part of Central California.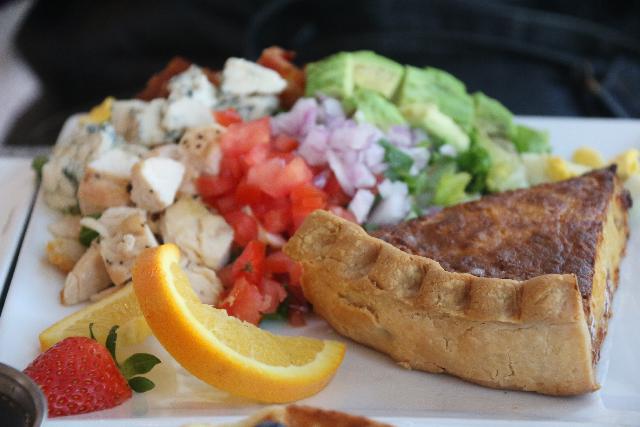 Lilac Patisserie – Generally, I'm not into calling a foodie place a highlight, but when you have a bakery that does gluten free, flourless free, and sugar free cakes and breakfasts that are better than the counterparts using more conventional ingredients, we just had to make room for it here. We made sure to make this Santa Barbara institution a lunch stop on the long drive home.
[/expand]
Trip Advice
What was unusual about this visit to the Big Sur Coast was that we did it late in the Autumn Season instead of the Spring and early Summer months. But we found out that there were some surprises during this visit that really opened up our minds to do it again in low seasons like this.
Here's some other lessons learned from this trip…
Crisp Autumn Weather Even though the state was facing its worst wildfires during our visit, there was the right blend of cool weather and sun (mixed in with the ebb and flow of marine layer haze) that made us feel one with the coastal scenery this place was known for. Even the poison oak were displaying a sea of red on some of the hillsides at this time of year!
Where the Crowds Are While Big Sur had definitely gotten popular over the years, if you think in relative terms, coming in the Autumn was definitely quieter than say coming at Spring Break or during the Summer. While we didn't have too much difficulty finding parking, I can definitely see the stress increasing during the busier times of the year.
That said, we couldn't discount the fact that the northern side of Big Sur was definitely much busier than the south. Perhaps it was because we made our visit on a Saturday, which further amped up the crowd factor, but we also sensed that most Big Sur visitors are from Northern California and fewer Southern Californians make it up this far (probably because there's an additional hour or two of driving to get here).
So in that sense, we were glad we stayed in the southern side of Big Sur where it was more rugged and less busier, but that also meant we had to drive the twistier roads for longer stretches (especially in the dark after dinner).
Dry We generally come to Big Sur to re-visit waterfalls, but it turns out that late Summer and Autumn are not the best times to see them since most of them are dry or not flowing well (with the exception being the waterfalls on McWay Creek). Plus, there's always the potential for wildfires and the resultant landslides when rains batter the soil-depleted hillsides that had been affected by fires.
Short Days With the falling back an hour, that meant that sunset occurred very early at 5pm. So without an early morning wakeup, you lose precious daylight hours, which is a major consideration since most of the Big Sur sights require daylight to enjoy. Driving the twisty roads in the dark is reasonably safe (compared to other twisty roads I've been on), but it is not fun. So additional planning is necessary to overcome this inconvenience (which would be improved if we stick with year-round daylight savings though I don't know when that will happen).
Travel Itinerary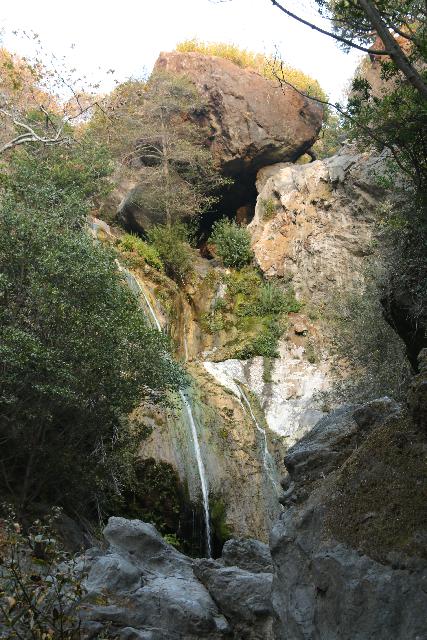 Day 1: Drive from Los Angeles to Ragged Point
Overnight: Ragged Point Inn (San Simeon, California, USA)
This was basically a long driving day. We had to wait out the infamous Los Angeles rush hour traffic before starting the day, then we had to make the long drive itself before it got dark. We took the faster I-5 route before cutting across to the coast to improve the odds of getting where we needed to be before sunset. We even managed to sneak in a visit to Salmon Creek Falls before it got dark.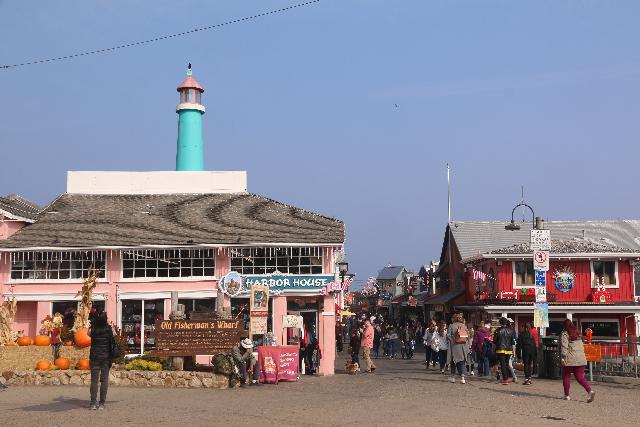 Day 2: Monterey and Big Sur Coast
Overnight: Ragged Point Inn (San Simeon, California, USA)
After an early morning hike to the Black Swift Falls (also what we refer to as the "Ragged Point Waterfall"), we then took our time driving north along the Big Sur Coast, eventually making it to the Old Fisherman's Wharf in Monterey right around high noon.
After lunch, we then visited Julia Pfeiffer Burns State Park doing both Canyon Falls and McWay Falls before heading over to Deetjen's Big Sur Inn for a romantic dinner.
Then, we did the long drive in the dark to get from Deetjen's back to Ragged Point.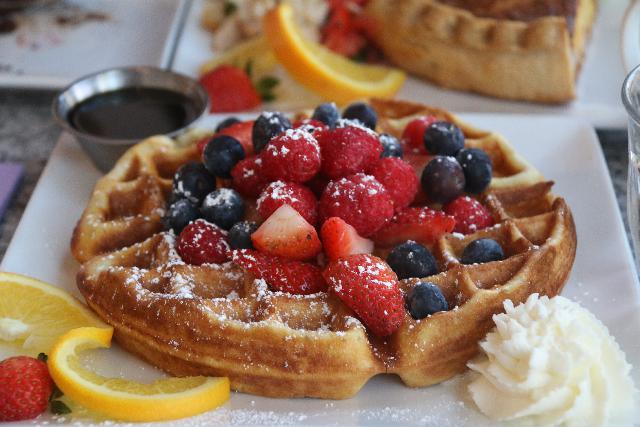 Day 3: Return to Los Angeles with lunch stop in Santa Barbara
We managed to get a reasonably early start, which afforded us a visit to the Elephant Seal Rookery before continuing the drive along the California Coast towards Santa Barbara. We happened to get to the city in the late morning, which was just in time for a good brunch without the crowds. Then, we continued the drive home, which is always on the sluggish side on Sunday afternoons (especially along that 101 through the Valley).
Trip Reports
Waterfalls included in this itinerary
Visitor Comments:
Got something you'd like to share or say to keep the conversation going? Feel free to leave a comment below...
No users have replied to the content on this page