Intro
In this article, I will share what I know about waterfall photography to try to help you take more meaningful photographs of waterfalls – you know, the ones that can better tell the story behind them or create that "wish I was there" longing.
While you can argue that there's no real science behind pointing a camera and shooting something as captivating as waterfalls, experience has told us that the vast majority of photos in our collection of captured moments are not very interesting, especially to other people not as familiar with the backstory behind them.
That said, I'd like to think that after over 15 years of waterfalling, I've learned a thing or two that you might find useful.  This includes the following topics:
Composition: What Story Are You Trying To Tell Through Your Photographs?
Composition: What Story Are You Trying To Tell Through Your Photographs?
Purposeful Shooting
When it comes to waterfall photography (or any kind of photography in general), the most important question you have to ask yourself is what kind of message or story are you trying to convey in your photographs?  How would you want people to react to your pictures?
While in the act of shooting, we normally don't think about composition or visual impact. After all, we don't want to miss critical moments as they happen, or we don't want to overthink too much when taking a picture. You just point, shoot, and keep doing it, right?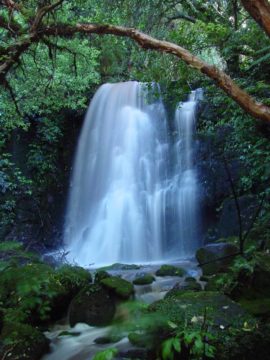 However, once you go through the exercise of picking through all the photos you've taken (perhaps to share or admire at a later time), you'll realize that the vast majority of those shots aren't interesting.  And if they're not interesting to yourself, are other people likely to find them interesting, too?
You might get lucky with a few keepers, but I've learned that by and large, most of the photos retained typically would have personal meaning only because of your familiarity with the circumstances behind those shots. However, to other random people looking at that picture, unless they're personally familiar with the place or subject in the picture, it's just another random photograph.
That's where answering the question about how to tell your story or convey your visual impact helps a lot.  That's because the answer will determine how you shoot the waterfall. Actually, this applies to anything you photograph but we'll just focus on waterfalls here.
Are you trying to communicate the waterfall's sheer power? If so, you might want to make the water look like they're frozen in time to convey that power.
Are you trying to convey the waterfall's graceful beauty or meditative qualities? Then, you might want to take that silky smooth shot where the motion from the water blurs in the photo.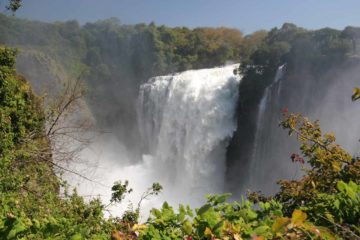 Are you trying to show the scale of the waterfall or show people having fun around it? Then, you might want to allow people in your photos frolicking in the pool fronting a waterfall. If the waterfall happens to be huge, then having people near it will certainly convey to the viewer that sense of scale.
Are you trying to convey the beautiful settings in which the waterfall is located? Then, you might want to show the waterfall's surroundings in addition to the waterfall itself.
Indeed, it pays to experiment with how you compose your photo. Sometimes, you may find after the fact that your photo can be used to convey some message or meaning that you didn't even intend for when you took the photo in the first place.
In any case, I just wanted to impart to you that being aware of how you take your pictures can help improve the likelihood that you keep more of your photos or at least ignore fewer of them (hopefully without missing out completely on a moment or scene that's hard to get back), which might save you both money and time in the long run.
Composition
While a lot has been written about composition in photographs discussing things like the rule of thirds (where your photographic subjects occupy a third of the photo's frame), how to utilize lines (to draw the viewer's gaze towards something interesting to minimize ignored photo-real estate), or the golden ratio (a rectangular ratio that can give rise to many phenomena in Nature like the pattern of a nautilus shell), I'll just summarize my understanding of it here.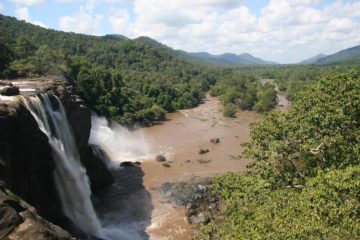 Basically, composition pertains to how you position your photo subject in your frame.
If you're photographing a waterfall, do you want that waterfall square in the middle of the frame?
Or do you want this waterfall off to a side to show what else was nearby?
Indeed, how you compose the picture can completely change the meaning or message that is being conveyed.
Consider the following example depicting just how a change in the composition tells a different story…
Basic Camera Techniques: Managing Light and Exposure
Basic Camera Techniques: Managing Light and Exposure
Now that we've discussed the aspect of composing photographs, we're now in a position to go over the mechanics of doing things with the camera. But in order to do that, we have to understand how to control the amount of light that reaches the camera, which is also referred to as exposure.
Perhaps this is best summarized by the famous exposure triangle diagram. The following is my feeble attempt at illustrating it.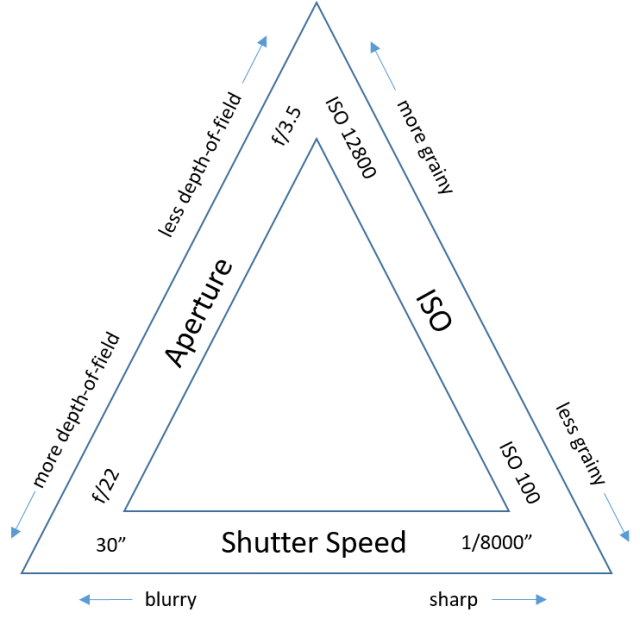 I know there are better and more illustrative exposure triangles out in the literature (essentially capturing all the aspects of it in a single diagram), but I'm going to go more in depth with each of the three parameters using my various waterfall photographs down below…
Making Waterfalls Look Silky With Controlling The Shutter Speed
Perhaps the one aspect of waterfall photography that most casual observers notice the most is how many photographs of waterfalls tend to have that silky effect. In fact, even though I consider myself an amateur photographer, I've been complimented at how "professional" some of my waterfall shots look simply because I made the falls look smooth and silky.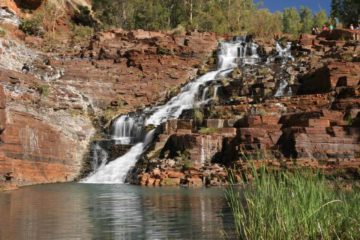 So how does one accomplish this?
The critical concept employed to make the waterfall smooth and silky is what is called a long exposure (also more accurately known as slow shutter speed).
What this means is that when you're capturing a scene onto film or a sensor (CCD or charged coupled device for the digital camera photobuffs), you leave the film or sensor exposed for a time longer than if you normally took a photo and "froze" the moment.
In essence, with each passing time the photo is exposed, you're "drawing" on top of the previous image until the shutter is closed and the final image is "captured" onto film or memory.
It's kind of hard for me to describe this in words without getting too technical and confusing so let's look at the following examples to illustrate the difference between a waterfall photograph in using a short exposure (or fast shutter speed) versus one employing a long exposure (or slow shutter speed).
Trading Off Color Saturation Versus Noise
In the last photographic example above, you can see how having a long exposure means you need to also control the amount of light that gets into the lens. In fact, being able to control how much light you allow onto the sensor is a pretty important technique to ensure your photos are neither too dark nor too bright.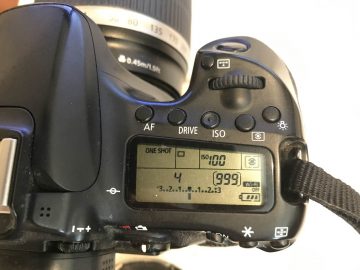 While the shutter speed is one way to control the lighting, another parameter to control is the so-called ISO. ISO is an acronym for International Standards Organization, which is basically a governing body that sets common rules or values to avoid the inevitable misunderstandings when too many different conventions are being used. An example of such confusion can be seen when you have to convert between metric versus statute units for measurements.
However, in the context of photography, it's analog film jargon that made its way to the digital photography world essentially quantifying light sensitivity.
So the higher the ISO, the more sensitive your camera is to the light it receives. And the lower the ISO, the more light that needs to reach the camera to make it brighter as the camera would be less sensitive to the light received.
In high ISO (like say ISO 3200 or 6400), the camera doesn't need much light to turn out a pretty bright image. At night time without a tripod or for a sports shot, I might crank up the ISO (as well as the shutter speed) to ensure I don't miss fleeting moments like a dolphin jumping out of the water, for example. The color (or color saturation) in the photos also tends to be richer with the increased light. However, the price paid for this is a noisier (i.e. grainier) photograph, which you can see particularly in the dark regions of a high ISO image.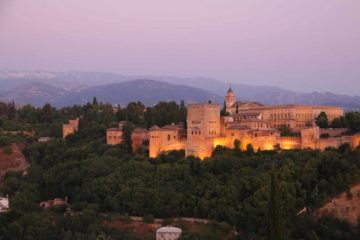 In low ISO (like say ISO 100), the camera needs more light to turn out a fairly bright image. This is particularly handy if you're taking a long exposure shot like those silky waterfalls since you don't want it to be washed out by overexposure. The drawbacks for this decreased light sensitivity is duller colors in the photos as well as the need to increase the exposure or lower the shutter speed to bring in more light (thereby making it prone to camera shake and blurriness).
On a bright, sunny day, an ISO of 100 can allow you to take fast shutter speed shots while still having some pretty decent color saturation. On cloudier days, it might be necessary to increase the ISO to 200 or even 400. And in low light (like in shadows or twilight), it might be necessary to increase the ISO even more to like 800 or 1600 to keep the shutter speed high enough to not require a tripod.
While the camera typically can automatically adjust the ISO, sometimes, I often find myself needing to override the auto ISO settings in favor of my own custom setting.
Aperture and Depth-of-Field
The last parameter in terms of controlling the exposure of light onto your photo is the aperture. It basically describes how wide or small the circular "window" is set to let light onto the sensor. Often times, this aperture is described in terms of an f-stop.
The f-stop is shown in the LCD Panel of my camera in "Aperture Priority" mode (labeled as "Av" on my camera) with an "f/" in front of a number (it may be different for other cameras). Typical values range from f/3.5, f/5.6, … , f/7.1, f/8.0, or even as high as f/22. The lower the number, the wider the aperture or "window". The higher the number, the narrower the aperture or "window". So the f/22 setting would almost be like looking through a pinhole.
All this has consequences in terms of how much of your photo you want to be in focus or sharp.  Conversely, how much you may want to single out a subject by only bringing it in focus while blurring everything else.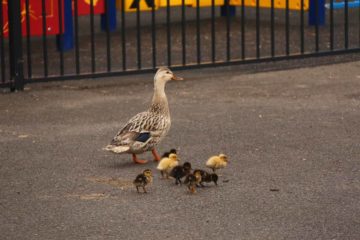 This generally doesn't figure into too much waterfall photography in my experiences.  That's because when I tend to take pictures of waterfalls, it's basically some distance away. Therefore, I'd want the focal point of the image out to where the waterfall is, and that would mean I have to set a small aperture size.
I can do this by setting the "Aperture Priority" setting of my camera to something like f/6.3, f/7.1, f/8.0, or higher.
What this means is that everything in the field of view tends to be sharp or in focus, which is typical of landscape photographs.
I don't normally set wide aperture like f/3.5, f/4.0, or even as high as f/5.6 unless I'm trying to focus on a subject while blurring everything else around it. This is good for portrait shots of food and people, but doesn't work all that well for waterfalls.
Conclusion
So there you have it.  If you've read this far, you now know pretty much everything I know about waterfall photography (or just photography in general).  If you like this content, let me know what other aspects of waterfall photography you'd like me to cover, and I'll see if I can accommodate by coming up with another article like this one.
Thanks for checking this out!